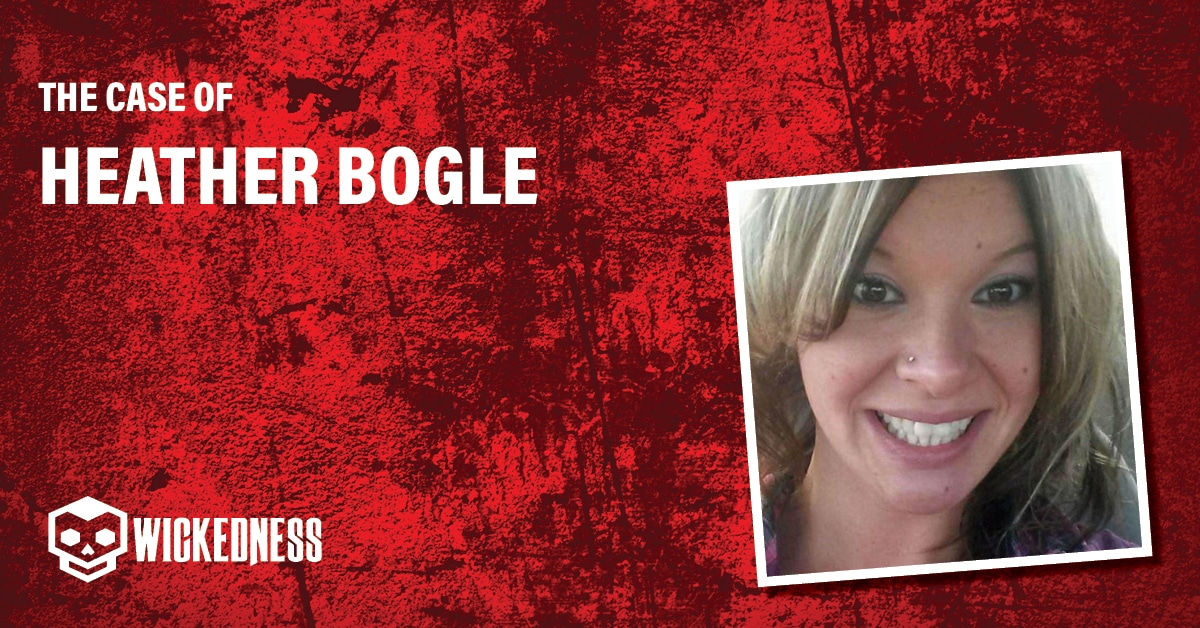 Victim Date of Birth
Info Box
Incident Location
Sandusky, Ohio
Date of Conviction
Info Box
Body Discovered Date
Info Box
Heather Bogle a 28-year-old single mother from Sandusky, Ohio working two jobs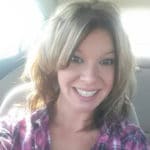 Heather Bogle lived in Sandusky, Ohio, with her 5-year-old daughter McKenzie. She was well-liked by everyone and was very close to her family. However, McKenzie was the center of her world. Heather was a single parent who wanted to give her little girl a good life. She completed nursing school and was excited to start a new career one day.
Meanwhile, Heather worked the night shift in a Whirlpool factory in Clyde, Ohio. Even though the hours were tricky, the pay was great, and Heather found a way to be there for her daughter. Her work would start at 10:00 PM and end at 06:00 AM. Heather would then sleep until it was time to pick McKenzie up from school. The two of them would spend the afternoon together, and then Heather would be back at work.
It was their daily schedule, and Heather would stick to it religiously. But in the early hours of April 9, 2015, the routine changed.
Heather Bogle's disappearance on (April 9, 2015)
On the afternoon of April 9, 2015, Heather's mom Renee received a phone call from the granddaughter's school informing her that Heather didn't pick up her little girl. It was out of character for Heather. So Renee called her daughter at 02:33 PM to see what was happening. She did work nights, and there was a possibility Heather overslept. However, Renee didn't get an answer.
Renee felt uneasy about the situation, fearing that something might have happened to Heather, so she contacted the local police a couple of hours later. Surprisingly, the authorities didn't waste any time and started looking for Heather right away. They were searching for her dark green 2002 Oldsmobile Alero.
Of course, the first stop was the Whirlpool factory, but Heather's car wasn't there. The police checked all the local bars, as well as the ex-boyfriend's house. They got no result. The police officer in charge discovered that Heather's phone last pinged in Green Springs. The next step was to inform the public about Heather's disappearance, and they did so in the morning.
The news stations in nearby Toledo started running the story as soon as possible. They told the locals that Heather was last seen at 06:17 AM on the early morning of April 9, when she was leaving the factory. The news piece included the clothes she was wearing on the day of her disappearance, as well as a description of Heather's car.
The police got a call on the evening of April 10 about a car that was parked in front of Somerton Apartments in Clyde. The apartment complex is less than a mile away from the Whirlpool factory. The police were on the scene immediately, but nobody was prepared for what came next.
The discovery of the body (April 10th, 2015)
The bludgeoned and shot body dressed in Mickey Mouse shirt
The investigators were sure they found Heather's car because the plate number was a match. They talked to eyewitnesses who confirmed that the vehicle was there for at least one day. Hoping that they might find a clue about Heather's whereabouts, the police started combing the car. But when they opened the trunk, the sight shocked them. Heather's body was inside.
It was obvious that she was beaten with a blunt object. There were bruises all over her body. The police also noticed two gunshot wounds in her back. Additionally, Heather was dressed in an unfamiliar Mickey Mouse shirt. She was wearing jeans, a bright yellow shirt, and black and pink sneakers when she left the factory. Heather had fought hard for her life as her hands were covered in defensive wounds. Then, her hair was cut, as well as her nails. Whoever did this to Heather dressed her up afterward and possibly tried to get rid of the evidence.
The first, but not last, investigation: A botched investigation
Investigation begins (April 11th, 2015)
Sandusky Sherrif's Department has only fourteen officers and is not used to solving violent crimes like this one. They had only two murders in the last sixteen years, so it was clear they would need some outside help. They called the Ohio Bureau of Criminal Investigation, who sent out a couple of their men to Clyde.
At first, the Heather Bogle murder investigation was going fast. On April 14, the police made a statement that Heather was killed at a different location and then placed in the trunk of her car. The physical evidence showed there was no blood spatter anywhere in the vehicle. Also, there were no bullet holes. The police didn't release any more details about the state of Heather's body.
Lover's break up one week prior to the murder
The investigators knew that Heather was dating a woman named Carmella Badillo. The pair met at the Whirlpool factory and were very much in love. Unfortunately, they also argued a lot, mostly about their families. That led to a breakup that happened a week or so before Heather's murder. Carmella wrote Heather a letter two days before she went missing, and the language she used put her on the suspect list. But after examining Carmella Badillo's phone records and speaking to her several times, O'Connell determined Carmella was ruled out.
Investigation continues: leads to suspects
After going through Heather's phone, the law enforcement discovered that she sometimes smoked weed. It led them to search the Somerton Apartment complex because she might have gone there after work to buy some weed. A search dog alerted the police officers to one apartment where a woman named Keyona Bor lived. But the police couldn't find any evidence inside.
Suspect Keyona Bor was questioned and released. New suspect found, Omar  (
April 22, 2015)
On April 22, the police informed the public they were looking into a couple of suspects and that the case will be solved soon. Then, the investigators searched a home on Bidwell Avenue in Fremont. They questioned two women, one of them being Keyona. She stuck to her story that she never met Heather Bogle. Keyona was released from custody, but soon after, the suspect list got another name – Omar, Keyona's boyfriend.
Autopsy (June, 2015)
In June, Heather's autopsy was completed, and the bloodwork showed she smoked weed sometime before her death.
Keyona and Omar were announced as official suspects (September 2015)
In September, Keyona and Omar became the official suspects in Heather's murder. Omar's friend Kayree Jeffrey was said to have disposed of the weapon used in the crime.
And then nothing – the investigation goes cold
And then, nothing happened for months. The police department stopped releasing updates, occasionally mentioning that their suspect list is still the same.
The scandal within the department
More than one year after Heather Bogle's murder, the Sherrif's Department was in disarray. Lead investigator Sean O'Connell under former County Sheriff Kyle Overmyer (Sherrif Overmeyer was later convicted on drug charges), fired police officers working on the case and continued to zoom in on Keyona and Omar without following any other leads. DNA evidence collected determined that Omar, Keyona, and Kayree were not involved.
Luckily, O'Connell was placed on leave due to workplace misconduct. Several incidents led to that decision. He removed the previously mentioned officers from the case, as well as provided Heather's family with false information regarding the investigation. Sandusky County then got a new sheriff – Chris Hilton. And Sheriff Hilton's primary goal was to solve Heather Bogle's murder.
The second investigation – Chris Hilton – a new Sheriff in town
Google Data drives raid on Emerald Estates trailer park (May, 2017)
Sheriff Hilton sprung into action quickly. The police department raided three trailers at Emerald Estates trailer park on May 31, 2017. Two weeks prior, the investigators dove deep into the data on Heather's phone. They weren't concerned with pings but focused on Google data. It showed that Heather spent time at Emeral Estates trailer park on the morning of her disappearance.
This data trail led them to Daniel Myers, a fellow employee at the Whirlpool factory in Clyde. He worked with Heather every day. Myers' shift ended at the same time Heather's did. Two of the raided trailers belonged to him.
The arrest and trial: Daniel Myers (June 9, 2017)
Daniel Myers was charged with aggravated murder, aggravated robbery, kidnapping, and tampering with the evidence. The prosecutor in the case was Timothy Braun. During the court proceedings, Sandusky County Prosecutor Tim Braun presented gruesome images from the crime scene and key details that led to Myers' arrest. Even though Heather's nails were cut by the killer, the police still managed to find DNA traces. The DNA match solidified the case against Myers.  Myers was represented by defense attorneys Merle Dech and Jane Roman. During the trial Myers told the court that Heather failed to pass a nursing exam shortly before the murder. Myers tried to console her. Perhaps leading Heather to his trailer where the murder is believed to have occurred. investigators believe this because Myers bought a new mattress and replaced floor boards.
Daniel Myers: 10 women come forward to expose Daniel as sex offender and another possible murder added
The police also uncovered that Myers was a sex offender. After his arrest, ten more women came forward with different stories of him being violent towards them. Not to forget that Myers' ex-girlfriend committed suicide by shooting herself in the stomach years before. That incident now became highly suspicious.
A day after the arrest, Myers begged the judge to set a bond, but the judge refused, and Myers was back in prison. On June 9, 2017, Myers was endited on two counts of aggregating murder. He was now officially the only suspect.
Daniel Myers convicted of murder (February 14, 2019)
Unfortunately, Heather Bogle's family would have to wait years to see justice for Heather. But finally, on February 14, 2019, Daniel Myers entered a guilty plea and was sentenced to life in prison (without parole ) for the murder of Heather Bogle. He pleaded guilty in an agreement with prosecutors that took the death penalty off the table.
Former lead investigator Sean O'Connell sentenced to 2 years in prison
Sean O'Connell, the former lead investigator, was also sentenced to two years in prison in September 2018. An interview with family members suggests "he pursued three innocent people while the real killer walked free." He pleaded guilty to tampering with the evidence and avoided other charges as a part of the deal. Jennifer Bogle, Heather's sister, and other members of the family testified against O'Connell, proving that the real murderer could've been caught a long time ago.
Dateline secrets uncovered episode about Heather's case
Dateline did a piece on this case. "Anything he didn't think fit into what he thought was going on, he just kind of dismissed," Heather's sister Jen Bogle told "Dateline: Secrets Uncovered" about former Sandusky County Sheriff's Office Det. Sean O'Connell.