The case of
Michele Marie MacNeill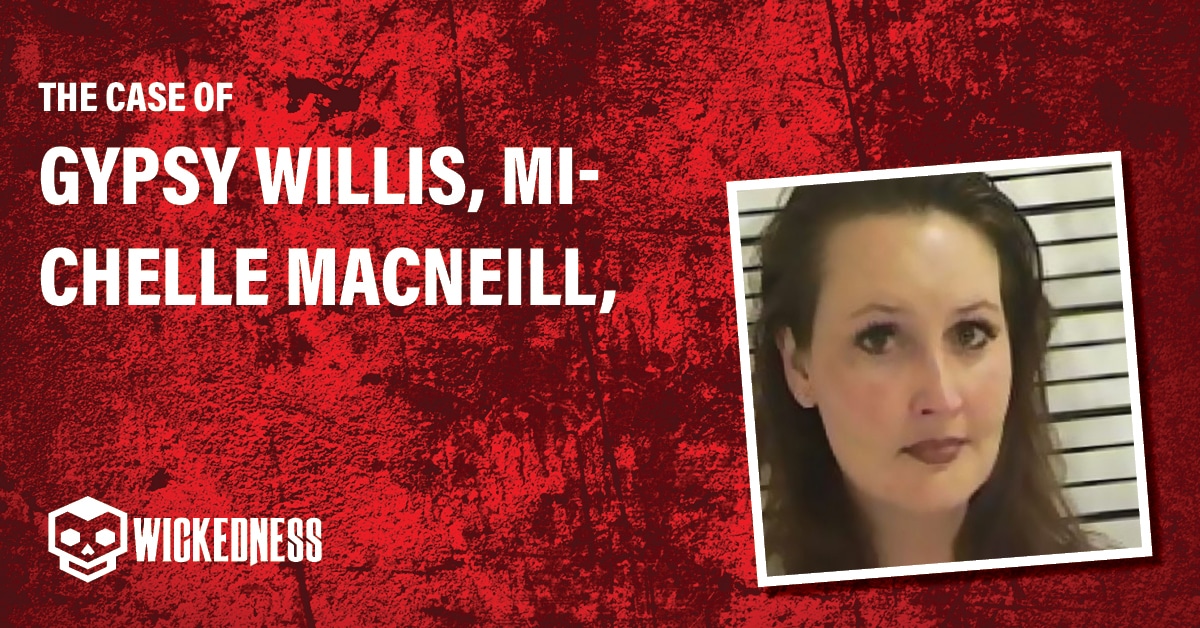 Victim
Michele Marie MacNeill
Victim Date of Birth
Info Box
Incident Location
Pleasant Grove, Utah, United States
Date of Conviction
Info Box
Body Discovered Date
Info Box
Utah doctor, Martin MacNeill murdered his wife by overdosing her with medicines to settle with his girlfriend, Gypsy Willis. But the victim's daughters took their father to court to bring him to justice. 
Victim and Circumstance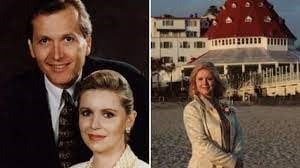 Michele MacNeill was born Michele Marie Somers on January 15, 1957, to parents Milton and Helen Somers. She grew up in Concord California. She was a bright student and she also worked as a model. Michele met Martin MacNeill at a social activity and they started their married life in 1978.
The couple had eight children and four of them were adopted. The MacNeill family started living in Pleasant Grove, Utah but investigations and reports show that their relationship was very complex.
Start of the Crime
One of their daughters, Rachel MacNeill says that Martin threatened her wife multiple times to commit suicide. He even said that he'll commit suicide after killing her with a butcher knife.
Affair with Gypsy Willis
Marting was not happy with his wife and also had a couple of affairs, one with Gypsy Willis and another with Anna Osborne Walthall.
In 2007, Martin MacNeill asked his wife to have cosmetic surgery. However, Michele MacNeill was a bit reluctant to undergo plastic surgery within a short period of time because of health reasons. She was a patient with high blood pressure and she also wanted to lose some weight before undergoing plastic surgery.
But Martin MacNeill pressed so she agreed. The couple went to a cosmetic surgeon, doctor Scott Thompson, and Martin asked him to prescribe a list of drugs including valium and sleeping pills. The surgeon later mentioned that the medication was stronger than what he would prescribe usually.
The Crime Description
On April 3, 2007, Michele MacNeill had her surgery. She was in a lot of pain after the surgery. Michele's daughter Alexis MacNeill who was attending medical school came to check on her mother the following day. She was a straight-A student at medical school and found Michele really sedated, completely out of it. She confronted her dad about it, saying something wasn't seeming right. Martin said she had thrown up, so he gave her some more medicine, but she may have had a bit much. Alexis MacNeill insisted she would now be in charge of her mother's care and her medication and that it would not happen again. Michele was wearing eye patches she was trusting her family to look after her. Michele asked her daughter if she could learn the feel of each pill so that if he gave her something different, she could tell. Michele was crying, and she said to her daughter, " if something happens to me, please make sure it wasn't your dad."
One week after Michele's surgery, Martin leaves the house to pick up their younger daughter from school. When he arrives home, he tells Aida to check on her mom. When she checks on her mom, she finds her unresponsive, lying in the bathtub. She begins screaming mommy. Martin calls 911. Emergency responders performed CPR on Michele, causing her to throw up a lot of water. They rushed her to American fork hospital, where revival attempts were continued. She, unfortunately, could not be revived.
Martin contacted Alexis MacNeill, who was at medical school. She rushed home wanting to check the medication her dad had prescribed her mother. But when she got there, she discovered her dad had already had the prescription drugs flushed down the toilet. This put it in her mind that her mother was given more medication than she was supposed to. Michele's death was labeled natural causes due to cardiovascular disease. She had high blood pressure. A month before her mom's death, Michele asked Alexis to go through her dad's phone. Alexis MacNeill went through her dad's phone and found he had been in regular contact with someone named Gypsy Willis. According to Gypsy Willis, they met online, she knew he was married, and she wasn't looking for anything serious.
After their mother's death, the oldest children offered to help look after the younger kids, but the dad refused. He said they wouldn't need the help, and he already had help. Gypsy Willis moved into the house right away. Alexis MacNeill and her sisters were kicked out of the house without keys or shoes after they were not nice to Gypsy.
Just 90 days after Michele's death, Martin proposed to Gypsy Jillian Willis.
When police finally did some digging, they found MacNeill had falsified documents to get into medical school and was discharged from the Army, claiming he had schizophrenia. He also forged cheques and spent 180 days in jail.
Martin was trying to get his three youngest children adopted. He sent the oldest of the three, Giselle, back to Ukraine for the summer. It was meant to be a 2-month trip, but he never made arrangements for her to come home. He then had Gypsy Jillian Willis steal his daughter's identity. She took over her social security number, bank accounts, and birth certificate. This was a way to take care of her debt. Martin even had the house transferred to her name.
The family found Giselle in Ukraine in a very poor house. They brought her home, and Martin and Gypsy Jyll Willis pleaded guilty to fraud charges and served time in separate prisons. They received a six-month jail sentence. After this, the police began to investigate Michele's death.
A medical examiner took another look at the toxicology report. It turned out that Michele had a massive amount of a cocktail of drugs in her system. It was initially ruled that Michele died of cardiovascular disease, but the drugs in her system could have contributed to her cardiac death. As a result, the cause of death was changed to undetermined.
Convicted Killer Details
Martin MacNeill was a physician who also worked at Utah State Development Center as a medical director. He also had a law degree and served in the military for some time. The investigations later found that Martin falsified his applications and university transcripts to enter medical and law institutions.
He was not satisfied with his wife and had an affair with Gypsy Jyll Willis, also known as Giselle MacNeill, before the death of his wife. He was the main culprit behind his wife's death.
Gypsy Willis and Martin MacNeill Met Online back in 2005 and they started their sexual relationship in early 2006. Willis told ABC News that she knew that Martin was a married guy but there was just instant chemistry and she was not concerned about his married life.  
Martin's daughters said that their father's phone records show that he was constantly in contact with Gypsy Willis at his wife's funeral. On that day, Martin said to Alexis Somers that he had found a perfect nanny for them. Somers remembered Willis and instantly said that you're not bringing her to our home. But later Willis moved into their family house and also had an unlimited credit card, given by Martin.
Investigation Details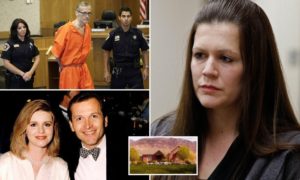 Investigators initially believed that Michele MacNeill's death occurred naturally. But later the State Medical Examiner's office said the cause is still undetermined. That happened because Martin MacNeill's daughters asked authorities to review their mother's toxicology report.
Additionally, Michele MacNeill's sister, Linda Cluff, also sent letters to the Utah County Attorney's Office and Governor of Utah to investigate the cause of death. The toxicology report suggested that there were no medicines in Michele's body that were at toxic levels. However, the report suggested that the combination of different drugs could cause heart arrhythmia and sedation.
It's important to note that Martin wasn't charged with murder until 2012. However, both MacNeill and Willis went to jail in 2009 because of aggravated identity theft. Martin used the social security number of one of their adopted daughters to help his girlfriend Gypsy Willis to evade tax debt.
He was sent to Utah County Jail for four years and Gypsy Willis for 21 months. He was released in 2012 and then Michele's family brought him back to court.
The court didn't prove that Gypsy Willis was involved in Michele's murder. Willis said that she didn't know Martin murdered Michele. She also mentioned that she feels sorry for Michele MacNeill's family for the pain they experienced.
Trial
Martin MacNeill was charged with murder on 24th august 2012. The judge said that it was almost a perfect murder. Martin was also convicted by the obstruction of justice jury for keeping the authorities to investigate his wife's murder. It was a 22-day trial and the jury convicted him for murdering his wife by overdosing her and drowning her in a bathtub.
Verdict
On 19th September 2014, the judge sentenced Martin MacNeill to spend 15 years in Utah County Jail for the first-degree murder he committed. He was also given one to 15 years for hindering the investigation. However, Martin committed suicide on 9th April 2017 by using a natural gas line and a hose.
Frequently Asked Questions
Where is Gypsy Jillian Willis Now?
Gypsy Jillian Willis was sent to Utah State prison for using the daughter's identity of Martin in 2009. She spent 21 months in prison and was released in March 2011. She now lives in Utah by maintaining a low profile and not much is known about her.
Where is Martin MacNeill Now?
Martin MacNeill died in prison on 9th April 2017 by committing suicide. It was just a couple of days before the 10th death anniversary of his wife. He was found lifeless in the outdoor yard of the prison.
Is Gypsy Willis a Nurse?
Gypsy Willis used to work as a nurse before she started her affair with Martin MacNeill. However, she went to jail to serve her sentence of 21 months. She now lives in Utah but no one knows what she does now.