The case of
Greg Mulvihill
Victim Date of Birth
Unknown
Date Reported
1st September 2016
Incident Location
Avenida Soledad, near Rancho Santa Fe Road
Body Location
Avenida Soledad, near Rancho Santa Fe Road
Body Discovered Date
1 September 2016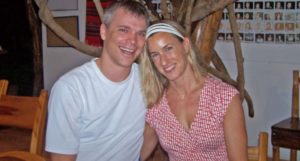 1st September 2016 was a fateful day for Greg Mulvihill (divorced from Diana Lovejoy) who received a call from an unknown person portraying himself as a private investigator. The caller manipulated Greg and asked him to go to the dark trail near Rancho Santa Fe Road in Avenida Soledad. Greg along with his friend, Jason Kovach reached there just to experience a near-fatal encounter.
Victim and Circumstance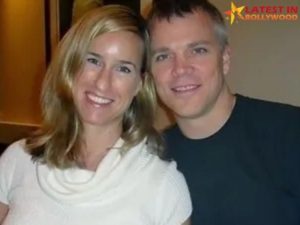 Greg Mulvihill is a computer programmer who used to live with his wife, Diana Lovejoy in Carlsbad. He met Diana on a dating site and they had a private wedding ceremony in 2007. Diana Lovejoy and Greg Mulvihill had a complicated relationship that ended up with a custody battle and vicious divorce.
They lived together for seven years and experienced eight miscarriages before having a son. They had faced too many hardships and finally, in July 2014, Diana filed for divorce. The court granted her custody of her son. Greg was only allowed to meet his son just for a few hours under proper supervision every week.
Later on, Diana said that Greg sexually abuses their son and successfully got a restraining order from the court against him. However, all the allegations were disproved and the court ordered Diana to pay $120,000 to her ex-husband, Greg Mulvihill, for his stake in their family house. The court also ordered that she must share custody of their son with Greg.
Start of the Crime
Diana Lovejoy became furious after hearing the court orders as she couldn't pay $120,000 to her ex-husband. So, she planned to kill Greg by teaming up with her boyfriend, Weldon McDavid Jr.
The investigation documents also show that McDavid had advanced shooting skills because he worked as a firearm instructor. He also taught Diana how to use a gun and together they came up with a detailed plan to kill Greg Mulvihill.
The Crime Description
Greg received a phone call from McDavid on 1st September 2016. The caller portrayed himself as a private investigator. He told Greg that he can offer some insightful information and evidence that will help him to win his ongoing court battle.
McDavid also mentioned that Greg can collect this evidence from a dirt path to Avenida Soledad. However, there was no such evidence and it was just a scheme to lure Greg to that place.
Greg asked his friend, Jason, to accompany him and both of them reached the mentioned place. At that spot, Greg was shot but luckily the bullet didn't hit his heart and he was able to survive that fatal assassination.
Convicted Killer Details
Not much is known about the early life of Diana Lovejoy. According to the available information, she was born in the early 1970s and went to Mountain View High School. She received her bachelor's degree in psychology, literature, and music from the University of California.
Diana worked as a Marketing Communication Consultant at the Diana Clark Co and served as Lead Documentation Specialist at Nokia Mobiles Phones. She also worked as a technical writer in some organizations and fitness instructor and personal trainer in triathlon games.
The investigation also shows that she had a YouTube channel where she used to upload videos on healthy meals. After her divorce, she joined the Oceanside gun range for firearm training where she met Weldon McDavid Jr.
McDavid was a gun instructor and served as a marine for more than a decade. He also installed a security system in Diana's house. Both of them were arrested for the murder attempt on Greg Mulvihill.
Investigation and Trial
When Greg was shot on the dirt path to Avenida Soledad, his friend called the police immediately. Jason told investigators about the entire incident because the police wanted to know what they were doing in that place at 11:00 pm.
Jason explained that Greg received a call from a private investigator and they reached that place to collect the evidence. Reports also show that Diana gave $2,000 to McDavid to say in court that Greg used to molest her son and abused her sexually.
More evidence against Diana and McDavid emerged when her aunt came forward. She said that Diana asked her to tell her about someone who could murder or scare Greg. After having enough evidence, the court found both McDavid and Diana guilty.
Verdict
The judge, at the sentencing hearing, said that both McDavid and Diana conspired to commit murder and the court has sufficient evidence against them. McDavid was sentenced to 50 years and Diana was sentenced to 26 years to life in prison on 13 November 2017. Greg was also given complete custody of his son.
Frequently Asked Questions
Who is Diana Lovejoy?
Diana Lovejoy is a criminal who planned with a shooting instructor, Weldon McDavid Jr, to kill her ex-husband, Greg Mulvihill. She is currently serving her 26 years sentence in Chowchilla's Women's Prison. Interestingly, she fainted in court when she heard the judge announcing her sentence.
Why Did Diana Lovejoy Try to Kill Her Husband?
After the separation, Diana accused her ex-husband and told authorities that he sexually abuses their son. She did it because she wanted to gain sole custody of her son. But all the allegations were disproved and the court ordered Diana to pay $120,000 to her ex-husband. Diana couldn't pay that money and planned to kill Greg by teaming up with her boyfriend.
What Happened to Diana Lovejoy's Appeal?
Diana and McDavid filed for appeals at the Court Appeal of California in 2020 against their prison sentences. Both the prisoners were questioned and cross-examined regarding their background details and statements. However, the jury announced that the pair were involved in the planning to murder Greg. So, their sentences remained intact and they were sent back to prison and Greg still holds complete custody of his son.