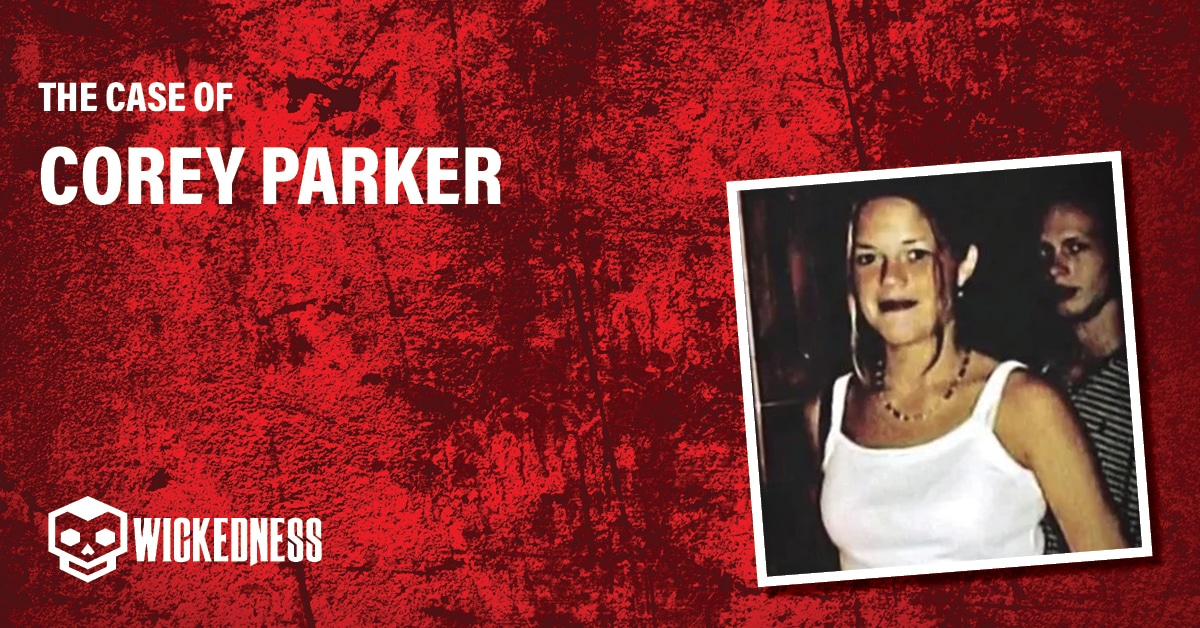 Victim Date of Birth
1973-08-15
Incident Location
Apartment
Date of Conviction
2000-11-28
Body Discovered Date
1998-11-27
Corey Parker Stabbed 101 Times by 17-year-old Neighbor
Corey Parker was brutally stabbed to death by her 17-year-old neighbor, Robert Denney. There were 101 gashes on her body and 54 of them occurred after she died.
COREY PARKER
25-year-old Corey Parker was originally from Rochester, New York, but moved to Jacksonville, Florida, for college a few short months before she was murdered. She was fiercely independent; she took classes at a local community college and supported herself by waitressing. She loved to spend her free time at the beach. Corey was friendly and charismatic with a large group of friends. She had a lot of admirers because of her beauty and charm.
THANKSGIVING 1998
Corey Parker chose not to go home during the Thanksgiving break because she wanted to stay and work and decided to celebrate the holiday with her friends. On November 25th, they all went out to a local bar. No one saw or heard from her after that night. Two days later, Corey was supposed to work at the Ragtime Tavern. She was reliable and always arrived on time, so her co-workers were worried when she didn't show up for her shift. One of her co-workers went to her apartment to check on her. When no one answered the door, he looked through her bedroom window. He saw Corey's leg covered in blood and called the police.
PARKER'S BODY IS FOUND
When the police entered Corey's house, they found a gruesome scene. The medical examiner said Corey had been stabbed 101 times, and half of them were sustained after her death. Her killer stabbed her 54 times in the face and torso after she had already died. Corey fought back as she was attacked; she had defensive wounds on both hands, indicating that she had tried to grab the knife. Corey died from a fatal wound that severed two major arteries in her neck. Although there was no evidence of rape or sexual assault, police believed the motive was sexual. Corey was naked, and her body had been positioned suggestively, with her legs spread open.
THE CRIME SCENE
There was no sign of a struggle outside of her room. Police believed the attacker was already waiting for her inside or entered the house after she fell asleep. Police also found hair in Corey's room and blood near the kitchen sink and on the sill of the kitchen window. Police believed that this was the entry and exit point.
NO SUSPECTS
The level of violence used during the attack led police to believe that the attacker knew Corey. All her friends and co-workers were questioned. Eric and Tiffany, two colleagues who seemed particularly interested in Corey, stood out as potential suspects to the police. Eric confessed that he had fantasized about her. Tiffany was in the group of friends that went out to the bar with Corey days before her murder. Many people said that Tiffany was obsessed with Corey. However, when the police investigated them both, they found no evidence to link them to the crime, and their DNA did not match the blood and hair found at the crime scene.
Corey's boyfriend, David Wilt, had an alibi as he was out of town visiting family for Thanksgiving. It was clear he wasn't involved. A tip came from one of Corey's neighbors, saying they had seen someone peeking through her windows. Police were unable to identify who it was based on the description given. All of Corey's neighbors were also interviewed and asked if they had seen or heard anything, but none of them were suspects at the time.
A BREAK IN THE CASE
The case remained unsolved for a year and a half until the police announced a $20,000 reward for any new information. A woman named Julia Wedgwick called the police after she remembered something from around the time of the murder. Julia used to work with Robert Denny, a teenager who lived across the street from Corey's apartment. Denny was one of the neighbors the police spoke to, but they didn't notice anything suspicious. Robert told investigators that he didn't know Corey. They also didn't see any injuries that would correlate to the blood left at the scene.
Julia remembered that Denny had called her after 3:00 a.m. sometime in January 1999, frantic, and said a family member had died. He begged her to help him get to Texas. Wedgwick told police that once she got to his place, Denny seemed almost manic, chain-smoking and pacing back and forth. While she was there, Robert talked to Julia about one of his neighbors, a waitress he liked and pointed out which apartment she lived in. It was Corey's apartment.
DNA LINK
Once Julia Wedgwick spoke to the police, they brought Robert in for questioning. They tried to obtain a sample of his DNA during the interrogation, but Denny was careful not to drink from the water bottle provided by the investigators. When the police couldn't get a sample, they decided to set up surveillance outside his workplace. During this time, Robert's boss said he became paranoid and started putting his cigarette butts in a bag and taking them home with him. Eventually, police obtained the necessary evidence after Denny spat on the ground during a smoke break. His DNA matched the blood and hair found in Corey's apartment. In November 2000, two years after Corey's murder, Robert Denney was arrested.
DENNEY FOUND GUILTY
Robert Denney was found guilty of the murder of Corey Parker and sentenced to a life of imprisonment. He was only 17 when he committed this heinous crime. Robert isn't the only member of the Denney family to be convicted of murder. His brother, Patrick, also stabbed a woman over 90 times.
Robert's sister said when they lived together, he stayed up all night watching porn, and sometimes she would wake up to find him staring at her. She called him the night creeper. Denney still claims he is innocent, and his attorney has requested several appeals, all of which have failed. In 2018, his lawyers asked for a new trial because they believed the State's DNA expert may have lied or that the evidence had been tampered with.
FAQ:
How did Corey Parker die?
The cause of death was 2 slashes to her throat. She was stabbed a total of 101 times, 54 after she was already dead.
Who killed Corey Parker?
Her neighbor, Robert Denney was convicted and sentenced to life in prison.
How old was Robert Denney when he killed Corey Parker?
Seventeen.