Streaming platforms such as Netflix, HBO, and HULU offer some of the best true crime TV series. Most of them deal with murder mysteries involving fiction and real-life serial killers. Watching true crime TV shows not only allows you to understand the dark side of human nature but also shows that true crime is all around us.
Some serial killer TV series offer very intriguing and compelling stories where you get to watch how the minds of serial killers work and how authorities solve cases to apprehend them. We've compiled a list of some of the best serial killer TV shows that you must watch if you like true crime, horror, and thriller genres. So what's the Best TV Series About Serial Killers, let's find out…

1. True Detective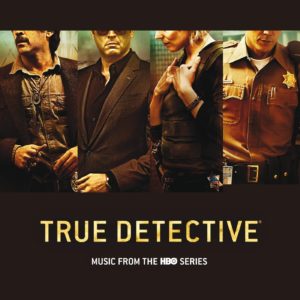 True Detective is an excellent anthology series where each season offers a new storyline and cast. It's more than just a serial killer show as it provides the Yellow King mythology, the cosmic world of Carcosa and Cohle-isms.
The first season of this serial killer show was exceptionally well that played out between the present time and flashbacks. It allows the link between the current investigation and past events to unravel the mysteries of all the dead victims.
Year: 2014 – 2019

Total Episodes: 24

IMDB Ratings: 8.9

Starring: Michelle Monaghan, Woody Harrelson, and Matthew McConaughey

Creator: Nic Pizzolatto
Watch True Detective: HBO Max, Hulu, Amazon Prime Video
2. Dexter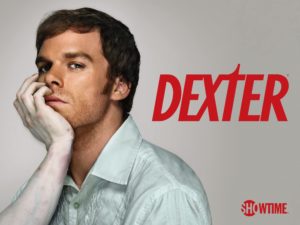 Dexter is one of the best and most favorite serial killer TV shows that offers a personal and deeper look into the thought process of the titular character. It reminds its viewers that a serial killer could be around them hiding in plain sight, just like Dexter Morgan (Michael C. Hall) does in this serial killer show.
Dexter, the main character of this TV show, is traumatized by his early childhood events and develops sociopathic tendencies. He has this persistent desire to kill people as he reaches adulthood.
However, he was raised in a way that allows him to channel his sociopathic tendencies to target criminals. It's a perfect example that explains that not everything is black and white. The Dexter TV show is darkly humorous, and it led up to the era of anti-heroes such as Don Draper and Walter White.
Year: 2006 – 2013

Total Episodes: 96

IMDB Ratings: 8.6

Starring:

John Lithgow,

Jennifer Carpenter, Michael C. Hall

Creator: James Manos Jr.
Watch Dexter: Hulu, Showtime, Apple TV, Amazon Prime Video
3. Mindhunter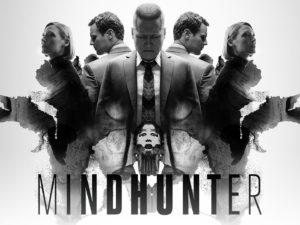 Mindhunter is a result of a collaboration between Netflix and David Fincher that dramatizes the interviews of real-life serial killers. If you like to watch the process of criminal profiling, you must watch this fantastic serial Killer TV show.
The Mindhunter is set in the late 1970s, when the process of criminal profiling was in its very early days. In the TV show, the FBI agents Bill Tench and Holden Ford, with the help of psychologist Wendy Carr, lead the young Behavioral Science Unit.
They try to hone their knowledge and expertise in the criminal psychology field to investigate and solve ongoing and future cases. You'll see the interviews of convicted violent offenders and serial killers in this TV show.
The real-life serial killer and infamous murderers involved in this series are Charles Manson, Richard Speck, Dennis Radar, David Berkowitz, Jerry Brudos, Ed Kemper, and more.
Year: 2017 – 2019

Total Episodes: 19

IMDB Ratings: 8.6

Starring: Anna Torv, Holt McCallany, Jonathan Groff

Creator: Joe Penhall
Watch Mindhunter: Netflix, Apple TV
4. Hannibal
Hannibal Lecter is one of the most famous fictional characters in the horror and true crime genres. You won't be able to forget this character whether you read a novel, watch a movie, or enjoy the Hannibal TV series.
After all, he's an exceptional forensic psychiatrist with an obsession for cannibalism and serial killings. In this TV series, you'll see Hannibal Lecter in action, helping a criminal profiler. Will Graham, an FBI profiler, needs the help of Hannibal Lecter in order to apprehend a serial killer located in Minnesota.
The personal, as well as the professional relationship of the two main characters, is central in this TV show. As the show progresses, you'll see how Hannibal Lecter fuels his obsession by pushing the boundaries of the fragile mind of Will Graham.
Year: 2013 – 2015

Total Episodes: 39

IMDB Ratings: 8.5

Starring: Caroline Dhavernas, Mads Mikkelsen, and Hugh Dancy

Creator: Bryan Fuller
Watch Ragdoll: Hulu, Apple TV, Amazon Prime Video
5. Luther
Luther is an incredible serial killer TV show which is a little similar to Hannibal. This series follows a story of a weird relationship between a murderous criminal and the law enforcement authorities.
The main character of this serial is John Luther, a dedicated and hardworking detective chief inspector. Luther works in the Serial Crimes Unit, and at the very start of the show, you'll see him investigating Alice Morgan.
Alice Morgan, just like Hannibal Lecter, is a psychotic yet brilliant serial killer who eventually gets freed because of insufficient evidence. As the show progresses, Luther and Alice Morgan cross paths, and she provides the detective with some valuable insights to solve complex cases. However, this uncanny and weird relationship comes with some unwanted consequences.
Year: 2010 – 2019

Total Episodes: 21

IMDB Ratings: 8.4

Starring: Michael Smiley, Dermot Crowley, and Idris Elba

Creator: Neil Cross
Watch Ragdoll: HBO Max, Hulu, Apple TV, Amazon Prime Video
6. Sharp Objects
If you want to watch a serial killer TV show with Amy Adams in the lead role, Sharp objects are the right serial for you. The show is based on the Sharp Objects novel by Gillian Flynn, and you'll see Amy Adams (Camille Preaker) playing the role of a journalist trying to solve the mystery of the two missing girls.
Soon, the authorities find the dead body of one of the two missing girls, and Camille Preaker finds herself right in the middle of the investigation because of the new-in-town detective. She has a history with the new detective, Richard Willis, but she tries to avoid her past while dealing with the investigation of a truly sick serial killer.
Year: 2018

Total Episodes: 8

IMDB Ratings: 8.1

Starring: Chris Messina, Eliza Scanlen, Patricia Clarkson, and Amy Adams

Creator: Marti Noxon
Watch Ragdoll: YouTube, Apple TV, Amazon Prime Video
7. Bates Motel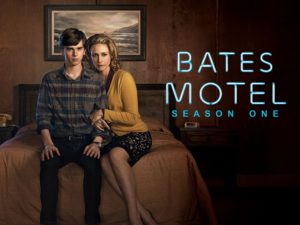 Bates Motel is based on a classic movie. It is basically a prequel to the "Psycho" movie of the 1960s, but it takes place in a bit of a modern setting. The main character of this TV show is Norman Bates and it shows his traumatic and tragic past.
The character also has an almost oedipal and strange relationship with his mother. All the reasons still don't excuse his heinous actions, but as the TV show progresses, the viewers witness the circumstances that made him the man he was.
Year: 2013 – 2017

Total Episodes: 50

IMDB Ratings: 8.1

Starring: Max Thieriot, Freddie Highmore, Vera Farmiga

Creator: Anthony Cipriano, Carlton Cuse, and Kerry Ehrin
Watch Ragdoll: Peacock, Apple TV, Amazon Prime Video
8. The Fall
While most serial killer TV shows keep you engaged through the whodunit style, The Fall stands out by explaining that the culprit has been identified already.
Stella Gibson, Scotland Yard Superintendent, is collaborating with the PSNI (Police Service of Northern Ireland) to apprehend Paul Spector, a serial killer who is targeting young females.
Since the viewers already know the suspect, the TV show concentrates on the process of pursuing him. It's a unique serial killer TV show that explains the psychology of the serial killer a little differently.
Year: 2013 – 2016

Total Episodes: 17

IMDB Ratings: 8.1

Starring: John Lynch, Jamie Dornan, Gillian Anderson

Creator: Allan Cubitt
Watch Ragdoll: Netflix, Apple TV, Amazon Prime Video
9. The Sinner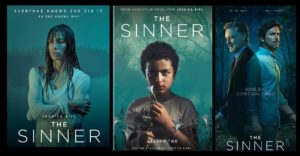 The Sinner first began as an 8-part limited TV show, but when it gained popularity, it became an anthology series. It revolves around Harry Ambrose, a detective, who is the only recurring character in all seasons.
In the third season of the Sinner, Detective Harry Ambrose is called by authorities to solve a fatal car accident. While investigating the case, the detective realizes that the survivor of that car accident, Jamie Burns, has a murderous and sinister scheme in play.
The detective also discovers that Jamie Burns is obsessed with pushing the limits and death. With each episode, the body count of Jamie Burns increases, and he tries his best to make the detective believe that all of them are the same.
Year: 2017 – 2021

Total Episodes: 32

IMDB Ratings: 7.9

Starring: Dohn Norwood, Jessica Hecht, Bill Pullman

Creator: Derek Simonds
Watch Scream: Netflix, Amazon Prime Video
10. You
"You" is also an incredible serial killer TV show made by Netflix. In this Tv series, you'll see a typical nice guy, Joe Goldberg, the main character, with a dark secret. In the very first season of this series, Joe Goldberg falls in love with a sweet girl.
However, within no time, it becomes Joe's obsession, and he starts manipulating her life by stalking her so that she falls in love with him too. But their relationship turns sour, and he kills her.
The cycle starts over again in the second season when Joe is in a new place with a new name. The third season of "You" brings a little unexpected twist where Joe's married and tries to lead a normal life.
Year: 2018 – Present

Total Episodes: 31

IMDB Ratings: 7.7

Starring: Ambyr Childers

,

Victoria Pedretti, Penn Badgley

Creator: Greg Berlanti and Sera Gamble
Watch You: Netflix
11. Prodigal Son
The Prodigal Son is created by "FOX", and it's a procedural drama that combines a biblical take of the prodigal son with the serial killer theme. It's a unique take that primarily focuses on a former FBI profiler named Malcolm Bright.  
Malcolm Bright works as a private consultant for the NYPD (New York Police Department). His reputation precedes not only an individual who implicated his own father but also for his capability to investigate crime through the eyes of a serial killer.
He helped authorities to capture Martin Whitly, his father, who was also known as the Surgeon, a notorious serial killer. At present, Malcolm Bright needs to go to his father in prison to gain valuable insights to capture the copycat serial killer who has started his killing spree.
Year: 2019 – 2021

Total Episodes: 33

IMDB Ratings: 7.7

Starring: Halston Sage, Lou Diamond Phillips, and Tom Payne

Creator: Chris Fedak and Sam Sklaver
Watch Prodigal Son: Apple TV, Amazon Prime Video
12. The Alienist
The Alienist will take you back to the 19th century, where a series of gruesome child murders have taken place. The New York Police department approaches doctor Laszlo Kreizler to perform a secondary investigation to solve the murder cases.
Doctor Laszlo Kreizler is the main character in this series who is also known as the Alienist. He works as a criminal psychologist with expertise in children's mental illnesses. He uses his abilities and previous knowledge to solve the murders.
The second season of the Alienist focuses on another serial killer who has kidnapped the daughter of a diplomat. If you like true crime, drama, and mystery genres, you'll love this serial killer TV show.
Year: 2018 – 2020

Total Episodes: 18

IMDB Ratings: 7.7

Starring: Luke Evan, Dakota Fanning, Stars Daniel Brühl

Creator: Cary Fukunaga and Jakob Verbruggen
Watch The Alienist: Amazon Prime Video, Apple TV, TNT, Netflix
13. The Bridge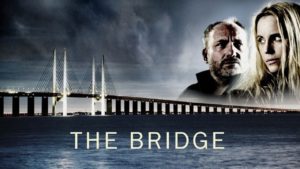 The Bridge (US version) is inspired by the Swedish crime drama series. Both of them have the same name and concept with different stories. The original Swedish one takes place on the border of Sweden and Denmark, but the US version takes place on the border of the US and Mexico.
In this series, detectives Marco Ruiz from Chihuahua and Sonya Cross from El Paso team up to investigate the death of a judge. The body of this anti-immigration individual is found on the US-Mexico border.
The investigation methods of both the detectives vary vastly. Still, they need to work together in order to prevent further killings from taking place due to drug cartels, violence, and illegal immigration.
Year: 2013 – 2014

Total Episodes: 26

IMDB Ratings: 7.6

Starring: Thomas M. Wright, Diane Kruger, and Demián Bichir

Creator: Meredith Stiehm, Björn Stein, and Elwood Reid
Watch Ragdoll: Hulu, Apple TV, Amazon Prime Video
14. The Following
If you think that there is nothing more terrifying than a mass murderer on the loose, watch "The Following" because it will prove you wrong. It's one of the best serial killer TV shows that combines a cult with a serial killer.
It'll allow you to understand that a serial killer linked to an entire cult of devoted followers is much scarier than just a single person. In this TV show, Ryan Hardy, a former FBI agent, tries to capture Joe Carrol, an escaped serial killer.
The serial killer, after escaping, develops a loyal following that performs his biffing to target the FBI agent Hardy. The second and third seasons of "The Following" introduce new serial killers and cults, but at the same time, they explain the main story of Joe Carrol.
Year: 2013 – 2014

Total Episodes: 45

IMDB Ratings: 7.4

Starring: Shawn Ashmore, James Purefoy, and Kevin Bacon

Creator: Kevin Williamson
Watch The Following: YouTube, Amazon Prime Video
15. Marcella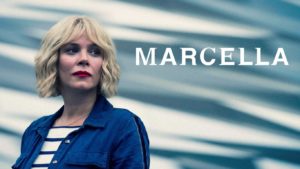 Marcella is one of the best Nordic noir true-crime TV shows that offers a story of a new serial killer in each season while continuing the old overarching storyline of the protagonist. In this series, the eponymous Marcella Backland is the protagonist in question, the former detective.
After a major upset in her marriage, Marcella gets back to work and starts investigating a murder case of an 11-year-old. She channelizes her abilities and energy with the London Metropolitan Police Service to capture the killer who strikes again in the first season.
In the second season of Marcella, the detective tries to solve multiple child murder cases. The story of the show becomes more interesting when Marcella starts experiencing blackouts as her mental health declines.
The third season takes place in Northern Ireland, where Marcella goes undercover in order to infiltrate a wealthy crooked family to solve the crimes.
Year: 2016 – Present

Total Episodes: 24

IMDB Ratings: 7.4

Starring: Jack Doolan, Ray Panthaki, and Stars Anna Friel

Creator: Hans Rosenfeldt and Nicola Larder
Watch Marcella: Netflix, Amazon Prime Video
16. Scream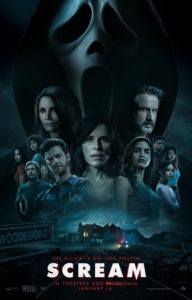 If you're a fan of the "Scream film franchise", you'll love this TV show. While it's not linked to any event of the movie, it has the same "Ghostface" character who wreaks havoc in a new place.
The main character of the first two seasons of this series is Emma Duval. She figures out that her family has a dark side, which is directly linked to all the events taking place in her town.
The effects of these events have led to multiple murders, and they are linked to Emma and her friends. The third season offers a little different story in a new setting, but the killing spree of the Ghostface continues.
Year: 2015 – 2019

Total Episodes: 29

IMDB Ratings: 7.1

Starring: John Karna, Bex Taylor-Klaus, and Willa Fitzgerald

Creator: Dan Dworkin, Jill E. Blotevogel, and Jay Beattie
Watch Scream: Netflix, Apple TV, Amazon Prime Video
17. Perfume
This TV show is inspired by the same-name novel by Patrick Suskind. You can also watch a film with the same name with the same concept. However, the TV series is the best depiction of the novel where the investigators Matthias Kohler and Nagja Simon are on the trail of the serial killer.
The serial killer removes that hair from the body of the victim. The investigators find out that the killer is inspired by the Perfume novel, and he experiments with human scents. The series explains the power of the killer's sense of smell along with the destruction it causes.
Year: 2018 – Present

Total Episodes: 6

IMDB Ratings: 7.1

Starring: Wotan Wilke Möhring, August Diehl, and Friederike Becht

Creator: Philipp Kadelbach
Watch Perfume: Netflix
18. Big Sky
Big Sky is a recent premiere from ABC in which Cassie Dewell and Cody Hoyt are partners and working as private detectives. They are trying to solve the mystery of two missing girls kidnapped in Montana from a remote highway.
The detectives join forces with the ex-wife of Cody Hoyt and reinvestigate the case just to figure out that the two missing girls are not the only victims. They find out that all the clues are linking back to Ronal Pergman, a long-haul truck driver.
The investigators speed up their work to make sure that no other girl falls victim to the crimes of that truck driver again.
Year: 2020 – Present

Total Episodes: 24

IMDB Ratings: 6.8

Starring: Brian Geraghty, Kylie Bunbury, and Katheryn Winnick

Creator: David E. Kelley
Watch Big Sky: ABC, Hulu, Apple TV, Amazon Prime Video
19. Ragdoll
Ragdoll is a new thriller series by AMC+ that explain the story of a bunch of detectives who try to solve the mysteries of some gruesome murders linked to the same serial killer. Interestingly, all the murders are also connected to the schemes of another mass murderer.
The first episode of the Ragdoll shows the discovery of the murder of 6 individuals that are cobbled together and dismembered into the "Ragdoll", a malformed or grotesque human body made from different parts of all the victims.
The Ragdoll killer starts taunting the detectives with his kill list as they investigate further. The kill list shows that the Ragdoll killer is planning to kill six more people, and he'll do the same with all of them. The list also has the name of one of the detectives, Sergeant Nathan Rose.
Nathan was the same detective who apprehended a cremation murdered a couple of years prior. The first season of the Ragdoll shows how all the detectives try to capture the Ragdoll killer before he murders more people.
Year: 2021 – Present

Total Episodes: 6

IMDB Ratings: 5.8

Starring: Thalissa Teixeira, Henry Lloyd-Hughes, and Lucy Hale

Creator: Freddy Syborn
Watch Ragdoll: AMC+, Apple TV, Amazon Prime Video
Best TV Series About Serial Killers – what your call?
There you have it. These are some of the best serial killer TV shows that you can watch. By watching these series, you'll understand the most common circumstances that lead a normal human being to become a psychopath and start killing innocent people.