The case of
Lucia "Lulu" Krim and Leo Krim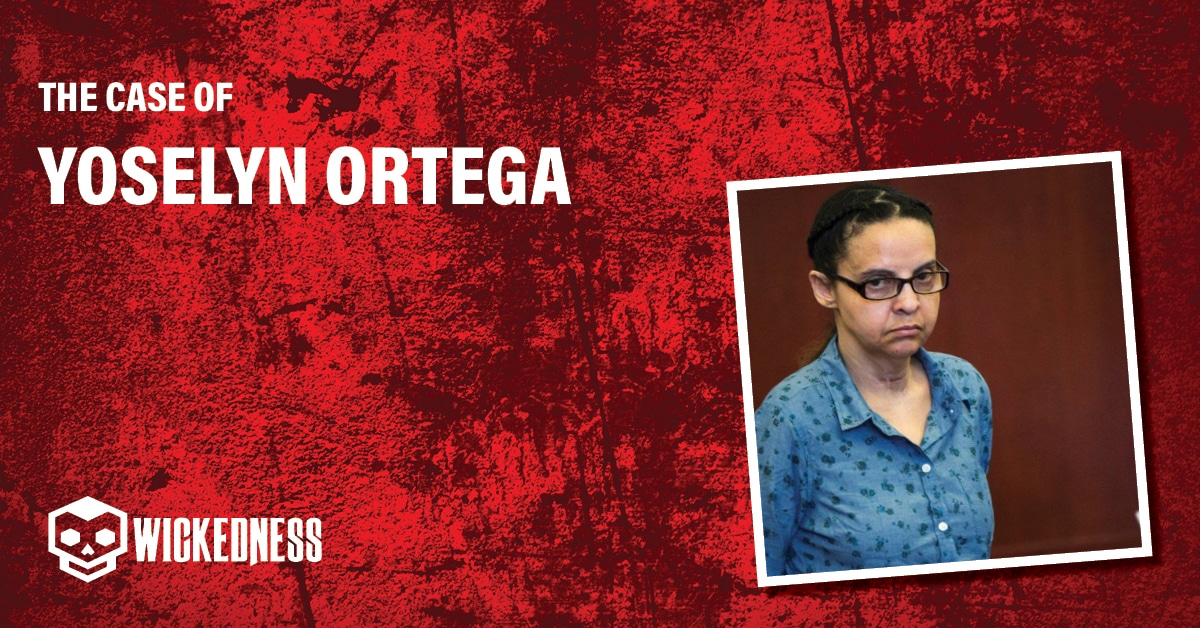 Victim
Lucia "Lulu" Krim and Leo Krim
Victim Date of Birth
May 26, 2006 and September 30, 2010
Incident Location
New York City, New York
Body Location
The families home
Date of Conviction
2018-05-14
Body Discovered Date
2012-10-25
Yoselyn Ortega the Killer Nanny
The lives of the Krim family were changed forever when the mother, Marina, came home and walked into a scene from a horror movie. The nanny that had been working for them for almost two years had brutally stabbed two of their children to death. 
The Krim Family 
Marina Krim and Kevin Krim moved their family to New York from San Fransico. Kevin was a CNBC executive, and they made the transition for his job. Marina was a stay-at-home mother to their three children, Lucia or Lulu, Nessie, and Leo. Their new home was in a beautiful neighborhood a block away from Central Park. 
Since Kevin's job required him to travel a lot, he suggested they hire a nanny to help Marina. Their daughter, Nessie, was born with hip dysplasia; she had just had surgery and would be in a body cast while recovering. Kevin thought some extra help would allow them to spend more time with their kids, and Marina agreed. 
Kevin received a recommendation from another nanny working in the neighborhood. He was given a job application with details of previous experience, references, and a letter of recommendation for Yoselyn Ortega. The Krim family decided to hire her.
Marina and Kevin paid Yoselyn Ortega well. Although her contract was for 25 hours a week, they did their best to find other work for her if she needed it. The children loved her, and the Krims considered her a part of their family. They even took Yoselyn on a trip to the Dominican Republic to visit her family. The Krims paid for the nine-day trip and spent one night with Yoslyn's sister. They all had a great time together. 
A Harrowing Scene 
On October 25, 2012, Marina was supposed to pick up Lucia from dance class, but she wasn't there. Marina was worried that something had happened and immediately called Yoselyn. When she was unable to reach her, Marina quickly headed home. When she arrived, she asked the doorman if he had seen Yoselyn Ortega and the children that day. He told her they had come back sometime earlier but hadn't left again. As Marina made her way to the apartment, she was struck by how quiet it was. It was almost completely dark inside. No lights were on except for the faint glow of the bathroom light coming from underneath the door. Despite her uneasiness, Marina walked toward the bathroom. When she opened it, she saw two of her children, Lucia and Leo, side by side in the bathtub. They had been stabbed. Marina knew they were dead, their eyes were fixed, and they were covered in blood. Yoselyn Ortega was also in the bathroom, sitting next to the tub. She had slashed her wrists and was repeatedly stabbing herself in the neck. Marina ran out of the apartment screaming.
6-year-old Lucia Krim was stabbed over 30 times. She had tried to fight Yoselyn during the attack; she had defensive wounds all over her body. 2-year-old Leo Krim was stabbed five times in the back.
When the police arrived, they found Yoselyn in the bathroom still alive. It was clear that the police didn't need to look for any other suspects; as they loaded Yoslyn into an ambulance, they knew they already had the killer in custody. Yoselyn had tried to take her own life after murdering the Krim children.
Marina tried to get ahold of Kevin, but he was on a flight back home. She left him a voicemail. When the plane landed, NYPD boarded the plane and escorted Kevin off. He checked his phone and found he had multiple texts and voicemails. When Kevin learned the tragic news, he collapsed. The officers had to help him out of the airport. 
A Short Trial
Yoselyn Ortega was charged with the murder of Lucia and Leo. Before the murder trial started, Yoselyn's lawyers said she was not fit to appear in court. The Court disagreed with this, and the trial began. Yoselyn pled not guilty due to insanity. The Jury was told who killed the children was not in question. Yoselyn Ortega was guilty, and they were to decide whether she was of sound mind when the murder occurred.
The Prosecution said that Yoselyn knew full well what she was doing. They claimed that as the family's nanny, she knew their schedules and waited for the opportune time to stab the children and herself. The Prosecution believed Yoselyn killed Lucia and Leo out of jealousy. They felt like she resented Marina Krim for her uncomplicated life. Yoselyn Ortega was having financial troubles. She could not afford her apartment while sending her son to a private school and had moved in with her sister. In her police statements, she said she was unhappy working for the Krims and initially started hurting the children because she was angry at Marina and Kevin. She didn't like that they constantly changed her schedule and expected her to clean even though that wasn't part of her job.
The Prosecution called Thomas Brown, the doorman, as a witness. Thomas said that Yoselyn had never spoken to him before the day of the murder. She returned to the apartment building with Lucia and Leo and asked if Marina was upstairs. He told her that Marina was not home.
The Prosecution also presented evidence to the Jury showing the slashes on Lucia's arms and the stab wounds on her back and torso that suggested she fought back against Yoselyn while she was attacked.
Marina Krim also gave a heart-wrenching testimony at the trial, telling the Court about the horrific scene she witnessed when she went home that day and found her kids dead. She believed that Yoselyn Ortega was not insane, and there had been no signs she had a mental illness of any kind. Kevin agreed and said as much when he took the stand.
The Defense claimed that Yoselyn did not know what she was doing. In their case, they said she had an undiagnosed mental illness, and that day she snapped. They claimed Yoselyn suffered from depression and psychosis and presented evidence of her history, saying she had heard voices and seen visions since she was 16. Psychiatrist Karen Rosenbaum was put on the stand, and she claimed Yoselyn had a history of anxiety and depression. Yoselyn's family knew she had financial problems but said she seemed to be struggling emotionally in the weeks before the murder. The Defense urged the Jury to find their client not guilty due to insanity.
The Jury did not believe that Yoselyn's mental state excused her from the crime, and she was found guilty of two counts of first-degree murder and second-degree murder. The trial was expected to last four months but ended after less than two. Kevin Krim begged the Judge to give Yoselyn life in prison at her sentencing hearing; he believed she should spend the rest of her life behind bars. She was given two life sentences, one for each murder. 
Frequently asked questions
What happened to Lucia and Leo Krim?
The Krim children were stabbed to death by their nanny, Yoselyn Ortega. Lucia Krim (6) was stabbed over 30 times, and Leo Krim (2) was stabbed five times. 
Who is Yoselyn Ortega?
Yoselyn Ortega stabbed 6-year-old Lucia Krim and 2-year-old Leo Krim to death. She had worked as the family's nanny for nearly two years when she killed the children.