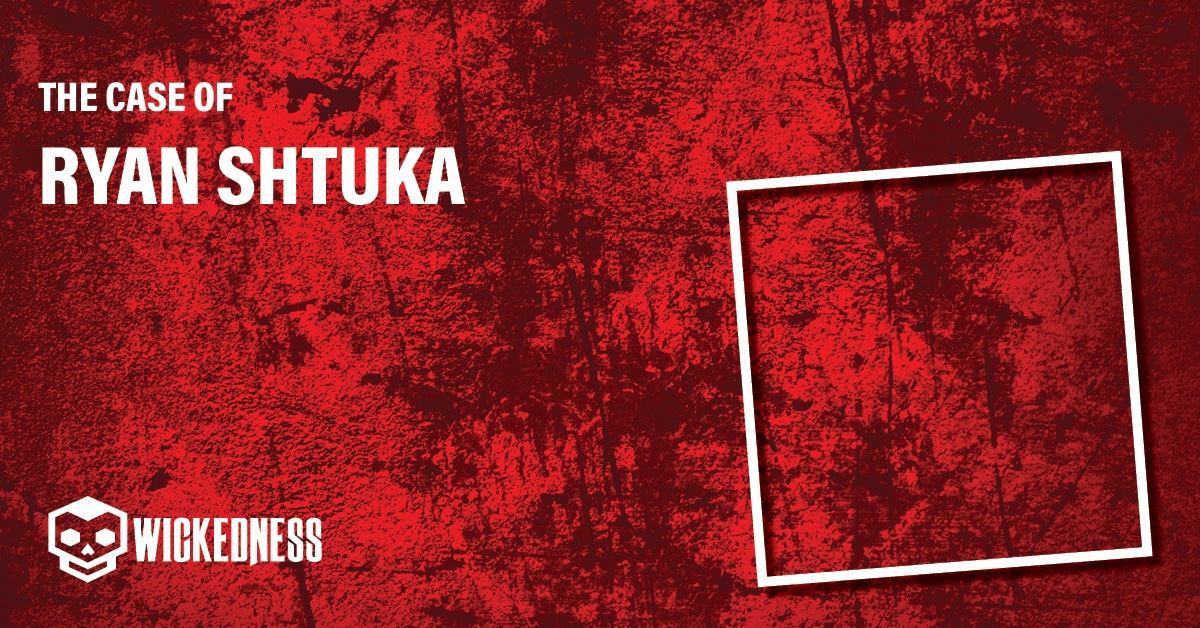 Victim Date of Birth
1997-03-17
Incident Location
Sun Peaks
Ryan Shtuka
Ryan Shtuka was born on March 17, 1997, first son to Heather and Scott Shtuka. He was a long and skinny baby and grew into a slim tall and very handsome man with blond hair and brown eyes. Ryan had two siblings, Jordan and Julia. The family lived in Alminton, Alberta but moved to Beaumont, Alberta, where Ryan made most of his long lasting friends.
Ryan was an excellent student but wasn't sure of what to do after he graduated high school, so he took a year to be an apprentice in a construction site working with his father Scott. And the next year, he decided to do seasonal work in the Canadian mountains for the winter. He was going to work as a lift operatorat the Sun Peaks ski resort, in British Columbia where he would be able to save money and maybe find himsel and what he wanted to do with his future. So on December 1, 2017, Ryan moved to Sun Peaks, an alpine ski resort located in Sun Peaks, British Columbia, Canada, 56 km (35 mi) northeast of Kamloops. It receives a lot of tourists but only 600 people live there permanently. So yes, Sun Peaks is a very small town.
Ryan moved into a house with three roomates that also worked in the resort with him. One of them being James, a friend Ryan already knew from Beaumont.
Ryan Vanishes Into Thin Air
February 16, 2018 was a day like any other Friday in Sun Peaks. Ryan had worked his full shift until 7.00pm like usual. He had plans with his friends later so he grabbed some money from an ATM on his way back home. On his way, he also helped out a friend who was sick and drove him around town to grab things he may need. Later Ryan made it home and put on his dark jeans, a grey and white shirt, a blue coat, and a burgundy colored baseball cap.  He was all ready to go out with his roommates. The group had a couple of beers before leaving to the upper village, which is the entertaining part of town.
Ryan and his friends went to Bottoms, a popular bar that offered silent disco nights. This means people listen to the music through wireless headphones instead of listening to it through speakers system. Everybody had a great night, according to his friends Ryan had a lot of fun there. They all had plans to go to a party after though, so they went back to the lower village to a home on Burfield drive. Two of the people who lived in the house had to work next morning, so it was supposed to be a calm night. It was actually described as a ¨mellow gathering¨. Alcohol and DMT were being passed around the guests though. According to witnesses, Ryan had some of both substances.
Near the end of the evening there were only 9 people left at the party, one of them being Ryan. At some point, the roomates decided to leave and while they were on their way out, they saw Ryan putting on his boots at 2:10am saying he would be right behind them. They weren't paying too much attention though, not only Ryan was an almost 21 year-old six feet tall man that weighed 180 pounds but his residence was less than twenty minutes away from the party house.
Later that morning, Ryan didn't show up for work. His boss didn't worry too much because Ryan loved to go snowboarding everyday before work and that would usually make him be a little late for his shift. But at 7:00pm Ryan was still absent, so the manager texted James and told him Ryan was a No show. Here is where Ryan's roommate gets concerned. It's not like Ryan to miss work ever!
Family friend James called Ryan's parents and told them about the situation. He explained that Ryan had been gone all day and he wasn't answering his phone. James said that's very unlike Ryan and he felt he should call the police. Heather Shtuka tried to take things calmly and asked James to first call his friends and ask them if maybe they'd seen Ryan or to even call the hospitals in case Ryan had an accident. But all the calls led nowhere. No news about Ryan. They decided then to call the Royal Canadian Mounted Police RCMP to report 20-year-old Ryan Shtuka missing.
The Crime Description
No crime description
Suspect or Convicted Killer Details
There are no suspects related to Ryan Shtuka's case.
Investigation Details
After Ryan is reported missing by his friend, Kamloops search and rescue police immediately sent a unit to look for him in the area between the house party and Ryan's place. They told Ryan's parents that if they didn't find him in the next couple of hours, they would put together a proper team and start the search again first thing next morning. It was a brutal cold night with -20 degrees.  There was a terrible snowfall that night.
The official initial search for Ryan started in the morning of Sunday February 18 focusing in the area around Burdfield drive. The initial belief was that he'd somehow been stuck outside or had a medical emergency. People were asked to check their sheds, cars, and home surviellence.They also had search dogs trying to pick up Ryan's scent starting in the house party but the dogs pick up nothing. Police then had many witnesses telling them Ryan had indeed been there but there was no physical evidence or pictures that he actually was.
There were two ways to head to Ryan's house from the house party. First one was the main open road and second a little patch of woody area that let straight to his house too. Either of those road would have been very hard to walk during winter and that particularly cold night with snow falling pretty aggressively.
The search team spent the entire day using every possible method to look for Ryan. 22 trained searching rescue volunteers, 74 community volunteers and several police officers with K9 units searched for Ryan for 18 hours. They found nothing. No prints, no clothes, no keys or phone that belonged to Ryan. Nothing.
According to CBC, just before midnight on February 18, police suspended the search. They believed that if Ryan was out there, the chances of finding him alive were closer to zero based on the cold temperatures which were around -20 C (-4 F) that night.
When interviewing the people who assisted the party, nobody could really remember Ryan's actual time for leaving the party. They did remember him putting on his boots around 2:10am but nobody really saw him leave. Now, this was people that had been drinking and some of them doing drugs too so it kind of makes sense that their minds are not super clear.
A witness claimed she saw a man matching Ryan's description in town around 1:55am.This information was disregarded at first since people who attended the party claimed Ryan had been at the house until at least 2:00am. But later investigators found out that one of Ryan's roommates got a text that would put Ryan leaving the party closer to 1:30am. The content of the text is unknown. Police tried to follow that lead by asking around town if they had seen Ryan or trying to get a hold of CCTV footage but none of the security cameras were functional and the man was never identified or ruled out as being him.
Jim Reid, a boy who was staying with friends near the house where Ryan lived on the night he went missing, told the police he heard an unusual interaction outside in the middle of that night. "I heard a guy's voice and it was mad," Reid said. He said the person he heard was yelling, "get in the car, get in the f–king car." But nothing came out of this either since there were no witnesses or footage to verify who the people outside was.
Bobcats, excavators, helicopters, drones, dogs, and a dive team were all used over the next months. No footprints, clothing or any other sign of Ryan has ever been found. The last ping from his cell phone was at 3am the morning he went missing but nothing came out of that either.
In June 2018, Ryan's parents still had to go back to Alberta to take care of their two young daughters. They left Sun Peaks Resort with the promise of going back as soon as there was news on Ryan's case or at least once a month to see how the investigation was going.
On June 2021, police conducted their first organized search. They went along areas that had already been searched and looked into new areas as well. They searched the village and surrounding forests, trails, and mountains, looking for anything. But nothing has turned up… again.
Up to this date, June 2022, the Ryan Shtuka's case remains open and police still maintains an active search for him even after more than four years of his disappearance. If you have any information related to Ryan's disappearance please contact Kamloops RCMP immediately at 250.828. 3000.
Frequently Asked Questions
Was Ryan Shtuka ever found?
No, Ryan Shtuka's case remains open. Not him, his body or any of his belongings have ever been found. The search efforts continue.
Was Ryan Shtuka murdered? 
After extensive interviews with everyone involved with Ryan's disappearance police said they have no reason to believe foul play was involved. But some residents of the resort remain skeptical of that narrative.