The case of
Ruslana Korshunova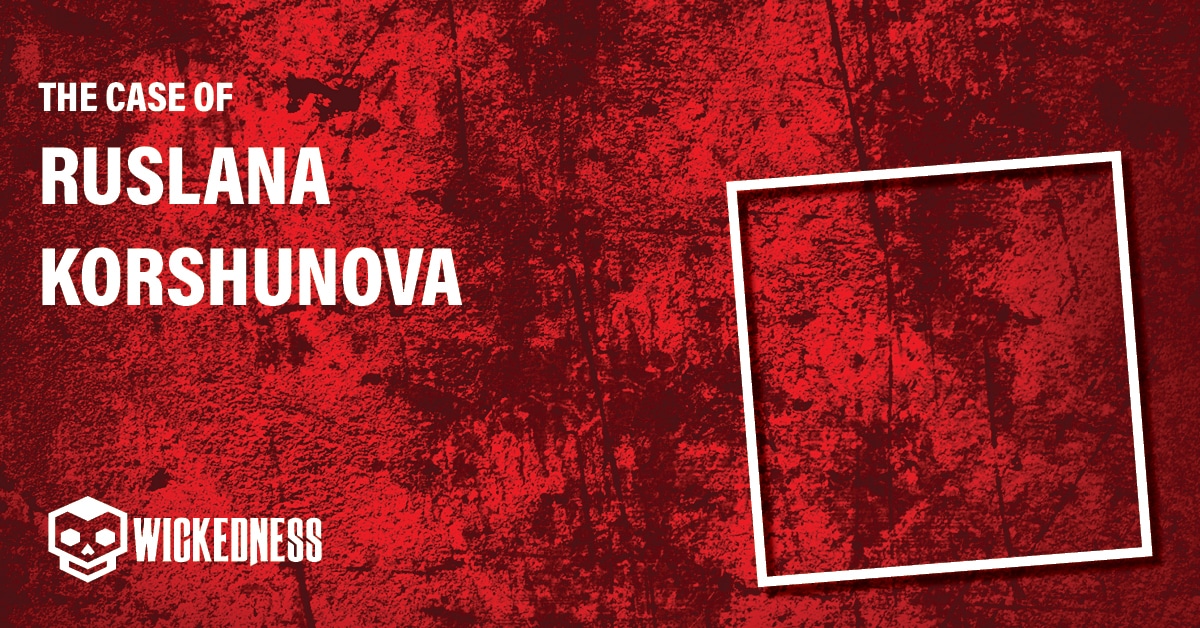 Victim Date of Birth
Info Box
Incident Location
Manhattan, New York, USA
Date of Conviction
Info Box
Body Discovered Date
Info Box
Who was Ruslana Korshunova?
Ruslana Korshunova was a 20-year-old Russian model living in a ninth-floor apartment in the financial district of manhattan, new york. at 15, Ruslana lived in Almaty, Kazakhstan; she spoke Russian, Kazakh, English, and German (with differing degrees of fluency.) She was "discovered" by Debbie Jones of Models 1 after she saw Ruslana's picture in the magazine All Asia, which had printed a story on Almaty's local German club that Korshunova was attending. Her knee-length hair and stunning blue eyes attracted attention. "She looked like something out of a fairytale!" Jones said, "We had to find her, and we searched high and low until we did!"
After that, she would quickly rise to fame within the modeling community. Coined "the Russian Rapunzel," she modeled for many big-name magazines, including Vogue, Pantene, and Vera Wang, among many others.
At one point, says a friend of hers, she was noticed and romanced by one of Russia's oligarchs, "Alexander." One of the more handsome of the wealthy tycoons, he was known for going after young and impressionable girls and wooing them with his money and promises of his affections. When his eyes fell on Koroshunova, he flew her to his private island.
Korshunova would tell her friends that "Alexander" wanted to marry her, and she was head over heels for him; she even took him home to meet her mother, and they moved in together for a short time. However, he would later dump her when his attention moved on to the next girl, and Ruslana was heartbroken. She would dramatically lose weight and would text him day and night.
Around the same time, her professional bookings began to dry up a bit (after the initial boom of success) which concerned Ruslana.
A friend commented that Ruslana Korshunova felt, "Suddenly she was one of a thousand girls. A no one."
Ruslana Korshunova Joins a Cult
In his book, Nothing Is True and Everything Is Possible, journalist Peter Pomerantsev discusses Russia's post-Soviet oligarchs and the cult called Rose of the World. In his book, Pomerantev describes the cult as a group founded in the US in the 1970s but was closed in the 1980s after many sued the cult for "mental damages." Despite this, several branches operated in other counties such as Russia. Cult members pay around $1200 to undergo what Pomerantsev describes as "dehumanizing" treatment sessions where coaches make participants relive their worse experiences. The coaches humiliate and encourage the victims to take the blame for the negative aspects of their lives.
Korshunova had only been a member of this cult for three months before her death. During that time, friends and family around her noticed a change in her behavior, saying that she became more aggressive and swore a lot.
Pomerantsev also discussed another friend of Korshunova and fellow model Anastasia Drozdova, who had been a member of the Rose of the World cult for one year before committing suicide under similar circumstances as Ruslana. Before jumping, Drozdova penned a suicide note to her family that simply read: "Forgive me for everything. Cremate me".
Pomerantsev would later join the cult to research one of the meetings. There, he says he spoke to a life coach about Korshunova's death, who said: "Ruslana was (a) typical victim." He claimed that the coach said that it was better to die than not to change.
Ruslana Korshunova Falls 9 Stories
Around 2 pm on the afternoon of June 28th, 2008, just three days before her 21st birthday, police believe that Ruslana Korshunova took a running leap off her apartment balcony. She landed on the street below and died on impact. Her autopsy showed no signs of alcohol, drugs, or signs of foul play. It would be reported that one of her life coaches told police that Ruslana had considered suicide before, and was depressed due to financial issues and "being taken advantage of," though she hadn't elaborated.
Her death was officially ruled a suicide.
However, friends and family of Ruslana Korshunova believe that she met with foul play. They believe that she would have never taken her own life and that she was not depressed. In fact, they said, Ruslana was recently returned from a modeling trip to Paris and was scheduled for another later that week. She had also recently started dating someone new, a man named Mark Kaminsky, who she spent much of her time with at his home on Staten Island.
When interviewed, Ruslana's mother agreed that Ruslana Korshunova had been depressed in her life, but that it had been a year before her death. According to friends and family, Ruslana had been on top of the world at this point in her life. There was no letter and no signs of a struggle, which led friends and family to believe that Ruslana had been killed by someone she knew.
Ruslana's Hair
It's alleged that Ruslana's hair was sloppily and unevenly cut off just before she died. Muhammad Naqib, a concierge who worked at Korshunova's apartment, stated he was " shocked when I saw her on the pavement. She was on the road, small and pitiful, in a puddle of blood, surrounded by a crowd. Her arms and neck were broken. Only the next day I realized what was wrong. It was her hair! It was much shorter than when I last saw her that night, lively and happy. It seemed like it was cut in a hurry since the ends were uneven."
The claim that Ruslana's hair had been cut has never been confirmed nor denied by police, nor does anyone know what happened to the hair after it was cut off. To add more mystery to the story, it's said that Anastasia Drozdova had also had her hair cut before she 'jumped' and died in 2009. This has not been confirmed or denied by the police.
Friends and family believe that Ruslana's murderer is out there and hope that one day, light is shed on this mystery and justice is found for the young woman that died way before her time.
Frequently Asked Questions
Q: What happened to Ruslana Korshunova?
A: On 28 June 2008, at around 2:30 p.m., Ruslana Korshunova died after falling from the ninth-floor balcony of her apartment at 130 Water Street in the Financial District of Manhattan, USA
Q: How old was Ruslana Korshunova when died?
A: Ruslana Korshunova was 20-years-old when she died.