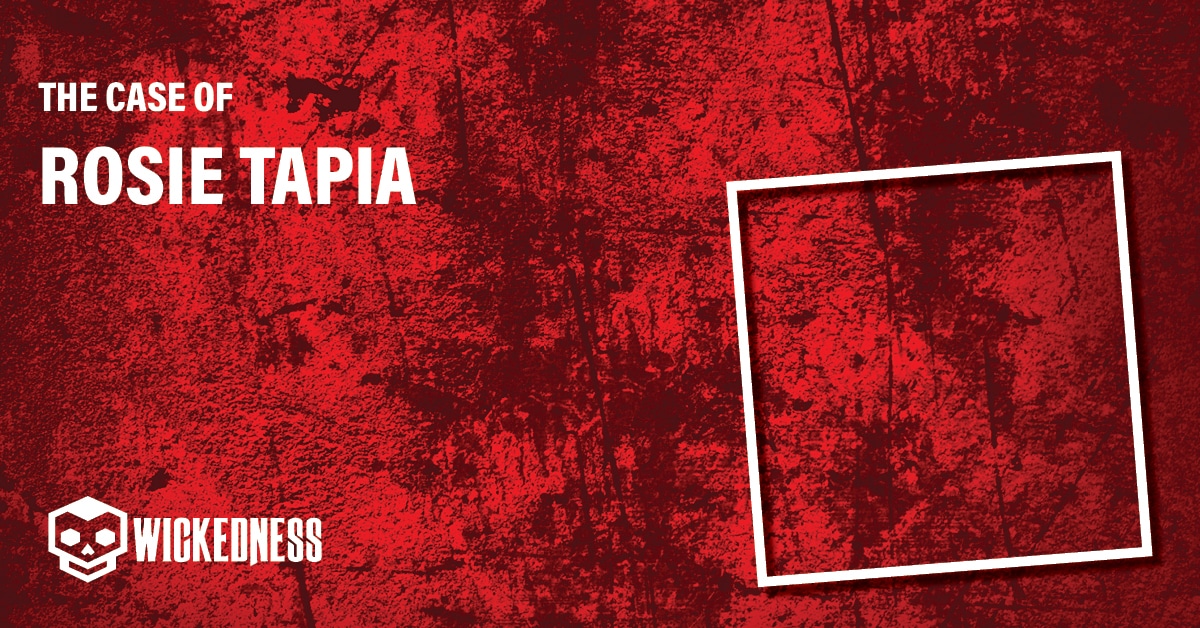 Victim Date of Birth
1989-01-17
Incident Location
Hartland Apartments 1616 Snow Queen Place
Body Location
Salt Lake City, Utah
Body Discovered Date
1995-08-13
Who Was Rosie Tapia?
Rosa Maria Tapia, born on January 17, 1989, in Salt Lake City, Utah, preferred to go by Rosie. Her parents, Roberto and Lewine Lopez Tapia, were also parents to four-year-old twins. Lewine had two older daughters from another marriage. Her obituary describes Rosie as a girl with a beautiful smile and laugh. She loved to ride her bike and play on her Super Nintendo. At the young age of six, she was also an aunt!
Rosie Tapia's Mom Discovers Her Missing From Bed
The night of August 12, 1995, started exciting for Roberto and Lewine Tapia. Lewine's oldest daughter, eighteen-year-old Emilia, was babysitting for her mom that evening. The couple went out for a night of dancing and drinks in Salt Lake City. At around 2:30 AM, Lewine and Roberto arrived home from their evening out. Lewine went into her youngest children's rooms out of habit to check on them before she slept. Their bedrooms were in the basement. While in their bedroom, Lewine shut the children's window, kissed them each, and left the door open on her way out.
The following morning Lewine woke up around 5:30 AM and checked on her children again. On the way to the bedroom, something gave her reason to pause. The children's bedroom door was closed, and she knew she had left it open. Lewine went into the room and immediately saw Rosie missing from her bed. The bedroom window she had shut was also open; the screen was torn, and the blinds were on the floor. Her beloved daughter was missing.
Search For Rosie Tapia and Discovery of Her Body
Lewine searched quickly and frantically around the apartment, looking for Rosie, then called the police immediately. In the early hours of the investigation, members of Rosie's family got the feeling from police officers that they thought Rosie had run away. They felt the investigators weren't taking her disappearance as seriously as they should have. The responding officers deny this is true and say abduction along run away were two of several possibilities considered initially.
Only a few hours after Lewine found Rosie missing from bed, a man jogging with his dog came across what he thought initially was the body of a doll but as he got closer realized the awful truth. The man ran to the nearest phone and alerted the authorities. The body of the girl was that of Rosies. She was found face down in the water.
Rosie was still dressed in the pajamas that she was put to bed in. An autopsy revealed her cause of death was drowning with blunt force trauma. There were also signs that her body had been through a brutal sexual assault. A murder investigation began.
Investigation into The "Good Samaritan"
Her twin siblings, who shared a room with her, slept through her abduction and could not give the police any information. Emelia, Rosie's older sister who was babysitting her, walked Rosie to the playground the night before. As Emelia got back to the apartment, she saw a man approaching carrying Rosie. She rushed to answer the door, and the man said Rosie was playing when another child hurt her.
He handed Rosie over to her sister and said goodbye to her by name, which Rosie was unsure how he knew. Rosie also told Emelia she was never hurt as the man had told her. Emelia was able to describe the mysterious man. He was a white man in a hat with sunglasses.
People assumed the "good Samaritan" was a man who hung out at the apartment complex playground and played the guitar. The man had a young son and also rode a motorcycle. At first, police believed the guitar man was not their good samaritan because he had been away with his motorcycle club and would have arrived home too late to be the man who bought Rosie home.
Authorities in Salt Lake later determined that the guitar man had lied about where he was and was the good Samaritan. They chalked it up to a good deed on his part and started focusing on other leads, leaving the good samaritan theory on the back burner.
Where Does 6-Year-Old Rosie Tapias' Murder Case Stand Today?
DNA was uncovered from under Rosie's fingernails after her body was discovered in 1995. Unfortunately, DNA testing was not done in 1995 due to technology not being advanced enough. when the DNA was finally able to be tested, it was too degraded to get a profile and could not be added to CODIS. If genetic genealogy is going to be what solves Rosie's unsolved homicide, it seems as if her family must wait longer for answers.
Shortly after Rosie's murder, someone left a mysterious Barbie doll on her grave. Her family kept the Barbie, now a piece of evidence, and investigators say they have a suspect in mind who has a fixation with Barbies. The police were looking to do a DNA test on the Barbie doll, but it was costly, and they asked the public for help. Rosie's mom Lewine Tapia isn't getting her hopes up about any new information from the Barbie. She has been hurt and let down so many times since she found her daughter missing in 1995.
There is doubt if the guitar-playing man was the "good samaritan." The police have no report from any interviews taken regarding this person. Robert, Rosie's little brother asleep when Rosie was taken, said he remembers waking up and a man with a beard telling him to go back to bed.
2020 marked the 25th anniversary of 6-year-old Rosie Tapia's murder in Salt Lake City. Her sister Emilia Elizondo who was babysitting for her that evening is still haunted by her sister's murder and the face of the man who carried her back from the park.  Recently there have been new developments in Rosie's case. A neighbor came forward to name a potential suspect.
The neighbor saw a teenage boy walking in the direction from where Rosie's body would later be found on the day she went missing. The teenager looked to be wearing two-tone jeans, but the neighbor soon realized the jeans were wet, not two different colors. Police are following up on these promising leads. A composite sketch was made of this teenage mystery boy.
Frequently Asked Questions
When was Rosie Tapia murdered?
Rosie Tapia was murdered on August 13, 1995, in Salt Lake City, Utah.
What was Rosie Tapia's cause of death?
Rosie Tapia was sexually assaulted, beaten, and drowned in Salt Lake City, Utah.
Who left a Barbie doll on Rosie Tapia's grave?
DNA testing is waiting to get done on a Barbie doll left on Rosie's grave after her death. It is possible the suspect left the doll there because of an infatuation with Barbies.