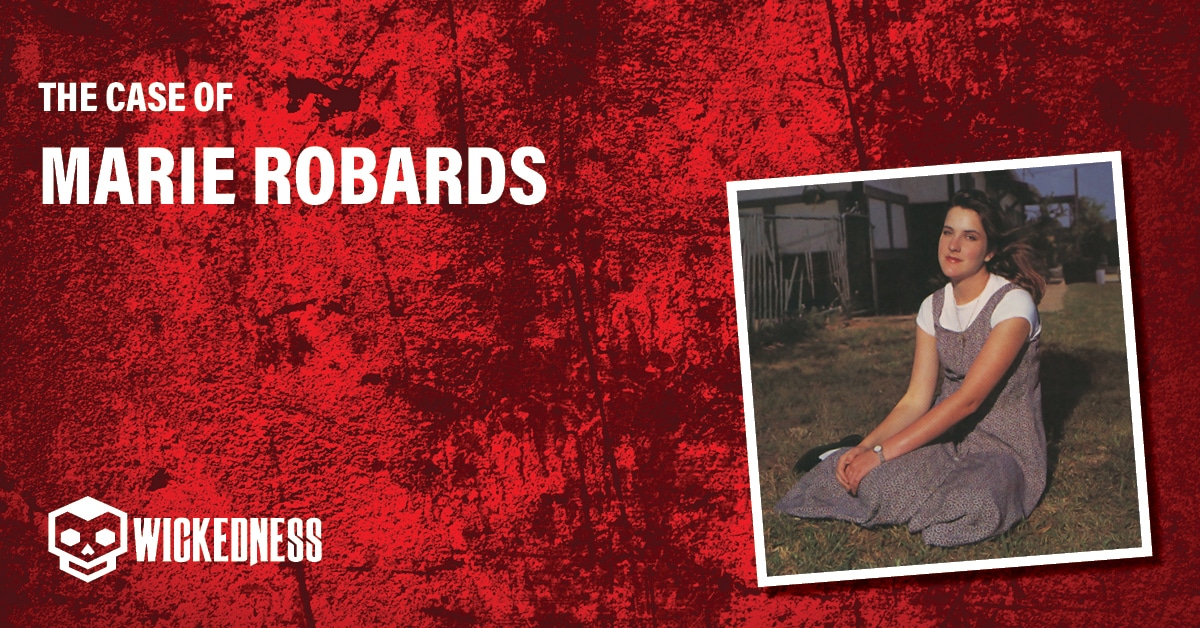 Victim Date of Birth
Info Box
Incident Location
Fort Worth, Texas
Date of Conviction
Info Box
Body Discovered Date
Info Box
How tragic it is to find out that a 16-year-old girl was accused of being guilty for the murder of her father in cold blood. That too because of the most illogical reason on earth! Read further to know about the 'poisoning-murder' case of Steve Robards by his daughter Marie Robards.
Who Was Dorothy Marie Robards? 
Marie Robards was an American teen from Fort Worth who was accused of poisoning her father at the age of 16 years in 1993. In a 1995 trial, Robards was found guilty of murder and sentenced to 27 years in prison. In 2003, she was granted release on parole. 
Marie was a promising medical high school student and wanted to become a pathologist. After the death of her father, Marie used the $60,000 that she received from her father's life insurance for her medical studies at the University Of Texas and majored in pre-med. 
She never got into any trouble during her studies in high school. She was an excellent student who always completed her work on time and scored well in her exams. She even won a part in her high school production of Shakespeare's Hamlet.
She was living her dream life in 1994, working towards achieving her desired goals until her life took a tragic turn. 
Secret confession
Marie was caught when out of guilt and self-realisation, she confessed to her best friend Stacey in high school about how her father did not die of a heart attack as everyone believes but that she had poisoned him. She told her that she took the chemical named "barium acetate" from her school chemistry lab to poison her father. 
She went home and added the poison to her father's Mexican food. After a few minutes, her father Steven Robards suffered from a heart attack and died. Her father's girlfriend and the neighbor Sandra Hudgins were shocked to see how a 38 yr old man can die because of a heart attack. 
Murder Investigation 
After getting to know about her best friend's dark secret, Stacey, who was completing her studies in Sam Houston State University, started to score low marks and suffered a complete mental breakdown. In short, her life got worse. It was hard for her to share it with someone. After 8 months of struggle, Stacey decided to confess Marie's secret to her mother, school teachers and police. 
The police started with the murder investigation and found out that 2 years ago, when doctors did an autopsy on Steven Robards, he was declared dead because of cardiac arrest. 
One of the lead medical doctors shared that when Steven had died, the doctors could not carry out a full-scale autopsy due to the lack of some machines which were malfunctioning at that time. They never thought that Steven could be poisoned because that's rare, keeping in mind his life history and personality.
Marie's Trial
When taken into custody, Marie tried to defend herself from being guilty of her father's murder. She told the officers that she was not planning to kill her father. She said that she only wanted him to fall sick and was aware of how dangerous that poison could be for a person's health. 
Police officers did not buy Marie's defence statements and proved her guilty. The police questioned her if Steven Robard (Marie's Father) had ever mistreated her or been aggressive towards her, which she denied. 
When they asked her the real reason behind poisoning her father to death, her reply was almost as painful as the deed itself. "All I wanted to do was to be with my mother," she explained. Marie was too desperate to be with her mother that she thought that erasing her father from her life would be the best option. 
According to sources, Marie's mother Beth Burroughs was planning to shift to Florida with her new boyfriend and Marie. However, she decided to keep it a secret from Marie. If Marie had known about the shifting plans, who knows her father might have been alive right now.
The murder was hard to believe when it came out in public as Marie was a promising student in school and no one thought that she'd do something like this in her life. 
Marie's Relationship With Her Mother
Marie shared a very close relationship with her mom. She used to think of Beth as her sister and best friend. She was also on good terms with her mother's boyfriend and her step father Frank Burroughs and she even used to call him "dad". 
However, their relationship got ugly when Marie caught her step father Frank cheating on her mom. She advised Beth Burroughs to leave Frank, but Beth told her how she herself was the reason why he cheated on her. 
Marie was confused as to why Beth would choose to stay with a cheating husband. As a result, she became depressed and refused to live under the same roof as him. Beth then decided to send Marie to her grandparent's place, but she came back after a week. 
Marie asked her mother to let her move back in. But Beth did not allow her to come back and sent her far away to her father Steve's place in Fort Worth, Texas. 
Steve was a caring father and loved his daughter wholeheartedly. He was going to buy a larger apartment for Marie and he even registered her to a new school that was way bigger than her old one. However, Marie just wanted to be with her mother and she even threatened her that she'd take her own life if her mother didn't take her back. 
Once Marie got so frustrated, she thought that if she'd kill her father, then her mother might take her back. This is why Marie Robard ended up killing her father Steve Robards with poison. 
FAQs
That was all in the shady story of Marie Robards. Quite unfortunate indeed! Here are some more tidbits from the case: 
Which Machine Was Used to Detect the Poison that Marie Gave to her Father?
To detect the rare chemical named "barium acetate" in Steve's body, a machine named mass spectrometer & gas chromatograph that is worth $150,000 was deployed. 
Where is Marie Robards Now? 
After serving a few years in jail, Marie is now married and is living in some part of the world with a new private identity. 
Where Can I See the Whole Murder Story?
This murder case is included in the episode "Death Play" of the American TV show Forensic Files and "5 Chilling True Crime stories". Marie Robards was also played by actress Madeleine Levins, who earlier played Nicole Yesconis in "In the Family" in the Deadly Women episode "Parents Peril."