The case of
Margaret Ellen Fox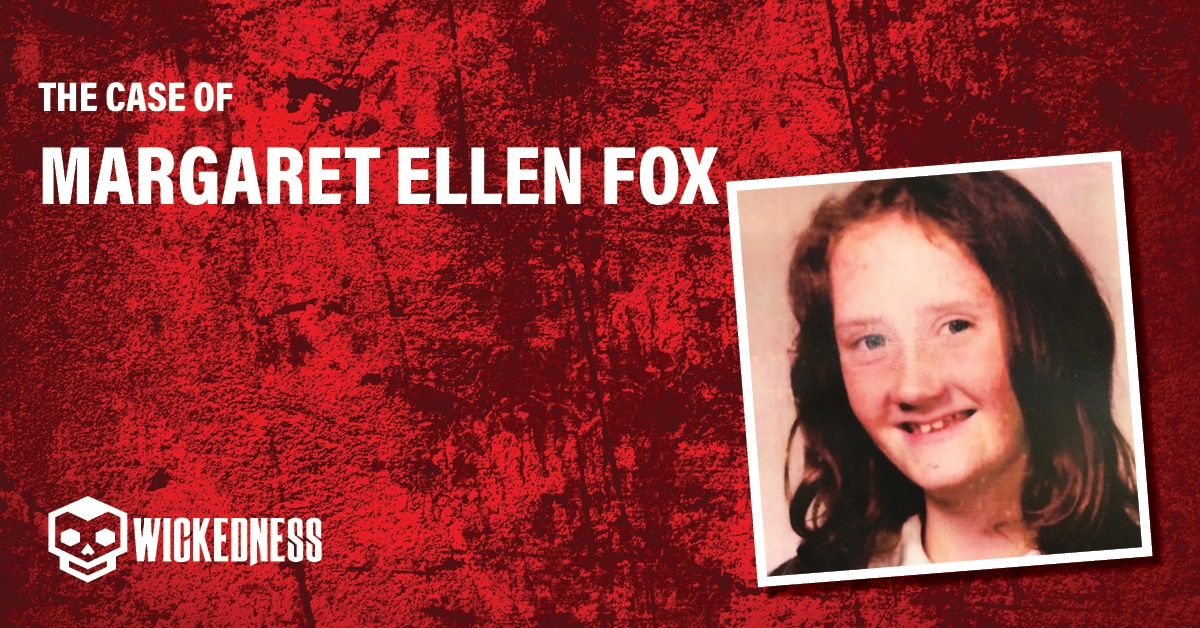 Victim Date of Birth
1960-02-04
Incident Location
Burlington, New Jersey, USA
A 14-year-old babysitter's 1974 disappearance shook up the world when she boarded a bus one morning only to never return. Decades of tireless searching led to nothing and her fate remains a mystery.
Who was Margaret Ellen Fox?
The 14-year-old Margaret Fox was a schoolgirl from New Jersey, born on February 4, 1960, to her parents David and Mary Fox. She came from a normal American family and showed great potential in her schooling and a strong initiative to pursue whatever job she was able to with while being a student. All indications suggest she was living a happy youthful life, on the road to a fulfilling adult life.
Onto a bus and never seen again
On June 24, 1974, Margaret had an interview for a babysitting job with a man who called himself "John Marshall". She walked from her family's home to a bus station in Burlington, New Jersey, where she boarded a bus that was headed toward her interview location in Mount Holly, New Jersey. Her time of disappearance was about 8:40 am.
She has not been seen since boarding the bus. She was last seen wearing a blue floral blouse with a white and black checkered jacket over it, flared jeans with a yellow patch, a gold charm bracelet featuring a blue stone, and brown sandals with straps. Additionally, she was carrying a glasses case with a huckleberry hound design on it to hold her hexagonal lenses. This is the last description anybody has of this unfortunate young, 14-year-old girl.
Many questions unanswered
Few specifics are known regarding the fate of Margaret Fox, she simply disappeared and was never seen again. The clearest picture police were able to get about the suspect came during a ransom call that her family received.
On the call, the same man who invited her to interview under the alias "John Marshall" asked Margaret's parents for money. His ransom demand was $10 thousand to return their daughter safely, admitting it was "a lot of bread", but telling David and Mary Fox that their daughter would be the "buttered topping" if they did not pay up. That was the last anyone heard from Margaret Ellen Fox or the man that abducted her.
An obscure figure with an unhelpful alias
The only suspect considered in this case was the man with whom she was about to have a job interview, "John Marshall". The problem with this is that John Marshall may never have existed, it was just a name given by the kidnapper to make him less identifiable.
The only known contact he made with anybody involved in the situation was two phone calls: one with Margaret to arrange the meeting, and one with her parents to ask for ransom.
Very little is known about this "John Marshall" character, but the way he has presented himself so far is bone-chilling. The type of person who could harm an innocent young girl like this is unimaginable, and people have spent years trying to understand who the person capable of it is.
Grasping at straws
The Burlington City Police Department's investigation into the disappearance of Margaret Ellen Fox left much to be desired. They never discovered useful evidence or took any clear steps toward resolving the case. The closest they came to catching the man was his ransom call, and that was still on his terms. Overall, there was not much for police to base any investigation on.
The chilling ransom call initially seemed like it could provide a clue by tracking the call, but it only led police to a public phone booth, which did not help them any further. The Federal Bureau of Investigation released a tape of the call at Burlington City Hall.
They searched all of Burlington County, New Jersey, with the hope of finding Margaret. It was to no avail; Any lead that police could scrounge together was quickly revealed to be a dead-end, and there was little they could do to change that. None of the rewards offers that local police and the Federal Bureau of Investigation publicized worked to resolve the case.
Where the case stands today
Since there were never any arrests made from the disappearance of this young girl, there was no trial or sentencing to provide justice. Though the initial search for her has subsided, there are still people looking for her today. Her parents passed away, but her siblings still search for her with the same urgency and hope to see her again one day. Even if she was savagely murdered, her family would still like to have a proper burial.
Documents showing her face and basic information can be found circulating the internet. Some of those documents even have computer-generated images that show what she would have looked like at various ages in order to help identify her. It has been almost 50 years since she first went missing.
On the 45th anniversary of her disappearance, police announced an increased reward of $25,000 for finding her.
Frequently asked questions
Was Margaret Ellen Fox ever found?
Margaret Ellen Fox was never found dead or alive. She boarded a bus to go to a job interview and never returned home after. It is assumed that she was abducted and potentially murdered, as her family received a heartbreaking ransom call shortly after the girl went missing.
Are people still looking for Margaret Ellen Fox?
The search for Margaret Ellen Fox never truly ended. Though the initial push to find her has subsided due to a general lack of hope that she is still alive, the search lives on. Following the death of her parents, David and Mary Fox, Margaret's siblings took over trying to find her.
People trying to find her are still putting out updated computer-generated images of what she would look like, and the FBI is still offering a reward for information that leads to finding her.
Was Margaret Ellen Fox murdered?
It is still unknown what happened to Margaret Ellen Fox. She could have been murdered, although a body has never been found and there has not been any other evidence to confirm her death.