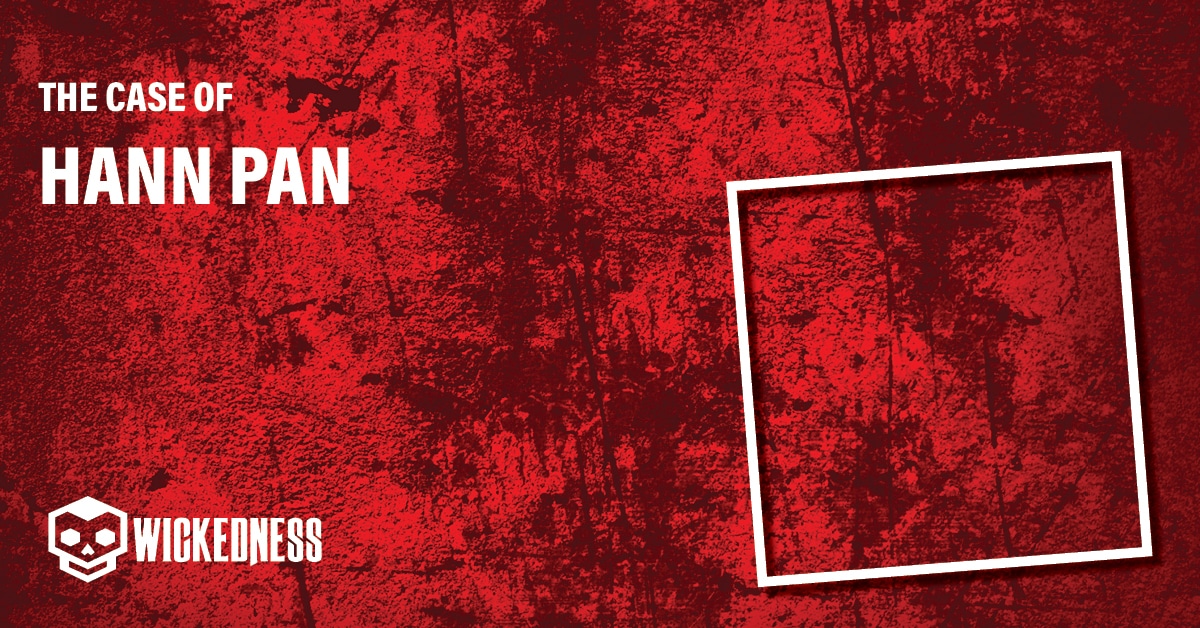 Date of Conviction
2014-12-13
Body Discovered Date
2010-11-08
Who Were Hann Pan and Bich Ha Pan?
Hann Pan and Bich Pan were a married couple and parents to two children, Felix and Jennifer. Bich and Hann Pan arrived in Toronto as refugees from Vietnam and worked at an auto parts manufacturer at Magna International as laborers in order to pay for their children's way in the world.
Eventually, Bich and Hann Pan had put away about $200,000 in savings, purchased a sizable home, and bought two vehicles, a Lexus and a Mercedes Benz C Class. The Vietnamese immigrants had a strict household. They had done well for themselves and expected their children to do the same. But they wouldn't get what they wanted, and one of them would end up dead at the hands of their precious daughter.
Who Is Jennifer Pan?
Jennifer Pan was two different people.
Their golden child Jennifer Pan was a straight-A student at Mary Ward Catholic Secondary School and earned a scholarship to Ryerson University. She was completely focused and driven toward success. She received piano lessons and learned figure skating and even martial arts. She was studying pharmaceuticals and would get a high-earning, respectable job.
That was the Jennifer that her parents knew.
The real Jennifer had spent years forging anything from report cards, school transcripts, academic achievements, and anything else she could in order to convince her family that she was the daughter they wanted her to be. She never graduated high school or made it to college. And additionally, she had a seven-year-long secret relationship with Daniel Wong. He was her high school sweetheart, and her parents knew nothing about him. Jennifer wasn't allowed to date boys or to even attend high school dances or proms.
But She Hadn't Always Lived A Lie
Jennifer had not always lied to her strict parents. In fact, at one point, she had indeed been the straight-A student that they knew. This all changed when she tore a ligament in her knee, which prevented her from becoming a professional skater. Things went downhill fast, and she even began self-harming in the eighth grade.
In the eleventh grade, she had begun seeing Daniel Wong, who was a bad influence on the young Jennifer. Her grades started slipping, but she was accepted into Ryerson University for some time until she failed calculus in her final year of high school, at which point they withdrew their offer.
In the fall of 2004, Jennifer would begin weaving her tale of lies. She insisted she had been accepted into Ryerson, a prestigious university, and would transfer to the University of Toronto in two short years. She forged report cards to support those facts and lied about having a scholarship.
For the next two years, Jennifer would go to cafes, see her boyfriend, and do other activities during the times when she should be at school. She "transferred" on time to the University of Toronto in 2006 and continued doing more of the same until her graduation in 2008.
Graduation was a bit tricky, but Jennifer had a lie all planned out. According to Jennifer, the school had only allowed one ticket to be given to each student, and she had given it to a friend so that one of her parents wouldn't feel left out.
She Would Soon Be Exposed…
Her lies came to an end after she supposedly started volunteering at a children's hospital, but her lack of uniform or ID raised her parent's suspicions. They decided to tail her to work, and she was finally exposed for all her lies. She had confiscated all her devices, including her phone, and they told her she could no longer see Daniel.
Two Years Later, Jennifer Formed A New Plan…
Over these two years, Jennifer had started to regain both her parent's trust and her privileges. But at the end of the two years, she reconnected with Daniel with a new plan and a request for his help.
Daniel gave her a spare phone and got her into contact with a man by the name of Lenford Crawford. They formed a plan that Lenford Roy Crawford would kill her parents in a staged robbery, and in return, he would receive $10,000 out of her inheritance when it came in.
Lenford began scouting out the area on Halloween night in 2010, and on November 8, he would text Jennifer that the plan could be executed that night.
Jennifer Would Play An Important Role in This Hit
At around 10:00 PM, Jennifer's father was in bed, and her mother was reading downstairs. Jennifer would say goodnight to her mother one last time and unlock the door. She would then proceed to turn on the lights to the upstairs study, which signaled to Lenford and the small group he had assembled that she was ready.
Lenford, along with his two accomplices, David Mylvaganam and Eric Carty, soon entered the home. While the others were dragging Jennifer's parents to the basement with blankets over their heads, Carty tied Jennifer Pan's hands behind her back and to the upstairs banister with a shoelace in order to make it look like she was a victim as well.
Jennifer Pan's Plan Would Soon Go Awry Again…
The hitmen would shoot Bich in the face, killing her. They would also shoot Hann Pan in the face and shoulder, but he survived. The killers assumed that he was dead as well and fled the scene, leaving Hann alive.
Thinking that the plan had gone off without a hitch, Jennifer called the police and reported a home invasion. When the police arrived, they found Bich dead from her gunshot wounds, Hann Pan miraculously alive, and Jennifer playing the part of the shaken victim.
The police questioned her and, with nothing to base any suspicions on, had to "believe" her story. But they found it odd that she was able to call them while her hands were supposedly bound. Two days later, they asked her to show them how she had done so, and she couldn't replicate the process she had supposedly performed.
Two more days after that, on November 12, Hann Pan woke up from his coma and exposed his daughter once and for all when he told police that he had seen her whispering to one of the "intruders" like a friend.
The police interrogated Jennifer again on November 22, telling her that they knew everything. During the police interrogation, she cracked under the questioning and confessed. She was arrested that night, and the rest of her accomplices were arrested in the spring of 2011.
The Trial Would Result in Justice Served
With a confession from Jennifer and her father's testimony, the trial would find Jennifer, Daniel, Lenford, and David guilty of first-degree murder and attempted murder on December 13, 2014. Eric was charged with conspiracy to commit murder in 2015.
Jennifer, Daniel, Lenford, and David received a life sentence with no parole, and Eric got an 18-year sentence for his slightly lesser charge.
At the end of his statement, Jennifer's angry father, Hann Pan, said, "I hope my daughter thinks about what has happened to her family and can become a good honest person someday."
Frequently Asked Questions
Q: Did Jennifer Pan live at home throughout all her lies?
A: No, at one point, she was living with Daniel Wong and told her parents she was living with a friend that was close to campus.
Q: Did Jennifer Pan's brother know about her lies?
A: No, Felix Pan said that he was unaware of her sister's lies up until she was exposed to them.
Q: How old is Jennifer Pan?
A: She was born on June 17, 1986.