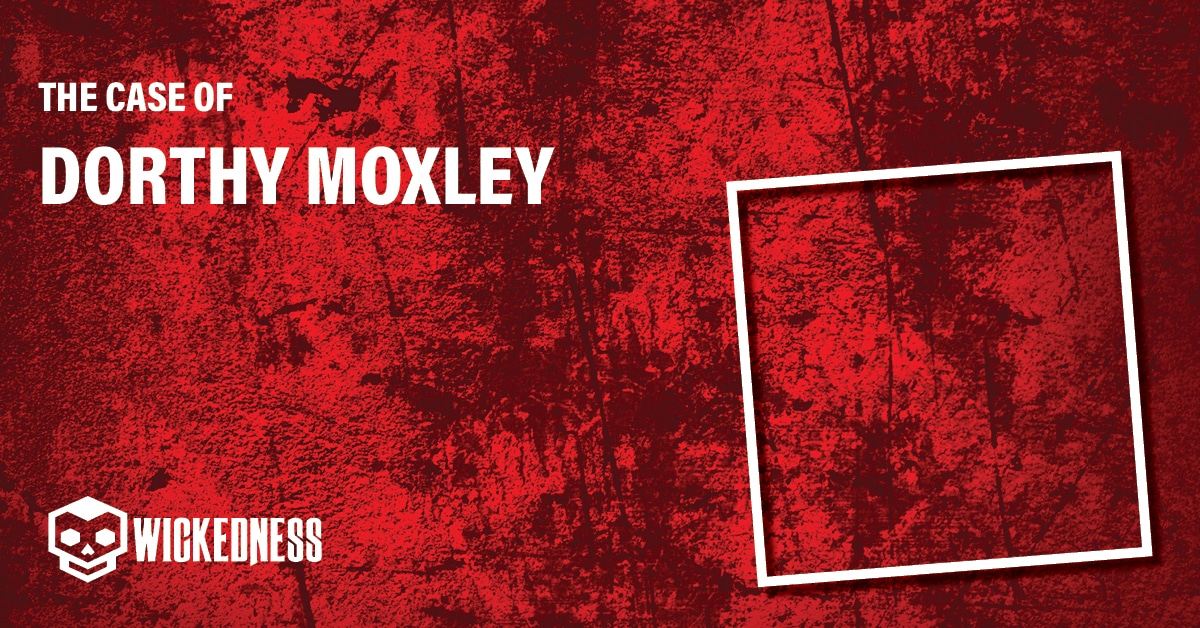 Victim Date of Birth
1960-08-16
Incident Location
Greenwich, Connecticut
Date of Conviction
2018-05-04
Body Discovered Date
1975-10-31
A Mother's Worst Nightmare 
On October 30, 1975, 15-year-old Martha Moxley, a high school sophomore, spent the evening out with a few friends the night before Halloween to celebrate Mischief Night. Even though her family had only lived in Greenwich for a year, Martha had made many friends and was well-liked. Her mother, Dorthy Moxley, was at home alone that night. Martha's father was away for a business trip and her son, John, was also out with friends. Dorthy spent most of her evening upstairs painting. She heard a commotion around 9:45 pm and decided to stop painting for the night. She showered and went downstairs near 11:00 pm to watch the news. John came home, and they watched a movie together. At some point, Dorthy Moxley fell asleep on the couch. 
Around 2:00 am, Dorthy Moxley, woke up and realized that Martha hadn't come home. She woke up her son John and asked him to help look for her. When neither of them could find her, Dorthy grew anxious since it was unlike her daughter. She knew Martha had been with her friend, 15-year-old Sheila McGuire, and their neighbors, 17-year-old Tommy Skakel and his younger brother, 15-year-old Michael Skakel, so she called their houses. Sheila didn't know where Dorthy was. When she reached the Skakel residence, 18-year-old Julie Skakel answered the phone. She told Dorthy to call her cousin, Jimmy Terrien, as a few of the teenagers had headed over to his place. When Dorthy called the Terrain's home, the mother picked up. She said that Jimmy wasn't home and no other kids were there. Dorthy alerted the police, and the search for her little girl began. 
A few hours later, Dorthy went to the Skakel's house. Their mother had passed away, and the seven children lived with their father, Rushton Skakel, who often left them unsupervised. When she knocked on the door, Michael answered. He appeared to be hung over. When Dorthy Moxley asked where Martha was, Michael told her she wasn't there. She asked if she could search the Winnebago that sat on their property. One of the residence's employees said they would look for Martha, but they reported there was no sign of her.  
Later that day, the pursuit for Martha ended in tragedy when her classmate and friend, Sheila McGuire, found Martha's bludgeoned body under a tree in the Moxley's backyard. She had been beaten to death and stabbed in the neck with a golf club. Her face was bruised, and her hair was matted with blood. She was lying face down, and her pants and underwear had been pulled down around her knees. However, there was no evidence of sexual assault. 
This was the beginning of a long and frustrating battle for answers to Martha Moxley's murder. The local police would later be scrutinized for how they collected and handled the evidence and failed to discover the time of death accurately. Blood was found on leaves near Martha's body, but no samples were taken. The first police officers on the scene said the golf club had been sticking out of Martha's neck, but the murder weapon mysteriously disappeared. No one knew what happened to it, and it was never found again. They also failed to get a warrant to search the Skakel house. It was believed the golf club used to kill Martha had belonged to Anne Skakel, Tommy and Michael's mother. She had passed the set on to her daughter, Julie. The club used was a 6-iron one which was missing from Julie's clubs. Pieces of the broken golf club were discovered at the murder scene. When examined, they found that it belonged to a rare Toney Penna set, the same as Julie's. 
Dorthy Moxley Hoping for Answers 
Dorthy and her family did everything they could to find who was responsible. Martha Moxley's death remained unsolved for many years until, in the early 90s, when Tommy and Michael Skakel's father, Rushton Skakel, hired a private investigation company to reexamine Martha's case to clear his family's name. The Skakels were a very rich family related to the Kennedys. Rushton Skakel's sister, Ethel Kennedy, was married to Robert F. Kennedy Jr. 
Sutton Associates was made up of ex-FBI agents. They put the events before, during, and after Martha's murder into chronological order, which was later referred to as the Sutton Report. Their investigation and findings indicated that the offender was a teenage male with low self-esteem and an explosive temperament who would be enraged by rejection; they believed this described the Skakel brothers. 
Both Tommy and Michael changed their stories from their original statements during the re-investigation by Sutton Associates. Initially, Tommy said that he was with Martha until 9:30 pm before he went home, did his homework, and watched a movie with his live-in private tutor, Kenneth Littleton. However, Tommy told one Sutton investigator that he and Martha had fooled around that night before she went home around 10:00 pm. Michael initially said that he had barely seen Martha that day and then went to a party at his cousin's house. He came home at 11:30 pm and went to bed. Michael later told Sutton Associates that after he left his cousin's around 10:00 pm, he climbed a tree outside Martha's bedroom window and masturbated on his way home. When he climbed down he heard voices and thought someone had seen him, so he ran away. His altered accounts of that night put him at the crime scene around the time of the murder. 
Another suspect was Ken Littleton, the in-house tutor for the Skakels. However, Littleton did not match the characteristics of the murderer described in the Sutton Report. 
By the late 70s, no arrest had been made for the murder of Martha Moxley. Since Tommy Skakel was the last person to see Martha alive and was a prime suspect, he went through various interviews and psychological analyses. The Sutton Report noted that while Tommy was not on the verge of violent episodes, the diagnosis gave insight into the emotional and psychological disabilities that contributed to his destructive behavior. Tommy and Ken Littleton also both passed a lie detector test. This left one other option – Michael Skakel. 
Shortly after Martha's murder, Michael Skakel was arrested for drunk driving and was sent to a private institution focused on troubled youths. During a group therapy session, Michael reportedly admitted to killing Martha. Michael said it happened after he drank heavily and was blacked out. Even with the discrepancies in his alibi and the several witness accounts that heard Michael admit to the murder, he would not be charged until years later. 
Michael Skakel's murder trial began 27 years after Martha was killed; he was now 41 years old. The prosecution's theory was a rivalry between the two brothers. Michael was envious of Martha's relationship with his brother, Tommy. When he saw them together that night, he snapped and killed her in a jealous rage. 
The Moxley family had moved to the same neighborhood just a year before Martha was murdered. That summer, she had become friends with the two Skakel boys. Both Tommy and Michael had a crush on her. Martha kept a diary that was presented as evidence during the trial. In some of her entries, she talked about her relationship with the Skakel brothers. Martha wrote multiple entries about Tommy's advances toward her. Martha's friends told police Tommy wanted to date her, but she wasn't interested. In the months before her murder, Martha wrote about Michael jumping to conclusions about the nature of her relationship with Tommy and that she felt like she should stop going over to their house. 
Forty witnesses testified that Michael had allegedly made incriminating statements about Martha's murder. The jury deliberated for four days and then delivered their guilty verdict. Michael Skakel was charged with the murder of Martha Moxley and was sentenced to 20 years to life in prison, and a cycle of appeals, turnovers, and repeals would begin. 
Martha's father, David Moxley, had already passed away from a heart attack at 57 years of age, but Dorthy Moxley sat in the front row every day of the trial for both of them to have closure. She sat through autopsy photos and listened to the horrific things her daughter suffered in the last moments of her life and the savage injuries she sustained during her violent death. 
Murder Conviction Overturned 10 Years Later

Martha's mother, Dorthy, is now in her late 80s, and she lives with her son John in Annapolis, Maryland. Both she and her son do their best to maintain a sense of normalcy. 
Dorthy and John were disappointed when Michael Skakel's conviction was overturned. Dorthy still has no doubts that Michael was the one who killed her daughter. After Michael was sent off to prison, he insisted he didn't have fair representation during the trial. Michael claimed he had an alibi and that his defense attorney, Michael Sherman, failed to call a critical witness who would have confirmed that he was, in fact, miles away at his cousin Jimmy Terrien's house at the time of the murder. After spending a decade in prison, a judge agreed that Michael's defense team had been inadequate, and it was presented to the Superior Court. The Connecticut Superior Court overturned his murder conviction by a majority decision and he was granted a new trial. The Connecticut prosecutors agreed not to retry him because the state was unable to prove without a reasonable doubt that he was guilty. 
Dorothy Now
Although there is little hope that Martha Moxley's killer will be brought to justice, Dorthy Moxley feels that she and her family did their best, and the fact that Michael Skakel was arrested, convicted, and served jail time was enough. 
Dorthy has tried to preserve her daughter's story throughout the years. She said that no one wanted to know who Martha was, just about the murder. Martha became an object of interest as a victim rather than an individual. Instead, Dorthy fondly remembers her daughter as an extraordinary girl who was easy-going and fun to be around. She misses the little moments the most, like Martha coming home from school and them sitting in the kitchen together while her daughter told her everything that was going on. 
Frequently Asked Questions
What did Martha Moxley's dad do for a living?
David Moxley was a partner in the large international accounting firm, Touche Ross.
What happened to Martha Moxley's father?
David Moxley died of a heart attack when he was 57 years old.