The case of
Alicia Navarro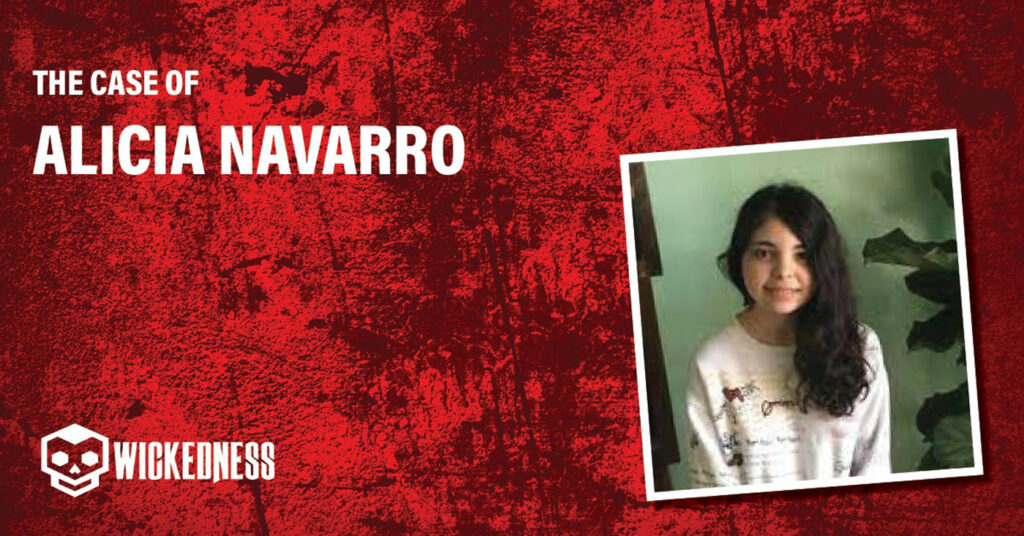 Victim Date of Birth
Info Box
Incident Location
Glendale, Arizona
Date of Conviction
Info Box
Body Discovered Date
Info Box
The past July 26, a girl claiming to be Alicia Navarro, stopped by a Montana police department to ask the police to remove her from the Missing Juvenile list. Fortunately for Jessica Nunez, her mother, and everybody following the case, the girl was indeed Alicia Navarro but even when she said she regretted causing pain and desperation to her family, she was never kidnapped or kept away against her will. In fact, she had escaped her family home on her own.
Alicia Navarro, now 18 years old, first contacted the Montana police department on Facetime. She called them to say she was ok, and that she had been living happily for the past four years. She actually just contacted the law enforcement department because she wanted to continue her independent life and be able to get a proper ID. In order to do that, she needed them to get her name out of the missing Juvenile list. Alicia Navarro told the police she was and had been ok all along and she was willing to give more details of her whereabouts in the police station.
Let's refresh our memories about the night Alicia Navarro disappeared
We already know Alicia Navarro's story and that she vanished from her home in Glendale, Arizona on September 15, 2019, four years ago. She left a note saying ¨I ran away. I will be back I swear. I'm sorry. Alicia¨ but back then Alicia was only 14 years old and on the autistic spectrum, which led her mother to believe Alicia had probably been lured out of her home by somebody she met while online gaming on Roblox.
You can read the first article we wrote about Alicia Navarro here.
Was Alicia Navarro manipulated to escape home?
Alicia Navarro is on the autism spectrum and back in 2019, she was very predictable in her behavior. She had routines she needed to follow or she would collapse. It was very clear to her mother, Jessica, what Alicia liked or tolerated and what she didn't. The reason it is believed that Alicia met somebody online that lured her out of her home the night she disappeared is because all this predictability Alicia had in her life and behavior, changed not long before the night of September 15, 2019.
We know Alicia had started using online sites like Roblox, for gaming and Discord to chat with other people and that her mother, far from being worried, was feeling a bit relieved that her daughter was finally socializing a bit. Due to her condition, Alicia struggled with a lot of social anxiety, which usually left her without the possibility of making friends. Pamela did give her daughter the talk about the dangers of meeting people online, and that she should always be cautious.
But apparently, this wasn't enough. Alicia kept chatting with strangers. One of these strangers was Clark Samples, a 20-year-old who talked to Alicia a couple of days before she disappeared. Clark told the police that Alicia Navarro had mentioned she was going to run away to California with her new boyfriend, and she even asked him if he wanted to join them but Clark didn't think it was something to be alarmed since she had lied to him about having boyfriends in the past.
In the list of things Alicia changed not long before she vanished, She started changing her preferences for clothing, she kept asking her mother to get her backless shirts, which was extremely unusual for her, she had always preferred to wear hoodies or loose clothing in general. Alicia, after being terribly sensitive to strong smells her whole life, asked her mother to buy her a body spray because she wanted to ¨smell good¨. She also changed her taste in music, going from pop to progressive rock, having a special interest in the band Pink Floyd.
Even her reading habits changed, she wasn't interested in books anymore as she always had been but she wanted comic books. She actually asked her mother to get her a very expensive comic edition that she never opened but she took with her when she left.
Alicia Navarro is back and safe
But now that Alicia has reappeared, the main reason to believe she was seduced by an older man, a possible predator, is because after seeing the news about Alicia's reappearance, a woman named Meghan Alexander and her partner, Gareth Smith, who have been Alicia's neighbors for the past year and a half, recorded a video saying how they know that she's been living together with an obviously older than her individual identified as Edmond Davis, who is 36 years old.
In their video, they talk about how the police had entered Alicia's apartment with a search warrant, fully armed, and had taken Eddie with them to be interrogated. Nothing came out of it since Eddie returned to the apartment building not long after.
In the search for answers,  Montana police interviewed people in Alicia's neighborhood in Hovre, Montana. When asked about her, people mentioned how they knew she lived with this man named Eddie and that he used to work the night shift at Walmart but they believed he had been fired after being accused of robbery. Some mentioned a little bit about what they saw from the relationship Alicia and Eddie had, and how Alicia usually referred to him as her uncle. That even one time they had seen Alicia in the street looking a bit disoriented and lost, she seemed afraid and kept asking for her so-called uncle.
On the other hand, Eddie would refer to Alicia as his girlfriend. On several occasions, Eddie's friends would ask him out for drinks to bars but he would say that he couldn't go because his girlfriend wasn't old enough to drink.
Edmond Davis
Even though Eddie hasn't been named as a suspect in anything and this is an ongoing investigation, there are some things that lead us to believe he was the one who manipulated Alicia into leaving her home four years ago. First, if we look into his Facebook profile, we see that Eddie used to post on that social media platform very often but he stopped doing it around the same time Alicia disappeared. This could be a random coincidence of course but maybe not.
When looking at what Edmond Davis used to post on his social media platform, he used to constantly upload a lot of screenshots from his gaming adventures playing the very same games Alicia used to play back then. They both seemed to be very avid gamers.
Eddie also had a taste for comics and a particular love for Iron Man, this gets our attention because that expensive comic Alicia had asked her mother to buy for her before she escaped was precisely the $200 ¨Demon in a bottle¨ Iron Man comic book. Another coincidence?
Back in 2019, when the police received several tips about Alicia's whereabouts, most of them were about the sighting of Alicia being grabbed by a dark man with tattoos on his arms. Some pictures of Eddie back then show him with very tanned skin and he has tattoos on his arms. Yes, even another coincidence.
Let's remember Alicia vanished when she was 14 years old, actually, she left a few days before her 15th birthday, but she was still a teenager with autism. Eddie was 32 years old already. If he was the one who groomed her and manipulated her into escaping her home to become his partner… justice should tell.
Glendale police spokesman has said in a news conference that further from being the end, this is just the beginning of an investigation, and that we will hear more about this case as they investigate what truly took Alicia Navarro to Montana more than 1300 miles away from her home in Arizona.
Pamela Nuñez
Alicia Navarro's mother, Pamela, recorded a very emotional video thanking everybody who supported her in the search for her daughter. She asked people who have a missing loved one to have faith, that miracles exist and that her daughter reappearing safe was proof of that. She has also asked the media to please respect her space and privacy, and her daughter's.