The true crime podcasts are on the rise, but it's serial killer podcasts that draw most people's attention. In this article, we have compiled a list of the Best Podcasts About Serial Killers that you can listen to.
These podcasts cover some lesser-known serial killers to some of the most notorious serial killers, such as John Wayne Gacy, Dating Show Killer, and Golden State Killer.
1. Serial Killers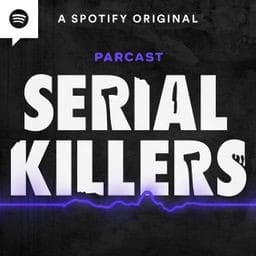 You can listen to this podcast every Monday and Tuesday. The Serial Killers podcast takes a unique, psychological, and entertaining approach to offer its listeners a rare glimpse into the madness, methods, and minds of some of the most notorious serial killers in history.
The hosts of this podcast delve deep into the stories and lives of serial killers to allow you to understand their psychological profiles with the help of in-depth research.
Hosts: Vanessa Richardson and Greg Polcyn
Total Episodes: 675
2. The Serial Killer Podcast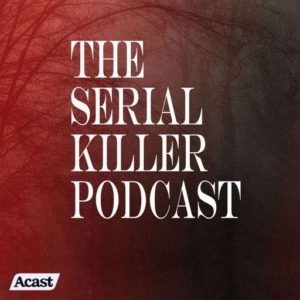 TSK or the Serial Killer is a podcast dedicated to exploring and presenting the serial killer phenomenon in a detailed manner. It allows you to understand how and why an average human being becomes a serial killer.
The hosts of these podcasts put a significant effort to explain the serial killers' background, especially their childhood and adolescence, to help you understand the criminal behaviour and the process of serial killers' development. It provides its listeners with a genuine understanding by describing the killing events in detail.
Hosts: Thomas Wiborg-Thune
Total Episodes: 168
Link to The Serial Killer Podcast
3. LISK (Long Island Serial Killer)
The Long Island Serial Killer, which is also known as LISK, investigation began back in 2010 when a sex worker, Shannan Gilbert, disappeared. Later on, nine more murders (all sex workers) took place, and the officers from the Suffolk County Police found human remains of those bodies.
Interestingly, all the bodies of the victims were disposed of similarly. This podcast offers previously unheard interviews with government officials, police officers, friends, and family members affected by these murders. This podcast is inspired by "Lost Girls: An Unsolved American Mystery".
Hosts and Guests: Chris Mass, Jonathan Beal, Blake Maples, Shannon McGarvey, and Frank MacKay
Total Episodes: 39
Link to LISK (Long Island Serial Killer)
4. Sword and Scale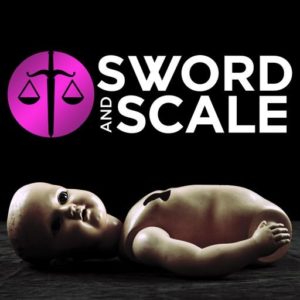 The Sword and Scale is yet another true-crime podcast that offers an immersive and intriguing audio experience. It covers the dark side of the human mind and provides the stories of serial killers who were/are involved in cannibalism, dismemberment, rape, and murder.
Hosts and Guests: Mike Boudet and Ricardo Martinez II
Total Episodes: 241
5. True Crime Garage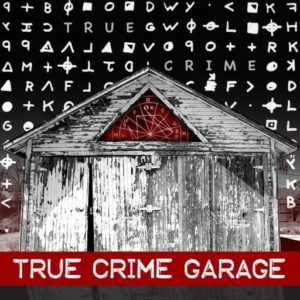 Nic hosts this podcast, making you feel like you're sitting with him and working like an armchair detective. He talks about some of the most popular infamous serial killers and bone-chilling unsolved and solved cases.
Host: Nic Edwards
Total Episodes: 560
6. The Doodler
If you like the serial killer genre, you would already know about Ted Bundy, the Unabomber, and the Golden State Killer. But you might not have heard about another serial killer who haunted San Francisco's gay community.
This serial killer was called "the Doodler", and he killed as many victims as the world-famous Zodiac Killer. Unfortunately, his case went cold, and the Doodler killer walked free. But now, a renewed hunt, after 50 years, for this forgotten serial killer seeks to find the Doodler, and you can learn everything you need about him in this podcast.
Host: Kevin Fagan
Total Episodes: 13
7. Serial Killer Countdown
Serial Killer Countdown is a new serial killer podcast in which the host profiles a different mass murderer in each episode. The host explains each serial killer in detail by starting with the worst and then making his way slowly down the list.
Host: Jordan McCollam
Total Episodes: 18
Link to Serial Killer Countdown
8. True Crime XS
Season one of this podcast talks about some of the long-forgotten and most prolific serial killers along with their victims. Season two of the True Crime XS podcast talks about missing persons and unsolved crimes that were never linked by law enforcement authorities.
Host: John Jennings
Total Episodes: 111
9. Ask a Serial Killer
If you want to listen to a serial killer, then Ask a serial killer is the right podcast for you. That's because, in this series, you'll listen to a serial murderer Dr Jason Carson who takes his audience on a deep journey into his mind.
Host: Dr Jason Carson
Total Episodes: 9
10. The Clearing
April Balascio, when she was 40 years old, realised that her father was a monster and a murderer. This podcast is about April Balascio and explains how she managed to talk to a detective to capture his father, who has committed multiple murders.
Host: Josh Dean, April Balascio
Total Episodes: 32
11. The Dating Game Killer
This podcast is about Rodney Alcala, a prolific serial killer and in 1978, he was on his killing spree. The Dating Game Killer is a six-part podcast that explains how Rodney Alcala became a monstrous serial killer and killed eight people.
Hosts: Tracy Pattin and Stephen Lang
Total Episodes: 47
Link to the Dating Game Killer
12. Crime Countdown
The Crime Countdown podcast explains the coldest of all the complex cases, along with the creepiest cults and worst serial killers. In each episode, the hosts discuss ten unsettling and disturbing crime stories that will give you chills.
Host: Alaina Urquhart
Total Episodes: 68
13. Monsters who Murder: Serial killer Confessions
This podcast offers interviews and insights into the most notorious serial killers in the world. You'll listen to never heard recordings of the most famous serial killer cases in this podcast, and the host also shares her research of 30 years.
Hosts: Amanda Howard and Robert McKnight
Total Episodes: 135
Link to Monsters who Murder: Serial Killer Confessions
14. Atlanta Monster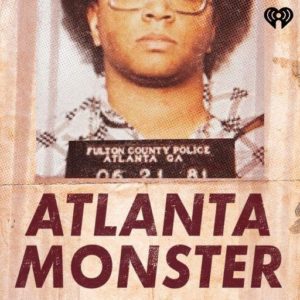 Atlanta Monster is a true-crime podcast where hosts talk about the real stories of one of the darkest events, The Atlanta Child Murders. Even after four decades of these horrific crimes, there are still some mysteries and unanswered questions.
Hosts and Guests: Payne Lindsey, Matt Frederick, Jason Hoch, Donald Albright
Total Episodes: 64
15. Most Notorious! A True Crime History Podcast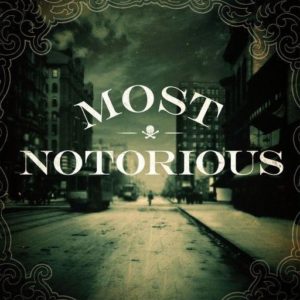 This podcast talks about Victorian-era murderers, gunslingers, gangsters, and serial killers. Each episode of the most notorious podcast presents the true-life tales of disasters, tragedies, and criminals.
This podcast is an interview show featuring historians and authors who share chilling stories with unique and exciting details, insights, and historical accuracy.
Hosts and Guests: Erik Rivenes, Glen Sample Ely, Christine Ward Agius
Total Episodes: 238
Link to Most Notorious! A True Crime History Podcast
16. The Real Silent Witnesses
In this podcast, you will join Mr Wensley Clarkson, an investigative journalist and a bestselling actual crime author. He will take you beyond the speaks to experts and headlines that have helped authorities and law enforcement agencies solve the most shocking, chilling, and gruesome crime scenes through forensic science.
This podcast also discusses the way investigators and detectives identify a mass murderer, along with the explanation of the most common tell-tale signs of guilt.
Host: Wensley Clarkson
Total Episodes: 4
Link to the Real Silent Witnesses
17. That's a Bad Sign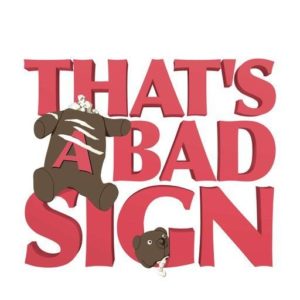 This podcast covers conspiracy theories, missing persons, cold cases, and serial killers. The two women hosts cover all types of topics related to true crime each week. Both Liz and Emily try to keep the mood light while still managing to dive into some gruesome details.
Hosts: Emily Winchurch and Liz
Total Episodes: 60
18. Crime and Compulsion
Crime and Compulsion is a true crime and serial killer podcast started by a lovely couple, Karen and Ben. You can join them bi-weekly as they discuss the details of some of the most heinous acts by true crimes and most notorious serial killers.
Hosts: Ben and Karen
Total Episodes: 57
19. Man In The Window: The Golden State Killer
In this podcast, you'll listen to a Pulitzer Prize-winning investigative reporter, Paige St. John. He uncovers never before heard details about the Golden State Killer, also known as one of the deadliest serial killers of California.
Hosts: Paige St. John and Karen Lowe
Total Episodes: 31
Link to Man in the Window: The Golden State Killer
So what is the Best Podcasts About Serial Killers?
If you like to listen to podcasts while driving or in your free time and are interested in the true crime genre, these are some of the best serial killer podcasts for you.
Each podcast offers a unique experience where you will learn more about the most notorious and prolific serial killer of America and beyond.