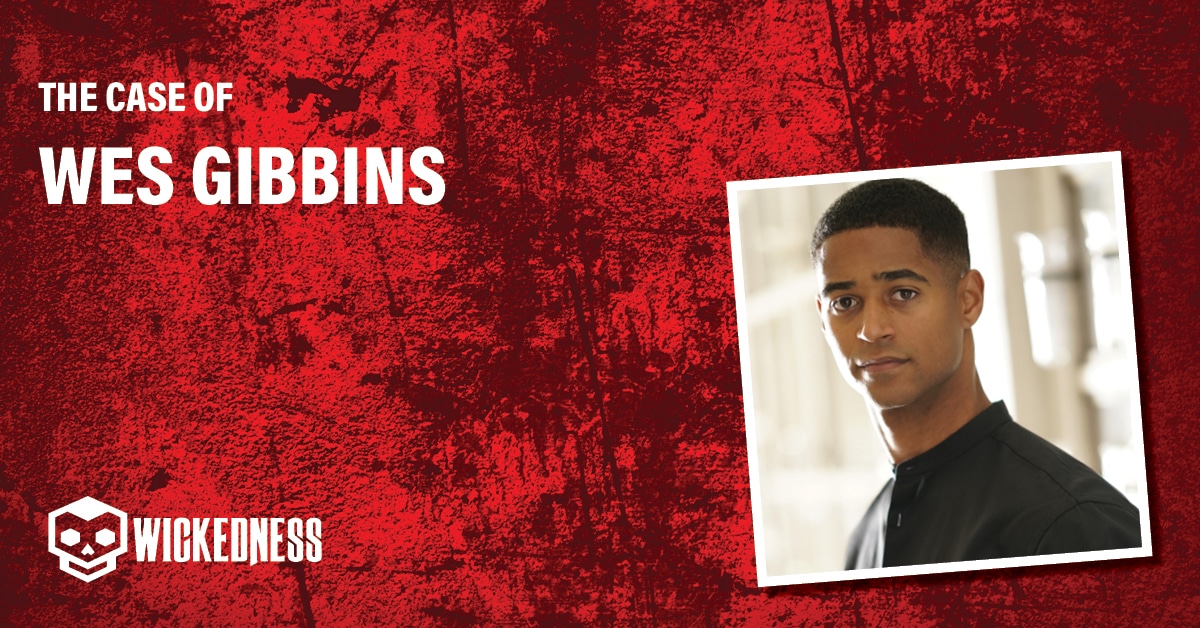 Victim Date of Birth
Info Box
Incident Location
Ohio, USA
Date of Conviction
Info Box
Body Discovered Date
Info Box
Wes Gibbins is dead: the most disturbing film character's death. Murder fans waiting for the final season
Pre TV life of Wes
Wes Gibbins is a film character from the TV serial "How to Get Away with Murder" (2014-2020). Brazilian-British actor Alfred Enoch plays this role in the movie. He is from London. Wesley Gibbons was born on October 24, 1993. According to the show, he was conceived in Haiti, but as a child, his family moved to the United States. They stopped in Ohio when child reached 1. His mother started working for the Mahoney family as a maid. After moving to a new place, Wes quickly became the main black child in the area. This resulted in his leadership spirit. His father soon left, and his mother Rose committed suicide. At that time he was 11 years old. Wes Gibbins was left alone. As a lonely black child, he was sheltered in a boarding school where he lived and studied. Also, foster parents changed his name from Christophe Edward to Wesley Gibbons. In the memory of those with whom Wesley studied, he had boy-next-door charm. When he came to Middleton Law school, he was an outsider. Shy law student was helped by Annalise Keating, with her help he learned a lot, especially about the dark sides of the legal system and criminal investigation. Nevertheless, not only laws and legal norms he analyzed but also her secrets. It made him less and less innocent.
What is in the beginning?
In the first season, Wes Gibbins helps Annalise Keating in Rebecca's case. Rebecca is unexpectedly released from custody, and a romantic relationship develops between Rebecca and Westley. Some series after, Westley with his colleagues was involved in Sam Keating's murder. The fact is that he defended Rebecca and exceeded the degree of protection required. At the same time, Rebecca was killed by Bonnie. Bonnie was protecting Annalise Keating.
In the second season, new facts about Westley's life were discovered. He was in shock about the fact, that he had another birth name. It turned out that his real name was Christophe Edward. In addition, it was found that his mother Rose was Annalise Keating's client, before committing suicide. Westley also was embroiled in a new murder. The new victim was Emily Sinclair. In the finale of season, a new romantic relationship started with Laurel Castillo.
During the second season, fans were teased by some new facts about Wes Gibbins. There was an impression that he killed his mother, not suicide. In retrospective scenes of Annalise's memories, we saw that she wanted to use Rose's alibi in case of Wallace Mahoney murder. However, Annalise wanted to testify anonymously. However, Charles' wife Wallace Mahoney was drowning Rose and she did not appear in court. She went to Ohio to find out what was going on. There Annalise Keating found shocking truth – Wes Gibbins may have killed his mother. The episode ended with a flashback scene where Wes Gibbins stayed over her with a bloody knife. His mother Rose drowned in the blood puddle. But as it known, his mother was bleeding out all over the kitchen floor with a knife stuck in her neck.
At the beginning of the third season, we see a house on fire and a minor character death. The whole season the answers to the questions are not given. To the mystery is added that Dominic was Annalise's past boyfriend. He was given an order to kill Westley to save the illegal business dealings of Castillo's family.
Annalise Keating was shocked when she realized who was murdered in her burned house. However, we see a victim just in the mid – season finale. The day before the victim's death, Laurel's mom, Sandrine Castillo called him. She called him by his real name, that was given by foster parents, Christoph. Sandrine Castillo asked to meet Westley in the diner. He recorded the whole conversation. In this conversation, Sandrine reminded him of his problems with the law and said a few words about Laurel Castillo. She asked not to talk to Laurel Castillo because her last boyfriend Frank had returned. Westley argued and resisted, but Sandrine said that Laurel Castillo would break his heart. That is what Laurel Castillo was realy good in. In addition, she offered to take a check for $100,000. Westley took the check but later ripped it.
After the meeting with Sandrine, he transferred the recording to a flash drive and hid it at home. When Laurel Castillo returned home and saw him, Laurel Castillo thought he was upset as Frank returned. Laurel Castillo said they broke up and there was nothing between Laurel Castillo and Frank for a long time. After talking to Laurel's mother, Westley was angry and a fight broke out between them. This was before the day he died.
Murder scene
On the night of Westley's death, Wes and Nate was talking about Annalise Keating. There were on the ground floor of Wes's House. Wes Gibbins admits that he did bad things to her. Nate asked what exactly Wes did, but Wes did not answer. He just asked Nate to leave. Nate leaved and the police call him. They asked about Wes. They asked him whatever her know about Mr. Gibbons. Nate answered that he knew nothing about and did not know where he was. He returned to Westley and said that he would let him go.
He also said that the police were looking for him and would search his house. Then the Nate go away. Westley called Annalise Keating, but she did not answer. When it goes to voicemail, Wes Gibbins told about Rebecca and Same deaths. He said the police found Rebecca's body and they want to reconcile the two cases.
Westley wanted to say something else to Annalise Keating but he was grabbed from behind. The phone fell to the floor. Dominic took his murder weapon and injected Westley with a syringe. Westley pushed the attacker in the face. He breaks out of his arms but fell, the injection begins to work. He grabs a bottle and smashed Dominic's head. Wes Gibbins was trying to escape, but the murder weapon – injection – took full effect. He stumbled and fell at the doorstep. Westley crawled further to the door, he used all his strength to call for help. Dominic turned him upside down. He put a glove in his mouth, closed his nose with his other hand, and strangled him. When Westley stopped showing signs of life, Dominic grabbed the body from ground floor and dropped it in the basament of the house. He unlocksed the gas in the pipeline. He Leaved a burning flame in the cauldron. Then the murderer went in the car and told Castillo that the task is done.
Annalise was informed about her burning house. She arrived with an ambulance at the place while the firefighters put on the fire. Annalise listened to Wesley's voicemail on the road to her burning house. She decided to delete it.
What about the killer?
Dominic Flores left town to keep the secrets of the Castillo family. Later Frank kidnaped Dominic. He tied him to a chair in the basement. Frank tortured him and tried to take information about family business dealings. Dominic, in turn, said to the person he knows nothing, saying that his romantic relationship with Laurel Castillo had led him to an unstable life and conflict with his father. Unfortunately, Frank did not get more information and killed Dominic. He did not know that Laurel Castillo want to use Dominic.
Between murder fans Wesley Gibbons's death is considered one of the most mysterious deaths in the history of television. As the director of the series Peter Nowalk noted, Alfred Enoch knew the fact of the minor character death in a mid-season finale, though the actors are usually told about it on the day of filming.
Alfred Enoch is known as actor who played Dean thomas in Harry Potter films. Also, Alfred Enoch recieved few film nomanations for Wes Gibbins role.
FAQ:
Who played Wes Gibbins?
Alfred Enoch.
Who did Wes call before he died?
Wes phoned Annalise.