The case of
Tracey Thurman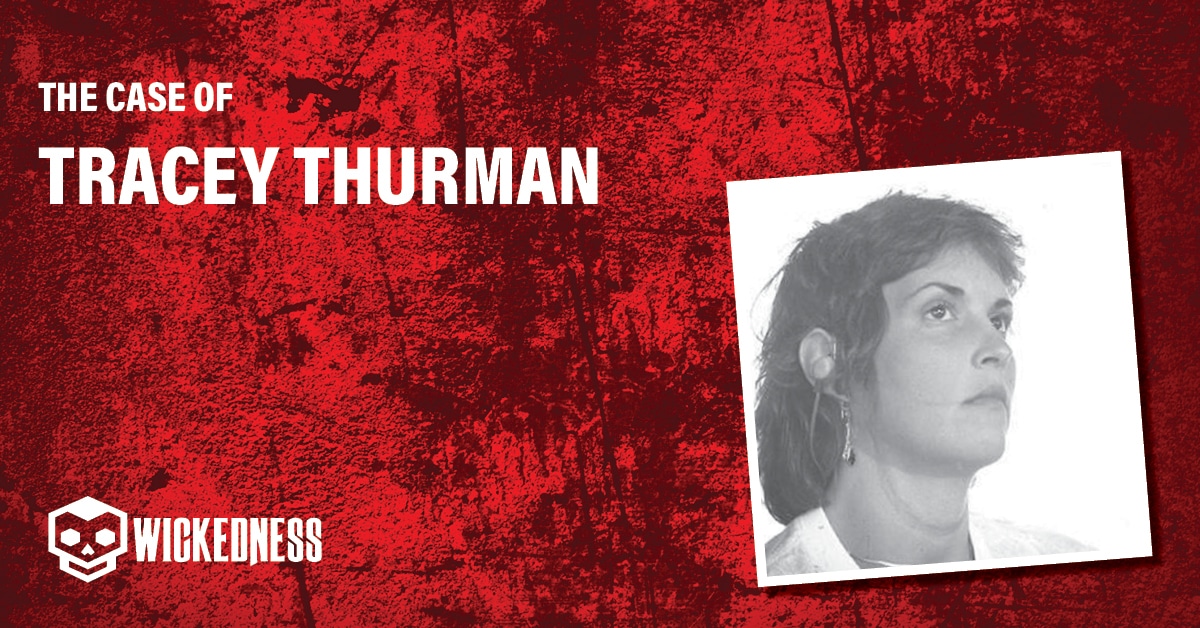 Incident Location
Florida, United States
Body Location
Florida, United States
Body Discovered Date
1983-06-10
Tracey Thurman, It would not be in the movie
Tracey Thurman (Tracey Motuzick) was born in 1961. She grew up in a troubled working-class family in Connecticut, United States. This was from a small town with a population of 30,000. She was a nice girl and charming person with a soft, beautiful face. Everyone noticed her long brown hair that matched the color of her eyes. At the age of 17, she lost her mother and her best friend. It was a heavy blow for her. She did not graduate the high school. She dropped out of tenth grade to care for her mother, who died of cancer at the age of 44 when Tracey Thurman was 17. Then she thought she would return to school to study and to be a therapist. However, she went to Florida to find a job. She found a job in Florida cleaning in a motel. There she became an attractive and impressive motel maid. There she met charming person Charles "Buck" Thurman. Immediately they fall in love. Thurman was a strong and confident construction worker. Immediately he told her he loved her. They were united by strong and immediate physical attraction. The first time it was a nice healthy domestic relationship without domestic abuse but later Buck became a symbol of everything wrong with civil rights and the police system against attacks on battered women. He became a symbol, especially with repeated threats of violence and brutal physical violence, and meaningless appeals to law enforcement agencies.
The fatal marriage
She became pregnant. She married him when she was four months pregnant with her son C.J. He was born in August 1981. A few months before Buck hit her for the first time. Every day he became more violent and his obsession got worse. Tracey Thurman was not afraid of him. She answered him when Buck Thurman hit her. This time he apologized numerous times. She did not want to get married but it was difficult to leave him. However, she did it. She became just another young wife stuck in a bad marriage. She was destined to live a private domestic relationship but got troubled life in her small hometown of Torrington. She left him, but could not live without him with a small child. After some time she returned from her hometown to Florida. But his beatings on the grounds of inadequate jealousy and inadequate protection did not end there. Time after time he beat her. In October 1982, she left him for the second and last time. During the next eight months, he persecuted her time after time. Thurman called the police 19 times. At that time she was working at Skee's Diner in Torrington. Once, she had a meeting with a city social worker to take care of C.J. When she stopped at a red light on Main Street, her estranged husband in response smashed her windshield with his fist. In April 1983, she took legal aid and filed for divorce. The final assault was on June 10, 1983. Her friend 30-year-old woman Judy Bentley invited her to her home. She needed to be safe. Tracey Thurman had time only to check her son when abusive husband arrived. She called the police department at 1:20 p.m. and stayed inside for the next 15 minutes. She run out into the yard where she met Buck Thurman. He became more and more excited. He shout at her, he want her to return but she did want. She saw a police officers car driving down the street. He saw it too and began to humiliate her with words. Charles Thurman crawled into his back pocket. She knew that he was always carrying a knife. She crashed into a parked car when she tried to run away. The chance of escape was missed. This slowed her and estranged husband Charles Thurman grabbed her by the hair. He stayed over her with the knife in his left hand. He stabbed her numerous times. 13 times he stabbed the knife in her throat and face. Tracey Thurman was laying on the ground bleeding profusely. She heard Buck's steps. He run into her apartment. He shouted at her little child that he killed his mother. She was afraid that he would kill C.J. He returned to the street and hit her with all the force of his 171 pounds. He hit her with a boot stomp and broke her neck. Also, he hit her face. The responding officer from police department, Frederick Petrovitz arrived. He saw that Thurman had stabbed her, but went out of the patrol car and went to the backyard to investigate. Petrovitz saw Charles Thurman. But only took a knife from him. He did not arrest him or even ask his name. In the meantime, Tracy Thurman had catastrophic blood loss. She was laying on the ground, but no one helps her. Three more unidentified police officers arrived at the crime scene. They also did not try to arrest Charles Thurman. Buck Thurman continued shouting at Tracy. 50 minutes left, police did nothing. When they saw the bloodied body, they asked her about her state. Tracy called for medical help. Soon an ambulance arrived. When she was put on a stretcher, Charles Thurman tried to get into the ambulance truck and attack her again. Finally, he was arrested by unidentified police officers with no possibility of attacks on women. She was under police protection.
Trial
Despite dozen injuries, she received medical care and physical therapy. Miraculously Tracey Thurman survived the brutal attack. Under police protection, she was hospitalized for seven months in a local hospital. She spent another eight months in a wheelchair after discharge. Buck's hit to the head caused permanent damage to her back's nerve. Buck's attack caused paralysis on the left side of her body. C.J. was not injured but he was given deep emotional trauma. He did not recognize his mother. He demanded that his real mother would return. This crime caused great indignation in society and marital disputes among jurists. Leaving Tracy without help for almost an hour, lack of proper police response, and police inaction during the crime – all this has led to changes in the system of protection of women victims of abuse and domestic violence.
The court awarded Tracy Thurman $2.3 million in damages. Shortly after the ruling, the Connecticut legislature passed a more comprehensive domestic violence law. Twelve months after the new law came into force the number of domestic violence cases has risen by 92 percent. In 1984, Charles Thurman was sentenced to 20 years and suspended after 14 years. In 1989, the television film "Cry for Help, the story of Tracey Thurman" was released. Tracey Motuzick was paid $70,000 for the consultation about the crime. Tracy Thurman met with the producers, city officials and investigators of the case. Now she lives in City of Torrington and receives a bunch of letters from across the country and abroad when the film was released.
FAQ:
What ever happened to Tracey Thurman?
On June 10, 1983,  Tracey was stabbed 13 times, Buck stomped on her head, broke her neck.
Is Ms. Motuzick paralyzed?
She was partially and permanently paralyzed.