The case of
Victoria Stafford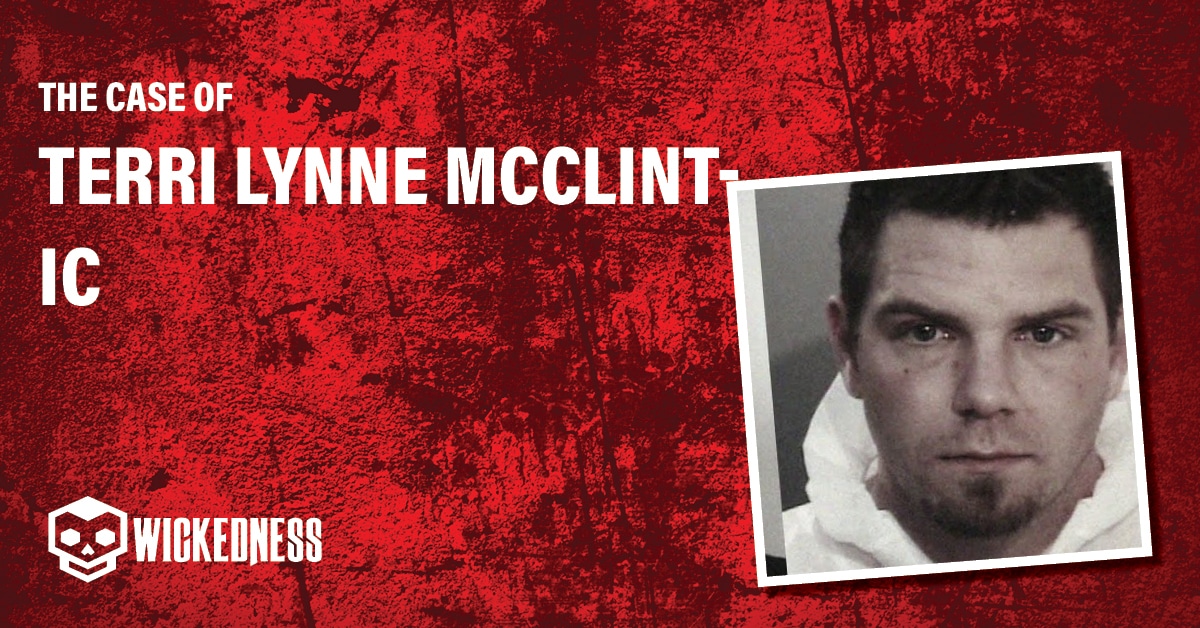 Victim Date of Birth
2000-07-18
Incident Location
Mount Forest, Ontario, Canada
Body Location
Mount Forest, Ontario, Canada
Body Discovered Date
2009-07-19
Who Was Victoria "Tori" Stafford"?
Victoria Stafford, who was called "Tori" by her family, was born on July 18, 2000 in Woodstock, Canada. When she was only 2 years old, her parents divorced, so both Victoria and her older brother Daryn went to live with their mother and her family.
Both her family and friends described her as a tomboy, as she loved to get dirty and play with animals. Her grandmother remembers her as a very happy, active and energetic child.
Her mother, Tara McDonald, says that Tori always attended church with her grandmother and had a very imposing personality. Her presence was felt everywhere.
Tori's father, Rodney Stafford, acknowledged that after the divorce, he did not spend much time with his children, but did his best to be a part of their lives.
On Wednesday, April 8, 2009, at approximately 4 p.m., Tori's father called the girl's mother to tell her that he would stop by to pick up the children later but that he was running a little late. Tara replied that it was no problem, as Tori had not returned from school.
What her parents didn't know was that Eight-Year-Old Tori Stafford would never come home.
Tori Never Returned Home
Victoria Stafford's mother was accustomed to her arriving home from school a little before 4 p.m. She and Tori's grandmother went out in the car to pick her up. In light of the fact that it was well past that time, she and Tori's grandmother went out in the car to pick her up.
When they arrived at the school, they approached a police officer out front and Tori Stafford's grandmother told him what was happening. The officer recommended that they go to the police station and report her missing.
Despite the officer's recommendations, Tori Stafford's mother and grandmother chose to search the community, calling her other family members, friends and schoolmates. It wasn't until 6 p.m. that day that they went to the police station to report Victoria missing.
Shortly after 6 p.m., Tori's mother called the girl's father to tell him that Victoria never returned from school.
A school security video showed Victoria Stafford walking hand in hand with a woman they could not recognize. At first Tara, the girl's mother, was the first suspect, however, they dismissed that possibility.
Days went by without any news about Tori, while channels such as CBC News and CTV News covered the whole case and showed testimonies from her friends and neighbors, asking for help from neighbors and the police to bring Victoria Stafford back home.
After several investigations and searches, police came across two suspects, one of whom was identified on school security video. Both were identified as Terri-Lynne McClintic and Michael Rafferty.
Following the suspects' instructions, police confirmed that they had found the body of Victoria Stafford. Although she was quite decomposed, they were able to identify her Hannah Montana t-shirt and the earrings her mother had given her a few months earlier.
Kidnapping and Murder
On April 12, 2009, the mother of 8-Year-Old Tori Stafford received a call from a friend, who told her that the woman who appeared in the school security video holding the girl's hand was Terri-Lynne McClintic.
Terri-Lynne McClintic was arrested and from the outset claimed she had nothing to do with Victoria Stafford's disappearance. Her boyfriend, Michael Rafferty, went to visit her several times at the place where she was detained.
Days later Terri-Lynne McClintic issued a disturbing telling.
The day before the disappearance Terri-Lynne McClintic was talking to her boyfriend about the idea of kidnapping someone. On April 8, 2009 Terri-Lynne McClintic was waiting outside the school, according to her statements, Victoria Stafford was the first girl to come out and persuaded her by telling her about her dog.
She led her by the hand to the car that Michael Rafferty, her boyfriend, had parked about 300 yards from the school. Terri got into the car with Victoria in the back seat, while he covered her to hide her.
They took Highway 401 with 8-Year-Old Tori Stafford in the back seat and made several stops. One was to buy garbage bags and a hammer.
After parking in a rural area, Michael Rafferty sexually assaulted and raped Tori Stafford in the back seat while Terri listened to everything that was going on. She even had to move away from the car to avoid the girl's screams of despair.
After raping her, they threw her to the ground, covering her face with one of the garbage bags they had purchased. Michael Rafferty hit Tori's head with the hammer several times, as well as her ribs.
After murdering her, they stuffed her body in one of the bags and buried her under some rocks.
A Horrible Crime Planned by A Couple
When police saw the video of Victoria Stafford walking hand in hand with a woman, police set their sights on Tara McDonald, Tori Stafford's mother. During the investigation, it was discovered that a few years ago, Tara had a drug addiction but had been rehabilitated.
Tara was subjected to several questions and even a lie detector test, however, there was nothing to implicate her in the case. Tori's father even though his ex-wife might have something to do with the girl's disappearance and they were seen arguing in public in front of CBC News and CTV News cameras.
Although the police stated that Tara McDonald was not singled out as a suspect, it was very strange to many that the report of Tori Stafford's disappearance 2 hours later and it was her grandmother who made the report.
It was later discovered that the woman who took Tori that day was Terri-Lynne McClintic, accompanied by Michael Rafferty. Little is known about them, only that they appeared to be in a relationship, although Michael on several occasions told the police that it was nothing serious.
Investigation Details
Once Terri-Lynne McClintic was identified in the security video where she is seen walking hand in hand with Tori, she was arrested by the police. After several questions and hours of interrogation, Terri confessed to what had happened.
They immediately arrested Michael Rafferty, Terri's boyfriend. Unlike Terri, Michael denied everything Terri had confessed to the police.
Terri drew a sort of map for the police to find Tori Stafford's body with what she remembered from the road. Immediately thereafter, the police went to the scene, however, they were unable to find anything.
After checking Michal Rafferty's cell phone and some last locations, they arrived at a place near where Terri had indicated. A forest to the north of where they had gone looking earlier.
On July 19, 2009, Jim Smyth, the same detective who questioned the two suspects, went deeper into the woods and found a location very similar to the one Terri had described. It was there that they discovered the body of 8-Year-Old Victoria Stafford.
Several investigations revealed that Victoria Stafford's mother met Terri-Lynne McClintic on two occasions. Terri sold her some pills, however, she stated that she never mentioned having a daughter or anything about her private life.
Thanks to McClintic's confession, the police were able to verify the security videos of all the places where they were before Tori's murder. These show Michael Rafferty at an ATM, as well as the time Terri went into Home Depot to buy the hammer and garbage bags.
Terri Lynne Mcclintic's Trial
The trials of Terri-Lynne McClintic and Michael Rafferty were conducted separately.
During McClintic's murder trial, Terri completely changed the statements she had previously given to the police. When questioned during the trial, she said that Michael Rafferty had only raped Tori, but that it was her who had murdered the little girl.
After Terri McClintic's statements, Rafferty's defense saw an opportunity for the defendant, however, he did not get an exception. His trial began on March 5, 2012, charged with kidnapping, sexual assault and first-degree murder.
Verdict
On April 30, 2010, after she pleaded guilty, Terri Lynn McClintic was sentenced to life in prison without the right to appeal until she serves 25 years for first-degree murder of Eight-Year-Old Victoria Stafford.
On May 11, 2012, the jury found Michael Rafferty guilty on all charges and on May 15, 2012, he was sentenced to life in prison with no option of parole for 25 years. Rafferty never pleaded guilty or admitted to murder or sexual assault Tori Stafford.
Both received life sentences.
In October 2016, Michael Rafferty requested an appeal, but it was denied on the same day of the request.
In October 2018, Terri Lynn McClintic was transferred to Okimaw Ohci Healing Lodge in Saskatchewan, a lower security correctional facility, due to the management of Correctional Service Canada.
This fact brought much controversy, so the following month, she was returned to federal prison. Today, she is in the Edmonton women's facility.
Frequently Asked Questions
Where is Michael Rafferty now?
Michael Rafferty is in a high security prison in Quebec, Canada.
Did Michael Rafferty admit to killing Tori?
No, Michael Rafferty never admitted to being guilty of the sexual assault and murder charges.
How did Tori Stafford die?
Tori Stafford was beaten to death with a hammer.