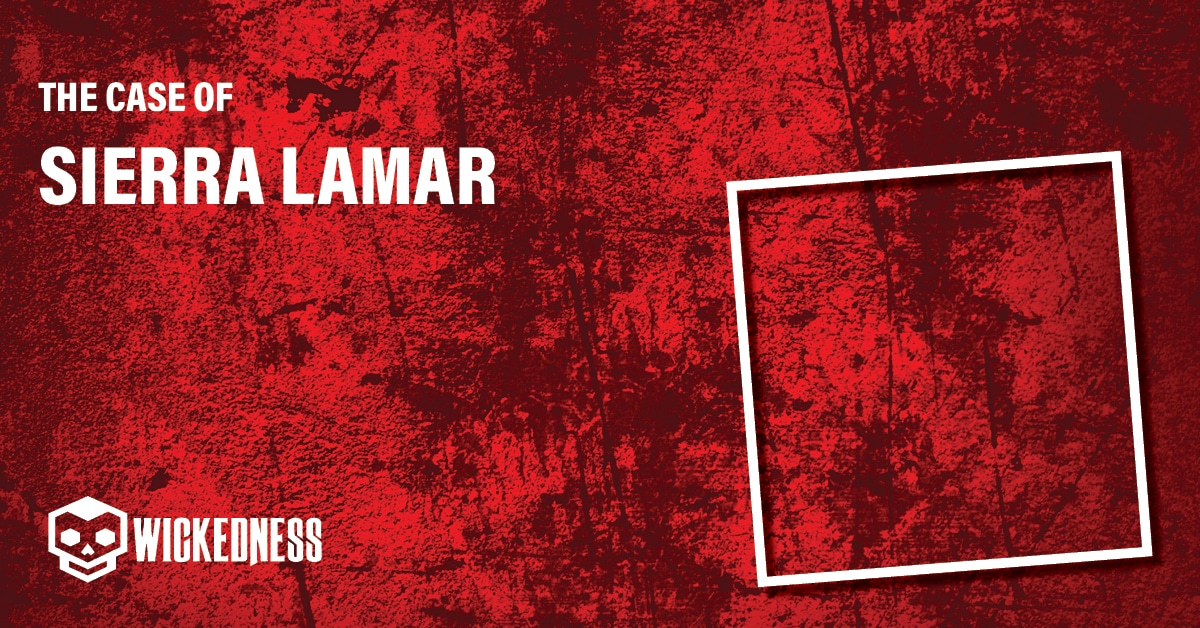 Victim Date of Birth
Info Box
Incident Location
Morgan Hill, California
Date of Conviction
Info Box
Body Discovered Date
Info Box
Who was Sierra LaMar?
Sierra LaMar was a 15 year old Cheerleader known by most for her goofy sense of humor and happy go lucky attitude. A student at Sobrato High School in Morgan Hill when she vanished in 2012, and the daughter of Marlene LaMar and Steve LaMar, as well as the younger sister of Danielle LaMar.
Victim Was Found Dead/Start of The Crime
On the morning of march 16th 2012, the 15 year old Sobrato High School student went missing on the way to the school bus. She was supposed to walk to the bus stop less than 5 minutes away and catch the bus to school at 7:20am. Later that afternoon when Marlene LaMar got out of work she rang Sierra on her cell phone for a quick chat like she did every day, but Sierra did not answer. When Marlene arrived home she expected to find her daughter but she didn't, and after calling her dad and friends to try to locate her. Upon contacting the school, however, it became apparent that Sierra did not attend school that day. This is when Marlene contacted the police and reported her daughter missing.
The Investigation
At the beginning of the investigation Sierra's friends were questioned, and although this shed some light onto her current family situation and general unhappiness after her parents divorce, it made authorities believe that she may have been a runaway. Despite police considering this option, they did notice a suspiciously sudden stop in the use of her social media accounts and her cell phone, which lead them to believe that something was not quite right.
On March 17th police managed to get a location ping on Sierra's cell phone and subsequently found it in a field less than a mile from her house. A large search was then begun as it appeared the phone had been thrown into the field from the nearby road and not just dropped and lost.
At this time, the police managed to rule Sierra's father out of the investigation, as well as any nearby sex offenders.
On March 18th, the bag that Sierra left with the morning that she went missing was found not too far away from where her cell phone was found. The pink and black juicy bag contained her neatly folded clothes. All of these items were sent for forensic testing, the main evidence found through this testing was DNA found in semen on Sierra's clothes.
Three weeks later, the DNA evidence came back with a positive match to Antolin Garcia Torres.
Antolin Garcia Torres
Garcia-Torres' DNA happened to be in the system after an arrest for felony assault in 2009, although he was never prosecuted. Officers went to Garcia Torres' house and asked him some questions. Although his answers were strange they did not arrest him at that time. Instead, the officers started 24-hour surveillance on him in the hopes that Garcia Torres would lead them to Sierra or lead them to further evidence that would be helpful in building their case against him.
The Investigators eventually realized that they were not getting any suspicious activity from Garcia Torres and decided to bring in scent dogs to track Sierra's scent. The dogs were only able to track her scent about halfway to the bus stop; they also tracked her scent at Garcia Torres' home, an RV he shared with his girlfriend and child at the time.
Surveillance footage was found in the RV park of Garcia Torres, leaving in his red Volkswagen Jetta at 7 am on March 16th. Although normal for him to leave for work at this time, upon corroboration with his job at the Morgan Hill Safeway, it was discovered he did not go to work. At this time, it was also uncovered that there had been three attempted kidnappings in the Safeway car park back in 2009 that were currently unsolved.
All of this evidence was building up, so authorities brought him in for questioning and received a search warrant for his car. When the forensics returned from the car, they found DNA that belonged to Sierra LaMar.
At this point, the police arrested and charged Garcia Torres with the murder and kidnapping of Sierra LaMar, as well as the three attempted kidnappings from 2009.
Trial
This was never going to be an easy trial; while it is not impossible to get a murder conviction without a body, it is incredibly difficult. In this case, the lack of a body was not the only concern, but there was also no known crime scene. Despite all of the odds stacked against this case, the prosecution stated early on that they would be aiming for the death penalty.
Garcia Torres maintained his innocence and pleaded not guilty at the Santa Clara County Superior Court, Hall of Justice in San Jose California. Garcia Torres' Defense Attorney claimed that investigators did not try to pursue any other leads, while also making a big point that there is no evidence of Sierra Lamar being deceased. His defense also brought up his awful upbringing, mentioning Garcia Torres' father who was in prison at the time for sexually abusing a female relative from the age of 5 to 14. This was in a bid to spare him from the death penalty.
Verdict
On May 9th, 2017, 5 years after Sierra LaMar disappeared, the jury found Antolin Garcia Torres guilty of first-degree murder, as well as guilty of the attempted kidnapping of all 3 women in 2009.
He was handed a life sentence without the opportunity for parole and was made to register as a sex offender.
Frequently Asked Questions
Did they find Sierra?
No, the body of Sierra LaMar has never been found despite years of searching.
How old was Sierra LaMar?
Sierra LaMar was a 15-year-old cheerleader attending Ann Sobrato High School at the time of her disappearance.
Where did Sierra LaMar go missing from?
Sierra LaMar went missing from Morgan Hill, California, on her way to catch the school bus in 2012.