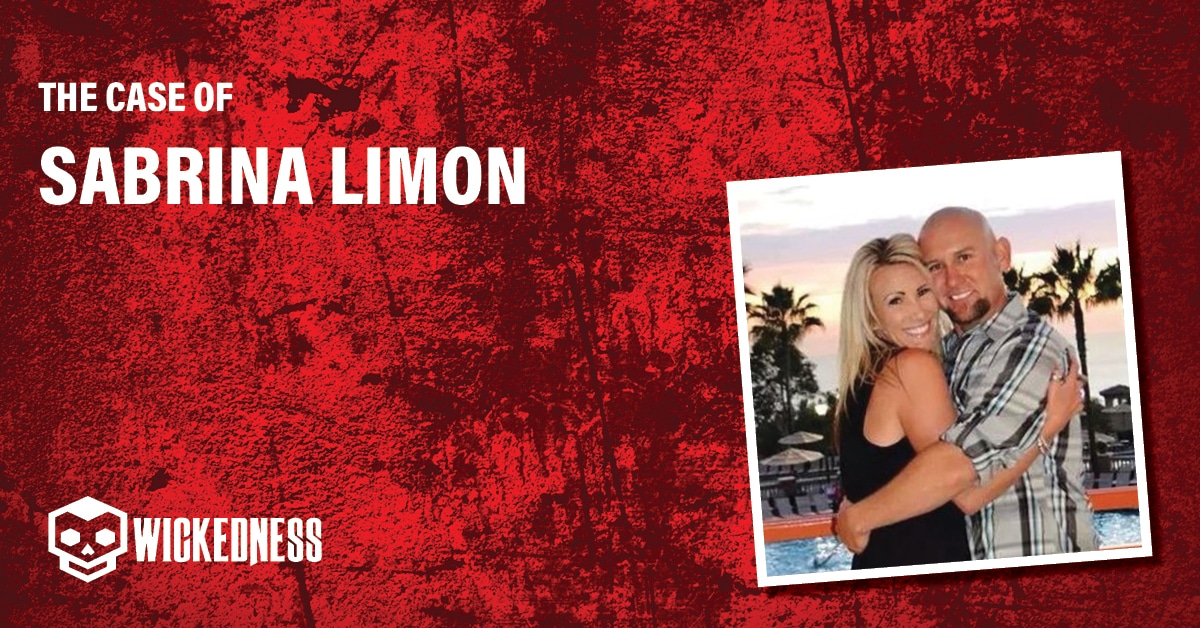 Incident Location
Silver Lakes, Helendale, Kern Country, California
Body Location
Santa Fe Railway
Date of Conviction
February, 2018, November, 2017
Body Discovered Date
2014-08-17
Murderer
Sabrina Limon, and Jonathan Hearn
Sabrina Limon, a seemingly perfect wife with a perfect family, resorted to using her romantic relationship and affair with Jonathan Hearn to conspire with him to get her husband, Robert, out of the way once and for all.
The Limon Family: Sabrina and Robert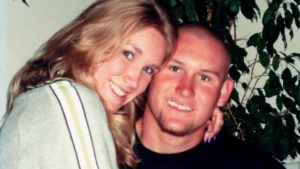 https://www.imdb.com/video/vi1025883417
A father of two children, Robert Limon, was a thirty-eight-year-old man who worked at the train yard in Tehachapi at the Burlington Northern Santa Fe Railway in California, United States. He lived a happy life in Silver Lakes, Helendale, Kern Country, with his wife, Sabrina Limon, and his two kids, Robby and LeAnna.
He was called into work on August 17th, 2014, to cover a shift. It was not unusual for Robert Limon to do an extra shift because he was known as a hard worker who enjoyed his job. The unusual thing was that he didn't come back home that night. 
Later that night, two of Robert's coworkers came to his home and told his wife Sabrina that her husband Robert Limon got hurt at work. 
The truth was that Limon wasn't just involved in a workplace accident; he was dead. 
The Murder of Robert Limon
All people that knew Robert Limon described him as fun, loving, and easy-going. It seemed like no one had a motive to kill Robert. 
Coworkers last saw Limon at about 5 pm. He was found dead inside one of Santa Fe Railways' buildings in the yard at 6.46 pm. He had been shot twice, one bullet to the face and another to the chest. 
There was a shadowy figure walking in the yard in the security footage. The person was walking with a limp and was wearing heavy clothes. Although the initial theory was that the shooting resulted from a robbery, the police concluded that Robert Limon was targeted.    
For the same reason, the Burlington Northern Santa Fe Railways offered a $100,000 reward for information leading to the arrest of Robert's killer.
Investigation
The police investigation established that Sabrina and Robert were part of some sort of swinger's type group. That is a group in which couples engage in sexual acts with other couples. 
One member of the group, Jason Bernatene, came forward and claimed that the police should talk with a man named Jonathan Hearn.  
Who is Jonathan Hearn?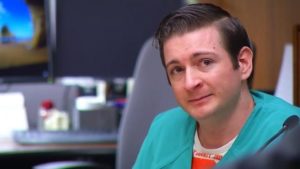 Jonathan Hearn was also a member of these social sex gatherings. Jason Bernatene claimed in his testimony that at the time, Sabrina Limon was having an affair with the twenty-four-year-old firefighter Jonathan. 
Jason claimed that on one occasion, he approached Jonathan and told him to stay away from Sabrina. He described Jonathan as creepy and scary, and he said that he lost his mind and began ranting. 
A few days after Robert's murder, Jason started receiving a lot of text messages from Jonathan in which he was seeking forgiveness for how shameful he had been. 
Jason's wife, Kelly, said that Sabrina received flowers from Jonathan just days after Robert's death and was not upset that no one was convicted.
Sabrina Limon and Jonathan Hearn
During her testimony, Sabrina lied about having an open marriage and being involved in an affair, which made the police suspicious.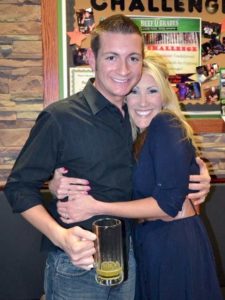 The investigation confirmed that Sabrina Limon had a two-year affair with Jonathan Hearn. So, they decided to wiretap their phones and set up a trap. They planned to tell Sabrina wrongful information about how the investigation was going and see if she would share them with Jonathan. 
Sabrina fell right into the trap. She told Jonathan everything, and their conversations involved a lot of love expressions and seeking forgiveness from God. On one of the wiretapped phone calls, Jonathan told Sabrina to read two Psalms from the Bible, which included affair, murder, and asking for forgiveness. 
A little while after this, both Sabrina Limon and Jonathan were arrested. However, due to lack of evidence, Sabrina was released, and Jonathan was charged with first-degree murder. After being called to testify against him and never showing up, she was arrested and charged. 
Soon, Jonathan agreed to a plea deal to testify against Sabrina and avoid a life sentence. He pleaded guilty to manslaughter and received a sentence of 25 years in prison. Sabrina was also charged with first-degree murder, but she pleaded not guilty.
Trial
At Sabrina's trial, the prosecution claimed that Sabrina conspired with Jonathan to plan to kill her husband. They entered into evidence that on the day of the murder, they spoke on the phone for three hours and forty-three minutes. Very likely, Sabrina was the one who told him the details of where exactly Robert would be.
Aside from passion, there was a financial motive as well. After Robert Limon's death, she received $300,000, and there was a possibility that she could receive a settlement from Robert's employer only if he was killed at his workplace. 
Jonathan's testimony confirmed that they planned Robert's murder together. On August 17th, he returned home from work and called Sabrina to discuss the plan. She urged him to be careful. He told the court that he drove to Tehachapi on his motorcycle and removed the license plate. He changed his clothes, took his 45-caliber handgun with a homemade silencer, and he went to the yard where Robert worked. 
They thought it would be better if they set up the thing to look like a robbery and then agreed not to communicate for a while. 
During his testimony, Jonathan also said that this was not the first attempted murder. They tried to poison him a few months before by adding arsenic trioxide to a banana pudding. However, Sabrina backed out because she was afraid they were going to get caught. 
The defense argued that the jury should only take into consideration that there isn't any evidence for this and stated that the prosecution made a deal with the devil.  
Sabrina was called to testify in her trial, and she admitted that she had an affair but said she didn't know he was going to kill him. Sabrina Limon's lawyer, Richard Terry, asked her why she lied to the police multiple times, and she responded she was embarrassed and didn't want her private life to become public. 
Terry put both Limon children to the stand, and they asked the court not to take their mother away. 
Verdict
In the end, Sabrina was found guilty of first-degree murder, conspiracy to commit murder, soliciting murder, and being an accessory after. She was sentenced to 25 years to life in prison. 
She serves her time in the Central California Women's Facility and is still claiming a total lack of evidence. 
Jonathan Hearn is currently incarcerated at the Ironwood State Prison. He will be eligible for parole in 2028.