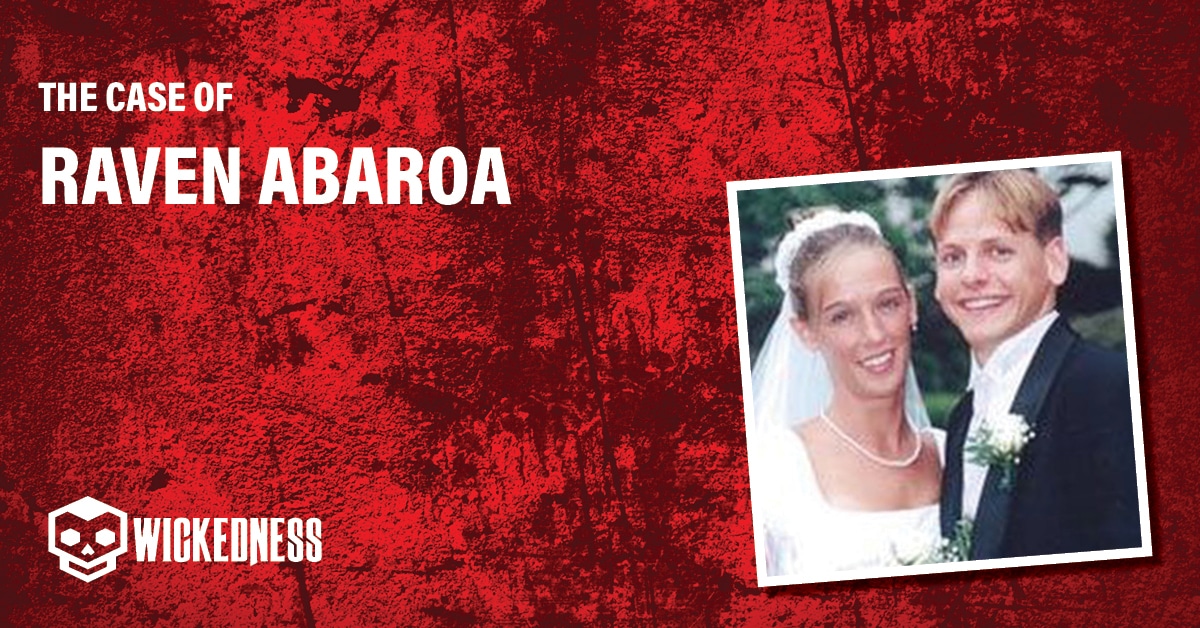 Victim Date of Birth
1979-06-19
Incident Location
Durham, North Carolina
Body Location
Victim's home
Body Discovered Date
2005-04-26
Raven Abaroa – How A Pair Of Contact Lenses Accused Him Of Murder 5 Years Later
On April 26, 2005, a gruesome crime shocked the city of Durham, North Carolina. A young mother Janet Abaroa was found dead, viciously stabbed in her own home, while her 6-month-old son was sleeping in a room nearby. The only suspect, her husband Raven Abaroa, had a good alibi…
Who was Janet Abaroa
Janet Christiansen Abaroa was born on June 19, 1979, in a Mormon family, as the seventh of ten siblings. She was described by her friends and family as sweet, loving, and kind. While attending Southern Virginia University in 1998, she met Raven Abaroa on the soccer field, as both of them were good soccer players. They started dating, and two years later, they got married.
The couple lived in southeastern Virginia but soon decided to move to Durham in North Carolina, where better job opportunities waited for them. Their marriage wasn't so great, though, as Janet confided in her sisters that she caught Raven cheating on her with multiple women.
The couple separated for a while, but Janet found out she was pregnant. She told her older sister Dena Kendall that was scared of being a single mom and raising her kid alone, so she and Raven tried to work on their marriage. Janet gave birth to their son Kaiden and things seemed to work out for a while, but 6 months later, a tragedy changed their lives…
Raven Abaroa Finds Janet's Dead Body
On the evening of April 26, 2005, the police received a call from Raven Abaroa, who reported finding his wife dead. He said she has been shot or something. When the police arrived, they discovered that Janet was stabbed multiple times. Fortunately, their son Kaiden, who was only 6 months old, was safe in the next room.
The Evening That Changed Everyone's Lives
According to Raven Abaroa's story, he went to play a soccer game with his friends that fateful night when his wife was murdered. Before he left home, Janet was already in bed, watching TV, which was her routine every evening. When he came back home, a horrific sight welcomed him. His wife was covered in blood and badly wounded.
She was already dead by the time police arrived. A later autopsy revealed that she was pregnant at the time of her death, which means that whoever killed 25-year-old Janet Abaroa, also killed her unborn child…
Raven Abaroa
Raven Abaroa was born on November 10, 1979, in a Mormon family. In 1998, he met his future wife, Janet Christiansen, at Southern Virginia University. Both of them played soccer, and although Janet dated someone else at that moment, Raven was determined to be with her.
Soon enough, he got what he wanted and they started dating. He met Janet's family, who at first liked him as he was charming and charismatic. After 2 years of dating, Raven and Janet got married and moved to Durham NC, where they welcomed their son, Kaiden. Both Raven and Janet worked for the sports apparel company.
Investigation Details
When the police arrived at the crime scene, they could only confirm Janet's death. She was brutally stabbed and died. Her husband, Raven Abaroa, got an alibi which was good enough to keep him from being arrested as the main suspect in his wife's murder.
However, some evidence suggested that Raven might not be as innocent as he claimed to be. It was revealed that Raven collected knives, but his collection was gone without a trace. Although he claimed that it must have been an intruder who attacked and killed his wife, there were no signs of forceful entry or struggle between Janet and her killer.
Also, Raven was charged with multiple counts of embezzlement at the sports equipment company where he and Janet worked. He was accused of stealing more than $9,000 and both he and Janet had to find new jobs. The financial issues that have arisen from them losing their jobs caused them to be late with rent for 2 months, and they were generally in a tight situation.
However, that didn't prevent Raven to take out a life insurance policy in Janet's name, and while they didn't have enough money for rent or even food, Raven made sure that life insurance monthly payments were always paid on time.
Another thing that certainly didn't help Raven to be freed from the suspicion was his constant infidelities and the fact that Janet wanted to go to marriage counseling right before her death.
Although all of these circumstances were implying that Raven Abaroa wasn't as innocent as he claimed, any direct evidence that could actually have him arrested was missing, so the case went cold until five years later.
Raven Abaroa Starts A New Life
A few months after his wife's death, Raven Abaroa moves with his son to Salt Lake City. There, he met a single mother Vanessa Pond, whose daughter went to the same daycare as his son. Raven told her about his wife's death, and when Vanessa asked him about suspicions that he was the one who killed her, he was able to present himself as an innocent man that was wrongfully under suspicion.
The couple started dating and got married in late 2008. Janet's sisters contacted Vanessa and warned her about Raven, but she was still too much in love with him to listen to them. However, right after they wed, Raven showed his true colors. He became abusive and cruel, and after only four months of marriage, Raven and Vanessa separated and their marriage was annulled.
That's when Vanessa realized that Raven might have been involved in the murder of his first wife. She publicly expressed her suspicions that Raven could actually be a killer. ABC News was the first news channel that covered this case after almost 5 years. A new detective was assigned to Janet's case and he started to collect pieces of evidence.
A Breakthrough That Shed A New Light On Janet's Death
Durham Police Detective Charles Sole was assigned to the case, almost 5 years after it shocked the city of Durham. His attention was at first drawn to the inconsistencies in Raven's statements to law enforcement about that night. On several occasions, Raven was saying things that were contradictory to what he previously said. For example, he said that his wife was already dead when he came home, but on the other occasion, he told that his wife was still alive when he found her.
Another thing that captured Sole's eye was a contact lens casing that could be seen in crime scene photos. The casing was still open, which made it likely that the contact lenses weren't inside. That means that they were still in Janet's eyes.
On the other hand, Raven claimed that Janet went to bed to sleep when he last saw her alive. Her friends and family testified that she would never go to bed before taking her lenses off. That was sufficient evidence to finally arrest Raven Abaroa.
In February 2010, he was arrested on first-degree murder charges. In July 2010, his wife's body was exhumed, and investigators found fragments of contact lenses in her eyes. Those were the exact Acuvue contact lenses that Janet used, confirmed by ophthalmologist Charles Zwerling. This piece of evidence showed clearly that Raven lied about the night when his wife was murdered.
Trial
In 2013, Raven Abaroa was put on trial for the murder of his wife Janet. His second wife, Vanessa Pond, testified against him, detailing his violent behavior and anger issues.
The defense attorney argued that the evidence against Raven Abaroa was circumstantial and that the police ignored other evidence, such as a bloody shoe print found at the crime scene, that could've pointed at another suspect.
The jury failed to reach a verdict and the judge declared a mistrial. The retrial was supposed to start in the March of the next year, but Raven entered an Alford plea for voluntary manslaughter, admitting that there was enough evidence to convict them, but refusing to admit the guilt.
Verdict
After his plea agreement, Raven Abaroa was sentenced to 95 to 123 months in jail, but given that he already spent the last four years in jail, that jail time was also applied as time served. He was released from prison in late 2017.
Frequently asked questions
What happened to Janet Abaroa?
Janet had been stabbed multiple times, and an autopsy showed she was pregnant with the couple's second child.
Why Was Raven Abaroa Suspected of Killing His Wife?
There were a lot of reasons for police to suspect Abaroa of killing his wife — including a $500K life insurance policy, and a suspiciously missing knife collection, plus his recent arrest for embezzling from the sports equipment store where the couple worked.
What happened to Raven Abaroa?
He claimed that the chances of him getting a fair trial were minimal, so he decided to enter a plea deal. After his plea deal, he served his prison sentence until late 2017. He reportedly returned to Utah after being released from prison in 2017.
Where Is Kaiden Abaroa Today?
Kaiden Abaroa is in the custody of Raven Abaroa's mother, Karyn Abaroa-Bolton, and her husband, Jim Bolton. He lives in Utah and leads a normal life as a teenager.