The case of
Sarah Ludemann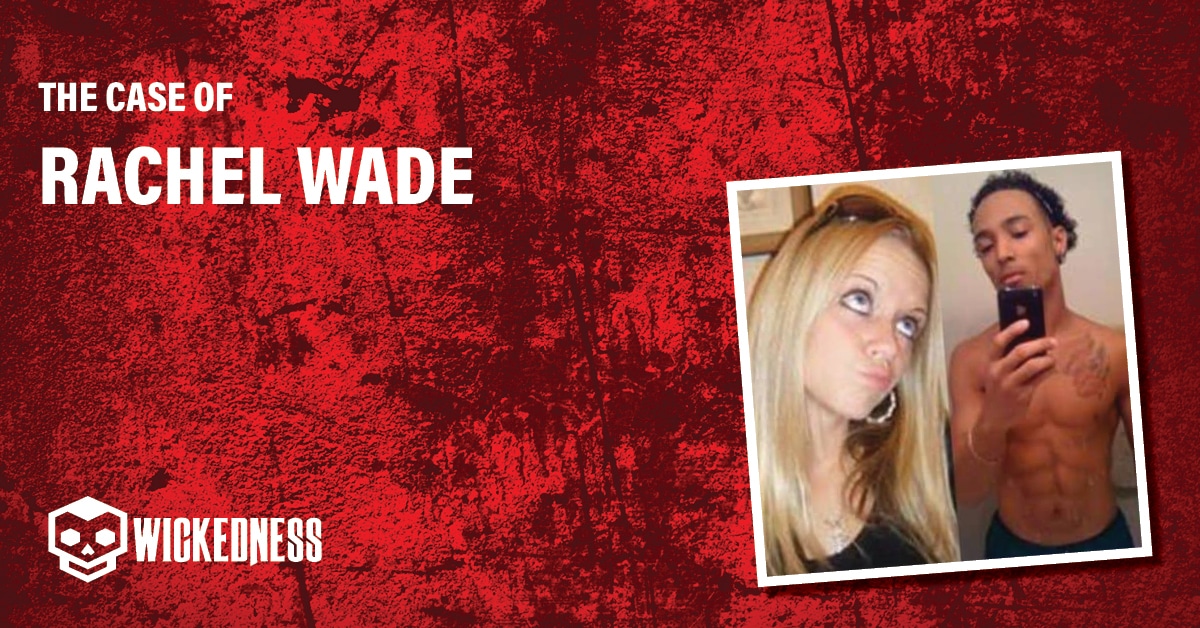 Victim Date of Birth
1990-12-07
Incident Location
Pinellas Park, Florida, USA
Body Location
Pinellas Park, Florida, USA
Date of Conviction
2010-09-03
Body Discovered Date
2009-04-14
Who was Sarah Ludemann?
Sarah Ludemann was born December 7th 1990 in Pinellas Park, Florida. Not much is known about her early life but people who knew her described her as beautiful and a daddy's girl. Both Sarah Ludemann and Rachel Wade attended Pinellas Park High School and they ran in the same circles while students there.
At 18 years old, Sarah Ludemann was a high school senior who still lived at home with her parents. She had a love of animals and she wanted to become a veterinarian. In her spare time, she attended baseball games and country rock concerts.
Sarah met Joshua Camacho at a Chick-fil-a where he was working as a cook. She had never had a real boyfriend before but when she saw Josh, she fell hard.
Unfortunately, Josh had a girlfriend at the time; a girl by the name of Rachel Wade. However, this didn't stop his pursuing Sarah and he dated both of them for a few months and neither girl knew of the other one.
Sarah was the one who found out that Josh was dating another girl. Rachel Wade posted pictures of her and Josh to her social media account and it didn't take long for Sarah to see them. She was fuming…but not at Josh.
This is where the deadly love triangle began.
Sarah Ludemann found dead
Sarah Ludemann was stabbed to death shortly after midnight on April 15th 2009. She was 18 years old. Sarah died from a heart puncture and she was pronounced dead at 2.20am at the local hospital.
The Crime Description
After Sarah Ludemann saw the pictures of Rachel and Josh together on social media, she started to retaliate and post pictures to her own social media pages. It began a cyber tug-of-war between them, each seeing the other as a romantic rival and both vying for the attention of Josh Camacho. Vicious words were exchanged between the two and a rivalry between the two started.
Josh fuelled this rivalry by continuing to date both girls and he'd even say to each of them;
"If you love me, you'll fight for me."
Soon, the rivalry left social media and it started to become over their cell phones or even in person. At the time, Rachel Wade was a waitress at an Applebee's restaurant and Sarah Ludemann would often turn up with a group of her friends, just to harass Rachel while she was working. There was a regular karaoke night and Sarah, along with her friends, sang a song called "Girl Fight" and pointed at Rachel while she was singing it.
There was also an incident where Sarah chased Rachel down in her car and sprayed her with silly spray. Police were called but they talked Rachel out of pressing charges as it was "just girls fighting." Little did they know what these small annoyances would turn into.
On the evening of April 14th 2009, Rachel was home alone in her apartment. She was waiting for Josh who was watching movies with Sarah. While Rachel was out walking her dog, she heard a car honk and claims that Ludemann yelled "stay away from my man" from her car window. Wade was terrified so she called her ex-boyfriend, Javier Laboy, who told her to go to his house. Before leaving her apartment, Rachel put a steak knife into her purse.
At around 11pm, Rachel drove to Josh's house. He was inside playing video games with Sarah. Rachel sent Josh a text which read:
"Now I know why you're not talking to me — because you got her."
Josh replied with:
"That's right. I don't like you no more. Why don't you go home?"
Rachel then said:
"No. I'll wait for her to go home."
Before heading home for the night, Sarah Ludemann and Josh's sister decide to head to McDonalds for a bite to eat. On the way, they see a friend who informs Sarah that Rachel is at Javier's house which was about a block away. Sarah turned the car around and headed to Javier's house, wanting to settle things once and for all.
On the ride over to Javier's house, Sarah recieved a call from Rachel where Wade threatened to "stab you and your Mexican boyfriend." When Sarah arrived at Laboy's house, she saw that Rachel and Javier were outside, talking to another friend.
Rachel testified that Sarah slammed on her brakes and nearly hit her. Sarah then got out of the car and started screaming at Rachel, waving her fists and yelling. Rachel said that she was terrified so she pulled out the knife and stabbed Sarah's shoulder and chest with one blow puncturing her heart.
Clutching her wound, Sarah called Josh to tell him what had happened. He called Sarah's father, Charlie Ludemann, and they both ran over to Javier's house to be with Sarah. Unfortunately, she died from the heart puncture and she was pronounced dead at 2.20am.
Witnesses said that it as actually Rachel who approached Sarah while she was still inside her car. Immediately after the stabbing, eyewitnesses claim that Rachel threw the knife over a neighbour's fence and calmly said "I'm done."
Suspect or Convicted Killer Details
Rachel Wade was born February 27th 1990 in Pinellas Park, Florida. She attended Pinellas Park High School, the same school where Sarah Ludemann was a senior. However, she dropped out of school at 16 and at 19, she lived alone and she worked at Applebee's as a waitress to support herself.
Described as a "blonde bombshell", Rachel quickly won the affection of Joshua Camacho. But it was this relationship that turned into a social media war and ultimately ended in the death of Sarah Ludemann.
Investigation Details
Police arrived to the scene and started questioning Rachel Wade and other witnesses who were there. When they told Rachel that Sarah had died, she burst into tears. Authorities arrested her and charged her with second degree murder. She was booked into the Pinellas County Jail on $500,000 bond. Rachel remained there until the conclusion of her trial.
Trial
The trial was televised and began on July 20th 2010 with jury selection. Testimony lasted for three days. The prosecution brought up the history between the two girls which intended to show that Rachel wanted to kill Sarah and win Josh's affection. The defense argued self-defense under Florida's "Stand Your Ground" law.
The Applebee's incident was brought up to back up the self-defense claims and several witnesses gave evidence, both for the prosecution and for the defense. The jury listened to a threatening voice mail message that Sarah had saved eight months prior to her death where Rachel stated that she was going to murder her.
It was these voicemails that sealed Rachel's fate and the jury took just two and a half hours find her guilty.
Verdict
On September 3rd 2010, Rachel Wade was sentenced to 27 years in prison. The judge believed that Wade intended to kill Ludemann but Wade maintains that she acted in self defense and she appealed her sentence. Her appeal was denied on February 17th 2012.
Frequently asked questions
Where is Rachel Wade today?
Rachel Wade is serving a 27 year sentence for the murder of 18 year old Sarah Ludemann. She is housed at the Florida Women's Reception Center.
What happened to Joshua Camacho?
Joshua Camacho testified for the prosecution at Wade's trial. He claimed that he and Ludemann were "friends with benefits" and he admitted that he had been playing the girls off one another. Even though he played a part in the murder he was never convicted of anything and carried on living his life while one girl died and another spends 27 years in prison.