The case of
Rachael Deltondo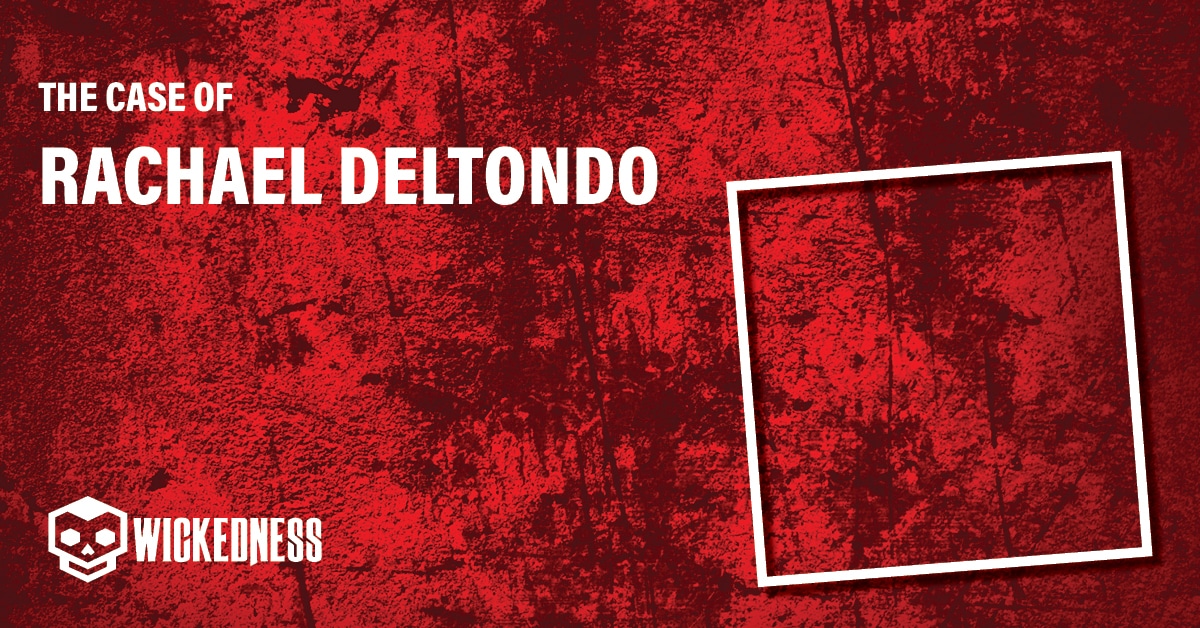 Incident Location
Aliquippa, Pennsylvania
Body Location
Aliquippa, Pennsylvania
Body Discovered Date
2018-025-01
When a woman is mysteriously killed in her home, with no evidence of a break-in, most people's thoughts jump to one simple conclusion: it was the husband/boyfriend. This was certainly the conclusion that most people reached when 33-year old Pennsylvania teacher Rachael DelTondo was gunned down right outside her parent's home, where Rachael was still living at the time, on Mother's Day, 2018. Her friend had dropped her off mere minutes prior, and no one was around to witness her murder.
Frank Catroppa, is it a crime of passion?
The over-the-top nature of the murder – Rachael had been shot several times at close range – immediately made police suspect that it was a crime of passion, which generally means that the boyfriend, the husband, or an ex is the culprit. Immediately, suspicion turned to Frank Catroppa, Rachael's ex-fiancé.
Rachael and Frank had known each other since they were kids, and once they started dating they quickly became something of an 'it couple' in the small town of Aliquippa, Pennsylvania. They were both well-known, and well-liked: Frank, the son of a police officer who was building his own successful mini-empire in trucking, cable, and energy; Rachael, the kind-hearted and beloved teacher who often reached out to troubled students.
However, Rachael's best friend, Jen, portrayed their relationship as somewhat rocky, saying: "When they … were together and happy on a Tuesday, they could have been broken up and miserable by Sunday. . .I mean … it went back and forth a lot."
The couple also appeared to want different things – Rachael wanted commitment, to get married as soon as possible, whereas Frank felt they weren't ready for that step. After 5 years of dating, the couple finally got engaged – but their problems still weren't resolved, as Frank wanted a prenup, and Rachael didn't want to sign one, possibly due to her mother's influence. After that, wedding planning stopped, and the engagement effectively ended, with the relationship dying out over a period of several months.
As Rachael's ex-fiancé, it was only natural that Frank was initially a person-of-interest, despite the fact that the story of their relationship – which seems to have fizzled out, rather than ended with a lot of drama – didn't quite seem to give Frank a compelling motivation to kill Rachael. However, there was also another possible suspect – one whose relationship with Rachael had been denied by Rachael herself, for reasons that will soon be quite obvious.
Enter Sheldon Jeter: The caring school teacher or a sexual encounter with students?
As previously mentioned, Rachael had a tendency to reach out to troubled students, attempting to help them with whatever difficulties they were dealing with. One of these students was 17-year old Sheldon Jeter, a star football player at Aliquippa High School. One night, according to Jen, Sheldon had reached out to Rachael on Facebook, saying he needed someone to talk to. Rachael agreed to meet up with him, and the two sat in Rachael's car in the parking lot of a Circle K and talked for several hours – at least, that was Rachael's version of events.
At one point, a police car pulled up and checked on them. The resulting police report, which would anonymously be leaked to the public in 2017, told a different story. According to the report, the officer had come across Rachael and Sheldon in an abandoned parking lot (rather than a Circle K) at 2am, the windows had been steamed up, and the passenger seat was reclined. All of this, of course, very much made it look as though Rachael and Sheldon had been having a sexual relationship. This incident also happened while Rachael and Frank were still engaged, and it's quite possible that Frank was the one who leaked the police report to the public, as he had a friend on the police force and was able to get his hands on a copy of the report prior to it leaking.
Rachel suspended and the mystery death threats
Unsurprisingly, Rachael was suspended shortly after the report leaked, and by December 2017, she was jobless, socially humiliated, and isolated, her relationship with Frank naturally having ended at this point. Rachael and her parents insisted that her relationship with Sheldon was completely innocent, and that the boy had merely mistaken Rachael's kindness as romantic affection. He was obsessed with her, they said, claiming that Sheldon had once turned up to Rachael's parents house, banging on the doors, begging to see her. In the months that followed, Rachael also claimed to have received several death threats via text message, though it was never confirmed if these messages existed nor who sent them.
In the lead-up to the night of her death, it seems that Rachael had begun to piece her life together again – in fact, she had started spending a lot of time with Sheldon's half brother, Rashawn Bolton, who was a much more age-appropriate match for her. Sheldon, of course, wasn't happy about this development. Rachael had also started hanging out with 17-year old Lauren Watkins, who ran in some of the same circles as Sheldon.
The night of Rachael's murder, she had been hanging out with Lauren, driving around town, getting ice cream. At one point, they passed by Sheldon Jeter and some of his friends, and Sheldon texted Lauren asking if she was with Rachael, and where they were going. Further texts from that night indicate that Sheldon was attempting to track Rachael's location. And of course, later that night, mere minutes after Lauren dropped Rachael off, she was dead.
Due to the nature of Rachael and Sheldon's relationship, police immediately suspected him, perhaps even more so than Frank. They searched his home, but they weren't able to procure enough evidence to charge him with the crime. Given the sequence of events, however, it does seem as though Sheldon is the most likely suspect – especially since the only other major person of interest, Frank, was cleared by police and is no longer considered a suspect (although some may side-eye that declaration, given Frank's connections to the Aliquippa police).
Two years later Sheldon was arrested for murder – but not for Rachel
After two years of living with the shadow of Rachael's death dangling over his head, Sheldon Jeter was finally arrested – but not for Rachael's murder. Instead, Sheldon was arrested for a different murder, one for which there was irrefutable evidence of Sheldon committing – the murder of his friend Tyric Pugh. Sheldon was found guilty of Tyric's murder, and sentenced to life in prison – and it seems this arrest has breathed new life into Rachael's case.
The case continues
In 2021, it was reported that a Pennsylvania grand jury had heard evidence in Rachael's case, and that Sheldon Jeter was being considered a suspect. Only time will tell, but perhaps we'll one day see Rachael's murderer brought to justice, even if it turns out that he's technically already in prison.