The case of
Natalie Antonetti
Victim Date of Birth
Info Box
Incident Location
Austin, Texas
Date of Conviction
Info Box
Body Discovered Date
Info Box
Natalie Antonetti, a carefree and devoted mother, suffered a terrible death, which still remains a mystery for over 26 years. The Austin police department was unable to identify anyone with a strong motivation to kill Natalie, a 38-year-old Cuban native who thrived in the Austin music scene and frequently welcomed friends over for haircuts and home-cooked meals.
Natalie Antonetti's Case
It was October 13th, 1985, just a regular Sunday. Natalie Antonetti, 38, lived in Austin, Texas, with her sixteen-year-old son Johnny Goudie and her roommate Susan Otten.
She went to a club called Toulouse with pals the night before, on October 12, returned at approximately 2.30 a.m., and right away fell asleep on the couch. Susan retired to her bed as well. She awoke at 4.40 a.m. to drink a glass of water, but Natalie Antonetti remained asleep on the couch.
After that, Susan, who had been sleeping in her bed for about an hour, awoke to the sound of beating and moaning and entered the living room after hearing a door close. She noticed Natalie sitting on the couch, her head bowed. Initially, she had no idea it was her since she appeared unrecognizable and was fully coated in blood.
Susan woke Johnny up and immediately called the police. Johnny approached NaNatalie Antonettitalie and tried to ask what happened, but she wasn't able to speak or respond. He had a fearful look in her eyes. When the paramedics arrived, Johnny wanted a kiss from his mom. And he got one. Natalie then entered a coma in the hospital. And she spent the next eighteen days in that state.
Natalie sustained blunt force trauma, consistent with an attack from a club or small baseball bat, as assessed by the medical examiner.
Dennis Davis: The Obvious Suspect for Natalie's Murder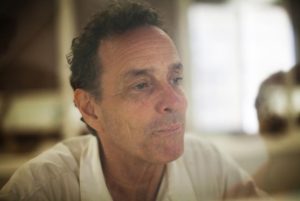 "Natalie, you can go to hell. And take Doug with you. If you don't have the brains and self-respect to see through his bulls–t, then f— you. D.D."
This is the note that Davis left for Natalie after he suspected she got a new boyfriend.
At the time of the incident, the on and off boyfriend of Natalie Antonetti, Dennis Davis, was not on the best terms with the victim. 
Linda Bless, a tour manager in the mid-1980s, was one of the pivotal witnesses against Davis. She said that he had two distinct personalities. One was an extremely sweet, compassionate side, and the other a jealous, angry, and violent one. And nobody had an idea when that side would come out.
According to Detective Tom Walsh, when he interviewed his former closest buddy, he said that the only time he ever saw Dennis furious was when another man was paying attention to a woman he was with. That was the only time that the wrath would flow and be visible.
Also, back in 2007, the Austin PD received an anonymous call twenty years after Natalie died. The call was ultimately traced to Rebecca Davis, who claimed her husband Dennis was the one who killed Natalie Antonetti.
But no charges were made for Natalie's murder until much later on. When in 2008, Det. Walsh sought Davis out to interrogate him about Natalie Antonetti's death. He discovered him in a Pennsylvania jail doing a two-month sentence for DUI. Dennis also stated that he owned many baseball bats. 
The' case against Davis was strengthening: the broken alibi, the baseball bats, and the angry note. Following that, Det. Walsh located an ex-girlfriend of his, who revealed the most damaging narrative of all.
Gelinda: "He was enraged, crying, and curled in the fetal posture." She also stated that he informed her that he had killed, or rather, murdered Natalie and confessed his guilt to her."
Davis said that during the crime, he was with his girlfriend at the time, Amparo Garcia Crow, and once he was informed of the murder, he immediately hurried to the woman's apartment.
However, police talked with Garcia Crow, who stated that Dennis ended their relationship just three days before Natalie's death and left her a note confessing to the crime.
That was sufficient for the police. Dennis Davis was caught and charged for the Antonetti Natalie, Austin murder in 2009, 24 years after the deed was committed.
The Trial: Natalie Antonetti's Murder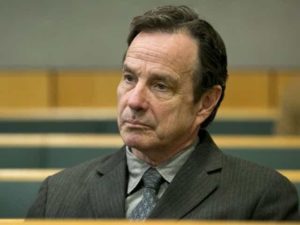 Wade Russell, a 30-year veteran of the legal profession in Texas, began working for Dennis Davis in 2009, following his arrest.
Russel said that everyone seemed eager to board this train. "In an unsolved case, it's natural that everyone would be interested in resolving it," he explained. 
He also stated that the issue is that there is insufficient evidence against his client to convict. According to him, his client is an innocent man.
"Detective Tom Walsh was also aware that the neighbor identified someone who did not resemble Dennis Davis," Russel said.
According to Davis' lawyer, the neighbor is the sole eyewitness: the man who called minutes after Natalie was assaulted to report a prowler armed with a baseball bat.
This neighbor recognized an individual, a tall, blond-haired man, near Antonetti's apartment complex. That was Marty Odem, the rapist who lived near Natalie at the time of her murder, the man whom cops had considered to be another one of their strongest suspects. 
Dennis is approximately 5'6″ to 5'7″ tall with a slim body and curly, dark hair. "It appears to be clear that my client is not the one identified by the neighbor and someone who could hurt Natalie," Russell continued.
If Davis was not the one who murdered Natalie, then who was? "It is plausible that Marty Odem was the one near Natalie's apartment and responsible for Natalie's death," Russell stated.
"There are also facts that confirm that Odem was acquainted with the victim in this case, and we also know he is extremely violent. He was abusive toward his girlfriend. And violent toward his ex-wife," according to Russel. He also underwent a polygraph investigation and failed it.
The Verdict and Case Updates
The trial judge sentenced Dennis to 36 years in prison, and Wade Russell testified that the defense was gutted since they were never really allowed to introduce evidence of another suspect.
In the latest development of the case, the appeals court determined that the ruling was the latest in a series of abrupt changes since the inquiry into Antonetti's death was reopened in 2007.
Davis' conviction was reversed by the Texas Tribune and the Travis County Prosecutors in 2013, ruling that he must face a new trial.
Meanwhile, the Antonetti case became entwined with the high-profile case of Michael Morton, who was released in 2011 after nearly 25 years in prison for a crime he did not commit: murdering his wife, Christine.
Antonetti's October 1985 attack bore uncanny resemblances to a prior attack on a young woman in her 30s who was murdered while sleeping: Christine Morton, 31, was assassinated in August 1986 by eight blows to the head while lying in bed in her southern Williamson County home.