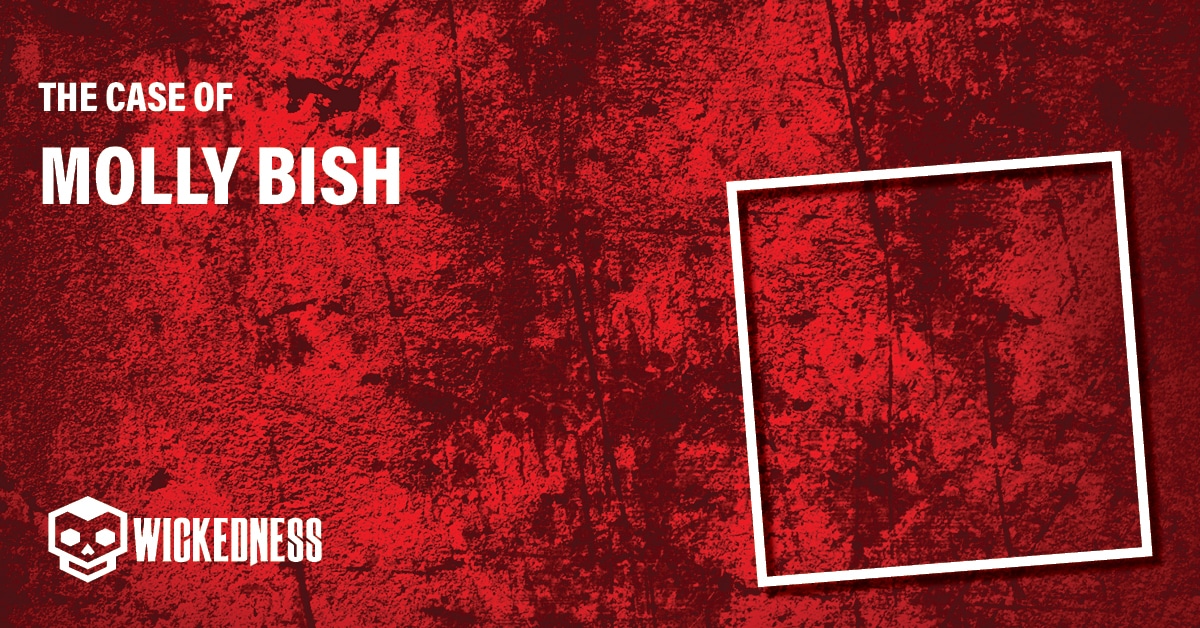 Victim Date of Birth
1983-08-02
Incident Location
Warren, Massachusetts
Body Location
Warren, Massachusetts
Body Discovered Date
2003-06-09
Who Was Sixteen-year-old Molly Bish?
On August 2, 1983, Magi and John Bish gave birth to their baby girl, Molly Anne Bish. A blue-eyed, blonde-haired beauty, Molly was the couple's youngest daughter who already had Heather and John Jr. at home. She grew up in Warren, Massachusetts, a safe, small town. Magi Bish and John were initially from Detriot, Michigan, but after a woman was abducted and killed, they wanted to raise their family somewhere safer. Molly had just finished her junior year of high school on the honor roll at the time of her death. In addition to being beautiful, she was a bright, well-liked, active girl. A caring, kind, and athletic person, it made sense for Molly to work as a lifeguard in the summer of 2000.
Events Leading up to Molly Bish's Disappearance
The day before 16-year-old Molly Bish went missing, on June 26, 2000, her mom dropped her off at Comins Pond in her hometown of Warren. The pond, which was semi-isolated, was where Molly was lifeguarding that summer, and she had already finished one week on the job. As Molly got out of the car and walked towards her lifeguard post on the beach, Magi Bish noticed a suspicious vehicle. A mustached man had parked his white car near Molly's lifeguard station. Albeit weird for the man to be there, Magi paid him no mind and drove away.
The following day, June 27, the day Molly disappeared, she and her mom first made a stop at a convenience store so she could purchase water and snacks for her shift. Right before 10:00 AM, just as she had the day before, Magi dropped her daughter off at Comins Pond, only this time there was no white car or mustached man. Molly left the car and started toward her lifeguard chair to await the eager swimmers. Magi pulled her car out of the parking lot, not knowing that was the last time she would see Molly.
Molly Bish is Missing: Runaway or Abduction?
A few minutes after Magi dropped Molly off, the children began to arrive at Comins Pond. Ready to swim, they ran towards the pond, but a cautious mom noticed that there was no lifeguard operating the post. As she walked closer, she saw a pair of flip-flops, a radio, and the open first aid kit. The mom then began to lifeguard, sitting in the chair.
One of the concerned parents contacted Molly's boss, who immediately alerted authorities but not her parents. For some reason, the police came to the assumption Molly left of her own accord, and still, no one contacted her mom and dad. Finally, by 1:00 PM, when there was still no sign of Molly, the authorities called Magi three hours after Molly was reported missing.
Magi had no idea anything was going on regarding her daughter. As far as she knew, Molly was at Comis Pond lifeguarding. When John and Magi heard from the police that Molly was missing, they knew something was wrong immediately. Heather, Molly's sister, joined her parents in searching for Molly. The panicked Bish family contacted Molly's friends, but none of them knew where she could be.
Even though she was working at Comins Pond as a lifeguard, the police theorized that maybe Molly had drowned. Upon hearing this theory, her brother jumped into the pond to search for his sister. A water rescue team also combed the water but to no avail. Molly was not in Comins Pond.
Then, Magi came to a gut-clenching realization, the creepy man from the white car the day before. The mysterious face of the mustached man stuck in Magi's mind, and she was able to give the police details for a composite sketch. The man she described was older, with grey hair, held a cigarette, and was the person responsible for Molly's disappearance.
Investigation into Molly Bish's Abduction
Because so much time was wasted thinking Molly ran off and abandoned her post, the crime scene was virtually useless. The mom had sat in the chair; children had run all over it; any evidence left behind was long gone, yet detectives tried their best even though there was also sand and water everywhere. One piece of evidence which stuck out to the investigators, though, was the open first kid. There was something highly suspicious about that.
Investigators theorized whoever took Molly faked an injury, waited until she was distracted opening her first aid kit, then grabbed her by surprise, either hitting her or using a weapon to scare her to comply. Molly's boyfriend and family cooperated with authorities, took polygraphs, and supplied DNA tests. The composite sketch was soon released to the public, and investigators set up a tip line.
Immediately calls came in regarding the suspicious man in the white car. One caller said they saw that car with that man driving near the cemetery around the time Molly disappeared, the cemetery connected to the pond. Another caller said they saw the man in the Comins Pond parking lot just minutes before Molly arrived.
Discovery of Molly Bish's Bathing Suit and Body and 2014 Discovery
A hunter found what looked like a blue bathing suit in the nearby town of Palmer, Massachusetts. A few months later, in May 2003, law enforcement was alerted about this and went to check it out. They did find a blue bathing suit, and it was Molly's. Her father recognized it right away. DNA also determined it to be Molly's.
More bad news would follow the discovery of the bathing suit in June 2003. After a massive search, human remains were found in Palmer in Whiskey Hill. In addition to the remains, searchers found hair and a tongue ring. Everything was identified as Molly's. Molly's dad allowed her to get her tongue pierced and even went with her.
Not all of Molly's remains were uncovered. Less than half of her was found. When Molly's remains were finally released to her family after medical examiners performed their tests, she was buried beside her prom dress. On August 2, 2003, on her twentieth birthday, Molly was buried.
A private investigator working for Magi and John Bish returned to the location where Molly's remains were found in 2003. While searching the area, the investigator found a buried with containing what looked like plaid boxer shorts and a pink tank top, similar items to what Molly was wearing over her bathing suit. Whether or not these clothing items belong to Molly or contain any forensic evidence was found is unknown.
Suspects in the Murder of Molly Bish
Rodney Stanger, serving time in Florida for the murder of his girlfriend, lived in Southbridge, Massachusetts, in June 2000. Southbridge is not far from the town of Warren. One year after Molly went missing, Rodney moved to Florida. The sister of Rodney's victim called Masschettes police after her sister died and informed them of this. He drove a white sedan like the one seen when Molly disappeared, was familiar with Comins Pond, and hunted in Whiskey Hill. His Massachettes firearm picture also looked exactly like the composite sketch.
Holly Piirainen was a ten-year-old girl who went missing in 1993 from Sturbridge, Massachusetts. When her brother returned from looking at their neighbor's puppies, but Holly did not, their parents grew concerned. While searching for Holly, someone discovered her show on the side of the road. Two months later, Holly's remains were found in Brimfield, Massachusetts, in Hampden County.
Rodney had gone camping in Brimfield before. In 2012 DNA evidence linked a man named David Pouliot to the murder of Holly. He has yet to be called a suspect. In 2020 the body of a 22-year-old man was exhumed in connection with Holly's murder in Hampden County. A letter inside his casket is believed to be linked to the case.
Gerald Battistoni, who died in 2014, is another man connected to Holly and Molly's murder. When he was named as a person of interest in Molly's murder, he was in prison for raping his girlfriend's daughter. In 2000 the young girl Gerald was assaulting lived on Comins Pond road. On the day Molly disappeared, Gerald was working on his white sedan and was test driving it in Warren, said his ex-wife. He attempted to commit suicide when the news mentioned his name in the disappearance of Molly. His picture also strongly resembles the suspect sketch.
In 2021 Worcester County District Attorney Joseph Early, Jr. named Francis "Frank" Sumner Sr., a registered sex offender, a potential suspect. Francis closely resembles the suspect composite. His son, Frank Sumner Jr, currently doing time in prison, gave his DNA sample to investigators for comparison to DNA in Molly's investigation. Unfortunately, in June 2022, there was a disappointing update. The DNA profile Frank Sumner Jr. supplied was not a match. His father, Francis "Frank" P. Sumner Sr., did not murder Molly and died in 2016.
Link Between Molly Bish and Holly Pirainen
Not only do Molly and Holly have rhyming names, similar looks, and were both viciously murdered, but Molly wrote a letter to Holly's family. After Holly went missing in 1993, Molly felt she needed to reach out to Holly's family to express her sympathies. Molly's letter to the Piiranien family read, "I am very sorry. I wish I could make it up to you. Holly is a very pretty girl. She is almost as tall as me. I wish I knew Holly. I hope they found her." Both girls were ten years old in 1993.
Frequently Asked Questions
1. What was Molly Bish's cause of death?
Molly Bish's cause of death is undetermined, but the manner of death is considered a homicide.
2. What year did Molly Bish die?
Molly Bish died in 2000.
3. How old was Molly Bish when she died?
Molly Bish was a 16-year-old girl when she died.
4. Who are Molly Bish's siblings?
Molly Bish's siblings are Heather Bish and John Bish Sr.
5. Where were Molly Bish's remains found?
Molly Bish's remains were found in Palmer, Massachusetts