The case of
Michelle Hoang Thi Le
Victim
Michelle Hoang Thi Le
Victim Date of Birth
Info Box
Incident Location
A Remote Canyon Area, San Mateo County, California, US Disappeared from Hayward, California, US
Date of Conviction
Info Box
Body Discovered Date
Info Box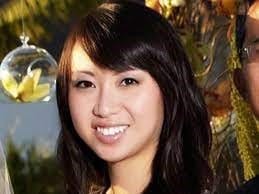 Giselle Diwag Esteban brutally killed Michelle Le out of jealousy. Esteban was pregnant when she killed Michelle and gave birth to a healthy son in prison
Victim: Michelle Le
Michelle Hoang Thi Le was born in San Diego's Rancho Penasquitos neighborhood. Michelle grew up with Michael Le, her younger brother, and attended Mt. Carmel High School. Then she went to San Jose State University and graduated from there.
Michelle always wanted to study medicine and moved to San Francisco to pursue her dream. She got accepted by Samuel Merritt University, Oakland and there she met Scott Marasigan for the first time. Her high school friend, Giselle Diwag Esteban introduced Michelle to Scott. Michelle and Scott started dating in early 2002 but their relationship ended within a few months and they remained good friends.
Later that year, Scott Marasigan and Giselle, who met at San Francisco State University, started dating and they both were blessed with a daughter. But their relationship also ended and Giselle started blaming Michelle for that. She thought that Scott and Michelle were having an affair.
Scott explained to her that they broke up but she could stand the thought that the father of her child is spending time with someone else.
Michelle Le's disappearance (May 27, 2011)
Things got complicated between Michelle and Giselle and they had multiple arguments at different times. On May 27, 2011, Michelle disappeared and her empty car was found near Kaiser Permanente Medical Center. The car was parked on Ponderosa Court and it also had blood inside. Her family got worried and contacted authorities to report Michelle's disappearance.
Multiple missing person organizations started looking for Vietnamese-American nursing students but nothing was found until 17th September 2011.
Michelle Le's body was found (Sept, 17, 2011)
On 17th September 2011, Michelle's decomposed body was found from a remote canyon area. Sadly, authorities couldn't determine her cause of death because her body was in a very bad condition because of decomposition.
The police suspected Giselle Diwag Esteban because of her history with Michelle. Later the police found out that Giselle was responsible for Michelle's death. Authorities arrested Giselle and charged her with murder on 7th September 2011 even before Michelle's body was found.
Convicted Killer Details: Giselle Diwag Esteban
As mentioned, Giselle Diwag Esteban and Michelle Le were friends. But Giselle ended that friendship because she thought Michelle was responsible for ending her relationship with her ex-boyfriend. Giselle was pregnant when she killed Michelle and she said that Scott is the father of her second child. However, Scott said that there is another person who could be the father of the second child.
Scott also mentioned that they had ended their relationship but still they had sexual relations even after breaking up. That's one of the reasons why Giselle was furious at Michele and used to send her threatening text messages.
Investigation Details
Michelle's car, which was found near Kaiser Medical Center, was quickly identified but her family couldn't identify the body because of its conditions. The coroner's office of Alameda County performed multiple tests on the body and it was identified by using Michelle's dental records on 19th September 2011. However, they were unable to determine her cause of death.
Giselle was already arrested and charged with the murder. As investigations proceeded, authorities tested the blood stains from Le's car and found DNA evidence against Giselle. The same DNA was also found on Giselle Esteban's shoe and the steering wheel of her car.
The CCTV footage also showed that Giselle was around the area from where Le disappeared. However, she continuously denied her involvement in Le's disappearance. The FBI and the Hayward police also tracked down the phone movements of both Giselle and Michele and found out that they moved together the day Michele disappeared. So, it became clear that Giselle was involved in the murder case.
Later it was found that Giselle attacked Michele in the parking garage and went to a makeshift grave in her own car to bury her. Investigations also found that she also went to an Apple Store with Michele's phone to get it unlocked. Her hostile and threatening text messages were also found on Michele's phone.
Trial and Verdict
Giselle Diwag Esteban entered a not guilty plea and she went to court on 17th September 2012. She was found guilty and convicted of first-degree murder on 29th October 2012. On, 24th December 2011, she was sentenced to spend 25 years in prison for committing Le's murder.
Giselle Esteban gave birth to a boy in prison as she was pregnant when she killed Michelle in the parking lot. She also showed no remorse for everything she did to Michelle. The judge also warned her that she might never be paroled if she continues to think that what she did was not wrong.
Frequently Asked Questions
Who found Michelle Le's Body?
A woman named Carrie McGonigle found the decomposed body of Michelle Le. Carrie was the mother of Amber Dubois, a 14-year-old girl, who was killed back in 2009. Le's remains were found in Niles Canyon and they were not identifiable.
What happened to Michelle Le?
Michelle Le was a student at nursing college and she was brutally murdered by Giselle Esteban, her former friend. Giselle killed her because she thought that Michelle ended her relationship with her ex-boyfriend.
What was Giselle Esteban's sentence?
Giselle Esteban was sentenced to spend 25 years in prison for killing Michelle Le in a Hayward hospital parking garage. She buried her body in a remote canyon area that was found about four months later.