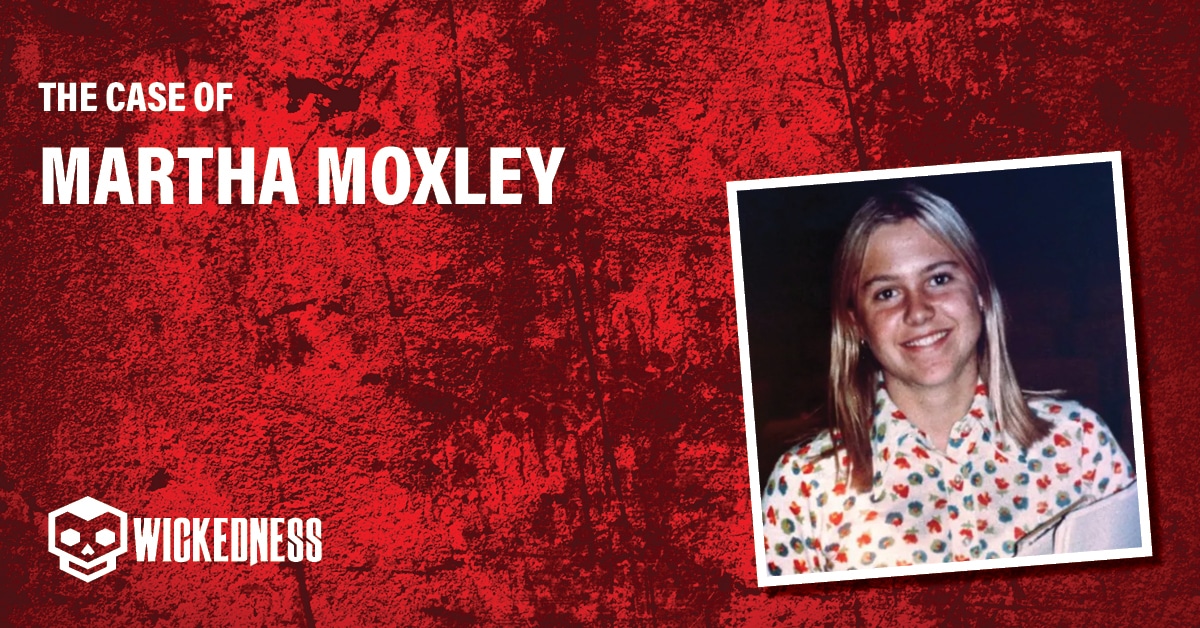 Victim Date of Birth
1960-08-16
Incident Location
Belle Haven, Greenwich
Body Location
Belle Haven, Greenwich, Connecticut
Date of Conviction
2002-06-07
Body Discovered Date
1975-10-31
Who was Martha Moxley
Martha Elizabeth Moxley was born on August 16, 1960, in San Francisco California to Dorthy Moxley and John David Moxley. Martha had an older brother named John Moxley. Martha was raised in San Francisco and her family was very successful financially. Her father, David, was part of one of the biggest consultant companies in the country.
In the summer of 1974, the Moxley family moved to Greenwich, Connecticut. Specifically to Belle Haven; one of the best neighborhoods in the US, an elite and safe place for wealthy people. Martha was a good popular student and this didn't change once she moved to Belle Haven where she wouldn't have any problems making new friends. She used to hang out with her new neighbors, a couple of them being Thomas and Michael Skakel, a couple of rich kids.
Martha Moxley's body found dead under a tree

On October 30, 1975 a night before Halloween, Martha and her friends have planned the "mischief night" party. Sadly she was grounded for being out too late a week before and her mother, Dorthy Moxley, wouldn't let her go. Martha asked, asked and asked again to please let her go and Dorothy finally said Yes. She gave Martha a 10:00pm curfew though. Actually, Martha was going to be the one offering a Halloween party next day so Dorthy thought it was also better for her to get home early and rest.
Happy Martha grabbed a box full of eggs, foam pranks and left to the party with two friends, Ellen and Jeffrey. First they go to the McGuire's and picked up Jacky and then Mary. They all went together to the party that was being hosted by the Skakel brothers, Thomas and Michael.
The Skakel family was a bit weird. It was conformed by 7 siblings, a woman and six men. Kids to Rushton Skakel and Ann Reynolds. She died of brain cancer and the kids were left with their dad, who was usually too busy to take care of them personally. So Rushton Skakel hired a lot of people to do it for him; maids, cooks, drivers, tutors, you name it, the Skakel siblings had it.
The kids attended the Brunswick private school while Martha attended Greenwich high school, this is why they didn't know each other super well but they did have some contact. In fact, in her personal diary she had some lines talking about them and how they got along.
Around 9:00pm the party moved to the Skakel's car. They wanted to listen to music. Martha was sitting in between the two brothers. Apparently both of them were interested in her. At some point Thomas, being super drunk tried to get a bit flirtatious with Martha and tried to touch her leg but she asked him to stop. When it was almost 10:00pm, one of the Skakel's older brothers asked them for the car because he wanted to go watch a movie at his cousin's. He asked everybody if they wanted to join him but Martha knew she had a curfew time to get home and kindly refused. Thomas immediately said he had some homework to do and refused too. They started walking together and started kissing too. Their friends didn't really like the romantic atmosphere so they left. The last time they saw Martha she was walking with Thomas to his backyard.
Around 10:pm Martha's mother was painting on the second floor of her house when she heard some guy screaming outside, she also heard dogs barking. When it was 11:00pm, Martha's brother John Moxley got home and Dorthy told him that Martha Moxley wasn't home yet. She was going to be grounded again! She thought Martha was deliberately breaking her rules by staying out so late.
Minutes kept passing and still no Martha; Dorothy started to worry a bit and decided to call some of Martha's friends. After talking to some neighbors that attended the party they all told Dorthy that Martha was probably still at the Skakel's, there's where they last had seen her.  Dorthy Moxley called the Skakels and Thomas answered the phone, he said the last time he saw Martha was around 9:30pm but he had to do some homework so they said goodbye. He said he didn't know where Martha could be.
After midnight, without any news of Martha, Dorthy finally called the police. Agents showed up immediately and conducted a search through the neighborhood. They found nothing. John Moxley grabbed his bycicle and drove around the neighborhood but no signs of his sister.
Belle Haven police believed that Martha was a teenager and probably was with friends or maybe a boyfriend and she would be home soon. Finally Dorthy went to the Skakel's house and talked asked Michael if Martha was there, since he opened the door… He said "No". To Dorthy Moxley, Michael Skakel looked drunk, like he had been drinking and not having any sleep. She knew Martha liked drinking beer so maybe she was inside their house somewhere drinking with them. But no. Nothing again.
On October 31, one of Martha's friends and a family friend was going to visit the Moxleys to see if there were any updates. When she was close to the house, she believed she saw something weird in the backyard under a tree. As she got closer, she realized that the weird thing was in fact Martha's body. She immediately called the police.
How did Martha Moxley Die?
An autopsy was ran to Martha's body and it revealed that Martha Moxley had been hit in the head with a golf club repeatedly with so much rage, the club broke into pieces. And once it was broken they used it to stab her. Martha's jeans and underwear were down to her ankles but the forensic examiner said there were no signs of sexual assault.
Michael Skakel
Michael Skakel was born on September 19, 1960, he is the fifth of seven children, born to Rushton Skakel and Anne Reynolds. Rushton Skakel's sister Ethel Kennedy is the widow of U.S. Senator Robert F. Kennedy. Skakel's grandfather George was the founder of Great Lakes Carbon Corporation, a coal company that was one of the largest and wealthiest privately held corporations in the United States.
After his mother's, Anne Skakel, death from brain cancer in 1973, Michael Skakel began abusing alcohol. He was a poor student and reportedly flunked out of a dozen schools. He and his brother Thomas were always described as troubled youths.
In 1978, Skakel was arrested for drunk driving in New York State. To avoid criminal charges, his family sent him to the Élan School in Poland, Maine, where he purportedly received treatment for alcoholism. He ran away from the school twice before leaving after two years. According to his classmates Michael Skakel was a point of torture in the Elan school. The teachers would make him fight other students and wear a sign that said ¨I'm a murderer.¨
Investigation Details
Belle Haven police arrived to the murder scene as soon as possible. Yes, the disposition was there what they lacked was experience! It had been 20 years since the last homicide in that town and after that they had only been dealing with very small things. As said in the beginning, Belle Haven was one of the safest neighborhoods in the country.
When the main detective took a look at Martha's body, he noticed she had been hit in the back of the head. Her pants and underwear were down to her ankles. And a few meters away he found the murder weapon; it was a six iron golf club that was missing the handle.
Martha's body was removed from the scene and taken to the forensics but the crime scene wasn't preserved. From the very beginning, when the first two officers showed up, they were supposed to guard the body but one had to make a phone call and the other one was following a lead, they left Martha Moxley's body alone and when they came back, a dog was running around the corpse, he was even liking part of the blood. Later there was also a lot of people walking around without really caring about preserving anything.
An autopsy was ran to Martha's body and it revealed that Martha Moxley had been hit in the head with a golf club repeatedly and once it was broken they used it to stab her. Key discovery was that the golf club matched a set of golf clubs that belonged to the Skakel family. They were coincidentally missing the six club which was particularly the type used to kill Martha.
Investigation seemed pretty positive there. There were several witnesses that had last seen Martha alive in company of Tommy Skakel. The murder weapon belonged to his rich family. Yeah, not so easy having into consideration that this was a very wealthy family so they already had a lot of means to manipulate many things with money-if they wanted to- But no, that wasn't the main thing or the most important that came with their name, since everybody in that neighborhood had money too. The Skakel family belonged to the ¨Kennedy clan¨. Thomas and Michael were Ethel Skakel Kennedy's nephews. She was the widow of Robert F. Kennedy who was the bother of President John F. Kennedy himself. This made the Skakels a family with a lot of power and influences.
So even when police had reasons to make Tommy Skakel a person of interest because he was the last person seen with Martha; they didn't seem to think this was too important. At least investigators did ask for his testimony about that night. He said Martha left around 9:30pm and he went back home to do some homework. He mentioned a particular assignment about Abraham Lincoln. One of the investigation officers went to Tommy's school and asked his teachers about said assignment but none of them had assigned anything related to Lincoln.
The golf club could have been reason enough to get a search warrant for the Skakel's house but instead what police did was ask for a consensual. They asked 18-year-old Julie Skakel to look inside the house herself for the golf club's missing handle. How is that possible? Right?
Police investigators also talked to Tommy's younger brother Michael and he said that after saying good bye to everybody that night he had watched a movie with his cousins and then gone to sleep.
Kenneth Littleton, a 23-year-old teacher who had been hired to tutor Michael and his six siblings at their mansion on the same day of Martha Moxley's murder, became a person of interest for the police. Ken littleton met Rushton Skakel in the afternoon of October 30 and following a short interview over cocktails, Rushton hired him on the spot, offering him $400 a month and free room and board. After that, Kenneth, Rushton and the seven Skakel siblings had a fancy dinner together. Following supper, Littleton said he settled into his room at the Skakel family home to watch the TV premiere of "The French Connection." Tommy joined him for the famous chase scene in the movie.
In 1976, possibly because nobody understood how it was possible to not have a formal suspect already, police called Ken Littleton for questioning. Because he was now a suspect in one of the state's biggest unsolved cases, Kenneth lost his new job at an elite school in New Canaan, and his life began to spiral further out of control. Police spent years trying to pressure a confession from Ken but they got nothing. Once they even set up a sting in a motel room with Mary Baker, Littleton's ex-wife, who wore a wire and tried to get Littleton to confess to the crime. Littleton didn't. He would be taken for interrogation several times, he recalled one time when Jack Solomon, the state's lead inspector, violently screamed, "You murdered Martha Moxley! You murdered Martha Moxley!" But again, nothing came from all this show.
The case went cold for several years.
In 1991, William Kennedy Smith went on trial for rape, putting the family and Martha's case on the public eye again. The investigation starts running again and it was the Skakel's family investigators that released damaging information for them. They said that after 16 years of Martha Moxley's murder, both Thomas and Michael changed their story. In their report they said that Thomas Skakel lied to the police. That Thomas didn't say goodbye to Martha at 9:30 but instead closer to 10:00pm and that they had engaged in sexual activity with each other which he described as mutual masturbation.
The report also established that Michael lied too. His new testimony was that after the movie he watched, he was out roaming the neighborhood. At some point he ended up outside Martha's bedroom, where there was a tree. He said he climbed the tree and started throwing rocks at her window. She never answered. So instead of leaving, Michael decided to masturbate to Martha. Why he would admit to that weird story? An investigator thought he did this because it would give reason for his DNA to be in the crime scene.
In 1997, Mark Fuhrman (disgraced O.J. simpson detective) got involved in the Skakel-Moxley murder case. He conducted his own very thorough investigation at the end of which he concluded that the person who killed Martha Moxley was Michael Skakel. Fuhrman theorized that Michael was in rage for Thomas and Martha's involvement and he probably had confronted her when she was on her way home. He then attacked her and killed her. In Mark's theory he said he believed that somebody in Michael's house would have to know he had killed Martha. He must have been covered in blood when he went back home.
Michael Skakel's Trial
Twenty five years after Martha Moxley was killed, Michael Skakel was charged for her murder on January 20, 2000.
The murder trial began on May 7, 2002 in Norwalk, Connecticut. Evidence of Michael's confession to the crime were admitted at trial as well as Martha Moxley's journal in which she discussed her relationship with the Skakels. In her diary she says she just wanted to be friends with them even when Tommy was trying to constantly make moves on her. And Michael was continuously acting like a jerk. In fact, she wrote that she didn't want to visit them at their home anymore. This didn't really act like evidence but prosecutors thought it showed the victim's state of mind regarding the accused.
About Michael Skakel's confession to the crime, the prosecution had some witnesses from The Elan School, a private coeducational and controversial residential behavior modification program and therapeutic boarding school in Poland, Androscoggin County, Maine. Michael attended this school during the 70's and his classmates assured he would always talk about something bad he did or somebody he hurt, A couple of them said he literally told them he had killed Martha Moxley. One of the former students, Gregory Coleman, testified that Michael was given special privileges and had bragged, "I'm going to get away with murder. I'm a Kennedy."
Verdict
On June 7, 2002 the jury found Michael Skakel guilty for the death of 15-year-old Martha Moxley. He was sentenced to 26 to life in prison. He was assigned to the Garner Correctional Institution in Newtown, Connecticut.
After a decade in prison and On October 23, 2013, he was granted a new trial by Connecticut judge Thomas A. Bishop, who ruled that Mickey Sherman, Michael's defense attorney at the time of his trial, failed to give and adequate defense to Skakel when he was convicted in 2002. Prosecutors stated they would appeal the decision.
On November 21, 2013, Skakel was released on a $1.2 million bond along with other conditions: Supreme court ruled he was to be monitored with a GPS device; could have no contact with Moxley's family; must periodically check in over the phone; and would not be allowed to leave the state of Connecticut unless granted permission, although he had since relocated to Westchester County, New York.
In January 2018, prosecutors asked the Connecticut Supreme Court to revoke Michael Skakel's bail and to return him to prison to resume serving his sentence. On October 30, 2020, chief state's attorney Richard Colangelo informed the Superior Court that Skakel would not go through another murder trial.
John and Dorthy Moxley attended every appointment at court. Martha's father David died of a heart attack when he was 57.
Another Theory: Robert F. Kennedy Jr. wrote a book called ¨Framed¨
Robert F. Kennedy Jr. wrote a book called ¨Framed¨ in which he disclosed new information about Martha Moxley's death and how he could prove Michael was innocent. He said that on the night of October 30, 1975, a young prominent male called Tony Bryant –cousin of Kobee Bryant- who used to live in Greenwich but moved to New York at the time. Tony said that he brought a couple of his New York friends back to Greenwich and after hanging with them for a little while but left them eventually. He also said that these two friends later confessed to the crime. According to him, this friends were drunk and violent and talked about going ¨cave man¨ on some woman. One of them had seen Martha before and he described himself as being obsessed with her beautiful blond hair. Tony Bryant told this to his mother at the time but she told him to better not say anything. To her, it wasn't the safest thing for a black boy to talk about that, she believed he would be the one blamed at the end. A two-week hearing in April 2007 allowed the presentation of this hearsay evidence, among other matters. In September 2007, Skakel's attorneys filed a petition, based in part on Tony Bryant's claims, asking for a new trial. On October 25, 2007, a Superior Court judge denied the request for a new trial, saying Tony Bryant's testimony was not credible.