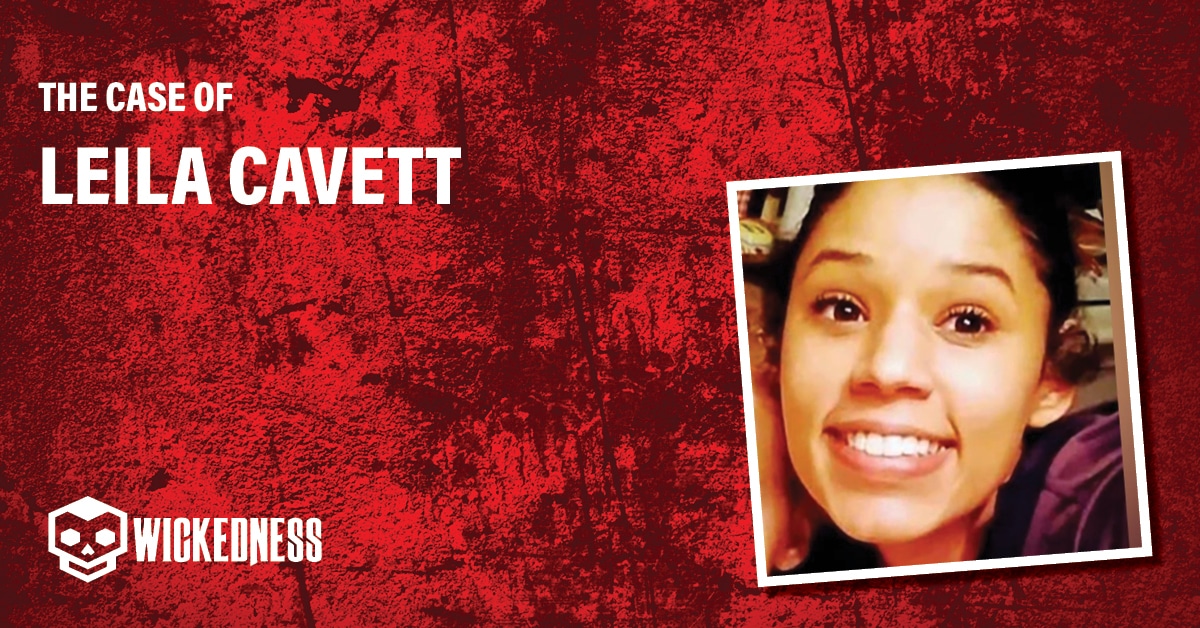 Date of Death
Undetermined
21- year old mother, Leila Cavett, was reported missing in July 2020 when her 2-year-old son was neglected in an apartment complex's car park. Despite all attempts, her body has not been found.
Leila Cavett
Leila Cavett was born in 1999 and raised in Jasper, Alabama. She had black hair, brown eyes, and a beautiful smile. She was a 21-year-old mother to her son Kamdyn living in Georgia. She lived with her uncle after a falling out with a friend. At the age of 19, Lelia fell pregnant, and although it was a shock, she decided to keep her baby boy and dedicate her life to raising him. Leila struggled with drug addiction as a teen, but after her son, Kamdyn, was born, she tried to be better for him. Her family said she would never go anywhere without him. Leila didn't have a job at this point and was hopping around between family and friends' houses. Only July 24th, Leila and Kamdyn drove from Georiga to Florida in her truck.
The Disappearance
Leila Cavett was reported missing on the 26th of July after her two-year-old son Kamdyn was found wandering the Miramar Apartment complex alone in a t-shirt and a diaper. He was filthy, covered in sand and barefoot. A woman by the name of Ebony Williams noticed the boy. She figured his mum must have been around and started helping him look for his parents. After spending time looking for the parents and exhausted all other options, Ebony called the police.
The police took over the efforts to find the boy's family. This included knocking on doors, handing out flyers, and posting the boy's picture on social media. For more than 24 hours, no one came forward with any information about the boy. Eventually, the family identified the boy as Kayden; however, they lived 12 hours away, so the boy was placed into foster care awaiting their arrival.
They then began taking steps to reunite the boy with his biological father. Leila's grandmother said, " there is no way she would have ever left her baby." 2 days later, the police were still looking for Leila Cavett.
Leila's family said she had no connections in Florida, so they were unsure what she would be doing with the little one in Florida. The last person to have contact with Leila was her grandma. It was through a Facebook message.
Leila's truck was located in the parking lot of Walmart in Hollywood, Florida, on Wednesday, July 29th. About a 2-miles away from where Kayden was left alone.
Her case was turned over to the Hollywood police department. Lelia was nowhere near her truck. Police noticed that the driver's side window was broken, and the visor on the driver's side was bent out of position. They found a red substance in the truck that appeared to be blood. They also found shovels in the back with red droplets.
The police kept surveillance on the truck and noticed a man approaching it. They immediately brought the man in for questioning. It was 38-year-old, Shannon Ryan. He claimed Leila had sold him the white truck.
Shannon Ryan
Shannon had dreams of becoming a lawyer; however, unfortunately, involvement with a bad group of friends and drug use took Shannon down the wrong path. In 2011 Shannon and another man were involved in a string of burglaries in Alabama. He was charged with third-degree burglary and sent to prison for a 16-year sentence. He was released in 2015. Shannon was also a self-proclaimed "witch." Curtis Cavett has repeatedly told his daughter was not involved with Witchcraft.
Investigation Details
On July 26, Shannon used Leila's credit card at the gas station near where she had been last seen. He brought extra strength carpet odor eliminator, duct tape, and extra-large black garbage bags with her credit card.
Several employees of the RaceTrac gas station were interviewed and told investigators that they had seen Ryan using the dumpster the night of Leila's disappearance. They stated some of the items discarded were children's toys and women's clothing.
From July 27, 2020, surveillance footage shows Shannon dragging a large object wrapped in black trash bags from the truck to a dumpster. The surveillance video also shows him throwing away bloody towels.
A federal search warrant was executed on Shannon's phone. Upon searching Shannon's search history, police noticed he had looked up whether bleach and alcohol make chloroform and the commercial garbage pickup schedule for the area.
The FBI has conducted multiple searches of the Monarch Hill landfill in Pompano Beach, Florida, but Leila's body has not been found.
Verdict
Shannon Ryan is being held at Broward County Jail without bond for the charge of child neglect. He is now facing a second-degree murder charge and tampering with evidence charge.
Frequently asked questions
What happened to Leila Cavett?
21-year-old Leila Cavett mysteriously disappeared on the 26th of July 2020, her 2 year old boy was found neglected in an apartment complex carpark. Leila's body have not been found.
What happened to Shannon Ryan?
Shannon is being held at Boward County Jail without bond on a child neglect charge. He is also facing second degree murder charges and tampering with evidence charge.