The case of
Kortne Ciera Stouffer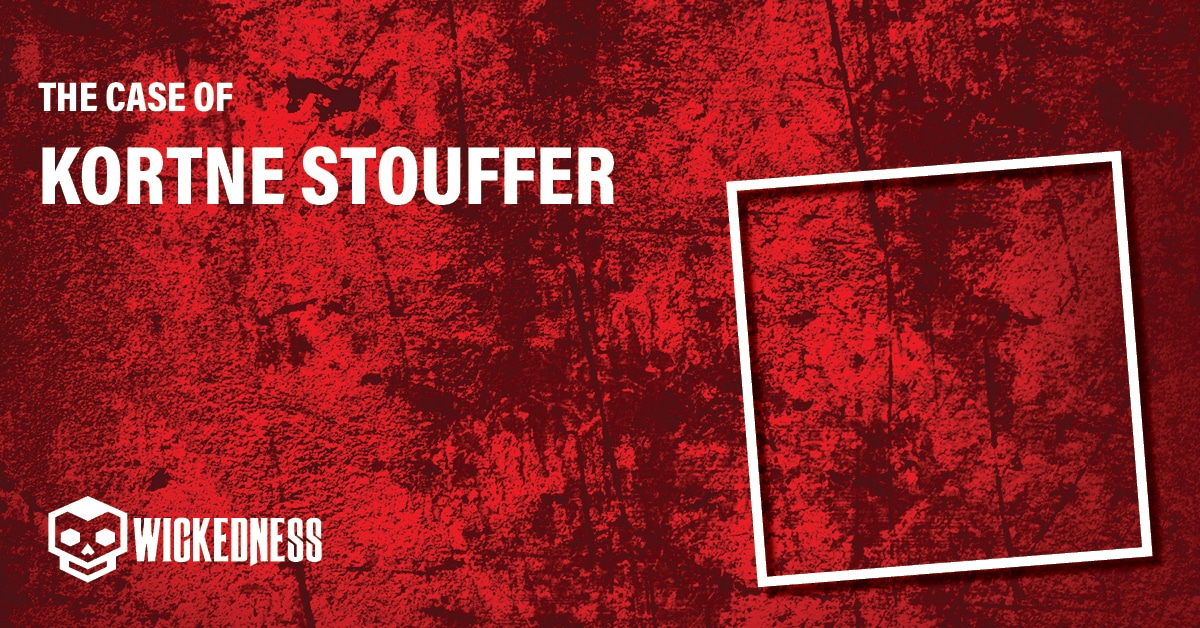 Victim
Kortne Ciera Stouffer
Victim Date of Birth
Info Box
Incident Location
Palmyra, Pennsylvannia
Date of Conviction
Info Box
Body Discovered Date
Info Box
Who was Kortne Stouffer?
21-Year-Old Kortne Stouffer was a free-spirited young woman from Lebanon County, close to her family and living with her boyfriend, Brad Herr, at the time of her disappearance. Kortne and Brad rented an apartment at 810 West Main Street, Palmyra, Pennsylvania, not far from her childhood home. Her parents, Wendy Stouffer Hammel and Scott Stouffer described the relationship as the first time Kortne had ever felt that way about someone, with them moving in together after nine months.
On the evening of July 28th, Brad and Kortne held a party at their apartment, which was interrupted by the police at around 9:30 pm after a neighbor had gotten in touch with them. Brad was on probation at the time and the presence of alcohol at the party meant he was violating probation and was therefore taken into custody. After speaking with her mom around 9:45 pm and expressing her concerns about the situation, she contacted 29-year-old Cody Pruett, an acquaintance of Kortne who was known to have a crush on her. The pair met at a nearby bar to drink, eventually meeting up with Cody's friend Milton Rodriguez and another couple.
Kortne was then asked to leave the bar after an altercation with the couple; while she was forced to leave, the rest of the group remained at the bar.
Kortne Stouffer Found Dead
At about 2:00 am on July 29th, Kortne texted Cody and Milton, asking them to take her home, to which they agreed. Cody first dropped Milton off at his residence and then, at Kortne's request, dropped her off at the bar to pick up her car. While Cody agreed to this, he insisted on following her home to ensure she got there safely.
Cody & Kortne arrived at Kortne's place around 3:00 am; at this point, Kortne saw her neighbors and got into an argument with them, believing them to be who called the cops earlier that night. This led to the police arriving at 3:30 am to deal with the commotion. According to Cody, Kortne and he entered her unit at around 3:50 am.
Roughly 10 minutes later, the police were called again after a neighbor heard loud banging coming from Kortne's unit. Although when they arrived on the scene at 4:12 am all was quiet, and despite knocking on Kortne's door, they proceeded to leave when nobody answered.
The Crime Description
The next day Kortne was due to meet up with her brother, Austin Stouffer, and their grandfather to attend the Lebanon County fair, but 21-Year-Old Kortne Ciera Stouffer failed to arrive.
After a worrying and uncharacteristically long 'radio silence', Wendy went to her daughter's apartment. Here she found Kortne's car, strangely with the windows rolled down, and Kortne Stouffer's dog who had seemingly not been let out all day. Her purse and cell phone were also still in the apartment with the a/c and TV left on.
Wendy rang around Kortne's friends and everyone who had recently been contacting her, and nobody seemed to know where she was. Upon finding this scene, Wendy contacted Scott Stouffer, who immediately drove over to his daughter's apartment. Scott then discovered the texts between Kortne and Cody and contacted him for help in finding his daughter.
Cody explained what had happened that night, saying that he entered the apartment in order to help calm Kortne down, after which they had fallen asleep and when he woke up at 7:15 am the next morning, Kortne was not in her bed.
At that point, they called the police and were asked to go down to the station the next day to file a missing person report.
Investigation Details
The Palmyra Police Department got the assistance of the Lebanon County District Attorney's office straight away. Kortne's apartment and vehicle were processed numerous times by a variety of law enforcement agencies as they were seen as potential crime scenes. However, no signs of foul play have ever been uncovered.
Kortne's 44-year-old neighbour, Todd Saksek, was of particular interest after the show of hostility between him and Kortne the night in question. Investigators uncovered a voicemail left by Todd on their landlady's phone; sounding very irate, he threatened to take care of the situation himself if the 21-year-old was not removed from the duplex. Kortne's family also recalls him acting oddly, refusing to speak or make eye contact with them. Scott Stouffer also remembers taking many garbage bags to his car, claiming he was undergoing a DIY project. Despite police officers searching his trash from that day and other surrounding days, and cadaver dogs searching his apartment, nothing was found.
About a week after Wendy held a candlelight vigil at the police station, the Palmyra Fire Department organized a search. Again, despite searching a full two-mile radius around Kortne's apartment, no evidence was discovered.
Many of Kortne's friends have been questioned numerous times by police and also given polygraph tests. Brad, Kortne's boyfriend, was unable to provide much information to push the investigation forwards as he was in police custody at the time of her disappearance. While it is understood that he wasn't particularly cooperative, most people chalk this up to his general distrust of law enforcement, especially after his previous experiences.
Although Cody appears to be the most logical suspect, his story and alibi were investigated thoroughly. A police officer located surveillance footage that corroborated his version of events, a version that has remained consistent throughout the investigation.
Meanwhile, Scott decided to contact Milton who came across as rather nervous. His answers were vague claiming to have absolutely no knowledge of Kortne's disappearance. After Scott shared his impressions of Milton and Cody with the investigators on the case, they obtained a search warrant for both of their apartments and vehicles. Again, no evidence was found that linked them to the disappearance.
Some people believe the potential crime could have been drug-related. After more details came to light about the argument Kortne had gotten into at the bar, it became apparent that the man was a known drug dealer. This, alongside her known marijuana habit and the fact her boyfriend Brad was also known to deal drugs, has some people believing that it may be some kind of drug debt.
In March of 2014, a woman local to the area came forward with claims that she had overheard a conversation in which two individuals claimed to have killed Kortne while stealing drugs and money from her apartment. They made the claim that they rolled her body into a carpet and dumped her into Memorial Lake. Once again, this potential lead seemed to amount to nothing, when the lake was searched and no evidence was found.
As of July 29th 2022 it is the 10th anniversary of Kortne's disappearance and the Lebanon County District Attorney is still leading the investigation. The case continues to be treated as a homicide, and given the general lack of evidence nobody has been ruled out as a suspect.
Frequently Asked Questions
What happened to Kortne Stouffer?
Kortne Stouffer went missing July 29th 2012, the case continues to be treated as a homicide, but with a lack of evidence, it is difficult to understand what happened to her. Kortne Stouffer's case is still open and unresolved today.
Was Kortne Stouffer Found?
No, Kortne Stouffer was never found and still remains missing to this day.
Who is Kortne Stouffer
21-year-old Stouffer was a spa employee and animal groomer who lived with her boyfriend in Palmyra, Pennsylvania when she mysteriously went missing without a trace.