The case of
Susan Bernstein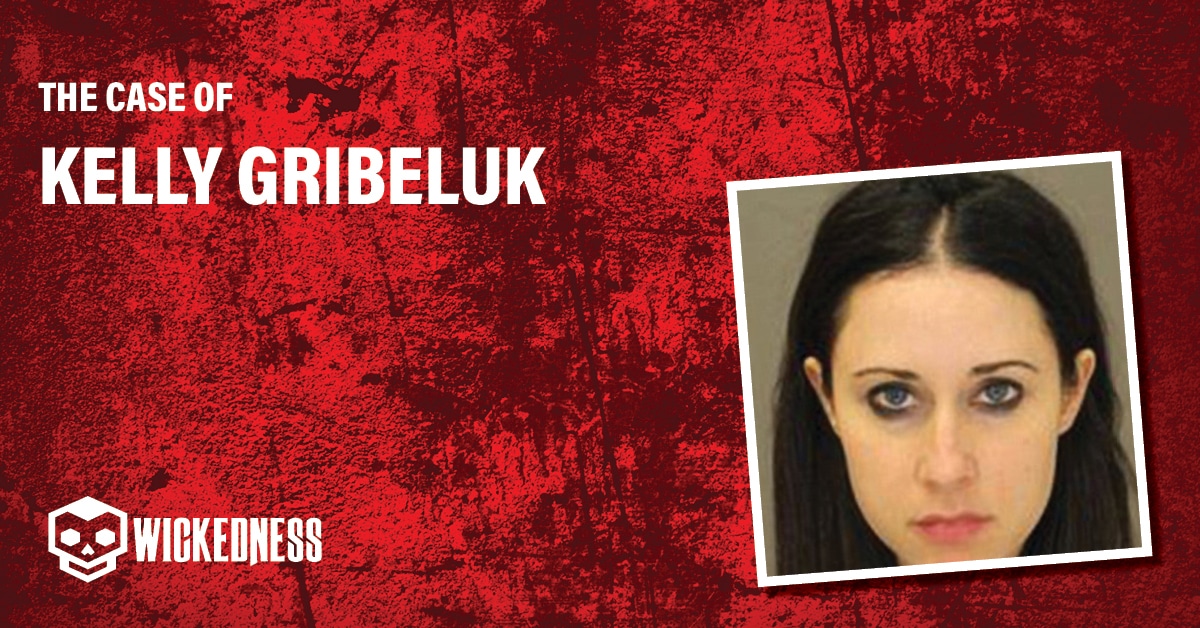 Kelly Gribeluk – A mistress, caught in murder for hire plot.
There are divorces, and then there are murder plots. Kelly Gribeluk and her lover Ira Bernstein wanted to murder Ira Bernstein's wife, Susan Bernstein in a bizarre murder-for-hire plot to make it look like "an accident."
Ira Bernstein and Susan Bernstein
Ira Bernstein was married to Susan Bernstein and together they had three children. Two daughters and one son. Ira meets Susan at the Penn States in the 1990s. Ira received a doctorate in podiatry, and Susan achieved a master's in education. The pair married in 2002, and Susan decided to be a stay-at-home mother. Ira Bernstein was a very well-known man in the town. He was the local podiatrist, a good doctor who even treated the entire fleet of the feet at the Ramapo Police Department. Ira's podiatry practice was successful, so he opened multiple practices and invested heavily in real estate.
Over time their marriage began to deteriorate. Both Susan and Ira were spending more money than they were making. Ira had an affair, but they agreed to stay married. However, they fought all the time. Eventually, Susan had had enough. Ira said that Susan and himself decided to have an open marriage in a last-ditch attempt to stay together. However, just three months later Susan filed a restraining order against him claiming that he had been physically and verbally abusive to her and their children.
Susan dropped the restraining order a few months later and the couple once again tried to reconcile, so they continued to live together. But the marriage seemed irretrievably broken and Ira soon returned to his mistress, Kelly Gribeluk.
Mistress Kelly Gribeluk
Ira met 36-year-old Kelly Gribeluk through work, she was initially one of his patients. Kelly Gribeluk was a divorced mother of three whose ex-husband claimed that she had an affair with a nineteen-year-old. Eventually, Kelly started working at one of Ira's practices, and the pair got on well.
In 2014 Susan Bernstein filed for divorce. Ira agreed to sign over some of the rental properties to her. Unfortunately for Ira, he was ordered to pay two patients a large amount of money at the same time. Ira had operated on these patients' feet, however, after the operation, they could no longer stand or put pressure on their feet due to pain. He was ordered to pay one patient US $800,000 and the other US $1.4 million. With this, on top of being investigated for insurance fraud, Ira could not afford an expensive divorce.
Ira Bernstein and Kelly Gribeluk plot to kill Susan Bernstein
To avoid losing money, Ira and Kelly devised a plan. Kelly Gribeluk sought the help of a car dealer at a luxury car dealership, Marckensy Louissaint, in their plan. She had previously brought a car from Marckensy, and he had told her, if she ever needed any help with her own divorce or any help at all, to reach out to him. So she did. But Marckensy wasn't expecting what Kelly was about to ask him to do.
Kelly asked Marckensy to help her get rid of her boyfriend's wife. When he said he didn't understand what she meant, she replied, " Take her out of the picture."
Marckensy told police what had been asked of him, and they asked him to wear a wire. They also installed a hidden camera in Marckensy's car. They needed proof. They needed Marckensy and Kelly to agree to the terms of the hit and for money to be exchanged.
Kelly met with Marckensy to discuss what Kelly wanted him to do. She said she wanted the murder to "look like an accident." She suggested that it could be a fatal car crash. Police had enough information and details to charge Kelly, but they were after more. Kelly had told Marckensy that Ira was the boss. So if he was involved, police wanted enough evidence to charge him as well.
Ira met Marckensy in his car. Marckensy asked Ira how soon he would like it to happen. Ira said, " We were thinking ASAP."
Kelly then asked Marckensy to intimidate and assault two United Healthcare insurance investigators. Since they were looking into Ira's business practices and investigating fraud crimes that he had committed. Marckensy agreed. The police notified the insurance investigators about the plot and asked for their help. Using makeup, they made it appear as if the investigators had been attacked. They looked beaten and bloodied. Police took photos and gave them to Marckensy to show Kelly and Ira.
Kelly then gave Marckensy the go-ahead for Susan's murder. Kelly got into Markensy's car to talk about Susan's routine and his payment.
Investigation Details
The police had all the information they needed, and on March 2nd, 2016, Kelly and Ira were taken into custody. The pair were charged with felony counts of second-degree conspiracy, second-degree solicitation, fourth-degree conspiracy, and a misdemeanor count of fourth-degree solicitation.
Ira said he had spoken to Kelly about it but claimed it was more of a fantasy, and he didn't actually want Susan dead. Kelly said she did want Susan dead but changed her mind and decided to call it off.
Trial
Despite their denials, there was overwhelming evidence against the pair. Kelly pleaded guilty to three counts of conspiracy in September 2016. Ira Bernstein pleaded guilty to one felony count of second-degree conspiracy involving the plot to kill his wife and two misdemeanor counts of fifth-degree conspiracy for the assault on the insurance investigators and grand larceny in the third-degree relation to the insurance fraud he committed at work.
Verdict
Ira was sentenced to fifteen years in prison and is eligible for parole after five years. Kelly was sentenced to twelve years in prison for first-degree conspiracy and she is eligible for parole after four years. The crime was classified as a nonviolent crime.
Frequently asked questions
How old were Kelly Gribeluk and Ira Bernstein when they were convicted?
Ira Bernstein was a 43-year-old Ramapo podiatrist and Kelly was 36-years old.
How many years did Ira Bernstein get?
Ira was sentenced to 15-years in prison and is eligible for parole after five years.
What happened to Ira Bernstein?
Ira Bernstein was arrested along with his girlfriend Kelly Gribeluk for a murder plot, plotting to murder his wife Susan.
How many years did Kelly Gribeluk get?
Kelly received a 12-year sentence, with parole after four.