The case of
Kelley Elizabeth Stage-Clayton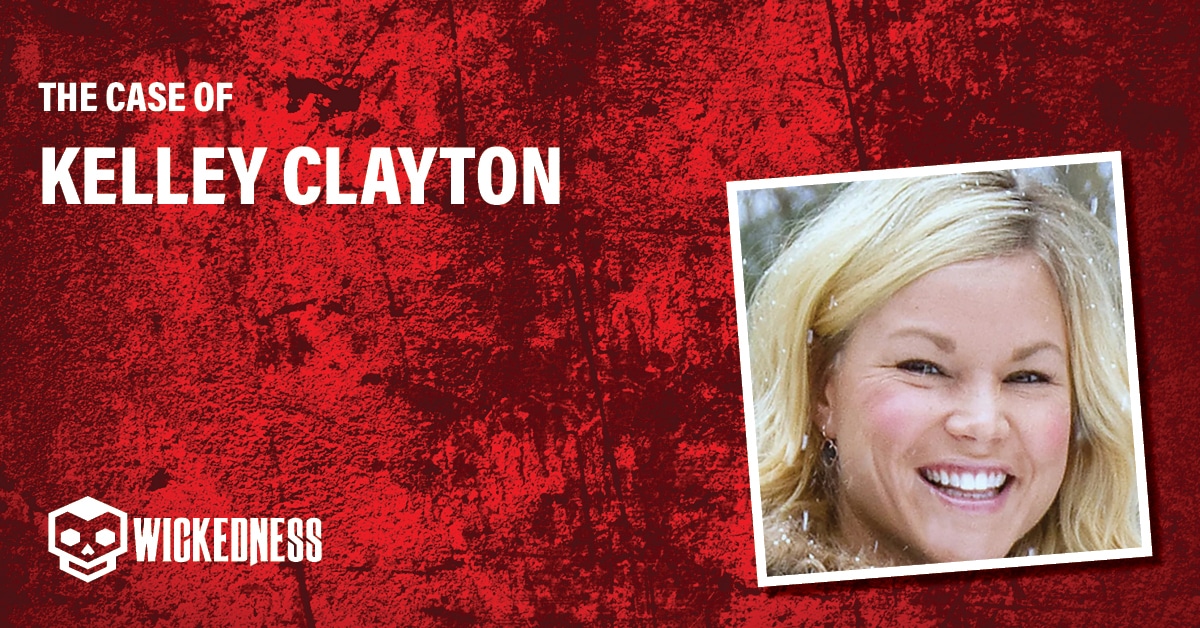 Victim
Kelley Elizabeth Stage-Clayton
Victim Date of Birth
Info Box
Incident Location
Steuben county, Elmira, New York, USA
Date of Conviction
Info Box
Body Discovered Date
Info Box
The Kelley Clayton Case: Bloodiest most gruesome murder case in Elmira city
Kelley Clayton was hit on the face to death. Never had the police found such a bloody crime scene.
Kelley Elizabeth Stage Clayton
Kelley Elizabeth Stage-Clayton was born on August 1st, 1980 in Elmira, New York, USA. She grew up having a pretty normal life, always sticking out as an athlete. Kelley graduated from the Elmira Free academy and the State University of New York, after which she started working as a teacher. Sometime later she would move to Vegas to be a cocktail waitress, Kelley was doing great but decided to go back to Elmira and pursuit her modelling career.
Back in town, Kelley met her husband to be, Thomas Clayton, who in that time was a professional hockey player. They would get married and have two kids, Charlie and Cullen Clayton. Kelley always described her life as everything she ever wanted. There was no doubt she was happy and in love with what she had. People who knew her would depict Kelley as a beautiful happy wife and dedicated mother of two, that's what Kelley Clayton was a beautiful woman with an amazing personality, always cheerful, sometimes a bit crazy but in a good way. She was wonderful mum who adored her two kids. Kelley, Thomas, Charlie and Cullen would be described as the picture perfect family. Thomas Clayton was a professional hockey player. After his hockey career he opened a ServPro franchise with partner Brian Laing.
Thomas Clayton call 911
The night of September 28th, was a Monday and Kelley was home alone with her two kids. Her husband Tom had gone out to play poker just like every Monday night. It's after midnight, on the 29th, that 911 received a phone call from a shaken Thomas claiming he had arrived home and found his wife dead. The 911 operator asked him to maybe try some CPR but he says he won't do it because he knows she's dead.
Kelley Clayton's murder: There was blood everywhere
30 minutes past midnight, on September 29th, 2015, police arrived to the Clayton's family house, in Steuben County. What was found they would describe as the bloodiest most gruesome scene they had ever seen in the entire county and their years of service. Kelley Clayton's body was on the floor covered in blood. It looked like whomever killed her hit her to death. There was blood everywhere. Kelley was declared dead upon arrival.
Police immediately assumed it was a robbery gone wrong but once they started checking the house they realized nothing was missing, no money, no jewellery, no nothing. And also there was no forced entry like broken windows or broken door handles. So either she left the doors unlocked or the attacker had the keys to the house. Who could want to hurt Kelley? Or was the killer there to hurt Tom? Detectives soon would find out.
Savage brutality
Kelley Clayton was bludgeoned to death with a fiberglass maul handle. The killer hit her on the face so many times he left her unrecognizable. There was blood on the floor, blood on the walls, upstairs, downstairs, just blood everywhere.
The detectives said it seemed like the altercation started upstairs in the bedroom but continued to the first floor kitchen. According to blood patterns, bruises on Kelley's body and broken furniture, it appeared that Kelley had put on a good fight before being finally murdered.
Police had no idea who might be as mad at Kelley or the family as to do this to her. But they started paying special attention to Tom's strange behaviour when even before they asked him any question he mentioned he had proof he was at a poker game that night, not only there were witnesses but also his car had GPS, he said. So they decided to actually check with the group of friends he was with that poker night. When interviewed about Tom's participation on poker night, Lucky and Greg Miller confirmed he was there as usual on Monday nights. What they also said is that Thomas Clayton was acting a bit off that night. He wasn't gambling as usual, he wasn't drinking as usual and his behaviour seemed to be a bit less spirited than usual. They all would also usually stay gambling until 3am every Monday but that particular night Tom left a lot earlier. Another detail they remembered is that Tom asked Lucky for her cell phone to make a call and he had deleted the number after. All of these made police suspicious,
Kelley's seven year old; Charlie witnessed the attack, so the detectives asked her if she could describe what had happened. They were in shock when she described the killer as a man who had her dad's eyes, her dad's size, her dad's clothing style and her dad's haunting mask. So even when Thomas Clayton had an alibi, they were somehow convinced he had something to do with Kelley's murder. They decided to charge Clayton with second degree murder.
After checking the number Tom called from his friend's cell phone, police found out the number belonged to Michael Beard, a man Tom had recently fired from his company. When investigators brought Michael in for questioning it didn't take much time to have him confessing that Thomas Clayton had hired him to kill his wife and set the house on fire with even the kids inside. For this he was going to get paid 10,000 dollars but when he arrived to the Clayton's house to have the job done, he found Kelley already dead. Shortly after Tom would ask him to get rid of the murder weapon, his bloody clothes and asked him to go away.
Thomas Clayton & Michael Beard
Thomas Clayton was from Binghamton and would grow up to be a stunning hockey player. He was part of the Elmira Jackals Hockey team and would later go to Niagara University and continue playing hockey professionally there for four seasons from 1998 to 2002, time when he met Kelley and they started their relationship. After retiring from hockey, Tom acquired a franchise from Paul Davis Emergency services and shortly after became project manager for a similar company called Servpro, owned by one of his long life friends. Tom was described to be a handsome and self-confident man always surrounded by women, at least until before he got married to Kelley.
Michael Beard lived in Elmira Heights, he rented an apartment owned by Tom Clayton and  worked for both Paul Davis Emergency services and for Servpro. He was also the Clayton's family handy man, always doing some work around the house. He was accused of second degree murder on October 2nd.
Kelley Clayton's Investigation Details
The case appeared to be a murder for hire but it wasn't clear for the police why Clayton's daughter had pretty much identified Tom as the killer and why Michael Beard said Kelley was already dead when he arrived to the house. Beard told the police Tom wanted to have his family killed and the house and cars burned down so he could get the money from the insurance. Another reason was he no longer wanted to be with Kelley but if he divorced her he was going to lose the house and a lot of money. It is believed that at that time Clayton was struggling with money problems due to his business not going so good and his gambling addiction.
Thomas Clayton and Michael Beard would end up being accused of First-degree Murder and Murder-for-hire. They both pled not guilty.
Kelley Clayton's Trial
There were two different trials in Steuben County Court for each accused.
Michael Beard's trial was on December 2016 and his attorney claimed that even when Beard was hired to kill Kelley it wasn't him who did it, he tried to make a case out of Clayton's seven year old daughter's testimony who said the killer looked like her dad. The trial lasted two weeks.
Thomas Clayton's trial started on January 2017 and aside from the evidence police already had, during his trial several women testified they had engaged in sexual relations with Tom and they would hears him complain all the time about Kelley and how he thought she was a lazy and ungrateful person. He would also mention he wanted to leave her but if he divorced her, he would lose everything to her. Investigators also found out Tom had recently doubled the size of Kelley Clayton's life insurance policy. The trial lasted seven weeks.
Clayton's attorney, Brian Shiffrin, stated that he expects to take the case to the Court of Appeals, the state's highest court.
Verdict
Both Thomas Clayton and Michael Beard were found guilty. Beard was found guilty of first- and second degree murder. Clayton was convicted of first- and second degree murder. The murder conviction lead to sentence of life in prison without possibility of parole.
Michael Beard is serving his sentence in Clinton Correctional facility in New York and Thomas Clayton is serving his in Sing Sing Correctional facility in New York. They are both serving life sentences.
Frequently asked questions
Thomas Clayton today
Thomas Clayton appealed his conviction in First-degree Murder and Murder-for-hire case on April 2019 claiming that all evidence against him was circumstantial evidence but his appeal was denied.
Is it true Michael Beard changed his testimony? 
Yes, Michael Beard first said he was risponsible for the killing of Kelley Clayton but would after change his statement and say he wasn't the killer because when he arrived to the Clayton's family house Kelley was already dead.