The case of
Katherine Dolan Heckel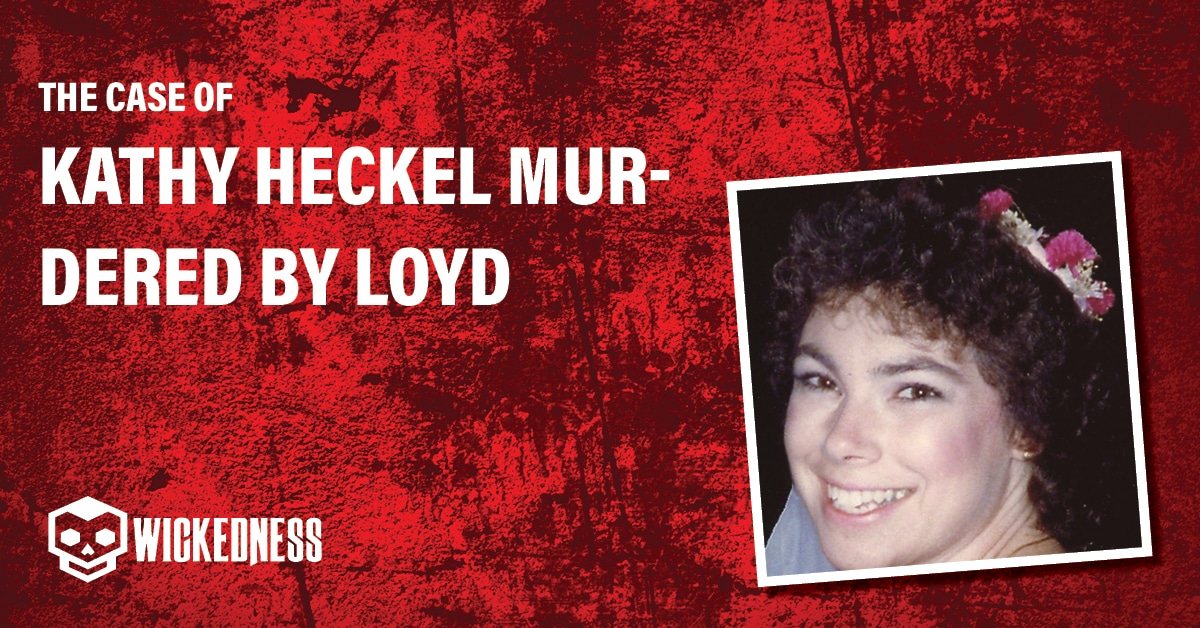 Victim
Katherine Dolan Heckel
Victim Date of Birth
Info Box
Incident Location
Hammermill International Paper Company, Lock Haven, Pennsylvania, US
Date of Conviction
Info Box
Body Discovered Date
Info Box
Kathy Heckel (Katherine Dolan Heckel) disappeared on 15th July 1991 and later it was found that Loyd Groves killed her. Kathy and Loyd had an affair and the killer murdered her because she wanted to break up with him. Kathy's body was never found and no one knows how she was killed.
Kathy Heckel's background
Kathy Heckel grew up in Lock Haven, Pennsylvania and she attended Lock Haven High School in 1969. She started working in Hammermill International Paper Company by joining the human relations office.
Kathy met John Heckel, who was a non-commissioned officer in the US army, in 1972 and they married on 16th June 1973. They had two children, John and Alisha, who were 9 and 13 years old respectively when Kathy disappeared.
On 15th July 1991, Kathy left her home in the morning for work. She called her children after reaching the office to make sure they were okay. The two children were home because they were on summer vacation. Kathy's husband, John, wasn't home as he went to New York to attend field exercise training.
Kathy Heckel's disappearance
In the early afternoon, Alisha called her mother's office to talk to her but Kathy's colleagues told her daughter that she had gone for lunch. At 6:30 pm Alisha called her grandparents, Margaret Dolan and Clarence, to tell them that her mother didn't come home from the office. They immediately went to Kathy's home and called the police that their daughter was missing.
They also informed John to reach Lock Haven the next day. The police questioned John about his relationship with Kathy. He said that everything was fine except Kathy was not her normal self in the last few days and Kathy's colleagues and mother agreed.
All these details led the investigators to suspect that foul play could be involved in Heckel's disappearance. So, they started investigating all the people that saw Kathy on 15th July 1991.
Investigation Starts
While investigating Heckel's family, colleagues, and friends the police found that Kathy was having an affair with Dennis Taylor. He said that Kathy and he had planned to meet at night on 15th July 1991 but Kathy never showed up. So, he went to play golf with his friends.
The search for the missing woman continued. Cadaver dogs and helicopters were also used to search Kathy. On 18th July 1991, her car was found at Lock Haven Hospital's parking lot.
Kathy's colleagues also mentioned that she was having an affair with another person, Loyd Groves. He was her colleague who used to work at Hammermill plant as an industrial hygienist. The police investigated him and found out that he was married and had two children.
Loyd Groves Van
Loyd's colleagues also mentioned that Kathy was seen multiple times with him in his van. So, the police decided to search his van and they found duct tape, a hunting knife, and a .25 caliber ammunition box. A small piece of the van's carpet had also been cut out and the suspect said he removed that piece because it got stained with tar.
But Loyd's son told the police that his father hunted down a deer and the carpet got stained because of the deer's blood. The police sent the samples taken from the carpet to the crime lab. The results showed that the samples belong to human blood. However, it couldn't be determined whether it was Kathy's blood or not. Therefore, the police couldn't arrest him because more evidence was needed to secure a conviction.
The Case was Reopened Again
The case went cold until 2013 when the blood sample was tested again at Pennsylvania State Police Crime Lab in Pennsylvania. Due to advancements in technology, the results of blood samples showed that it was Kathy's blood.
Loyd Groves Arrest and Trial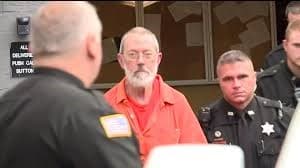 Loyd Groves was charged with murder and the police arrested him on 20th January 2015. With the help of the new evidence, the police determined that there is a strong connection between Loyd and Kathy's death. In November 2018, the Loyd Grove murder trial began. It's important to note that Dennis Taylor testified that Kathy wanted to end her affair with Loyd.
So, the court heard that he killed Katherine Heckel because she wanted to end her relationship with him. The Jury was also told that the killer moved his family from Lock Haven to Beaver just after three weeks of Kathy's disappearance.
Some statements of the suspect also led the jury to believe that he was involved in Kathy's murder. For example, Gayle Taylor, a woman who used to work with him in Ohio at Portage County Health Department, said that she once found drugs in her son's room. When she mentioned that to Loyd, he said:
"If the drugs don't get your son, I will. I can show you how to get rid of the body so no one can find it."
Verdict
On 17th January 2019, Loyd Groves was found guilty of committing third-degree murder. The jury believed that he didn't mean to kill Kathy but it happened in the heat of the moment. He was sentenced to spend 10 – 20 years in state prison
The investigation couldn't determine how Katherine was killed and her remains were also never found. But Loyd told the court, by denying all the charges, that he committed no crime.
Frequently Asked Questions
What Happened to Kathy Heckel?
Kathy was a wife and a mother of two children who used to work at Hammermill International Paper Company. She went to the office on 15th July 1991 and talked to her children on the phone before lunchtime. Then she went missing and never came back to the office or home and no one knows how she was killed.
Did Loyd Groves Kill Kathy Heckel?
In 1991 it was determined that Loyd's van had human bloodstains. But it couldn't be determined whether it was Katherine's blood or not. However, due to advancements in technology, it was found that the blood samples found in the van belonged to Katherine Heckel.