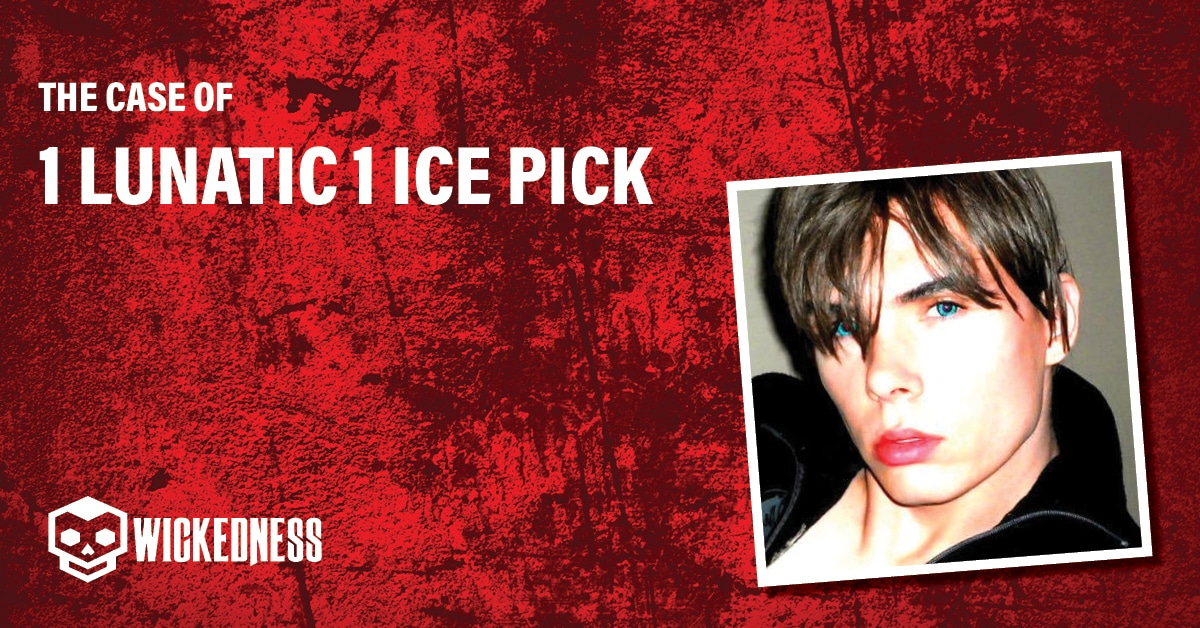 Victim Date of Birth
Info Box
Incident Location
Montreal, CA
Date of Conviction
Info Box
Body Discovered Date
Info Box
Jun Lin was murdered by Luka Magnotta by being stabbed multiple times with an ice pick. His body was then cut up into pieces which the Canadian killer posted to different locations. The murder was filmed and released in an 11-minute video titled 1 Lunatic 1 Ice Pick.
Jun Lin
Jun Lin, also known as Justin Lin, was born on the 30th of December, 1978. Jun was an international student from Wuhan and an undergraduate in the engineering and computer science faculty at Concordia University in Montreal. Jun worked as a part-time convenience store clerk in Pointe-Saint-Charles. He started studying in July 2011 and moved into a Griffintown-area apartment with a roommate on the 1st of May, 2011.
The disappearance of Jun Lin
Jun Lin, a 33-year-old student, was last seen on the 24th of May 2012. That night at 9 pm was the last time his friends received a text message from him. The next day his boss was suspicious when he didn't show up for his shift. After still not hearing from or seeing him, three of Jun Lin's friends visited his apartment on the 27th of May. He was reported missing to the police on the 29th of May.
The murder of Jun Lin
On the 25th of May, 2012, an 11-minute video titled 1 Lunatic 1 Ice Pick was uploaded to Bestgore.com. In the video was a naked man tied to the bedpost being repeatedly stabbed with an ice pick and a kitchen knife. The body was dismembered, and acts of necrophilia were performed. The murderer used a knife to cut off some of the flesh and got a dog to chew on the body.
During the 11-minute video, the song True Faith by New Order was played in the background. There was also a poster on the wall from the 1942 film Casablanca. After obtaining a more extensive version of the video, the Canadian authorities confirmed that cannibalism might have also been performed. In addition, materials promoting the video were found to have appeared online up to 10 days before the murder took place.
On the 26th of May, a district attorney from Montana tried to report the video to Toronto Police, his local Sheriff, and the FBI, but officials dismissed the report. Bestgore viewers also made attempts to report the video. Eventually, police confirmed that it was authentic and identified the victim as an Asian male.
On the 29th of May, 2012, at 11 am, a package was delivered to the national headquarters of the Conservative Party of Canada. The package was stained with blood, foul-smelling and contained a left foot. It was marked with a red heart symbol. Another package, this time one containing a left hand, was intercepted in a Canada Post processing facility. This package was addressed to the Liberal Party. He also sent body parts to two elementary schools.
A decomposing torso was discovered inside a suitcase in a garbage pile by a janitor. The suitcase was found in the alley behind an apartment building in the Snowdon area of Montreal. The janitor first saw the suitcase behind the apartment building on the 25th but did not pick it up that day due to a large amount of garbage.
Investigation
Police searched the grisly scene. In the back alley, they discovered human remains, bloody clothes, papers identifying the suspect, as well as sharp and blunt objects. The surveillance cameras inside the building showed a suspect bringing numerous garbage bags outside.
The police then searched the apartment belonging to Luka Magnotta. The apartment was mostly empty. Blood was observed on different items, including the mattress, the refrigerator, the table, and the bathtub.
On May 30th, 2012, it was identified that the posted body parts belonged to the same individual, later identified as Chinese student Jun Lin. Luka Magnotta was identified as the primary suspect in the case, but at this point, he had already fled.
On July 1, after police received an anonymous tip, Jun Lin's head was retrieved at the edge of a small lake in Montreal's Angrignon Park. His body was cremated on July 11, and his ashes were buried on July 26 at Notre-Dame-des-Neiges cemetery in Montreal.
Luka Magnotta
Luka Rocco Magnotta was born by the name Eric Clinton Kirk Newman on the 24th of July, 1982, in Scarborough, Ontario. Eric Kirk Newman attended I.E Weldon Secondary School in Lindsay. On the 12th of August, 2006, Eric legally changed his name to Luka Rocco Magnotta.
In 2003 Luka Rocco Magnotta began to appear in gay pornographic videos, occasionally working as a stripper and a male escort. In 2005 he surfaced as a pin-up model in an issue of Toronto's fab magazine using the pseudonym "Jimmy." Luka Magnotta underwent multiple cosmetic surgeries and auditioned for the Slice network show Plastic Makes Perfect in February 2008.
In 2005, Luka Rocco Magnotta was convicted of one count of impersonation and three counts of fraud after posing as a female to apply for a credit card and obtain over $10,000 worth of goods. He pleaded guilty and was sentenced to a nine-month conditional sentence with 12 months of probation.
Verdict
An arrest warrant was issued for Luka Magnotta. This warrant was later upgraded to a Canada-wide warrant by the Royal Canadian Mounted Police, accusing him of 1st-degree murder, commuting an indignity to a dead body, publishing obscene material, mailing obscene, indecent, immoral material, and criminally harassing Prime Minister Stephen Harper and several members of Parliament. It became a worldwide manhunt for Luka Magnotta.
On the 4th of June 2012, Luka Magnotta was apprehended by Berlin Police in an internet cafe in Berlin. He was returned to Canada via military transport. In December 2014, after a 12-week trial, Luka Magnotta pleaded guilty to the murder of Jun Lin. He was convicted of 1st-degree murder and sentenced to life in prison. He was also found guilty of harassing Prime Minister Stephen Harper and several members of Parliament.
Frequently asked questions
Where is Luka Rocco Magnotta now?
Luka Rocco Magnotta is now serving a life sentence in Quebec's maximum-security Port-Cartier Institution, where he married another incarcerated person in 2017. His mother, Anna Yourkin, was a witness at the wedding ceremony. He received a life sentence for the 1st-degree murder of a 33-year-old computer engineering student, Jun Lin.
What did Luka Rocca Magnotta receive?
Luka Rocco Magnotta was sentenced to life in prison for the first-degree murder of Jun Lin.
Who is Luka Rocco Magnotta's dad?
Luka Rocco Magnotta's dad is Donald Newman.