The case of
Jessica Renee Johnson
Victim
Jessica Renee Johnson
Victim Date of Birth
Info Box
Incident Location
Horn Lake, Mississippi
Date of Conviction
Info Box
Body Discovered Date
Info Box
Was this a murder or a suicide? Jessica Renee Johnson's death to this day remains an unsolved case. The police claimed Jessica committed suicide, however, her family point their fingers at Garland Hart – her ex-boyfriend. 
Who Was Jessica Renee Johnson?
The horrifying events regarding the death of Jessica were a very popular topic in the media. This incident has drawn so much attention from the public simply because the police believe there is no valid case. 
Thirty-seven-year-old Jessica Renee Johnson lived with her two children, a son, and a daughter, at her parents, David and Linda Johnson's house.
David and Linda Johnson loved having their daughter Jessica and her children over at their house. Jessica Renee Johnson lived a happy life until one morning, on the 31st of May, she left the house and the next day called her daughter, telling her that she would be back home soon.
Jessica told her mother, Linda, that she was staying with her boyfriend, Garland Hart, when asked where she was. Her family and friends did not like Hart because they believed that he abused her daily.
But there wasn't much that they could do since Jessica felt like she needed him to help her with her current drug addiction.
Investigation Details
On the 2nd of June, Jessica's mother, Linda, receives a disturbing phone call from the town coroner. Jessica was found dead, and the police claimed it was suicide. She could not believe what she had just heard. There was no way that Jessica had committed suicide.
The news was even less convincing when Linda heard that the official cause of death was ligature strangulation. Her body was found hanging from a mailbox.
Jessica died by the mail carrier in the morning while delivering mail. The location was near the house of one of Garland's best friends. That house is within walking distance from her parents' home.
Upon inspection, the position and placement of the body were highly unusual. Jessica's arm was tied up to a mailbox, she was in a sitting position, and her knees and legs were curled underneath her. There were shoe strings tied around her neck, and one side of her neck was pressing against her cheekbone.
Jessica's purse was left open on the ground between her legs. This makes the whole situation make even less sense than before. Everyone in their right mind would start to see that the chances of Jessica hanging herself on a 38inch mailbox are slim to none. It does not make sense that someone would commit such a bizarre suicide. The whole thing looked like a staged crime scene.
Another thing that made no sense in the whole situation was the fact that nobody saw her from 6 pm the night before Jessica's death up until the discovery of her body between 9.30 and 10.30 am the following day. Whatever happened between the last time she was seen and the discovery of Jessica's body remains a mystery to this day.
Some people thought that an overdose might have caused Jessica's death since she had a drug problem, but even though there were signs of methamphetamine and Xanax in her bloodstream, those were not the cause of death. The official cause of her death on her death certificate is asphyxiation which the DeSoto County Coroner Jeff Pounders ruled without the performance of an autopsy on the body.
The family hired a forensic scientist because they didn't believe that Jessica was capable of committing suicide. They were seeking answers that the police refused to give, so they hired Dr. Maurice Godwin to take a look at the case. According to Dr. Godwin, Jessica's hand would not have remained resting on top of her purse if she had hanged herself.
The night before Jessica's body was found, the homeowner, a friend of her boyfriend, claimed that there were a couple of people at his house. At some point during their stay, Jessica and Garland got into a fight which led to Jessica wanting to leave right away, but for some reason decided to stay.
Jessica's Boyfriend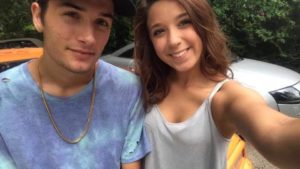 From what we know from Jessica's friends' testimonies, Garland Hart was a bad boyfriend and a known abuser. There have been several instances where he has made Jessica's family fear for her safety.
On one occasion, even Jessica Renee Johnson herself said to her family, "This guy is going to kill me," which adds to the fact that she told her mother that if something were to happen to her, he was the one responsible.
Though Garland reportedly denied the fact that he was abusive towards Jessica, it's very hard to believe his statement when he was pursued by domestic violence charges from another girl. The girl who had become his girlfriend filed a formal report after being attacked by him, which justifies the abuser narrative.
And if this was not enough, he even changed the passcode of Jessica's phone, so they won't gain access to the phone before handing it over to the family. He also refused to tell them the new passcode, which made looking into further evidence that might link him to the crime on the phone virtually impossible since Apple was not willing to release the data without the phone's passcode.
Suicide or Murder?
Even after the initial thought that Jessica Renee Johnson took her own life, the family insisted that Jessica would never commit suicide, so the horn lake police department said that the investigation remains open.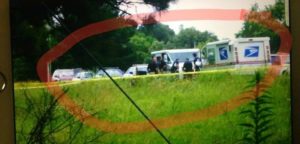 A little after Jessica was found dead, her family expressed their concerns about her boyfriend. They said he had a history of physical violence and domestic mental abuse. This aligned with their fight the night they were at Gary's friend's house.
After interviewing the boyfriend, he said that he was the last person to receive a text from Jessica, in which she wrote something related to freeing herself from her pain.
Despite the concern and previous history with Gary, they didn't even consider him a suspect in the case.
Furthermore, the blood on the shoelaces from a shoe that was found close to the body or the footprint on her hand was never tested for any leads.
The police have confirmed that the police investigation is still active and ongoing, but from the looks of things, they didn't do much, and it seems as though they don't plan on doing anything more.
With this, the case remains unsolved to this day. However, her family is dead set on finding out what happened to Jessica Johnson and getting the justice she deserves.