The case of
Denita Monique Smith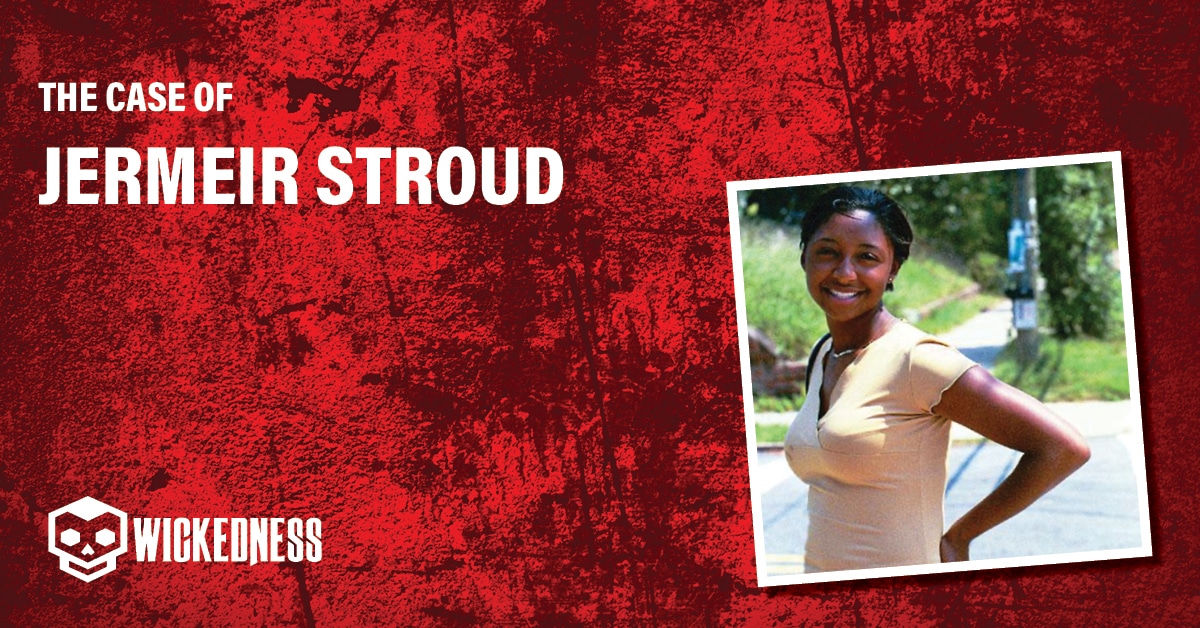 Victim
Denita Monique Smith
Victim Race
African-American
Victim Date of Birth
1981-11-20
Incident Location
Durham, North Carolina
Body Location
Campus Crossings Apartments
Date of Conviction
2013-02-22
Body Discovered Date
2007-01-04
Jermeir Stroud, Secret Girlfriend
25-year-old graduate student Denita Smith was hoping to become a photojournalist. She was ambitious and working on her Masters degree at North Carolina Central University. Because of her talent, she earned an internship at the New York Times. 
Denita met her fiancé Jermeir Jackson Stroud at school. They had been together for six years, and just a few months prior, Jermeir had proposed. Denita said yes. After graduating, Jermeir moved to Greensboro to become a police officer. Denita stayed in Durham to continue her studies. They stayed together and tried to make their long-distance relationship work. However, Jermeir was not faithful, and he had an affair with Shannon Crawley, who worked as a 911 dispatcher in the same police department. 
The Murder
On January 4, 2007, Corey Smith called 911 and said that a woman had fallen down the stairs at the Campus Crossing Apartments. Corey was on his way to work when he discovered Denita's body. There was blood everywhere, and he realized she was not moving or breathing. By the time paramedics got there, Denita was already dead. 
A Detective with the Durham police department Shawn Pate arrived at the crime scene. He noticed the contents of Denita's purse had been strewn all over the place. Pate found money inside her wallet, so he knew it wasn't a robbery. The cause of Denita's death was a gunshot wound to her head from a .38 caliber revolver. 
The building's maintenance director heard the sound of a gun being fired and saw a woman fleeing the crime scene. The woman was described as African American, with a ponytail, around 5 feet 10 inches tall. Witnesses said she drove away in a burgundy-colored SUV. 
Investigation
Jermeir Stroud, Denita's fiancé, arrived at the crime scene and wanted to talk to Detective Pate. The police asked Jermeir where he was that morning, and he told them he was at home, still asleep because he had worked late the night before. They asked him if he knew anyone who drove a burgundy SUV, and Jermeir said yes – Shannon Crawley. Jermeir told Detective Pate about the affair and that it ended a year ago. 
The police went to question Shannon the next day. She told them she and Jermeir had dated, but she ended it. Shannon was a single mother of two and pregnant. She did not want a third child, so she terminated the pregnancy. When Jermeir found out, he was upset. Shannon said she ended their relationship and was scared when Jermeir started stalking her. He was angry at Shannon for ending both her pregnancy and their relationship. She got a gun from a co-worker allegedly for protection against Jermeir. The weapon was a .38 caliber revolver, just like the one used in Denita's murder. When the police asked Shannon if she had a gun, she lied and told them no. Officers asked if Shannon knew Denita Smith. Shannon claimed she had never met her; she had only seen her at church and in pictures. Denita was completely unaware of Jermeir's infidelity. She had no idea who Shannon was; on the other hand, Shannon knew who Denita was.  
Two days later, the police brought Jermeir in for questioning. When asked if there was any reason why Shannon would want to kill Denita, Jermeir said after he ended their affair, she wouldn't leave him alone. She even moved into the same neighborhood and started going to the same church. 
Evidence and Arrest
The police investigators obtained a warrant for Shannon's cell phone records and searched her house and vehicle. Shannon's phone calls showed she was in Durham the day of the murder, her phone connected to a tower a quarter-mile away from Denita's apartment. The steering wheel tested positive when the police checked Shannon's SUV for gunshot residue. On January 9, 2007, Shannon Crawley was arrested and charged with the first-degree murder of Denita Smith.  
The Recordings
According to Shannon, Jermeir started calling her again. Shannon and her parents thought they could prove Jermeir was guilty, so they recorded their phone conversations. These recordings would be played at her trial. In the tapes, Jermeir demands to know who Shannon's been talking to and threatens to kill her if she continues to talk, saying he's done it before. Shannon asks Jermeir why he's doing this, and he blames her for Denita finding out about their affair and pulling away from him. 
Trial and Conviction
On February 8, 2010, Shannon's trial began. The Prosecution had a strong case. They believed that Shannon killed Denita out of jealous rage. She was obsessed with Jermeir and stalked him. The groundskeeper from the apartment complex testified that he saw a woman matching Shannon's description that morning running from the Campus Crossing Apartments. 
A forensic pathologist, Cynthia Gardner, also took the stand and testified that during the autopsy, she had recovered the bullet that killed Denita. Ronald Simpson, Shannon's co-worker, told the Court that he had sold her a .38 Taurus revolver. A forensic firearm analyst from the State Bureau of Investigation, Scott Jones, also testified and confirmed that the bullet was from a gun in the .38 category. The Court also learned that Shannon said no when the police initially asked her if she owned a gun. 
Shannon made allegations against Jermeir and said while she was out on bond, he raped her. She told police that he used a knife to threaten her and cut her clothes off. Shannon said Jermeir cut her thighs, penetrated her with the knife, and then ejaculated. Allegedly she needed stitches after he put the knife inside her. Prosecutors brought in a detective from the sexual assault unit of the police department, Pamela Zinkann. On the stand, Zinkann said that based on Jermeir's phone records, he would have had to drive 120 miles an hour from Charlotte to Greensboro to fit Shannon's timeline. The Court also heard about the rape kit that was performed. It came back negative for semen. While there were lacerations on Shannon's neck, thigh, and outer labia, none were severe enough to require stitches, and there was no damage to the vaginal canal. Both a nurse and a physician testified to that. 
To close their case, the Prosecution played Shannon's secret recordings. They noted that Jermeir had a deep voice, unlike the male on the tapes. The Prosecution believed Shannon hired someone to pretend to be Jermeir so she could set him up. They wanted the jury to hear the phone conversations and the rape allegation to show Shannon's patterns of lies and vindictiveness. 
The Defense claimed Shannon was innocent. Jermeir was the one who stalked Shannon and killed Denita. Shannon testified for the Defense and told the Court how scared she was of Jermeir and how she came home the night before the murder and found him in her house waiting for her. He told her he had a weapon and to be quiet. Jermeir told Shannon she was coming with him and he would kill her and her kids if she didn't cooperate. Shannon said Jermeir forced her to drive to the apartment complex, and when they arrived, he took her keys and phone. Shannon said she sat in the car for quite a while before hearing Jermeir fighting with a woman. She couldn't hear the argument, so she got out of the vehicle to listen. Shannon heard a gunshot and saw Jermeir running towards the car. Jermeir told her to drive him out of there while he hid in the backseat. 
The Prosecution told the jury that all her excuses were too convenient and reminded them to pay attention to the facts, not her story. The jurors discussed the case for seven hours. No evidence linked Jermeir to Denita's death. Sadly the murder weapon was never found. Regardless, Shannon Crawley was found guilty and was sentenced to life in prison without the possibility of parole. Shannon still maintains she is innocent, and so do her parents. 
Frequently asked questions
Who is Jermeir Jackson Stroud? 
Jermeir Stroud was Denita Smith's fiancé. He was having an affair with another woman named Shannon Crawley, who worked at the same police department where Jermeir worked. Shannon was found guilty of Denita's murder. She was jealous and wanted her rival out of the way.
Did Jermeir Jackson Stroud kill Denita Smith? 
Shannon Elizabeth Crawley, a 28-year-old former 911 dispatcher from Greensboro, North Carolina, was charged with the murder of Denita Monique Smith, 25, who was shot in the head at Campus Crossing Apartments in Durham. She had an affair with Jermeir that ended a year before the murder.