The case of
Jennifer Rae Cave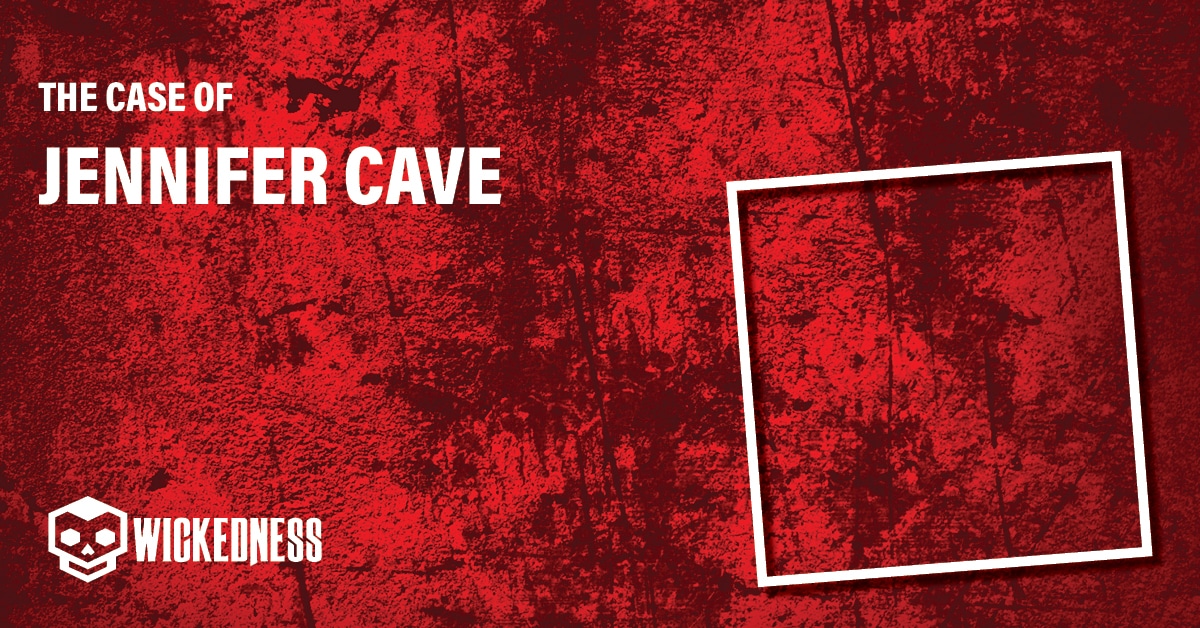 Victim Date of Birth
1984-03-12
Incident Location
Austin Texas
Body Location
Austin Texas
Date of Conviction
2007-01-29
Body Discovered Date
2005-08-18
Who was Jennifer Cave?
21-year-old Jennifer Cave was one of five girls in her family, she attended Texas State University as a finance major, but after only one semester, she dropped out. After dropping out, she worked at a restaurant in Austin, Texas, while briefly attending Austin Community College's riverside campus. Shortly before her murder, Jennifer had gotten a new job as a legal assistant at a law firm in the area and was due to start on August 17th.
Jennifer Cave Was Found Dead
On August 16th, Jennifer planned to get an early night she wanted to feel fresh and prepared for her first day at her new job. However, at 9 pm, Colton Pitonyak gave her a call; he wanted to congratulate her on the new job and invited her out for drinks. She somewhat reluctantly agreed, and they decided to meet up at sixth street in downtown Austin. They ate together and went to a bar for some drinks, although it was widely observed that Jennifer did not drink much and was sober throughout the night.
A group of their friends decided to go across the street to another bar also on 6th street, and although Jennifer and Colton agreed to go, they were seen heading out of the bar and walking away.
On the morning of August 17th, Sharon Cave, Jennifer's mother received a call from her job. Jennifer had not turned up for work that morning, this struck Sharon as odd as she had been so excited about the new job. She attempted to reach her daughter multiple times but kept having her calls go straight to voicemail. This made Sharon Cave even more suspicious that something wasn't right.
Sharon did some investigating, knowing that the police would not do much for a missing college student after a night out, and was able to obtain some information from her daughter's phone provider about her most recent calls. This is how she got a hold of Michael Rodriguez who was able to tell her about the previous night. He told Sharon that Jennifer had called him around midnight and that she was with Colton Pitonyak at that time. He also explained how Jennifer did not seem intoxicated, but Pitonyak appeared to be causing some disturbance.
Investigation Details
When Sharon went to the police, the investigation seemed to be going incredibly slow; Pitonyak claimed not to know where Jennifer was. With no news on Jennifer's whereabouts, Sharon Cave and her fiance Jim Sedwick decided to make their way to Austin and try to dig up something themselves.
Police told them that Jennifer's car had been located outside Pitonyak's West Campus apartment; however, they now had to wait for a search warrant to legally gain entry and conduct a search. This was not the news Sharon and Jim were hoping for, they believed they had waited long enough, and fearing for their daughter's safety, they went to the apartment.
When they got no answer after knocking on the door, Jim Sedwick entered the apartment in question through a window that they got into by smashing it open. Upon entering the apartment, he was met with what was a messy scene, clothes and garbage were strewn about, and a horrible smell hung in the air. He noticed the bathroom door was slightly open, and when he fully opened it, the scene that he was met with was truly horrific.
In the bathtub, he saw the bloody remains of a woman whose hands and head were detached from the rest of the body and sitting in garbage bags next to the tub. They immediately called 911 and police made their way to the crime scene at the 23rd Street apartment.
Upon their investigation, forensics found a bullet casing underneath the body; this bullet matched up with the gun that was also found in Pitonyak's car, which was still on the premises. In the dishwasher, they also found a machete mixed in with the regular dishes from the day prior and a hacksaw.
Despite all of the evidence being discovered and his car still found on the premises, Colton Pitonyak was nowhere to be found.
The Hunt for Colton Pitonyak and Laura Hall
Pitonyak was a finance major at the University of Texas; originally from Arkansas, he moved to Texas and, having high grades was able to gain a scholarship to attend UT Austin. He had an existing criminal record at the time of the Jennifer Cave murder, but they were all drug-related charges with no record of violent crimes.
The police started searching for Pitonyak, he had taken his phone with him on the run, so police officers were able to track his movements by looking at his cell phone records. This revealed that he had traveled all the way into Mexico. For a further 4 days, it was a mystery to the police how Pitonyak had traveled to Mexico until they received a call from another worried parent.
Gut My apartment – Laura Ashley Hall
The parents of Laura Ashley Hall, an ex-girlfriend of Pitonyak, had received an email from their daughter asking them to entirely gut her apartment. With this information, and knowing that Laura Hall was smitten with Pitonyak, it was relatively easy for them to search through CCTV footage and find Hall's car crossing the border into Mexico.
On the 5th day following the discovery of Jennifer Cave's body, the pair were found at a holiday inn in the town of Piedras Negras. They were then taken to the Mexican-US border, where Pitonyak was charged with the Jennifer Cave murder. However, Laura Hall was not charged as there was no evidence of her involvement at this point. This changed when police questioned her, and she was eventually charged with tampering with evidence and hindering the apprehension of Pitonyak.
Trial
At the beginning of the trial, Colton Pitonyak pleaded not guilty, claiming that he had no recollection of his actions towards Jennifer due to drugs and alcohol.
Prosecutors struggled to pin down a motive as to why Pitonyak brutally murdered Jennifer. According to Pitonyak, his blacked-out state started to lift when Hall was at his front door, and it was in fact, Hall who was the driving force behind the plan to attempt to cover up the crime.
Laura Hall also pleaded not guilty and tried to defend her innocence in court. However, the courts and the jury ultimately believed she played a large part in the dismembering of the body.
Verdict
Colton Aaron Pitonyak was found guilty of the murder of Jennifer Cave and was sentenced to 55 years in prison.
Laura Ashley Hall was ultimately sentenced to 10 years imprisonment after being found guilty.
As of August 2018 Laura Hall has been released from prison under mandatory supervision, she is banned from returning to Travis County.
Frequently Asked Questions
Who was Jennifer Cave?
A 21-year-old Austin resident and college student who was murdered via a gunshot, later being partially dismembered by her friend Colton Pitonyak and Laura Hall.
Where is Laura Hall now?
Laura Hall has been released from prison after serving her 10 year sentence for her involvement in the heinous murder of Jennifer Cave.
What was the motive for Jennifer Cave's murder?
No motive was ever given for why Colton Pitonyak committed such a terrible crime, although it was thought that Laura Hall helped in the cover up due to jealousy and her obsession with Pitonyak.