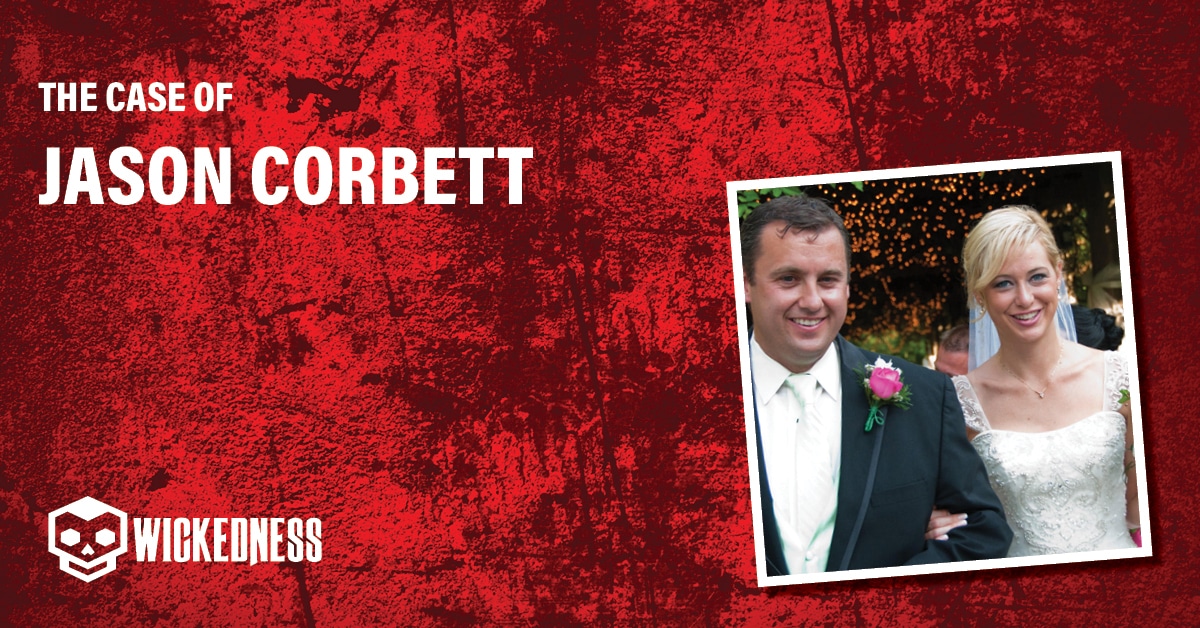 Incident Location
North Carolina, USA
Body Location
victim's bedroom
Body Discovered Date
2015-08-02
Murderer
Molly Corbett, Thomas Martens
Jason Corbett – A Widower Beaten To Death
After his wife passed in 2006, Jason Corbett was left with two young children, 2-year-old Jack and 6-year-old Sarah. A year and a half after his wife's death, he hired an au-pair nanny, making the biggest mistake of his life…
Jason Corbett
Jason Corbett was a businessman from Limerick in Ireland, born in a working-class family, and grew up with seven siblings. He was married to Margaret "Maggie" Corbett, and they had two children. In 2006, Maggie passed due to asthma complications and Jason became a widower that had to take care of his children, Sarah, who was 6 at the time, and Jack, who was 2 at the time.
A year and a half after his wife's death, Jason decided to find a nanny that will help him raise his children. For this role, he hired an au-pair nanny from Knoxville, Tennessee, 25-year-old Molly Martens. She took good care of his children, and over time, Jason and she started dating.
They got married in 2011 and moved to North Carolina with his kids and new wife. Everything seemed perfect, until one August night in 2015.
Police Finds Jason Corbett Bludgeoned To Death
On August 2, 2015, at 3:04 a.m., the police were called to Corbett's family home. They found Jason Corbett in his bedroom, brutally beaten to death. He took at least a dozen hits to his head, which was covered in bruises, lacerations, abrasions, and contusions. His skull was fractured in multiple places. Other injuries were also found, to his torso and extremities.
Jason's wife, Molly, and her father, Thomas "Tom" Martens, were immediately identified as crime perpetrators.
The Crime Description
According to their testimony, Molly and Tom killed Jason in self-defense. Molly's parents were staying that night at Molly's and Jason's house. In the middle of the night, Tom heard a commotion coming from the master bedroom. He took a baseball bat that he bought for his grandson and went upstairs to check the noise.
There, he saw a shocking sight: His son-in-law was choking his daughter. Despite Tom's pleas, Jason didn't want to let go of Molly and threatened to kill her. That's when Molly grabbed a brick from her nightstand and hit Jason in the head. Tom hit Jason with the baseball several times until he was sure that he was no longer a threat.
Molly and Thomas Martens – A Pair Of Murderers?
Molly grew up in Knoxville, Tennessee, as the second of four children, and the only daughter of Sharon and Thomas Martens. From her early childhood, she showed interest in babysitting and taking care of other children, her siblings, cousins, and neighborhood kids.
For a brief period, she attended Clemson University but dropped out because of mononucleosis. Then, she enrolled at a community college, where she took several classes while working various entry-level jobs. She met Keith Maginn in 2007, started dating him, and became pregnant. They got engaged, but Molly suffered a miscarriage. In March 2008, she moved to Ireland and their relationship was over. She fell in love with Jason Corbett and started a new life.
Thomas Martens served as an FBI agent for 31 years. He graduated as a lawyer from a prestigious Georgia college. However, due to his work in the FBI, he never practiced law. Avid golf lover, and a staunch family man, he wanted his daughter to be happy. At first, Jason Corbett seemed to be a good son-in-law, but soon, Thomas started disliking him.
Investigation Details
Investigators noticed that Molly's and Tom's story didn't line up with the evidence they found, or to better say it – with the evidence that they didn't find. Neither Tom nor Molly had injuries from the struggle. The blood splatter implied that Tom was standing over Jason while hitting him. It was suspected that the first blows were taken while Jason was still asleep.
During the questioning, Molly claimed that Jason was abusive throughout their relationship. Jason's family discarded her claims and stated that Molly was the one who was unstable, erratic, and easy to lose control. Apparently, Jason planned to move back to Ireland, taking his kids with him.
Murder Trial
Molly and Tom were tried in July 2017. Their defense team maintained the position that Jason was killed in an act of self-defense, while the prosecution claimed other possible motives for murder, including children's custody and a life insurance policy.
Verdict And Retrial Controversy
After three hours of deliberation, the jury delivered the verdict: both Molly and Tom were guilty of second-degree murder. They were sentenced to 20-25 years in prison.
In February 2020, the North Carolina Court of Appeals overturned their conviction and ordered a new trial. The next year in March, the Supreme Court upheld this decision, on the grounds that Molly's and Tom's first trial wasn't fair because some critical evidence that could benefit them was excluded.
The evidence in question was referring to the statements that Jack and Sarah made in an interview with a social worker. During that interview, they stated that Jason was abusive. This was enough for Molly and Tom to be released on bond in April 2021. They returned to their family home in Knoxville, where there wait for a new, fair trial, which should happen in 2022.
In the meantime, Jason's daughter, Sarah Corbett Lynch claimed that Molly "coached" her and her brother to lie about their father being abusive. She also claimed that Molly destroyed her life and made her an orphan by taking her father's life.
Frequently asked questions
What Injuries Did Jason Corbett Suffer?
The Irish businessman had multiple lacerations, abrasions, and contusions to the head, as well as extensive skull fractures and hemorrhages.
Where Are Jason Corbett's Children Today?
Sarah and Jack Corbett are in the custody of their legal guardians, their paternal aunt, Tracey Corbett-Lynch, and her husband, David Lynch.
What's Next For The Jason Corbett Case?
Molly, Tom, Jason's children, and family are back in the Davidson County courtroom for a hearing that essentially starts the process toward a new trial for Molly Corbett, 38, and Martens, 72, her father and a former FBI agent.
What Statements Were Made By The Children?
Defense attorneys said that the children made statements that Jason Corbett physically and emotionally abused Molly Corbett. Later, while in the custody of their paternal aunt Tracey Lynch, the children revoked their statements, claiming that they were instructed to lie by Molly.