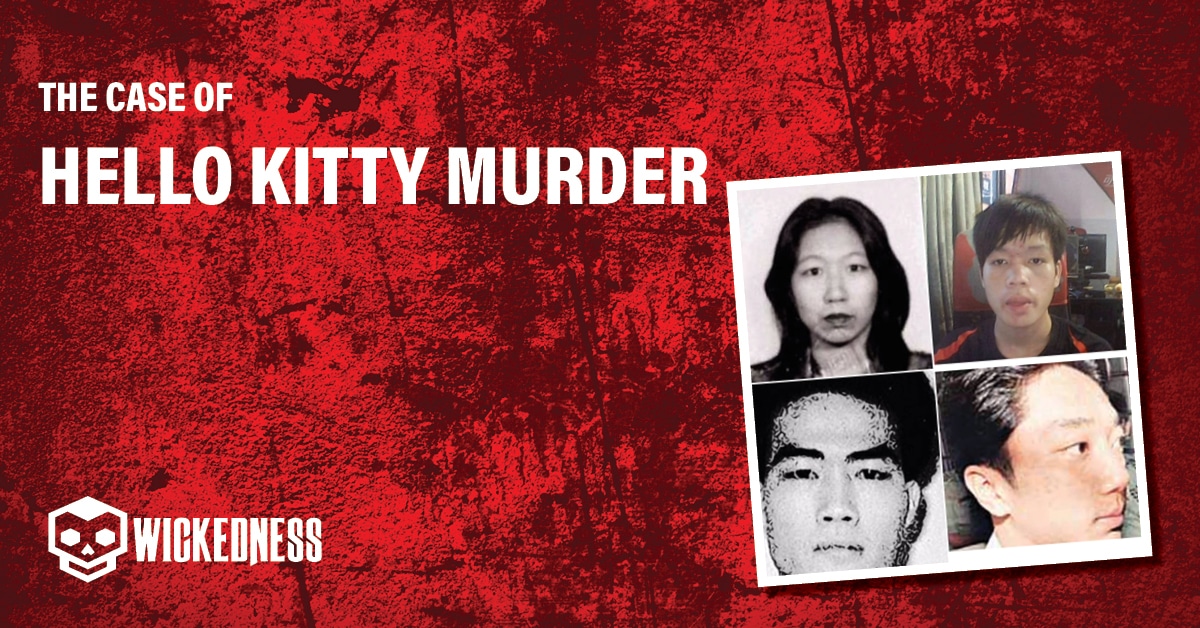 Victim Date of Birth
Info Box
Incident Location
Tsim Sha Tsui, Hong Kong, China
Date of Conviction
Info Box
Body Discovered Date
Info Box
Who Was Fan Man-Yee?
Fan Man-Yee was born in 1975 in Hong Kong, China. There is not much information about her origin, her family, or what her life had been like when she was a child; however, unfortunately she became known around the world for being a murder victim, one of the most horrible cases in the history of China.
According to information published on some websites, nothing is known about Fan Man-Yee's parents, but that she was abandoned by them when she was very young, so she went to live in orphanages.
In Hong Kong, orphans after turning 16 can leave these juvenile centers. This was the case of the girl, who upon leaving began to steal to be able to buy food.
After wandering the streets, she became a drug addict and started prostituting herself. After a while, she got a job in a club, where she started earning more money.
All that was known about Fan Man-yee was that she was 23 years old and a nightclub hostess in the city. She was used to dealing with many men, most of them associated with the Chinese mafia.
The girl had been working at the place for a long time, so she had a lot of experience dealing with these kinds of clients and with the sex workers who were always in the place.
Fan Man-Yee had many regular customers at the nightclub, however, one day, she made the worst decision of her life.
In 1999, while serving Chan Man-Lok, a client she ad for two years and with whom he had had several sexual encounters, Fan-Man Yee stole his wallet and $4,000 after the man was careless.
Fan-Man Yee did not know that the man he had stolen his wallet and money from was one of the mafia members. Once the man realized this, he and two other men planned to make the girl's life miserable so that she would pay for what she had stolen.
A Deadly Debt
Fan Man-Yee had been working for years as a hostess in a nightclub, which was visited by many men, most of them members of the Hong Kong triad, an internationally known criminal organization dedicated to human trafficking, identity fraud, prostitution, drug distribution, contract killings, among others.
23-Year-Old Fan Man-Yee was already accustomed to seeing these types of men, who were usually the most generous with tips and payments, come in and out of the nightclub. Although they were part of the mafia and many were criminals, the sex workers allowed them access to the club, as they were well off.
Fan Man-Yee's life changed when he decided to steal Chan Man-Lok's wallet, which had $4,000 in it. This man had been her client for more than 2 years, and in one of his carelessness, the girl took his wallet and his money.
Chan Man-Lok was a drug dealer, directly related to the mafia. When he realized that Fan Man-Yee had taken her wallet, he forced her to pay him the $4,000 he had stolen from her and demanded $26,000 more in interest.
Since the girl had no money to pay him, Chan Man-Lok together with Leung Shing-Cho and Leung Wai-lun, kidnapped her and took her by force to an apartment. They decided to keep her captive until she could find the money she owed them.
While keeping her locked up and under a drug overdose, they committed grisly acts of torture, which later led to Fan Man-Yee's inevitable death. A gruesome murder that would shock all of Hong Kong, known as the Hello Kitty murder.
A Horrifying Torture
It was 1999, when after a sexual encounter, Fan Man-Yee decides to steal Chan Man-Lok's wallet and the 4 thousand dollars in it. After realizing what had happened hours later, he returns to the nightclub to demand that the girl pay him back his money, plus interest.
When Fan Man-Yee tells him that she does not have the money to pay him, Chan Man-Lok, with the help of Leung Shing-Cho and Leung Wai-lu decide to kidnap her. The men put the girl in the vehicle's trunk and decide to take her to an apartment, where she would spend the last days of her life.
Chan Man-Lok's plan was to subject her to sadistic torture until she could repay the debt. Not only was she held captive in the apartment, but she was also sexually abused by those who had kidnapped her and by other men who visited the place.
Chan Man-Lok charged the men for sexually abusing Fan Man-Yee to recover the money she had stolen from him, plus the interest he was charging her.
Beyond the rapes and sexual abuse she was subjected to, the most terrifying thing was the form of torture her kidnappers decided to use on her. Fan Man-Yee was beaten with their hands and with various objects.
While she was being beaten, she was disfigured and alcohol was used on her wounds, while she screamed in pain. They also poured boiling water on her feet, as well as human urine.
As the days passed, Fan Man-Yee received harsher torture. The men decided to hang her from the ceiling, beating her, burning her with hot plastic, burning her with candle wax, and even leaving her alone for hours.
The kidnappers fed her urine and feces, and when she vomited, they beat her even harder. Days after unrelenting torture, Fan Man-Yee passed away.
Upon finding Man-Yee's body, Chan Man-Lok decides to dismember her. They cut her body with knives to dismember her and some parts were frozen, others were immersed in boiling water, including the head.
Chan Man-Lok – Involved in The Mafia
The main suspect was 34-Year-Old Chan Man-Lok, who had sex with Fan Man-Yee on several occasions. He is a drug lord, also associated with the Chinese mafia, who was a regular visitor to the nightclub where she worked.
During the investigations it was revealed that he had a relationship with the 14-year-old girl who confessed to the whole crime. Despite the big age difference, he took her to live in his apartment, bought her many Hello Kitty toys since she was his favorite and lived with her during the time Fan Man-Yee was kidnapped there.
The others implicated in the crime were 27-year-old Leung Shing-cho and 21-year-old Leung Wai-lun, also linked to the mafia, with drug sales, among other crimes. There is little information about these men.
The girl's name is not known, as she is a minor and her identity has been protected. However, some information found suggests that she was an orphan and that she also prostituted herself to support herself.
Investigation Details
A month after Fan Man-Yee's death, a 14-Year-Old Girl walked into a police station in Hong Kong visibly upset and disoriented.
Police officers attended to her to ask her if she was all right and what was wrong. The girl was very upset and frightened, but what they did not expect was the chilling story she was about to tell them.
The girl told the police that she couldn't take it anymore, that she had been overwhelmed for weeks by the presence of a woman, who appeared to her in her dreams. Very frightened, the girl told the officers that every night this woman appeared to her in her room.
The woman she saw in her room whispered things to her, including that she was out for revenge. The girl described her as a woman in her 20s to 30s, with many wounds on her body.
The police officers at first thought that the girl was just hallucinating and that everything she said was a figment of her imagination. However, the girl, seeing the disbelief of the officers, decided to confess a horrifying truth.
It was this 14-year-old girl who decided to confess to the police all the torture Fan Man-Yee had been subjected to. According to her testimony, it was her who appeared at night to torment her for what had happened.
After hearing the girl's chilling story, they decided to accompany her to the apartment where everything had happened. The 14-year-old girl turned out to be Chan Man-Lok's girlfriend at the time, who began having a relationship with her, even though the man was 32 years old.
The girl's identity is unknown, it is only known that she was 14 years old and that she was the partner of the man who had kidnapped Fan Man-Yee and who lived in the apartment. She had witnessed the torture to which Man-Yee had been subjected and had even cooperated with the 3 men as they beat her.
The police went with the girl to the apartment where Fan Man-Yee had been tortured and killed, and what they found there was terrifying.
The apartment was dirty, full of garbage and very messy, however, that was not the most shocking thing about the place. The agents sent by the police department found a human tooth in the kitchen and human organs inside the refrigerator.
They also saw a very large stuffed Hello Kitty doll in the shape of a mermaid, inside the doll's head was a skull, which was later identified and found to be the head of Fan Man-Yee.
Finding the skull inside the Hello Kitty doll made the Fan Man-Yee case known worldwide as the Hello Kitty murder.
Trial
The girl who confessed to the crime committed and everything that had happened was acquitted of any charges. This was because she was a minor and had collaborated with the police by telling the details and had led them to the crime scene.
The trial of the other 3 involved took place in 1999, during which they blamed each other. Throughout the trial the 3 men constantly accused each other and none of them admitted their guilt, despite all the evidence and proof.
Verdict
After 6 weeks of deliberation, they were found guilty of murder and sentenced to life in prison in 2000, with the possibility of parole in 20 years.
The murder of Fan Man-Yee had a major impact on public opinion and was widely reported in the Hong Kong media.
The Hello Kitty murder case has inspired several movies and the interest of many people fond of true crime stories.
Frequently Asked Questions
What is the Hello Kitty killer case?
It is about the murder of Fan Man-Yee. The woman was decapitated and her skull was found inside the head of an oversized Hello Kitty doll.
Who committed the Hello Kitty murder?
Chan Man-lok, Leung Shing-cho and Leung Wai-lun committed the crime of torture and murder.
What happened to Fan Man-Yee?
Fan Man-Yee was kidnapped in 1999 in Hong Kong. She was tortured, sexually abused and murdered. Her body was dismembered.