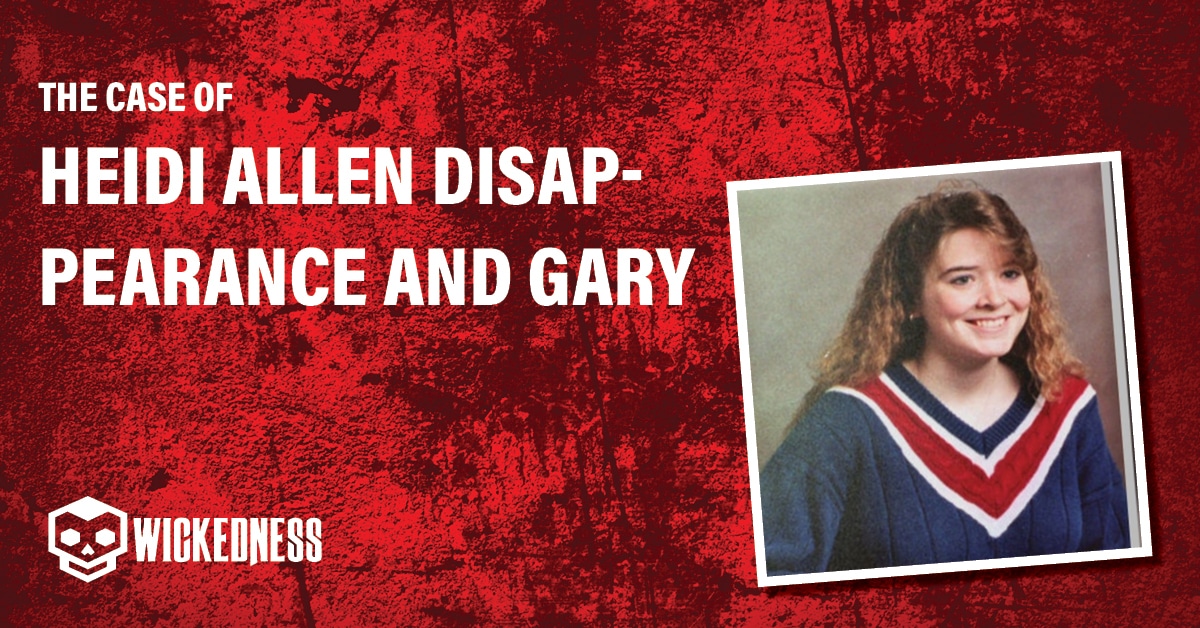 Victim Date of Birth
Info Box
Incident Location
D & W Convenience Store New Haven, Oswego County, New York, US
Date of Conviction
Info Box
Body Discovered Date
Info Box
Heidi Allen was kidnapped from D & W Convenience Store New Haven, Oswego County, New York, US on 3rd April 1994. The police arrested two brothers, Gary and Richard Thibodeau for kidnapping Allen. Richard was released but Gary was sentenced to prison where he died after 23 years.
 The Crime Starts – Heidi Allen is kidnapped
Heidi Allen was working in D & W Convenience Store in New Haven as a clerk on 3rd April 1994. The store was located at the intersection of State Routes 104B and 104 in Oswego County Town, New York. It was Easter Sunday and she wasn't supposed to be working that morning.
Heidi agreed to work so that her friend and coworker could see her family. Heidi began her shift at 5:45 am and she was wearing white sneakers, light blue jeans, and a gray sweatshirt that had a plaid SU logo. A customer entered the convenience store at 7:50 am but he found that nobody was in the store. He also noticed that gas pumps and lights were working.
The customer found it strange and informed the police officers present in a nearby patrol unit car of the Oswego County department. The police searched the store and saw Heidi's car parked outside. Nothing was missing from the store and the police even found Heidi's car keys and purse from the store. The officers believed that she might have been kidnapped and started a search for her.
The First Suspect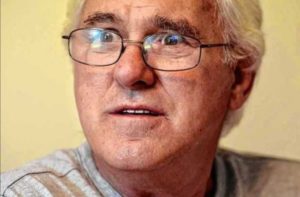 The next day, investigators received a call from Richard Thibodeau and he told the police that he saw the girl working in the store that morning. Richard mentioned that he saw the news about the missing girl and he also went back to the store and helped the police to search for Heidi.
The police checked the register and found that the last purchase was made at 7:42 am. Then the police received another call from Christopher Bivens who said that he saw two men leading Heidi to their van. Richard Thibodeau became the first suspect because he also had a similar van to what Christopher Bivens described.
The police also involved Richard's brother Gary Thibodeau because Christopher said that he saw two men. The investigation with Gary started and he told the police that he was sleeping at home with his girlfriend. Meanwhile, Gary was sentenced to spend some time in prison because he was involved in a minor drug offense. During that time the police started to build a case against him
Gary and Richard – Thibodeau brothers were charged
A couple of Gary's inmates claimed that he told them that he and Richard killed Heidi with a shovel. Therefore, the Thibodeau brothers were charged for kidnapping the girl and it was decided that both of them will have separate trials.
The Trial Begins
The prosecution's case that was presented at Gary's trial said that the Thibodeau brothers abducted Heidi Allen from D & W Convenience Store on 3rd April 1994 between 7:41 and 7:45 am. Then they forced the girl to get into the van and drove off.
Both the inmates along with the person who saw two men leading the girl were called and the jury heard their testimonies. However, there was no physical evidence that proved the case. The court also heard that Richard and Gary were together at the time when the girl went missing and after that, people saw the van outside Gary's house.
Gary Thibodeau's Sentence
The court found Gary guilty of abducting Heidi in the first degree and sentenced him to spend at least 25 years in prison.
Richard Thibodeau's Sentence
Richard's trial was taking place in a different court that had a different jury and judge but the evidence was the same. The outcome of Richard's case was completely opposite as he was acquitted. So, people started questioning Gary's conviction.
The prosecution's case presented that both men went to the convenience store in the van on the same day so if Richard was not convicted then why did the court send Gary to prison.
Gary's Appeal
Right after hearing the sentence Gary's appeal to his conviction. At that point, the investigation found out that Heidi Allen was a confidential drug informant but her identity was exposed accidentally by Deputy Chris Van Patten.
New Trial
A new trial began after three people provided more information about Deputy Chris Van Patten. In February 2013, Tonya Priest told the police that three men, Michael Bohrer, Roger Breckenridge, and James Sheen kidnapped Heidi.
These men were involved in drug dealings and Heidi was about to report it to the police. Tonya said that these people took her to a small town of Mexico, Oswego County, and then beat her to death and hid her body after dismembering it across Rice Road under a cabin's floorboards.
Tonya also presented a phone call where she talked to Roger's girlfriend, Jennifer. She told Tonya that these three men kidnapped and brought a woman to her home. Jennifer also said that she believes that it's the missing girl from the convenience store.
The police searched every place that Tonya pointed out but couldn't find anything related to Heidi and these three men denied their involvement in Heidi's abduction. James was sent to prison to serve a life sentence because he was involved in other murder cases. So, Gary Thibodeau lost his appeal and he wasn't provided with the right to another trial.
Gary's Death
Gary Thibodeau died in prison after serving 23 years in 2018 and at that time he was 64 years old. In his last interview, Gary said:
"They know I didn't do it".
Frequently Asked Questions
Where did Heidi Allen disappear?
On 3rd April 1994, Heidi Allen went to D & W Convenience Store New Haven where she used to work as a clerk. She was abducted from the store between 7:41 and 7:45 am and no one saw her after that, and it's still unknown what happened to her.
Did Gary Kidnapped and Kill Heidi Allen?
Gregory Oakes, the District Attorney of Oswego County, said that he truly believes that he got the right guy. He also said that Gary Thibodeau along with someone kidnapped and killed Heidi Allen and it's not known where they took the girl, how they killed her, and how they disposed of her body.
What Happened to Gary Thibodeau?
Gary Thibodeau was sentenced to serve 25 years in prison. He served 23 years and died in prison in 2018 when he was 64 years old. In his last interview, he said, "They know I didn't do it".