The case of
Erica Gene Shultz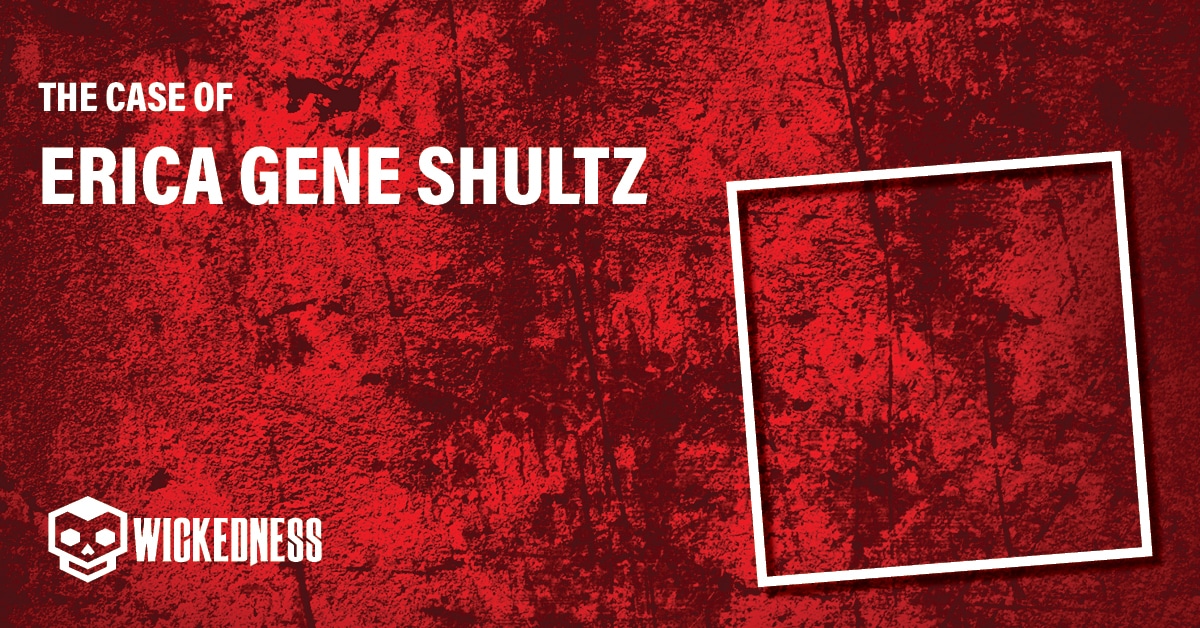 Victim Date of Birth
Info Box
Incident Location
Butler Township, Luzerne County, Pennsylvania
Date of Conviction
Info Box
Body Discovered Date
Info Box
Who Was Erica Gene Shultz?
Erica Gene Shultz was a 26-year-old reported missing by her sister, Emily Corbin, from Columbia County on December 6, 2020, when she did not show up for work at Weis Markets. She had diabetes and autism. Since she did not drive, her sister found it odd that she was gone. It was also out of character to leave her emotional support cat, Luna, alone. Luna was her emotional support animal. Shultz held a variety of jobs throughout her life, including a job at the Bloomsburg Children's museum and the Danville Children's Day Care Center. She also acted as an activities aide at the Emmanuel Center for Nursing in Danville. Shultz participated in Special Olympics events, winning a gold medal in Pennsylvania and acting as a Global Messenger.
Dating App Leads to Murder
The body of 26-year-old Erica Gene Shultz was found in a wooded area near Hobbie Road in northeast Pennsylvania. Shultz's sister discouraged her from using dating apps, however, she remained active on at least three of them. She met Harold Haulman III on one of these sites. Haulman asked Shultz to go away with him. Erica Gene Shultz did not make an immediate decision. However, she confided in her coworker about a man she was talking to. Shultz asked her coworker to download a tracking app on her phone on December 5, 2020. During the investigation, cell phone evidence showed that Erica Gene Shultz's phone and Harold Haulman's phone were both at Shultz's apartment on December 4, 2020.
The Crime Details
Harold Haulman confessed to the murder of both Erica Gene Shultz in 2020 and Tianna Phillips in 2018. He was later found guilty of killing a pregnant woman, Ashley Parlier, in 2005. Haulman began talking to Erica Gene Shultz on a dating app. Haulman asked Shultz to go away with him. Cell phone records showed the phones of Haulman and Shultz together at her home on December 4, 2020. Haulman took Shultz to a wooded area off of Hobbie Road and killed her with a mallet and knife. Haulman also admitted to driving to a bridge near Route 15 and Route 147 close to Milton, PA. He dumped the weapons at this location and tried to dispose of Shultz's cell phone in the river.
Who is Harold Haulman III?
Investigators believe Harold David Haulman III's criminal started before the killings of three women in the United States. He confessed to killing Joseph Whitehurst in 1999 while living in Germany. He was under 21 at the time and diagnosed with schizophrenia, resulting in lenient sentencing. Authorities referred to Haulman as homeless, or transient. He worked as a truck driver at one point in time. The FBI found Haulman at his wife's home, however. He admitted to researching serial killers and getting a rush from the murders. He also went back to check on the bodies of Phillips and Parlier, finding only their bones. Haulman also stated he had an overwhelming urge to kill and would have committed more crimes if not caught.
Investigation Details
The investigation started with authorities checking Erica Gene Shultz's phone records. They checked an area dinged by her cell phone near the 219-mile marker close to Interstate 80. Members of the Pennsylvania State Police at Milton found no sign of Shultz in the area. Once authorities checked the phone numbers on Shultz's cell phone activity, they were able to identify Haulman. Haulman and Shultz's phones showed them traveling together until they reached Milton, PA. Authorities eventually got a warrant to check Haulman's cell phone and found him on Perry Road in Battle Creek, MI on December 23, 2020. Before meeting with Haulman for questioning, authorities also got permission to track his vehicle with a GPS tracking device.
The FBI scheduled a second interview with Haulman for the following day and he failed to show up. He also turned off his cell phones before attempting to flee the state. After moving through three states, authorities traced his location to the home of his wife, in Duncannon, PA, on December 25th. On December 26, 2020, an employee of the Norfolk Southern Railroad noticed Haulman on the railroad tracks. Haulman cut himself with a boxcutter and claimed he wanted to kill himself due to his sins. He confessed to the murder of Shultz while admitted to Holy Spirit Hospital, located in Camp Hill, PA. He willingly showed FBI agents the location of Shultz's body on a map. By December 27th, authorities found Shultz's body. Haulman also offered to assist in a field trip to locate the remains of Tianna Phillips.
Trial
Haulman's arrangement took place on the night of December 27, 2020, the same day authorities found Shultz's body. The charges included kidnapping, homicide, and abuse of a corpse. Haulman chose to plead guilty to the charges in Luzerne County Court, therefore avoiding the death penalty. Haulman also later admitted to killing a third woman, Ashely Parlier, in Michigan.
Verdict
Haulman received two life sentences with no parole from Judge Michael Vough. The sentences covered the consequences of the murders of both Erica Gene Shultz and Tianna Ann Phillips of Berwick, Ohio.
Frequently Asked Questions
How did authorities find Harold Haulman III?
FBI agents received a warrant to place a GPS tracking device on Haulman's van. After initial questioning, Haulman failed to show up for his follow-up interview. Agents tracked his location using the GPS device as Haulman fled the area and turned off his cell phones.
Does Harold Haulman have a long criminal history?
Haulman's criminal history can be traced back to 1999 at the age of 20. At this time, he killed Joseph Lawrence Whitehurst in Germany. He was arrested by German police for another crime and then confessed to the murder.
How did Erica Shultz meet Harold Haulman?
Erica Shultz met Harold Haulman on a dating site. She expressed some concern about him to a friend and asked her friend to help her put a tracking app on her phone. Cell phone records show that Shultz and Haulman were at her home on December 4, 2020. Her sister reported her missing on December 6, 2020, when she did not show up for work.