Victim Date of Birth
Info Box
Date of Conviction
Info Box
Body Discovered Date
Info Box
A murder solved after 20 years? The police had their suspect just in a couple of months. However, to finally bring murder charges to Edmond Jay Marr, the Los Angeles police department investigated this for 22 years. 
Elaine Graham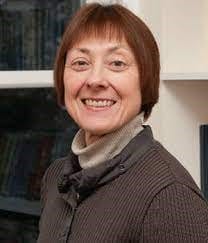 Elaine was born in Waterbury, Connecticut. She moved to Los Angeles in 1976, when she met Dr. Stephen Graham, a Cedars-Sinai Medical Center intern. 
In 1979, the pair married and relocated to Sherman Oaks. They had one daughter, who was two years old at her mother's death. 
She was a short-haired and athletic woman working part-time at Cedars-Sinai as a nurse. Additionally, she was attending classes at Cal State Northridge, where a police officer thought she had encountered her killer. 
Who Was Edmond Jay Marr?
According to authorities, a convicted armed robber who was suspected but never charged in the 1983 slaying of a Sherman Oaks nurse has been detained on suspicion of murder.
Elaine Graham, 29, was found dead on a hillside in a remote part of Brown's Canyon in Chatsworth eight months after she went missing from the region of Cal State Northridge.
Edmond Jay Marr, 45, was arrested at his Cathedral City residence in connection with her death.
Marr was sentenced to three years in state prison for an armed robbery in Orange County, according to police records. In that case, police discovered a knife which later on proved that it was related to the murder.
Graham's body was located in the secluded Brown's Canyon area, where Marr was known to go.
The Murder of Elaine Graham
Elaine Graham dropped off her 2-year-old daughter at a babysitter's house on March 17, 1983, and drove to California State University Northridge, where she was due to attend lectures.
She was never seen again, and her automobile was discovered abandoned in the early morning hours of March 18, 1983, in the parking lot of the Santa Ana Fashion Square Mall (now known as the Main Place Mall).
The police officers who were first assigned to this case concentrated their investigation on Edmond Jay Marr, a 25-year-old man. Detectives became aware of this suspect after they discovered that he was in the area of the Northridge Campus on the day Graham vanished – March 17, 1983.
According to the investigation, Marr had also been arrested for a robbery in the City of Westminster on April 22, 1983. He was found in possession of a double-edged knife at the time of the robbery arrest.
After eight months, hikers in Chatsworth's Brown's Canyon region discovered Graham's skeletal remains. During their inquiry, the police found that Marr used to go to Brown's Canyon as a kid. According to forensic evidence of her bones, Graham died of a deadly stab wound.
After discovering the body and seeing that she was stabbed with a knife, the police took the knife back to investigate it. It turned out to be the same knife taken out of Marr's possession during his robbery. 
According to the DNA evidence, there was blood present on it that matched the blood of Elaine.
However, this wasn't enough evidence to file criminal charges, and the police department decided to wait for forensic technology to improve. As a result, the original detectives assigned to this case retired, and the case was closed with an option of re-opening.
Cold Cases Homicide Unit
The Robbery-Homicide Division founded the Cold Case Homicide Unit (CCHU) in November 2001. The department included seven detectives, and their main focus was re-opening cases with DNA evidence needed. 
The Graham murder case was re-opened by detectives Rick Jackson and Tim Marcia. Throughout their investigation, the police discovered additional new evidence through witness statements and the use of advanced forensic procedures.
On the forensic front, the Scientific Investigation Division used DNA technology that the initial detectives did not have. The use of this technique resulted in the discovery of new forensic findings.
The Forensic Sciences Section of the Los Angeles County District Attorney's Office had drafted a complaint charging Edmond Marr with the kidnapping and murder of Elaine Graham on March 17, 1983.
Stephen Graham
Stephen Graham is the husband of the murdered woman. He remarried other women a few years after the murder of his wife. After the investigators pressed the charges against Marr, in an interview, he stated: 
"For me, it was a terrifying time. For myself, my daughter, and my family, the events that are happening at the moment are devastating. You never get over something like that." 
"You read about a family member being taken away every week. It's the worst situation when there's a disappearance," Graham added. "I am reliving all over again my tragedy with this trial. However, I will do what it takes to ensure that this man does not kill another innocent person." 
The Arrest
Edmund Jay Marr, 45, was arrested outside of his home in Cathedral City, California, on Monday, February 10, 2003, by Los Angeles Police Department Detectives assigned to the Robbery-Homicide Division for the savage 1983 murder of Elaine Graham.
It took 22 years, but the LA Police Department finally brought strong evidence to arrest Marr for Graham's death.