The case of
Dominique Ellen Dunne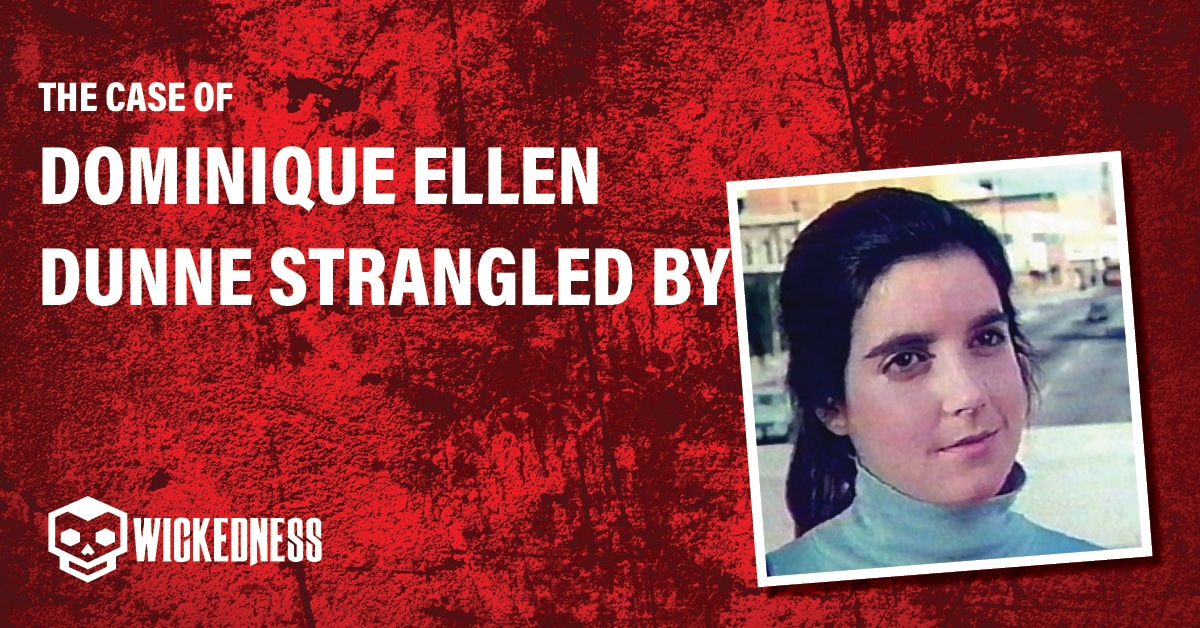 Victim
Dominique Ellen Dunne
Victim Date of Birth
23rd November 1959
Date Reported
30th October 1982
Date of Death
4th November 1982
Incident Location
Her West Hollywood Home in Los Angeles, California, US
Body Location
Buried in Westwood Village Memorial Park Cemetery
Body Discovered Date
30th October 1982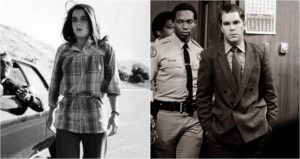 On 30th October 1982, John Thomas Sweeney brutally strangled a famous actress, actress Dominique Dunne. She fell into a coma in her West Hollywood home's driveway and died on 4th November 1982. John Sweeney served just three and a half years for this heinous crime.
Victim and Circumstance
Dominique Ellen Dunne was the youngest kid of Dominick Dunne and Ellen Griffin Dunne. She was born in Santa Monica, California, to a noble family. She had two brothers, Griffin and Alex Dunne and she was the niece of Joan Didion and John Gregory Dunne. Martin Manulis and Maria Cooper-Janis (daughter of Gary Cooper) were her godparents.
Dominique Dunne studied acting and worked in the "Diary of a Teenage Hitchhiker", and Poltergeist as an actress. Everything was perfect in her life except for her boyfriend who was jealous and abusive and she never knew that he would end her life.
Start of the Crime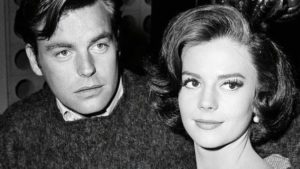 Dominique Dunne met John Sweeney at a party that took place in an upscale Ma Maison restaurant. Sweeney was a chef at that restaurant and both of them started dating. They moved into a house that has only one bedroom after a few weeks. However, the relationship became very complicated because of Sweeney's possessiveness and jealousy.
Once they had an argument when Sweeney yanked a handful of Dunne's hair. She had to save herself by fleeing to her mother's house. But Sweeney showed up after a while and started banging on windows and the door. The couple resolved their fight and started living together again.
However, Dominique Dunne broke up with Sweeney on 26th September 1982. She said that he grabbed her by the throat and tried to kill her. After that Sweeney moved out of that house and Dunne started living alone.
After a month, on 30th October 1982, Sweeney showed up again when Dunne was rehearsing with David Packer for her upcoming TV series. First, she talked to him without opening the door but agreed to have a discussion outside the house. They started arguing and Packer heard a thud, a couple of screams, and smacking sounds.
The Crime Description
After hearing Dominique Dunne screaming, David Packer called the police immediately but they told him that the property was out of their jurisdiction. He then called a friend and went outside to find out that Sweeney was kneeling over Dunne in some nearby bushes. Interestingly, he told Packer to immediately call the police.
The police arrived after some time and Sweeney told them that he killed his girlfriend and he also tried to kill himself. However, Dunne was still alive but she was in a coma. She was transferred to the hospital but never regained consciousness.
Dominique Dunne remained in that state for five days and finally died on 4th November 1982. Her funeral took place at the Church of the Good Shepherd on 6th November 1982 and her resting place is Westwood Village Memorial Park Cemetery.
Convicted Killer Details
John Thomas Sweeney
John Thomas Sweeney was working as a head chef at Ma Maison restaurant in 1981 when he first met Dominique Dunne. They dated for a few weeks and started living together but their relationship started deteriorating because of Sweeney's behavior.
He was abusive, possessive, and jealous and used to hit Dunne. He continued believing that he was Dunne's boyfriend even after she broke up with him. He said that he went to Dunne's house to resolve his conflicts with Dunne but strangled her in the heat of the moment. He also said that they used to have plans to get married and have kids.
Dunne's family said that their relationship ended when he moved out of her house. But he always said that they were still in a relationship and started living separately to resolve their conflicts.  
Investigation and Trial Details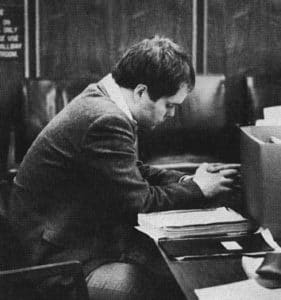 During the investigations, Sweeney said that he and Dunne had reconciled and he went to Dunne's house because she immediately changed her mind. He said that they were arguing because she lied to him about moving back together.
Sweeney also mentioned that he didn't have any recollection of attacking and strangling Dunne until he found out that was kneeling over her. He claimed that he tried to give her CPR after realizing that she was not breathing. Because of these claims, Michael Adelson, Sweeney's attorney said that the actions of his client weren't planned or executed with malice.
In order to understand Sweeney's behavior better, the court called Lillian Pierce, Sweeney's ex-girlfriend. She said that he assaulted him 10 different times and she was also hospitalized a couple of times because of those injuries.
After hearing this, John Sweeney got furious and tried to run towards the judge's chambers to reach the door. However, he was apprehended and then he apologized which Judge Katz accepted. The judge ordered the jury to consider the charges of second-degree murder or manslaughter instead of first-degree murder.
Verdict
John Thomas Sweeney was finally charged in September 1983 with second-degree murder after Dominique Dunne's death. He received a prison sentence of six and a half years. Dunne's family called it an injustice and was outraged by the verdict.
One local TV station in Los Angeles showed a poll of its viewers who said that Judge Katz is one of the worst judges in the country. However, the judge criticized the verdict and said that Dominique's death was a simple and pure case of murder.
John Sweeney was released after serving just three years and eight months in prison and then he changed his name to John Maura and moved to the Pacific Northwest from Los Angeles.
Frequently Asked Questions
What happened to John Thomas Sweeney?
John Sweeney was sent to a prison in Susanville, California with medium security. He spent about three and a half years there then was released. He changed his name to John Patrick Maura and moved away from Los Angeles.
Where is John Sweeney today?
After getting released, John Thomas Sweeney started working as a head chef in Los Angeles. But because of growing pressure from the public, Sweeney quit that job. In 2014, It was revealed in a Reddit group that he was working at a retirement community in San Rafael, Northern California
Who was Dominique Dunne's father?
A producer, investigative journalist, and author Dominick Dunne was Dominique Dunne's father. He was greatly affected by his daughter's death. He wrote a memorial for John Gregory Dunne (his brother) in 2008 and also made a reference to his daughter that says "irreplaceable Dominique Dunne".