The case of
Danielle Thomas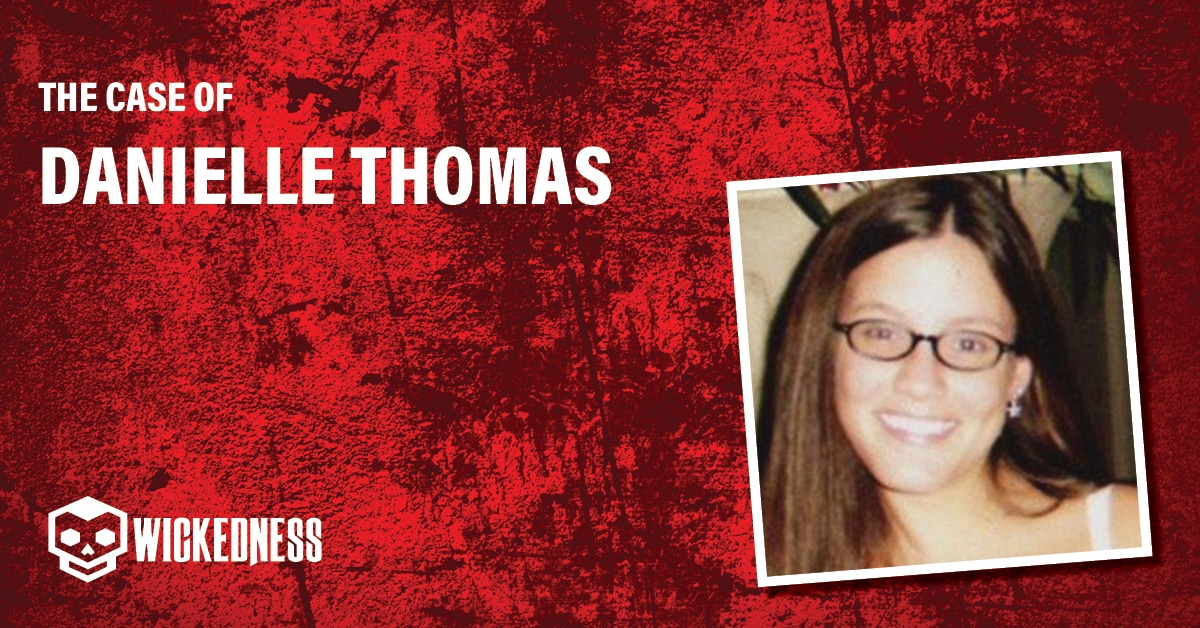 Victim Date of Birth
Info Box
Incident Location
Queens, New York, USA
Date of Conviction
Info Box
Body Discovered Date
Info Box
She Met Her Murderer on Vocation
Danielle Thomas was born in 1985. She grew up in a close religious family which embraced her faith. Danielle's family described her as an adventurous, kind, and brilliant person. Everyone loved Danielle Thomas, especially her mother and grandmother. After graduating from college, she earned an MBA. After graduating Daniella worked as a financial analyst at Florida Theme Park. In 2011, Danielle met Jason Bohn, who was on vacation in Florida. Jason was a successful man and worked as a corporate lawyer on Wall Street, New York. He graduated from Columbia University and looked very collected. Danielle Thomas's family liked Jason Bohn when he first visit their house. Danielle wanted to meet his mother, too. However, she did not have the opportunity to meet his mother until her death. They hoped he would make their daughter happy. For a while, their life story seemed to be fine. Her mother did not suspect that her daughter would be living in an abusive relationship with Jason. Jason Bohno had a difficult childhood. His mother neglected him. His mother was too worried about her career and did not want to take care of him. He was raised by a cruel father and grandmother who suffered from schizophrenia. His father was a drug addict and bullied his children. Jason was forced into a foster home. In March 2012, the couple moved to New York. Danielle got a job at a weight loss company. They moved into an apartment with her beloved dog in Astoria, Queens, New York. Everything seemed really great to them, and they even talked about marriage. However, Daniel was tragically killed. She was only 27 years old when her life was taken away.
The Increasing Abuse 
Jason began accusing Daniel of treason. He said that she lied about her past. At the time, he felt insecure. However, the police did not find evidence that Danielle had ever betrayed Jason. He began to abuse her. When he first hit her, he blamed her. He said that it was her fault. When they quarreled a lot, he went for a walk. He told the police Danielle followed him and grabbed his arm. Jason Bohn hit her one more time in the face and ran away. He felt guilty in this strange way. However, Danielle stayed with him and believed that Jason would never hit her again. In May 2012, two neighbors her a strange violent sound from Jason and Danielle's room. That may be serious they thought and called 911. They both said they heard a fight and the woman was screaming and crying. They also told the police that the man forcibly kept the woman in the apartment. Danielle was lucky to escape. She could not walk. She began to crawl into the hallway of the apartment. Angry Jason left their apartment, saw her, and caught up her. He pulled her back to the room. Danielle was left with big bruises. A few weeks later, Danielle went to the police to report Jason. She arrived at the police station and showed the police her bruises. Jason harassed her that day with text messages. He wrote her accusations of treason. He wrote threats. He wrote that she would be beaten for her bad behavior and bad attitude towards him. All the actions she performs against him, he will repay her tenfold. Jason phoned Danielle when she was at the police station. She turned it into a loudspeaker, and police were shocked to hear his threats. Jason told Danielle it was a war between them. He told her he would hunt her down like a dog. The police heard everything he said. The police performed certain legal actions. Danielle received the Order of Protection. She eventually returned to their apartment. She decided to return to Jason and told the police she wanted to save him and that she can do it.
The Murder
It was on June 23, 2012. Jason and Danielle went to a party. Here was the company of some Jason's friends. Jason told the police they drank a lot and quarreled with Danielle. Jason threatened to hurt Danielle's dog. Then a abusive boyfriend left the bar alone. She loved her dog very much and was seriously worried. Danielle was visibly upset. Jason's friend asked Danielle if she had a place to stay. She said that she is okay. She decided that she had to go home and pick up her lovely dog. A friend gave Danielle his phone number and told her to call if she needed anything. At 2:15 a.m., Danielle entered their apartment. Jason snatched her phone and saw a number he did not recognize. Jason started attacking Danielle. He accused her of lying to him. Danielle was able to call secretly 911. The police officers heard her begging for help and Jason's threats in the background. However, the police did not respond to Danielle's call. At 3:20 a.m., Danielle also secretly called his bar friend. Danielle left a voice message. It was the last Danielle's voice record. Jason issued an ultimatum to Danielle. He questioned Danielle why she called the number he saw on her phone. Danielle said she did not know. Then Jason strangled her and trampled her to death. Two days after the murder, Jason called the police. He asked them to check on her because they had quarreled. Detectives were sent to the Astoria apartment, located between 33rd and 28th avenues in Queens. When the investigators arrived, they found the open door. When they entered the room, they saw a 27-year-old's body in the bathroom. She had a love letter in her hands. Her dog was protecting her bloodied body. New York investigators said there was something strange at the crime scene. They saw the bruises on her head, the woman did not drown in the bath. They saw a window with a fan on and opened bags of ice around the bruised body. It became clear to detectives that someone was trying to save the body. It seemed that it was not a suicide act. It was a sadistic murder. Jason's murder trial began in February 2014 and lasted 7 weeks. Jason's defense was based on fact that he was suffering from a recurrent explosive disorder. The jury didn't believe the defense lawyer. The court found him guilty of first-degree murder. He was sentenced to life in prison without parole.
FAQ:
Who is Jason Bohn mother?
Jason Bohn mother was Maureen O'Connell.
Where is Jason Bohn?
Jason Bohn sentenced to life in prison without parole in torture death of Danielle Thomas.