The case of
Danielle Locklear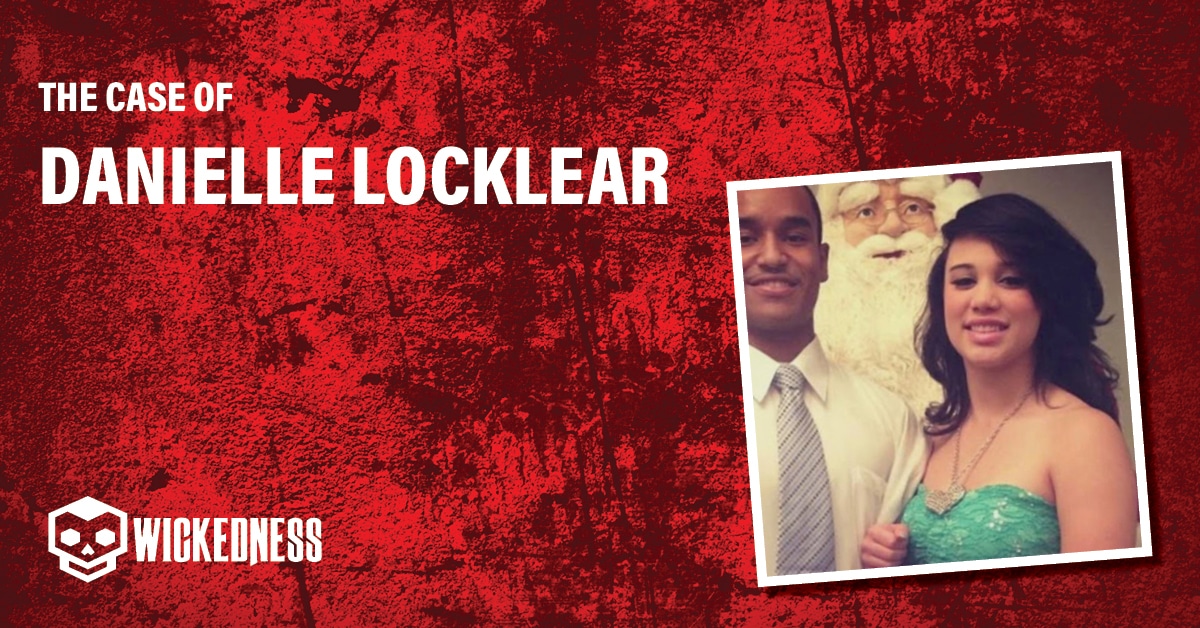 Victim Date of Birth
1998-07-10
Incident Location
Hope Mills, North Carolina
Body Location
In a river 20 miles from Hope Mills
Date of Conviction
2016-05-
Body Discovered Date
2014-04-02
15-year-old Danielle Locklear was strangled and thrown into a river by two other teenagers.
Danielle Locklear
Danielle Locklear was born on the 10th of July 1998. She was a high school freshman at South View High School in Hope Mills, North Carolina, when she was murdered.
In the summer of 2013, Danielle seft South Carolina to live with her grandparents in Hope Mills. While in Hope Mills, Danielle mentored young children at a summer camp run by Autryville Church. 
The Disappearance of Danielle Locklear
On the 11th of March, 2014, Danielle told her grandfather she had to go to her friend Alexis' house quickly at around 9:45 pm. 
However, Danielle Locklear never returned and was reported missing by her grandfather the next day. 
Authorities questioned Alexis asking her if Danielle had gone to her house that night like she had said she would. Alexis said that Danielle did not come to her house during the nighttime hours. However, the pair did hang out at a nearby creek earlier that same day. Alexis provided the investigators with images from that trip that day. In the picture, through the reflection in Danielle's glasses, investigators were able to identify others who were present that afternoon. One of them was Caroline Nuzzo, a friend of Danielle's. Caroline informed authorities that Danielle's boyfriend, high school senior 17-year-old Je'Michael Malloy, had broken up with her a couple of days earlier. 
Officers searched a nearby creek area that was often used as a gathering place for teens. They did not find Danielle but discovered a sock that belonged to her. Making authorities wonder if the creek is where she went instead of Alexis' house. 
The Body in the river  
On the 2nd of April, just over three weeks after Danielle Locklear's disappearance, an off-duty police officer noticed a partially-submerged body in a river about 20 miles outside Hope Mills. 
The body was pulled from the water. Detectives onbserved that cinder blocks had been tied to her waist and feet with yellow rope to weigh it down. The victim was identified as Danielle Locklear. 
It was also discovered that a sock matching the one the police found at the creek had been stuffed into her mouth. A medical examiner concluded that Danielle died of asphyxiation but couldn't determine whether the actual means of death was strangulation or the sock that was stuffed in her mouth. 
The location where Danielle's body was recovered was less than a mile from Je'Michael Malloy's residence. 
Investigation Details
Je'Michael Malloy, Danielle's ex-boyfriend who had broken up with her a few days before her disappearance, was investigated by authorities. They considered the possibility that Danielle had gone to visit Je'Michael that night rather than Alexis. When questioned, Je'Michael told investigators that Danielle was having a hard time with the breakup and that he blocked her from his phone. He said to them that he had not spoken to her in days. 
The night that Danielle went missing, Je'Michael Malloy said he was at home with his friend 18-year-old Dominic Lock. Je'Michael willingly gave his phone for forensic analysis. Police found that Je'Michael Malloy had been texting multiple girls the night Danielle went missing and he was in fact at home like he said. Police executed a search warrant at the Malloy residence, where they found cinder blocks and cord matching the kind used to weigh down Danielle's body. 
Despite initially denying any involvement, four days later, Je'Michael Malloy confessed. Je'Michael said that he and his friend Dominic Lock picked up Danielle on the night she went missing. Je'Michael and Danielle got into an argument at the creek when Je'Michael Malloy said he snapped and killed her. 
Dominic was waiting in the car, and Je'Michael asked him to help move the body. He also told Dominic to shove a sock in her mouth because she was making a noise. 
Police discovered that Je'Michael Malloy had used a phone app to send texts to make it seem as if he was home at the time of the murder. 
Je'Michael Malloy was arrested and charged with second-degree murder. 
Trial and verdict for Je'Michael Malloy
Dominic Lock was originally charged with conspiracy, but a day later, his charge was changed to second-degree murder charges along with Je'Michael Malloy. 
Je'Michael Devanair Malloy pleaded guilty to second-degree murder. He was sentenced to 25 years to 31 years in prison in May 2016.
In June 2016, Dominic Tayvon Lock pleaded guilty to the charge of being an accomplice to first-degree murder and was sentenced to serve six to eight years in prison. Both Je'Michael and Dominic are not eligible for the death penalty due to their age at the time of the crime
Frequently asked questions
Where is Je'Michael Malloy now? 
Je'Michael Malloy pleaded guilty to murder in the second degree. He was sentenced to 25 years to 31 years in prison. Currently, he is incarcerated at the Bertie Correctional Institution in Windsor, North Carolina.
What happened to Dominic Lock? 
Dominic pleaded guilty to accessory to murder. He was sentenced to 6 to 8 years in prison. 
Where was Danielle Locklear's body found? 
Danielle Locklear's body was found On the 2nd of April, just over three weeks after Danielle's disappearance. She was found partially submerged in a river about 20 miles outside Hope Mills. Cinder blocks had been tied to her waist and feet with yellow rope to weigh her down.