The case of
Linda Bailey Brown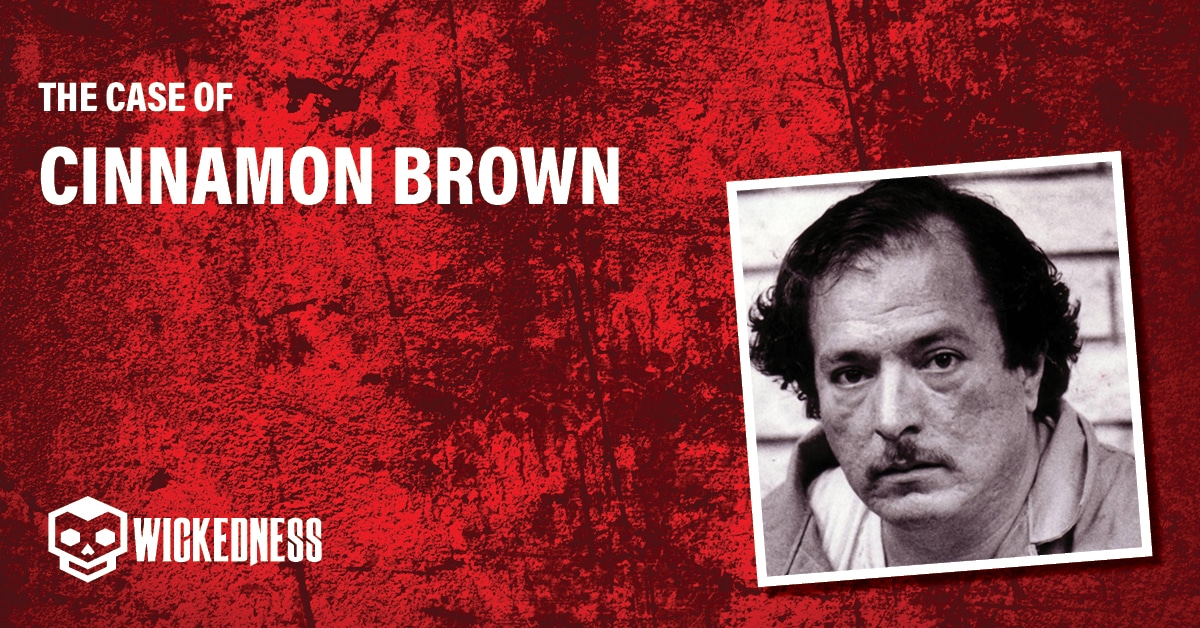 Victim Date of Birth
1961-08-26
Incident Location
Garden Grove, Orange County, California, USA
Body Location
Garden Grove, Orange County, California, USA
Date of Conviction
Cinnamon Brown (September, 1986), Pattie Bailey (May, 1989) and David Brown (June 1990)
Body Discovered Date
1985-03-19
Murderer
Cinnamon Brown, David Brown and Pattie Bailey
Who Was Linda Brown?
Linda Marie Bailey Brown was born on August 26, 1961 in Nebraska, but spent most of her life in Garden Grove, California. She grew up in a very large extended family of 11 siblings and some financial hardship.
Linda's mother took care of her 11 children alone, as she did not have the support of the children's father. Linda, her mother and siblings all lived together in the same house, in a rather humble neighborhood.
One day while walking in the neighborhood, Linda met David Arnold Brown. At the time, Linda was only 14 years old, while David was 22. Their first meeting was in the neighborhood, when David offered Linda money in exchange for washing her car.
After that first meeting, David started asking Linda out and they started spending time together, until Linda ended up falling in love with him; however, her interest seemed more in the economic support he could represent for her and her family.
After a year of relationship and despite the age difference, Linda and David married with his mother's consent. From that moment on, Linda went from living in a humble neighborhood to a better house and a better economic position.
Months after their marriage, Linda invites her younger sister Pattie to live with them. Both David and Linda welcomed her. Years later, David and Linda had a daughter, and subsequently, David's oldest daughter, Cinnamon, came to live with them as well.
On March 19, 1985, Linda Brown went to bed early because she was so tired from taking care of her baby, while Patti, David and their daughter, Cinnamon, continued to watch television in the living room.
David, moments later left the house for a walk. When David returned home, he finds Pattie with the baby in her arms crying, saying that something bad had happened to her sister Linda.
That day they found 23-Year Old Linda Brown dead in bed, shot twice in the chest
Unexpected Death of A Young Wife
Despite the large age difference between Linda and David Brown, Linda's mother did not object to their relationship or to their getting married. By this time, David had a very good job and was earning a lot of money, so it represented an opportunity for Linda to help out financially.
Linda married David and they moved in together, Linda's younger sister Pattie kept in touch with her, and once, she told her about the bad economic situation they had at home, so Linda proposed to Pattie to move in with her and David.
David Brown agreed with Linda's idea, so they set Pattie up with her own room, complete with clothes, books and all the amenities. Years later, Linda and David had their first child.
David had been divorced several times before and had by then an 8-year-old daughter named Cinnamon, who also came to live with him shortly after Pattie moved in. For years they all lived together in the same house, what appeared to be a charmed life, ended in tragedy.
On March 19, 1985 Linda Bailey Brown died of 2 gunshot wounds to the chest
Hours earlier, they had shared a room together, but David had left the house for a short walk. When he returned, he found Linda's body and Pattie crying in despair.
Pattie accused Cinnamon, David's daughter, of shooting Linda after an argument. Police arrested 14-year-old Cinnamon for killing her stepmother.
However, further investigation revealed that the story was very different from this version. It turned out to be a plot between David and Pattie, who used Cinnamon to commit the crime.
The Night of The Murder
On March 19, 1985, Linda went to bed early after watching television with David, his sister Pattie and David's daughter Cinnamon.
David was suffering from insomnia, so he went for a walk in the neighborhood at night. When he returned he found Pattie upset with Linda's baby in her arms saying that her sister was dead and that Cinnamon had shot her.
David called the police to report what had happened. When the police arrived, they found Linda Baily Brown in bed, covered in blood, shot twice in the chest and the gun on the floor.
Pattie stated that Linda and Cinnamon had argued hours earlier and that Cinnamon had gone into the other room for the gun and returned to Linda's room to shoot her.
Early that morning police found Cinnamon, 14, inside the doghouse in the backyard of the house. Cinnamon was lying in a fetal position, sweaty and soaked in her own vomit and urine. In her hand was a note that read "God, please forgive me, I didn't mean to hurt her."
It's All in The Family
Cinnamon Brown was the daughter of David Arnold Brown, who, before moving in with him, used to live with her mother. However, according to some sources, the girl's mother complained that Cinnamon had imaginary friends and they constantly had problems because of this.
David had divorced Cinnamon's mother years before the murder and it was she who had custody of her, however, she went to live with David.  Despite the imaginary friend issue, Cinnamon seemed like a normal child.
David Brown, on the other hand, had an extensive history of underage relationships, which was discovered after several investigations. It was also discovered that he suffered from several illnesses, so he always had his medications with him.
David was very successful in the computer world, as he discovered a special liquid for hard disks, which allowed him to recover lost or deleted files. This led him to earn a lot of money in his own business.
Investigation Details
The police arrived at the Brown home on March 19, 1986 after David's call. Pattie's statement of what had happened earlier and finding Cinnamon Brown with that note clearly evidenced that it was the girl who shot her stepmother.
However, all were detained for various tests. Only traces of gunpowder were found on Cinnamon's hands, so David Brown was no longer a suspect.
Cinnamon was found very disoriented and when the police questioned her, the girl claimed she could not remember anything. By the time they got to her in the doghouse, Cinnamon had high doses of pills in her system, including folic acid, vitamin B1, Vitamin B2 and Vitamin B6, which caused her to vomit early that morning.
After Cinnamon was convicted of murder, detectives continued to investigate David Brown and Linda's sister Pattie. They did not attend the trial and did not visit the girl in prison.
David and Pattie, some time after Linda's death, married and began living a life of luxury, which raised the suspicions of the police even though the case seemed to be closed.
Two years after Cinnamon was convicted, she asked to speak to the police and confessed that her father, David Brown, and Pattie Bailey, Linda's sister, had convinced her to murder her. David told her that if she really loved him, she should do it for him.
Lacking evidence, David was set up. All of David and Pattie's visits to Cinnamon in jail were recorded. During one of the visits, the police placed a microphone on the girl.
As she told him that she didn't remember the day of the murder, David told her not to talk about it with anyone, that she could pay for something the three of them had committed on her own. That was enough for both David Brown and Pattie Bailey to be arrested.
It was later discovered that David had been engaging in inappropriate behavior with his daughter Cinnamon and Pattie for years, where he would play with them to get them to kiss him and abuse them.
Years before the murder, David told Cinnamon and Pattie, that Linda and her brother intended to kill him for his money. He led the teenage girls to believe that his life was in danger and that since he had many illnesses he was too weak to kill Linda himself.
Prior to the murder, David gave Cinnamon several pills that disoriented her, intending to make it look like a suicide.
It was also revealed that after Linda's death, David cashed in his wife's life insurance policy for more than $800,000.
Trial
Before the whole truth was revealed, Cinnamon Brown was arrested for first-degree murder. Two years later she testified that it had all been planned by her father David Brown.
After being arrested for accessory to the murder of Linda Brown, Pattie testified that David had manipulated them for years so that Cinnamon would commit the crime and take all the blame.
In 1990, David Brown's trial for the murder of Linda Brown took place. David throughout the trial blamed his daughter for the murder, saying that days earlier his daughter and his wife had had arguments and that he himself had taught Cinnamon how to use a gun.
Verdict
In September 1986, 14-year-old Cinnamon Brown was sentenced to 27 years in prison for first-degree murder. However, because she was a minor, she was sent to the California Youth Authority where she was to remain until her 25th birthday.
In May 1989, Pattie Bailey was sentenced to 4 years in a state juvenile facility. She was 21 years old at the time of her trial and was to remain in the facility until she was 25.
In June 1990 David Brown was convicted of Linda Brown's murder and sentenced to life in prison without parole. He died behind bars in March 2014 at age 61.
Cinnamon Brown was paroled in February 1992 and Pattie a few years later.
The story of Linda Bailey Brown's murder has been of much interest to audiences, and has inspired many books and American drama films such as "Love, Lies & Murder".
Frequently Asked Questions
Who is Cinnamon Brown?
Cinnamon Brown is a woman accused of killing her stepmother when she was 14 years old.
Is Cinnamon Brown out of jail?
Yes, Cinnamon Brown was paroled in 1992.
Is Love Lies and murder Based on a true story?
Yes, it is based on the death of Linda Brown, who was killed by Cinnamon Brown manipulated by her father.