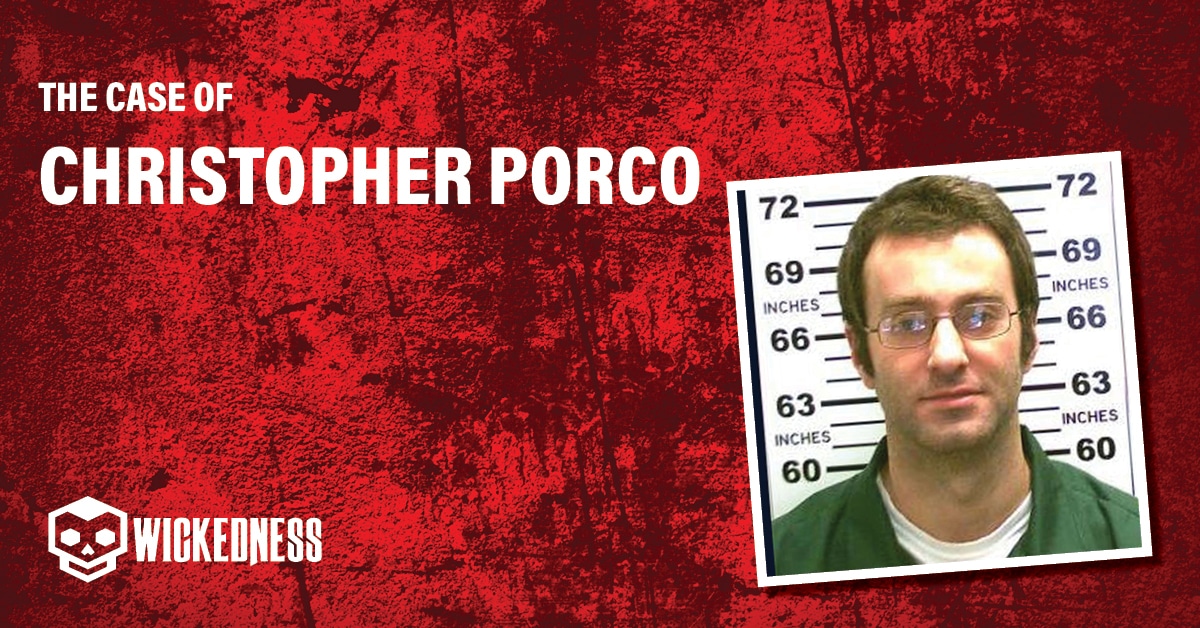 Victim Date of Birth
1983-07-09
Incident Location
Delmar, Bethlehem, New York, USA
Body Location
Delmar, Bethlehem, New York, USA
Body Discovered Date
2004-11-15
The Loving Couple – Who Were Peter Porco And Joan Porco?
Christopher Porco parents Joan and Peter Porco. Things were going well for Peter and Joan Porco. They both had good jobs; Peter was a clerk in a state appellate division court, and Joan was a children's speech pathologist. They lived in a lovely home in Delmar, Bethlehem, NY. They have been married for 30 years.
The couple had two children; Jonathan, the older son who was a lieutenant on a U.S Navy submarine stationed in South Carolina, and Christopher, a student at the University of Rochester.
So yes, things were going pretty well for the couple. Until…
Where Did Things Go Wrong for Christopher Porco?
Christopher Porco was not the perfect son… He and his parents have had several unpleasant incidents over the years. But things started turning wrong when Christopher began sinking into a financial hole. Christopher was kicked out of the University of Rochester due to bad grades and had to pay another tuition to complete the year he missed. Christopher decided to take a loan, registering his father as a cosignatory. The only problem was that his father was unaware of the whole thing. Christopher has forged his autograph. Moreover, Christopher got access to one of Peter Porco's credit lines and used it to buy himself a yellow Jeep Wrangler.
When Peter learned of his son's actions, he tried to confront him about it, first via email and then through phone calls – none of those were answered by Christopher. His father finally said he would cut the unlawful funding his son created, thus leaving Christopher to deal with his financial trouble by himself.
Christopher realized he was now deep into trouble and had to devise a plan to get himself out of the mess he had made. Most people would probably find a job and try to save money, but Chris would soon find a different path…
Found In A Pool Of Their Own Blood – Christopher Porco's Plans Become A Reality.
Trying to bail himself out of his financial trouble, Christopher devised a plan; he had his eyes set on his parents' life insurance, worth 1 million dollars. He knew that could be his way to get rich quickly and end all of his troubles. But he also had to end Peter and Joan Porco's lives to do that.
Christopher took his Jeep Wrangler and drove the 230 miles to his parents' home. He disabled the burglar alarm and cut the phone line to make the soon-to-be crime scene look like a typical burglary. He grabbed the fire ax that would soon become a murder weapon. He bashed the ax 16 times into his father, killing him on the spot, and then three more times into his mother, leaving her with severe facial disfigurement, loss of one of her eyes, and her skull severely broken that her brain was revealed.
He got in his Jeep, drove back to the university, thoroughly cleaned his car, and went back to the dormitories. The night has gone according to plans.
The Monster Inside The Suit – Who Are You, Christopher Porco?
Christopher Porco was born on July 9, 1983, and was a student working at a veterinarian clinic at the time of the incident. He was never quite the "normal" guy and had always been getting into trouble.
His behavior was sometimes described as "anti-social," and he had a history of delinquent actions. For example, he used to burglarize his parents' house several times, stealing laptops and then selling them. He had even committed internet frauds on eBay, accepting payments for items he would never ship and even coming up with a story about his brother dying to avoid the consequences.
Besides those incidents, he had also forged documents numerous times. On some occasions, to receive a loan, and even his readmission to the University of Rochester was based on a fake transcript from Hudson Valley Community College.
Christopher Porco's behavior was not always illegal, but it was always deceitful. He often told his fellow students that he came from a wealthy family and had an ocean-front home. Christopher would also lie to his parents about his grades and evade them when they would try to confront him about any of his lies.
All this has led to the police believing that Christopher Porco was either a psychopath or a sociopath.
The Investigation.
Christopher Porco was at the university when his parents were found in a room drenched with blood. But as surveillance video and several eye-witnesses tell us, the route from his university to his parents' house can be easily seen on the night of the attack.
As the investigation continues, it becomes clear that Christopher took his jeep late at night, left the university, and headed very fast toward his hometown. Although it was easy to retrace his steps using surveillance cameras, no physical evidence of blood was found in the car. Even after cleaning, it is highly unlikely as his crime was brutal and very violent. Police were stumped by the lack of such forensic evidence until Christopher's employer in the veterinary clinic stated that he was highly trained in cleaning animal blood after surgeries, which made him more than capable of doing it after the murder.
Immediately after the attack, when Bethlehem police officer Christopher Bowdish escorted Joan Porco to the hospital, he asked her whether she had identified her attacker, and she nodded yes. He wondered if it was a family member, and she nodded yes. He then asked whether it was her older son, to which she nodded no, and finally, he wondered: was the attacker Christopher Porco? She nodded yes.
Christopher Porco's Trial.
Although she previously confirmed Christopher Porco as her attacker, after Joan Porco recovered from a medically induced coma, she quickly denied her son's involvement and said he was innocent. Nevertheless, the evidence was still abundant enough to trial Christopher for his sinister actions.
The trial began on June 27, 2006, and was held in Orange County due to a powerful media presence and news coverage around Albany County. It included testimony from Jonathan Porco, that was described as "icy" towards his brother, and several other testimonies as to the whereabouts of Christopher and as to the darker sides of his personality.
In the end, the jury was convinced.
The Verdict
Christopher Porco was found guilty on the counts of second-degree murder of his father, Peter Porco, and the attempted murder of his mother, Joan Porco. He was sentenced to 50 years to life in prison on each count.
Christopher is currently serving his sentence in Clinton Correctional Facility. He will be eligible for parole in December 2052.
Frequently asked questions
Is Joan Porco still alive?
Despite being severely injured, Joan Porco survived the attack and is still alive.
Where is Chris Porco Now?
Chris Porco was sentenced to 50 years to life for his brutal crimes and is currently serving his sentence in Clinton Correctional Facility.