The case of
Brittany Tavar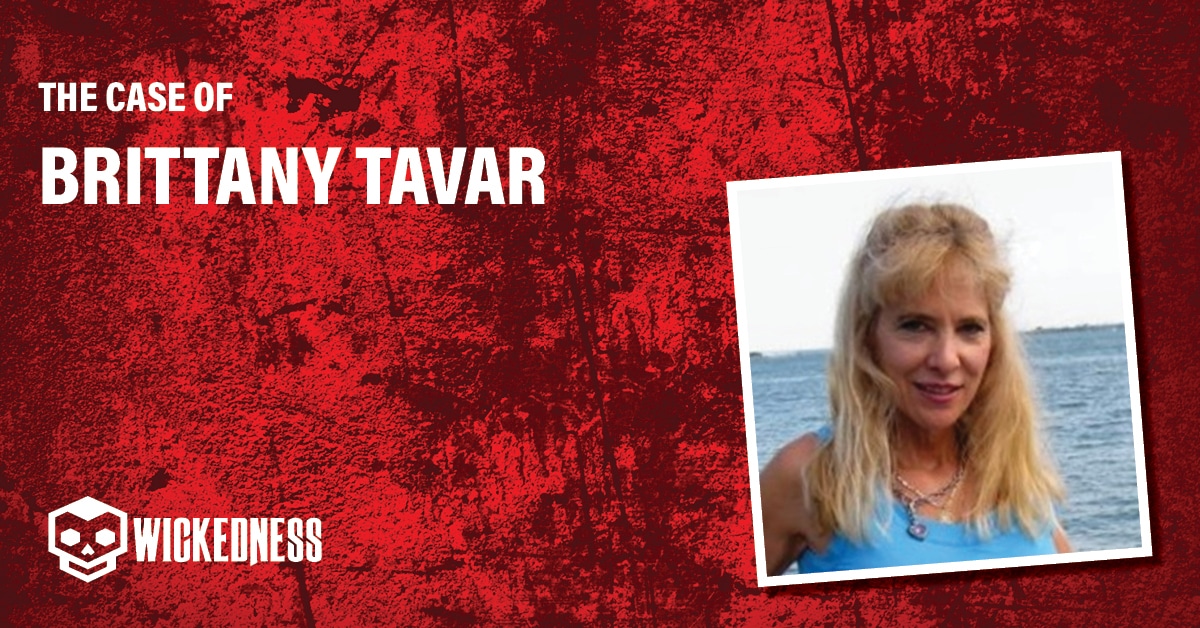 Victim Date of Birth
Info Box
Incident Location
St. Augustine, Florida
Date of Conviction
Info Box
Body Discovered Date
Info Box
Brittany Tavar wanted to believe in people. However, it turned out to be a bad decision to invite Joseph Dean Roberts to her house. 
Brittany Tavar Missing
The date was July 8, 2010, and it was like every other Thursday. She was living alone at a beach house in St. Augustine, Florida, and people hadn't heard from her in a few days. All of her friends and relatives had no idea where Brittany Tavar was. 
She was last seen at about 6:00 p.m. on July 6. She and a few friends went to a neighborhood party. Later that night, at 9 p.m., she stopped at a gas station to refuel her Toyota Rav4.
When her friends went to check on her house, it seemed normal from the outside. Nothing appeared to be going on inside the house. 
Police did not initiate an investigation right away since nothing looked out of place, and there was no proof of a crime or that Brittany Tavar had been hurt. 
Britanny & Anne
Brittany's friends informed the police she was worried about something and told some of them she was afraid. She'd gotten into a disagreement with Anne Richardson, her next-door neighbor. 
Anne and Britanny were friends at first, but when Anne's boyfriend moved over from Ireland, Anne needed to find a room for her roommate in order to make room for her boyfriend.
Brittany agreed to let the roommate move in with her, but she soon changed her mind, which created tension between the two of them. 
Brittany claimed criminal mischief at the Serenata Beach Club, which was a local fitness facility, stating Anne threw her video camera in the pool.
The two dogs which Brittany had, Ku Bear and Huey, were found wandering around town separately in Hopkins, South Carolina, a few days after she was last seen on July 10.
Brittany's friends and family informed authorities that at least eight different homeless persons have stayed in her spare room over the years. Brittany had invited them into her home so that she could help them, and in return, they assisted her by doing some housework. 
One of the males, twenty-six-year-old Joseph Dean Roberts, who had lately visited Brittany, was also gone.
Who is Joseph Dean Roberts?
Authorities portray Joseph Roberts as a wanderer, but on the streets of South Ponte Vedra Beach, Florida, he could have been taken for a charming student from one of the neighboring Jacksonville colleges.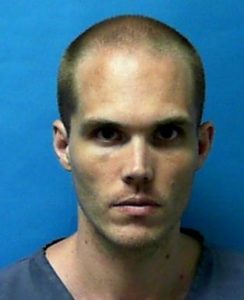 It all began in early summer when Brittany Tavar met Joseph Roberts at Barnes & Noble in St. Augustine. Tavar discovered from Roberts, a healthy young man of medium height with a delicate babyface, that he had been homeless since losing his job at a Kangaroo gas station on St. Augustine Beach. Tavar offered him a place to stay after only a few conversations at the bookstore.
According to two other women who knew and lived with Roberts before meeting Tavar, he was in a downward spiral after spending several months living in the woods near the bookshop.
Renee, who was 48 at the time, offered Roberts a room in her house to rent two years ago since he couldn't afford a motel. He informed her that he suffered from depression and angry outbursts on a regular basis and that he came from a family with a history of mental illness. Renee did, however, allow him to reside with her from August 2008 until January 2009.
"At first, he was polite and kind," she stated. After a few weeks, though, Roberts began to act strangely. Renee said, "He stopped bathing and kept sitting in his room on his computer."
Another gas station employee, Cheryl, had a similar incident with Roberts a month after Renee kicked him out. 
Cheryl would keep working the late nights, and Roberts would watch her three young children in exchange for a sofa to sleep on. He explained that he didn't communicate with his family because they "wanted to put him in a psych ward."
It didn't take long for a similar scenario to play out. For a while, the two lived in harmony happily, but Cheryl said that Roberts stopped showering. 
He'd roam around the house in filthy clothing and disappear for days at a time to go on drug binges.
Joseph Roberts' Questioning 
Police alerted, asking for assistance in finding Joseph. He had active arrest warrants involving grand theft auto and flight to avoid arrest. The public was warned that he was a person of interest in Brittany's disappearance and that he may be armed and dangerous.
https://www.youtube.com/watch?v=YOsvs9_x2Ag
Brittany's credit card was still being used, so police traced the transactions. It was used in several states, including North Carolina, Idaho, and Oregon.
On October 12, Joseph was arrested for theft in Seattle, and St. Johns County Sheriff's detectives from Florida came to question him. They believed there was still a chance Brittany Tavar was alive someplace and might be located.
The St. Johns County woman's death was revealed to the police by Joseph.
He said that he had been assisting her with her preparation for her case against Ann. Brittany had footage of Ann that she believed would help her civil case and asked him to create a DVD for her to submit to the court. According to Joseph, they argued the night of July 6, and when he woke up in the morning, Brittany was still angry.
According to Joseph, he took a hammer in the kitchen and hit Brittany in the head several times. Brittany Tavar wasn't dead at the time and was still alive for a little longer, so he got a knife from the kitchen and sliced her throat.
Joseph directed the police to the location where the body of Brittany Tavar might be found. He guided them in the right direction and prepared a map.
Johns County Sheriff's Office Report
According to a St. Johns County Sheriff's Office investigation, a body discovered in a wooded area off State Road 207 near Lightsey Road had been positively identified as Brittany Tavar.
Through dental records, the District Medical Examiner's Office and St. Augustine dentist Dr. Michael Versaggi were able to identify Brittany Tavar.
Mr. Michael Warren examined the remains before transporting them to the C.A. Pound Human Identification Lab at the University of Florida.
Homicide by blunt force trauma is determined to be the cause of death.
Charge to Joseph Roberts
Before the trial, he was being held in St. Johns County Jail, and there were numerous talks and legal disputes over Joseph's mental condition, and the Prosecutors decided to take a guilty plea to a lower charge.
Joseph pled guilty to the second-degree murder of a St. Johns County woman sparked by a DVD dispute and received a 30-year term in a Florida state prison with no option of parole.