The case of
Jakub y Ondrej Mueranova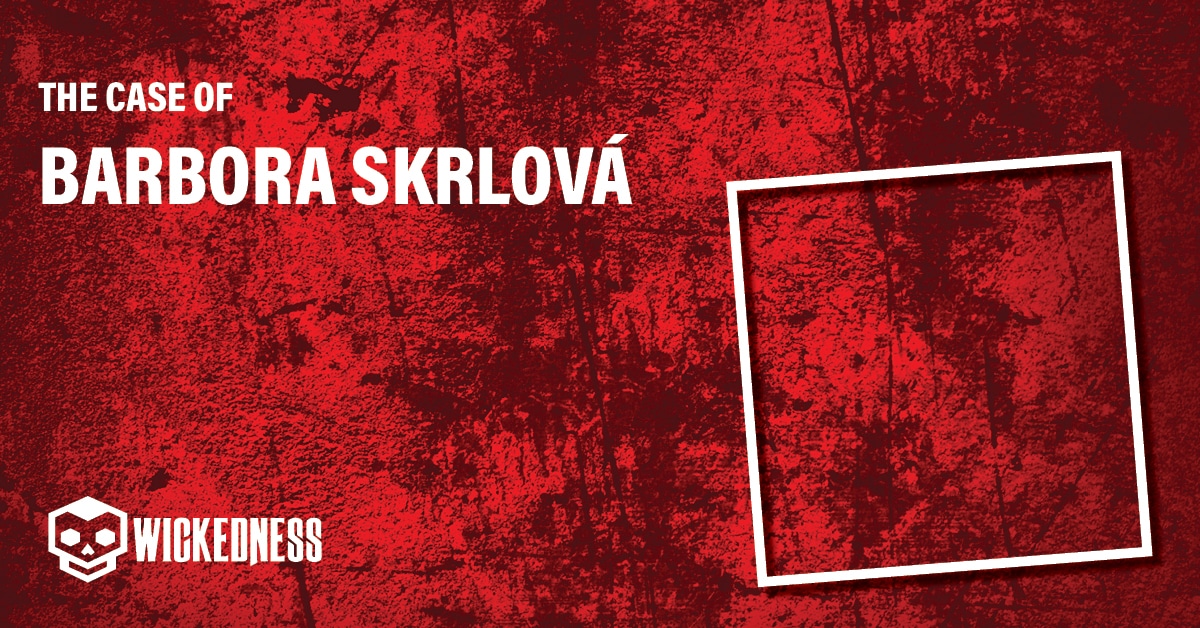 Victim
Jakub y Ondrej Mueranova
Victim Date of Birth
Info Box
Incident Location
Kuřim, Czech Republic
Date of Conviction
Info Box
Body Discovered Date
Info Box
Who is Barbora Skrlová?
Little is known about Barbora Skrlová's childhood. No official records have been released since her case became well known. However, Barbora suffers from a serious case of hypopituitarism which causes her pituitary gland not to produce enough hormones, and this stunted her growth. When she was finally arrested, she looked like a 13-year-old.
At a young age, Barbora's parents knew she had severe mental health problems. It's unknown whether these problems were linked to her hypopituitarism, but they decided to place her in a mental hospital, hoping that this would help her and she could one day live a normal life.
However, Barbora Skrlová was able to escape. It's unknown to this day how she managed this, and it was that escape that led to the chilling events of this story.
Klara and Katerina Mauerová
From a young age, Klara Mauerová showed signs of a mental illness. Klara was born in 1975 in the Czech Republic. She believed that she was the reincarnation of Joan of Arc and she would often tell people that she could talk to God. At university, she met a man who would become the father of her children. For a while, everything was good between the couple. However, he soon left her because her delusions and violent outbursts were too much for him. Klara was a great mother to her children though no reports have said that she was abusive towards her kids before she met Barbora.
Shortly after her partner left, Klara began to feel lonely, so she invited her sister, Katherina, and her children to live with her. Katerina was also a single mother, so they both needed a support system in which to raise their children.
Around this time, Klara met Barbora. Even though she was a 33-year-old woman, Barbora was claiming to be a 13-year-old girl called Anika, and she'd been living with different families before she met Klara and Katerina. It's not known exactly how Barbora and Klara met but before long, Klara had "adopted" Barbora.
Because of Klara's severe mental illness, Barbora could manipulate her easily. Klara had two sons, Ondrej and Yakub, and Barbora would blame them for anything she could. She would break things and blame the boys, while constantly telling Klara how much they were misbehaving. Barbora convinced Klara and Katerina to administer violent punishments to the children. These punishments became worse and worse over time.
At this time, Barbora convinced the sisters to join "The Grail" movement, which is a cult-like movement whose ideals are a mix of New Age beliefs and traditional Christianity. Using the beliefs of this movement, Barbora convinced Klara to lock her children in the basement. She agreed, and soon enough, a cage was erected in the basement of her home in 2007.
For around a year, the children were locked in the basement. They were beaten, burned, starved and much more. The women bought a video baby monitor to watch the children in the basement while they were alone. This was their downfall. A neighbor who lived next door to the Mauerová's had a baby. They bought the same model of video monitor and as the father was setting it up, he managed to pick up the signal from the monitor in the basement. He saw the children, locked up and beaten, and alerted the police as soon as he could.
Police soon arrived at the Mauerová home and they arrested Klara and Katherina. The children were rescued and taken to hospital. Sadly, one of the boys died while being treated.
When the Czech authorities questioned them, both women admitted what they had done but they blamed Anika (who was Barbora). Because she had the appearance of a 13-year-old, police hadn't arrested Barbora and they'd assumed she'd been abused. When they went to find her, she had fled and there wasn't a trace left behind.
Norway and "Adam"
After Barbora fled the Czech Republic, she put on some weight and shaved her head to alter her appearance. Eventually, she ended up in Norway and this is where the story gets stranger.
A woman enrolled her son, "Adam" at the Marienlyst school near Oslo by supplying a Czech passport as identification. The school accepted this application and soon "Adam" was a pupil there. However, Adam was actually Barbora with a shaven head and bound breasts. No one suspected that Adam was actually a female but his behavior did raise some suspicions amongst the school staff, childcare workers and the school principal.
In mid-December, Adam vanished from an Oslo children's home. This prompted a nationwide search and tips led police to the Arctic city of Tromsoe. It was here that they finally realised that Adam was Barbora Skrlová. While being questioned on the identity theft of Adam, she was arrested on the child abuse charges from 2007.
Trial and Verdict
Barbora, Klara, and Katerina were put on trial for extreme child abuse in 2007. Klara and Katerina were sentenced to 12 years in prison. Barbora was sentenced to five years, but she was released in 2009 for good behavior.
The trial on Barbora has been cold ever since. No one knows where she is, who she's claiming to be, and just how dangerous this woman really is.
Frequently Asked Questions
Is "Orphan" based on Barbora Skrlova?
Yes, the movie "Orphan" was largely inspired by the true story of Barbora Skrlova.
What did Barbora Skrlova do?
Barbora Skrlova was involved in a severe child abuse case in 2007, where she posed as a 13-year-old girl and convinced two sisters to abuse their children. She then fled to Norway, where she pretended to be a 13-year-old boy to hide from her crimes. Barbora was eventually caught and jailed, but she's been free since 2009.