The case of
Anthony Avalos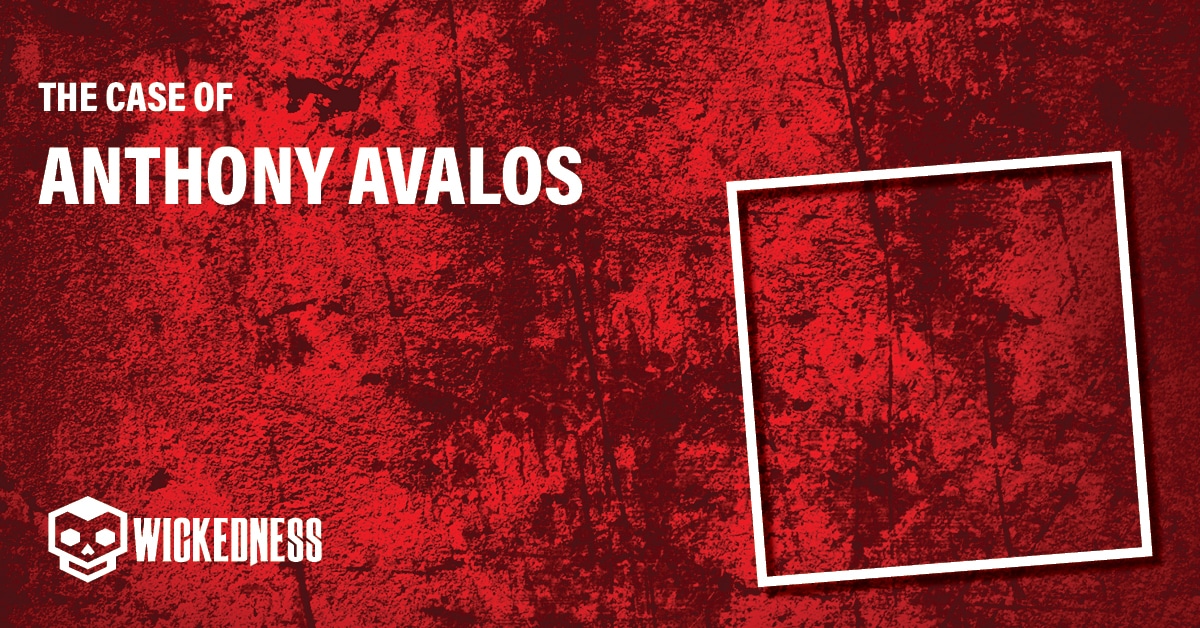 Victim Date of Birth
Info Box
Incident Location
Lancaster, California, USA
Date of Conviction
Info Box
Body Discovered Date
Info Box
The Tormented Life of Anthony Avalos
Anthony Avalos was born on May 4, 2008 in Los Angeles, California. His parents, Heather Barron and Victor Avalos, were just teenagers when Anthony came into their lives.
Although Victor was happy with Anthony's birth and loved him dearly, shortly after he was born, he had to return to Mexico. He continued to have contact with the child via video calls and tried to maintain communication with his son as much as he could.
Since he was an infant and dependent on his mother's phone, calls between Anthony and his father became less frequent.
Anthony had a very large family, with many uncles and cousins, both on his mom's side and his dad's side. He shared a lot with all of them and was a very spoiled child by the whole family.
While he was living alone with his mother, she worked in a Subway and received some financial help from the government. Due to distance and economic problems, Anthony's parents separated.
In February 2013, Anthony told his mom that he had been sexually abused by his maternal grandfather, David Barron. This was reported to the department of child protective services and they offered the boy psychological help, but Heather agreed to take him to therapy herself.
The department of children and family services trusted his mother to get him the psychological treatment he needed and to keep him away from his grandfather. However, Heather's father continued to care for him when she went out to work, and none of the DCFS social workers followed up on the case.
Heather Barron began a relationship with Kareem Leiva and had other children. So Anthony lived with his mother, stepfather and three siblings while Heather was pregnant.
Anthony used to attend El Dorado First School and was considered a very quiet and talented child. Once he began to have marks on his skin that a teacher noticed, the police were informed to consult the child safety, but no action was taken.
A call to the child abuse hotline from someone unknown to date was made to report that Heather was constantly mistreating her children. However, the allegations of abuse were dismissed.
In June 2013, a psychologist evaluated Heather Barron, who voluntarily agreed to undergo psychiatric studies. By then 24 years old, with 3 children and one on the way, she was found to have some mental health issues that limited her parenting abilities.
The psychologist recommended therapy and treatments for Heather, however, the entire process must be approved by the patient. She refused to continue with her psychological treatment.
Years later Anthony Avalos, her own son, would become the victim of her abuse, which was also committed by her partner at the time, Kareem Ernesto Leiva.
The negligence of some social workers and the brutal violence of his parents, caused the death of the 10-year-old boy.
No One Helped Him
In light of Heather's difficult financial situation and thanks to the services of Antelope Valley, a children's center that provides financial and psychological help for single mothers in precarious financial conditions.
The child welfare workers' visits to her home constantly received comments such as "mom is always stressed out," "mom loses patience fast," among other signs and evidence that they were dealing with a case of domestic abuse.
Anthony Avalos was the oldest of 5 siblings, one of them a newborn, with whom he lived in a very modest home with very little space for everyone.
One of the counselors who made a visit to Heather's home came across a very disturbing scene. Heather was pulling Anthony's arm from side to side, calling them inappropriate names, among other signs of abuse.
Once notified of this, one of the protective workers assigned to investigate the report made by one of the counselors was not concerned and even stated that the mother was interacting with her children in a positive manner.
In his report, he indicated that there was yelling, but there was no major abuse alert and that the mother was doing what she could.
Based on this report, Anthony Avalos' case was virtually closed and ignored despite his teacher's child abuse hotline call, the psychologist's diagnosis after private interviews with Heather, and the Antelope Valley social worker's report.
Even though the data entered into the child protection system showed signs of a high risk of abuse. The person closed the physical abuse case as inconclusive.
In November 2014, another social worker at the children's center reported to the child abuse hotline that the child commented to her that their mom was mean, so she would smack them on the butt and lose her temper very quickly.
However, this report was also ignored, nor did they begin an investigation process.
Hathaway-Sycamores Child and Family Services also became involved in the case, ignoring the clear signs of physical abuse in that home.
By this time, Heather had become pregnant by several different partners, then with Kareem Leiva she also became pregnant to add a seventh child to the family. Little Anthony had to live with different mother's boyfriends who were constantly coming in and out of the house.
Heater cut off communication with Anthony's relatives, despite having a large family, his aunt Maria Barron tried to communicate with her, but there was no way. Several family members made calls at different times to DCSF to report that they could not get near the child.
On June 20, 2018, Heather Barron made a 911 call. In the call she can be heard in desperation saying that her son Anthony had fallen and hit his head very hard.
Anthony Avalos was tortured by His Mother, Stepfather, and Siblings
Anthony Avalos experienced a period of time of physical and emotional abuse by his mother and her partner.
Testimony after the investigation revealed that both his mother and her boyfriend gave him severe head injuries and made him sleep on the bedroom floor.
Anthony was also the victim of cigarette burns all over his body, bruises on his arms, face and back. He was forced to sleep and sit on the floor for hours at a time, or locked in the bathroom for days at a time.
In addition to locking him up, they starved him and even forced his other siblings to beat him as well. Heather would tie him up, beat him with a belt, and force him to stand or crouch for hours.
Sometimes she would lock him in a closet for hours and throw dirty diapers at him while he was inside. On several occasions, both Heather and Kareem would force the boys to fight each other or watch Anthony stay on his knees for as long as they felt necessary.
The infliction of torture lasted for days, during which Anthony became severely malnourished and at times could not walk or even stand up. Sometimes he would lie unconscious on the floor for hours.
Due to the horrific torture, Anthony Avalos was losing strength and could not feed himself. On several occasions, they sprayed hot sauce on his eyes, mouth, and nose and then forced him to kneel on rice grains for many hours.
On one occasion, he was whipped, held by his feet and dropped on his head several times. Anthony Avalos lasted several days being tortured by his own mother and stepfather until the fateful day of his death.
Due to severe head injuries, Anthony was left unconscious. Then, on June 21, 2008, Heather called 911 to report that her son was in very bad shape.
The police took him to the hospital, and he died 18 hours later.
Doctors immediately noticed all the injuries on 10-Year-Old Anthony Avalos' body and knew he had been the victim of prolonged abuse.
Suspect or Convicted Killer Details
Heather Barron was just a teenager when she became pregnant by Anthony. For several years she had several partners and several pregnancies, to date she has 7 children.
The economic conditions in which she lived were deplorable and for a time she was living on government welfare. Several psychological tests determined that she had a violent behavior and was not in optimal conditions to raise her 7 children.
Kareem Leiva began a relationship with Heather and had two children with her. Further investigation revealed that he had a criminal history of theft, drug use and domestic violence.
Investigation Details
According to investigations following the 10-year-old boy 's death , it is estimated that he was under the supervision of Los Angeles DCFS between 2013 and 2017.
During various periods of time at least 13 calls were made from individuals reporting alleged abuse by Heather to Anthony Avalos and although some follow-ups were made and the system alerted to various risk factors, the case was ignored.
There were documents to support the sexual abuse Anthony had gone through, reports of bruises and testimonies from Heather's other children, yet the Office of Child Protection (OCP), among others involved, overlooked numerous warnings that allowed for the deadly abuse Anthony Avalos was a victim of.
During the investigation, the case of Gabriel Fernandez, another abused child who died 5 years earlier under the same conditions as Anthony in California, came to light.
Only 5 years had passed since the death of 8-year-old Gabriel Fernandez, abused and mistreated by his father and ignored by the child protection systems.
This sent shockwaves through the California community at the number of vulnerable children in the state. Cases of child deaths seemed to be ignored thanks to the negligence of an entire system that in the case of both Gabriel Fernandez and Anthony Avalos, were overlooked.
After some interviews with Anthony's mother and stepfather, it was revealed that days before his death, Anthony confessed to Heather that he liked boys and girls. So it was estimated that it could also be a homophobic crime.
CBS NEWS was the media outlet that was able to review the documents that determined that social workers overlooked all the warnings, calls and reports about the abuse the innocent child was subjected to.
Trial
In November 2018 Heather Maxim Barron and Kareem Leiva were charged with murder and torture. In early 2019, David and Maria Barron, Anthony's aunt and uncle filed for custody of the children, however, they were denied.
The Los Angeles County District Attorney's Office in August 2019 sought the death penalty for both Leiva and Barron, however, it was not approved. Both defendants pleaded not guilty to first-degree murder.
In addition to being convicted of murder, Heather Maxine Barron was charged with child abuse of her other children.
Verdict
The family of Anthony Avalos reached a tentative settlement with L.A. County for $32 million.
Meanwhile, Heather Barron and Kareem Leiva are awaiting their murder trial, which is expected to begin in September 2022.
Both family members and the California community are hopeful that both will receive a sentence of life. All say that life in prison is the least they deserve for Anthony's horrific death.
Frequently Asked Questions
How was Anthony Avalos tortured?
Anthony Avalos was beaten, whipped, burned with cigarettes and was a victim of malnutrition.
What happen to the parents of Anthony Avalos?
Anthony's mother, Heather Barron was charged with murder and child abuse. Kareem Leiva was also charged with murder, both are awaiting trial.
Victor Avalos, Anthony's biological father currently lives in Mexico and awaits the verdict for the death of his son.
Where was Avalos killed?
Was murdered in Lancaster, California, USA.