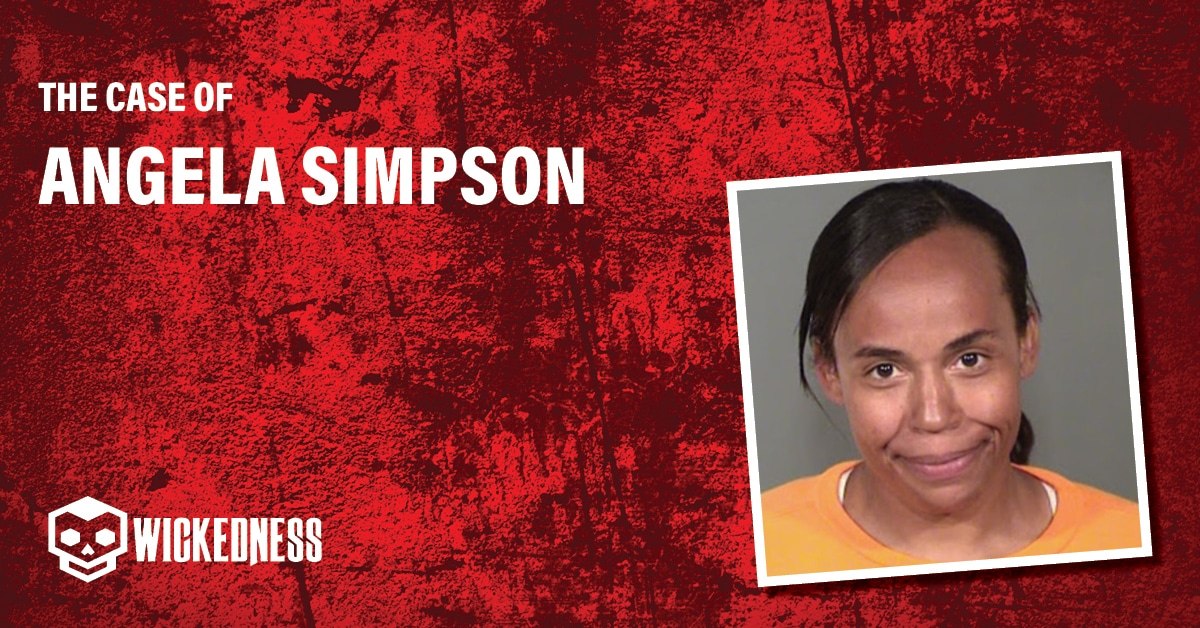 Victim Date of Birth
Info Box
Incident Location
Phoenix, Arizona USA
Date of Conviction
Info Box
Body Discovered Date
Info Box
Angela Simpson, Who was Terry Neely?
Terry Neely was born on October 21st, 1962. At the time of his disappearance, he was a resident of an assisted care facility in Phoenix Arizona. On August 2nd, 2009, Terry was reported missing from his assisted living facility. The healthcare workers told investigators that Terry was disabled and confined to a wheelchair. However, his disability didn't stop him from being one of the most friendly and social residents at the facility. In fact, this friendly nature is eventually what led him to be easily lured away from the facility.
Angela Lures Terry
On August 2nd, 2009, Terry Neely was reported missing from his assisted living facility. Terry was then lured by Angela Simpson, a 33 year old Phoenix woman, to her nearby apartment with a promise of sex and drugs for Terry. Once Angela has Terry inside of her apartment, she begins to torture him in some of the most heinous acts in history.
Three Days Of Torture
Angela spent the next three days torturing Terry to his death. It was later admitted by Angela that she spent these days beating, stabbing, impaling, and strangling Terry. She admitted to extracting his teeth, beating him with a tire iron, slicing his throat and stabbing him more than 50 times, hammering a nail in his head, and repeatedly strangling him with a television cable, all while Terry was still alive. Eventually, on day three, she tortured and strangled Terry to death. Now dead, Angela Simpson then dismembers his body.
Angela Calls A Friend
After Angela dismembers Terry, she needs a place to dispose of his body, Angela calls a friend by the name of Edward McFarland better known as "Cracker" and tells him what she has done and that she needs to borrow his car to dispose of the parts. Once she loads the dismembered body parts into McFarland's car, she drives to the Covenant Grace Church. In the back parking lot, she puts the body parts into a trash can and lights it on fire.
Edward McFarland
Unfortunately for Ms. Simpson, Edward McFarland, better known as "Cracker", divulged what Angela had done to their apartment manager but then told him if he told anyone, they would kill him, like they had Terry. This would eventually help Angela Simpson be caught and convicted in Terry's murder.
A Trashcan Fire
On August 9th, 2009, police were called out to the Covenant Grace Church to deal with a "garbage can on fire" in the back parking lot. As firefighters put out the flames, they discovered the charred remains of a dismembered body. Investigators had zero leads and it appeared this may go down as  cold case due to lack of information or witnesses.
Angela And Edward Get Arrested
Within days of the disposal of the body, Angela and Edward get arrested for an armed robbery and are jailed. At this time, the manager feels free to go forward with the information divulged to him by Mr. McFarland. While Angela is sitting in jail for the armed robbery, the investigators come in to question her in the murder of Terry Neely.
Angela Admits To Killing Terry
Angela wastes no time telling investigators that she did torture and murder Terry Neely. Not only did Angela admit to the crime right away, she did it with pride. Angela showed zero remorse and beamed with pride as she told the police everything she had done to Terry from start to finish. When asked why she did it, Angela responded by saying that she believed Terry was a snitch working with law enforcement.
A Shocking Interview
Investigators continued to interview Simpson and were shocked and disgusted with her responses. Angela said she beat Neely with a tire iron, hammered a nail into his head, pulled his teeth and strangled him with a television cord.
"You made him watch it through a mirror?" Officer Wingate asked.
"Yes, I did, he needed to see what he deserved."
Wingate described Simpson as very articulate and blunt. When Wingate asked her why she killed Neely, the answer, to Simpson, seemed simple.
"I don't want my children or the people I consider family to be in a place where there are snitches," she said.
Neely's assisted-living facility was not far from Simpson's apartment and she admitted that she often rode around in his motorized wheelchair. Despite barely knowing Neely, Angela said she did consider him a snitch.
"He told on a righteous person years ago," she said. "He told me that so I beat him to death. I killed him and cut him up," Angela said.
"I believe informants and child molesters should be killed…period," she continued.
Simpson told investigators that Neely wasn't her first victim. She also admitted that she was "kind of relieved" that police arrested her. Angela also said she takes medication and might be considered mentally ill.
"I think something's wrong with the world that I live in, but, according to other people, yes, something is wrong with me."
Officer Wingate asked Simpson if she felt guilty about Neely's death.
"Guilty? For ridding the world of a snitch? No, I don't feel guilty," she answered.
Angela Simpson is Sentenced
Simpson pleaded guilty on March 22 to first-degree murder for killing 46-year-old Terry Neely, in what Phoenix police called "one of the most heinous homicide cases the department has ever seen." She was sentenced to natural life in prison plus 14 years for additional charges. In a jailhouse interview the day of her sentencing, Simpson said her admission that she had killed before was not true.
"So, that was just talk?" 3TV reporter Mike Watkiss asked.
"Right," Simpson answered. But she also said she regretted not killing a second victim, an alleged armed robber.
"I just didn't have time. I had to go somewhere," she said. "I should have killed him when I had the go."
Watkiss then asked Simpson how she felt about spending the rest of her life in prison.
"You know I've got  a lot of family in prison so I'm OK with that," she answered. "I'm OK with that. I've got many sisters in prison. I can't wait to see 'em. It's really not that much of a punishment to be sentenced to spend my life with my family."
Simpson said that she has a history of mental illness going back to when she was just 10 years old. She also said she believes she deserved the death penalty.
"I prefer to spend my life with my sisters," she said. "I do believe that the death penalty would have been justice."
"Will you kill again?" Watkiss asked.
"If the opportunity arises, I hope so," Simpson responded without hesitation.
Fame For Angela Simpson
Angela Simpson's video interviews have gone viral and have amassed millions of views, shares and more. Recently, several of her interviews began trending when TikTok creators began lip-syncing to her murder confession which included the very popular voiceover of her saying, "I kicked his ass and killed him". The viral hashtag #kickedhisassandkilledhim and this bizarre lip-syncing trend has given undue fame to Angela Simpson while we should be focusing on the life and memories of Terry Neely.
Frequently asked questions
Who murdered Terry Neely?
Angela Simpson, a Phoenix woman tortured and murdered Terry Neely.
How did Terry Neely die?
Terry Neely was beaten, stabbed, impaled and strangled by Angela Simpson.
Where did the hashtag #kickedhisassndkilledhim come from?
Angela Simpson said this famous line while admitting to torturing and murdering Terry Neely.